We've put together a list of tips and ideas that will enable you to leverage the power of text message marketing for real estate.
Real estate clients are unique: most who are looking are already prepared to buy. It's critical for realtors to get in front of the right clients at the right time, and that's usually as soon as possible. Real estate text message marketing is arguably the most effective way to reach an individual client the fastest.
What Is Realtor SMS Marketing and How Does It Work?
SMS marketing can involve sending a mass text about a local promotion or a one-to-one text about a property you know a specific client would be interested in. There are benefits and degrees to using each type of text message marketing, and it's up to you to find the right balance. Mass texting is great for relevant news and invites, but it can appear spammy if not executed properly. One-to-one texts are personal and targeted, but can also be time-consuming in the long run.
We'll cover how to use both types of text message marketing as we go.
Key Benefits of SMS Marketing for Real Estate Agents
Texting hits that sweet spot between the invasiveness of a call and passivity of an email. It says that you have a connection with clients, but you are also respectful of their space and time.
Cost Effectiveness
Compared to mediums like print and PPC, SMS marketing is surprisingly inexpensive. Modern business phone plans include thousands of texts and allow you to easily reach individual clients. SMS solution providers such as SendHub offer affordable plans for mass texting with all of the codes and analytics information necessary for a successful campaign. Organizing and planning text follow-ups can also be taken care of through your CRM. Providers such as Follow Up Boss offer tracking and organizational texting tools that, when paired with texting programs, can build the foundation of your SMS marketing plan.
Stand Out
Did you know that right now, roughly 5% of realtors are using texting for real estate marketing? The right texting strategy can put you miles ahead of the crowd. While other agents are doubling down to get out of the spam box, there is no spam box when it comes to text. The only way to prevent your text messages from arriving is if the reciever opts out or blocks your number. A phone service provider, unlike email, can't automatically send messages to the recycling bin. There are no mysterious black-list words or secret techniques to make sure your client sees your text. And there's an exponentially higher chance of your client checking their phone during the day – about 98% and 96 times a day to be exact.
Streamline Lead Generation and Improve Conversion
Here's the thing about text marketing: it's best not to use it as your main marketing channel. Clients need diverse marketing to keep them engaged and they definitely don't want to be inundated by text ads on their personal devices. Use SMS marketing to personalize communication once in a while in tandem with a full, varied marketing plan including digital and offline strategies.
For example, agents can use SMS to set appointments, send invites to local social events,  share online property listings, and share time-sensitive information.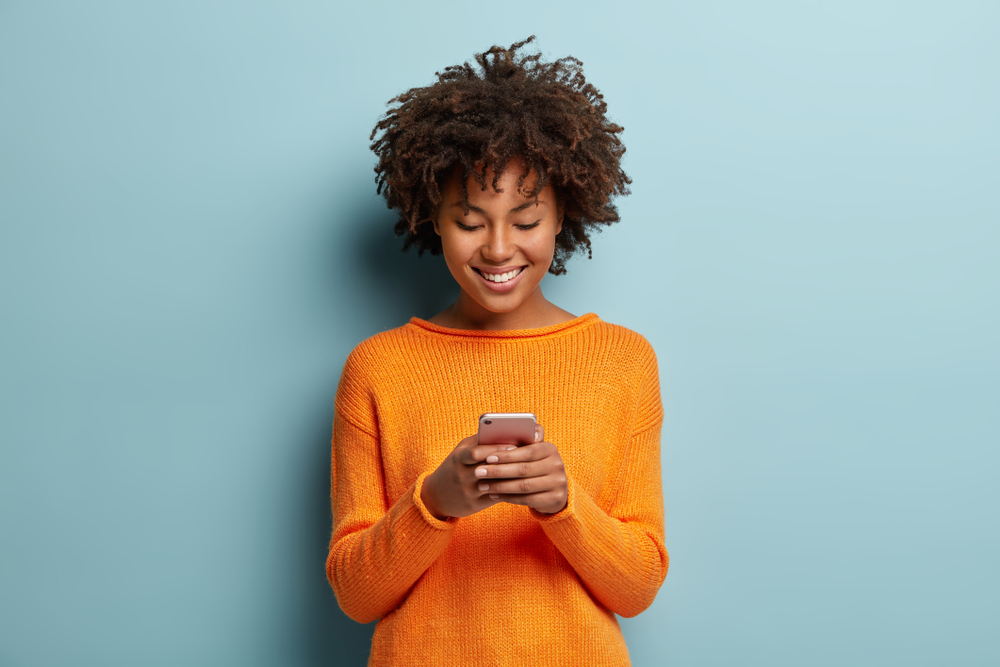 How to Get Started with Real Estate SMS Marketing
Getting started with SMS marketing follows the same process of introducing any new real estate marketing channel. First, you'll want to use your existing marketing channels to let stakeholders know that you're now available via text and specify exactly what it is that you'll be doing by text.  Answering common questions? Sharing property information? Going forward, always include your textable phone number in your contact information and marketing content.
You may also choose to send your first introductory text with the option of subscribing (for this you'll need keywords and a short code, which we'll get into a bit later). Keep your intro text short and neat (we suggest using 160 characters or less) and maintain a tone that is in line with your brand and client base. If you've been using a casual, laid back tone with your clients through your other marketing channels, maintain the same tone in your texts.
After your initial SMS marketing launch, establish mini-campaigns to continue to generate new leads. For example, exchange lead magnets like booklets and guides for client's contact information, with the agreement to receive texts.
SMS Marketing Best Practices
Start each message with a greeting that mentions your name. This small step makes messages feel more personal and not like a scam.
Keep it short and sweet. As we mentioned earlier, 160 characters or less is ideal.
 Consider timing and stick to professional hours.
Each text message you send should have a precise goal and clear CTA. What next step are you encouraging clients to take and what is the end goal?
 Use clear, accessible language. Skip slang and industry-only terms.
Write original text for each message. Receivers don't want to feel like they are part of a text messaging chain or scam. Plus, repeatedly sending the same text will drive the receivers to opt out.
Give the option to opt out of marketing texts with each message. It is against the law to send unwanted marketing texts to those who haven't agreed to receive them. Keep records of those who have signed up and always make it easy to opt out.
Get A Free Personal Demo
Ready to revamp your real estate marketing strategy and dominate your hyperlocal area? Our expert web designers will show you how. Click the button below for a free 30-minute demo of our AgentFire Spark Sites.
Tips for Creating a Successful SMS Campaign
Segment Your Audience
One of the main client complaints about text message marketing is that people feel they are being sold to and not spoken to. Text messages dilute your emotion and energy, so you'll have to put extra effort into getting your message across with only a few words. Knowing exactly who you're speaking to is the key to making the biggest impact with a small text.
Use your CRM and marketing analytics to develop a clear buyer persona that you can keep in mind. Then, segment clients based on their attribution data. Consider attributions such as:
Where do they live?
What is their budget and average income?
Which age group do they belong to?
What are their Interests?
Are they single, living with extended family, with a partner, etc.?
Have you worked with them in the past?
With this audience knowledge, it's easy to divide clients into different lead funnels and put relevant strategies into action.
For example, it's proven that multi-generational marketing strengthens connections between individual clients and businesses. Older generations often prefer direct communication and more formal language. Younger generations feel comfortable with a casual tone of voice and writing style. Alternatively, past customers will already know and trust you, while potential clients may need a bit more reassurance.
Short Code and Keywords
If you think back to any business texts you received, chances are that they used a small series of numbers that look different from a regular phone number. This is called a short code. Short codes are five to six digits that  easy to remember and make your messages look more professional. Messages sent using short codes are also received more quickly than the average text. Services such as eztesting.com and simpletexting.com allow you to generate your own short codes and keywords.
A keyword is used in each SMS opt-in campaigns. For example, clients can text a keyword to your short code number to learn more about a property or get local news updates. Short codes and keywords are essential to keeping your SMS marketing campaigns organized and automated.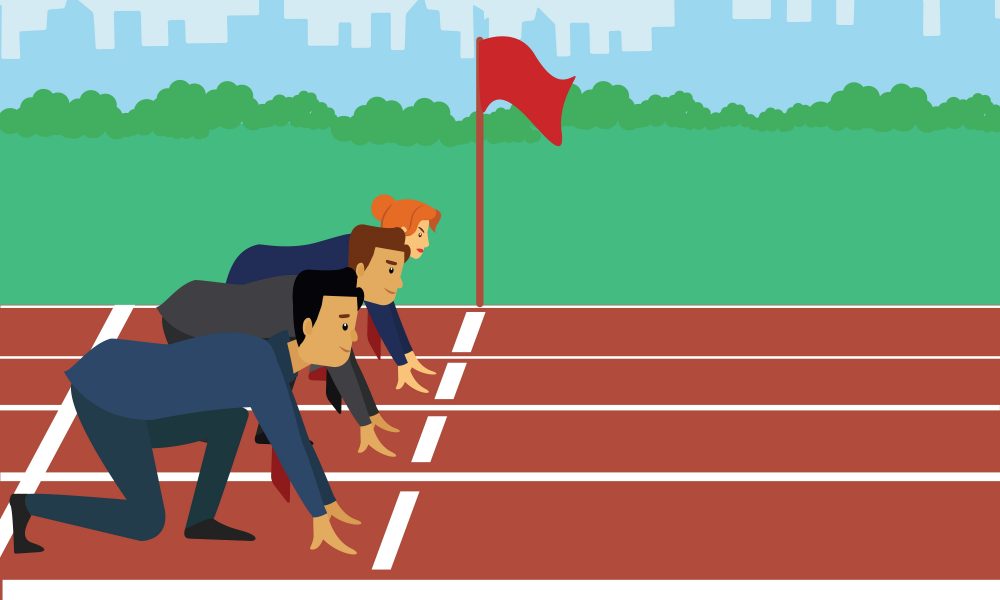 A/B Testing
If you're not testing the effectiveness of your SMS campaigns, how will you know if you're getting the highest possible return for your effort? A/B split testing is an easy way to test two variations of the same campaign in order to select the most engaging version.
Once your content is split into two groups, take your audience and randomly split them into two groups. Test different versions of the same campaign on your divided audience. You can test for an infinite number of variables depending on your goals. Common texts include tone, subject matter, timing, or structure.
After your campaign is launched, measure its success in relation to your goal and apply the results to future messages.
Was there one message that had a higher "open" rate than the other? Did one variation generate more responses? Was there a message with a lower "unsubscribe" rate?
Connect to Your CRM
With the right CRM you should be able to manage multiple marketing funnels and through the same platform. At the very least, your CRM should be able to track any phone contact and text follow ups by each agent in your brokerage.
Here is how our friends at Follow Up Boss handle SMS marketing through their CRM:
Features such as auto texts for new clients and quick access to client records make it easy to organize and measure your follow-up efforts. Follow Up Boss is the only real estate CRM to offer integrated group texting. They work just like the imessage group texts you're used to, but within your CRM.
Follow Up Boss users can save text templates for clients in each stage of the lead generation funnel. Then, view response rates in the platform and see which of your messages are the most successful.
Need more advanced mass messaging tools? Connect to your Follow Up Boss CRM to other SMS marketing software such as SendHub.
Offer the Option to Respond back
One way, no-reply texts are a quick way to lose qualified leads. No matter how much you're trying to push a sale or get a ton of attendees to your networking event, maintaining a close relationship with your current and potential buyers will always be essential.
Give text receivers the option of responding to any of your marketing SMSs. Clients want to know that there is a real person behind the messages who cares about their unique concern. Block out a specific time of day to answer text inquiries or ask an assistant or junior agent to lend you a hand by responding through your CRM.
Get A Free Personal Demo
Ready to revamp your real estate marketing strategy and dominate your hyperlocal area? Our expert web designers will show you how. Click the button below for a free 30-minute demo of our AgentFire Spark Sites.
Text Messaging Solutions for Realtors to Get More Customers
There are three common ways the real estate professionals are using SMS marketing to connect and generate leads now. Once you've got these basics down, you can tailor and develop your own detailed text message marketing campaigns.
Appointments and Reminders
Businesses in several fields are finding success using text reminders to confirm appointments. With scheduling integrations like Calendy or your CRM, it's easy to automate reminders. Triggers such as time or web behavior can automate reminders so that you can save your time for more complex tasks.
Gather Client Information to Learn More About Your Audience
If you're using text message marketing correctly, your recipients should feel lucky to receive your messages. You share tons of useful information, give them exclusive alerts and remind them of their appointments…why wouldn't they share a bit of info with you in exchange ? When registering for your text alerts or after the initial sign up, ask recipients for basic data such as first and last names, email address, budget, and city. This information will help you laser-focus your marketing content and teach you more about your audience.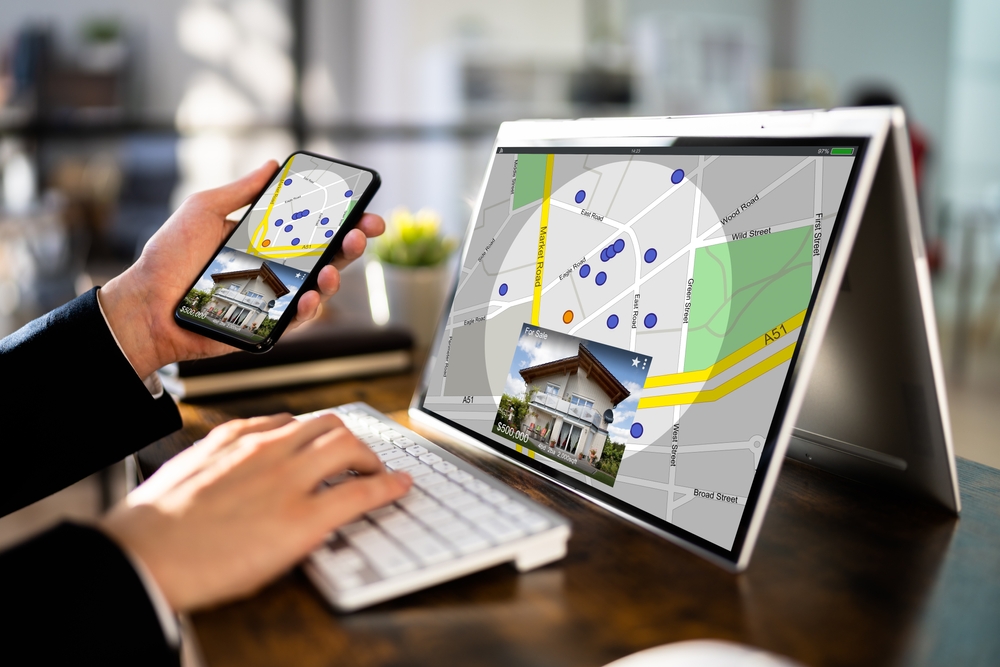 Share Properties They May Be Interested In
Shopping for properties is fun. If you've taken the time to get to know your clientele and send them properties that truly appeal to them, they're going to be excited about receiving your messages. Relevant vs. unfitting listings are the difference between clients welcoming your texts and opting out.
Reward Loyalty
Everyone loves free stuff. And as it turns out, free stuff is a great strategy for client retention. Work with local businesses to offer discounts to your clients and incentives to visit local businesses. Additionally, you could create exclusive content only for your most loyal clients.
Watch Our Free Digital Success Masterclass with Tom Ferry
Discover the leading digital marketing strategies that are changing the industry + live examples you can immediately put into action.
Conclusion
SMS messages are one of several ways to build better relationships with your clients. As part of a larger, multi-dimensional real estate marketing plan, texting can add a personal touch and connect quicker and more directly than any other medium.
There are a few simple steps to getting SMS marketing set up, however, it's not difficult to find a winning formula with the right advice. Like any other marketing medium, it's about providing useful content at the right time to the right audience. With a few tweaks, you'll soon find the winning formula.
Check out this article next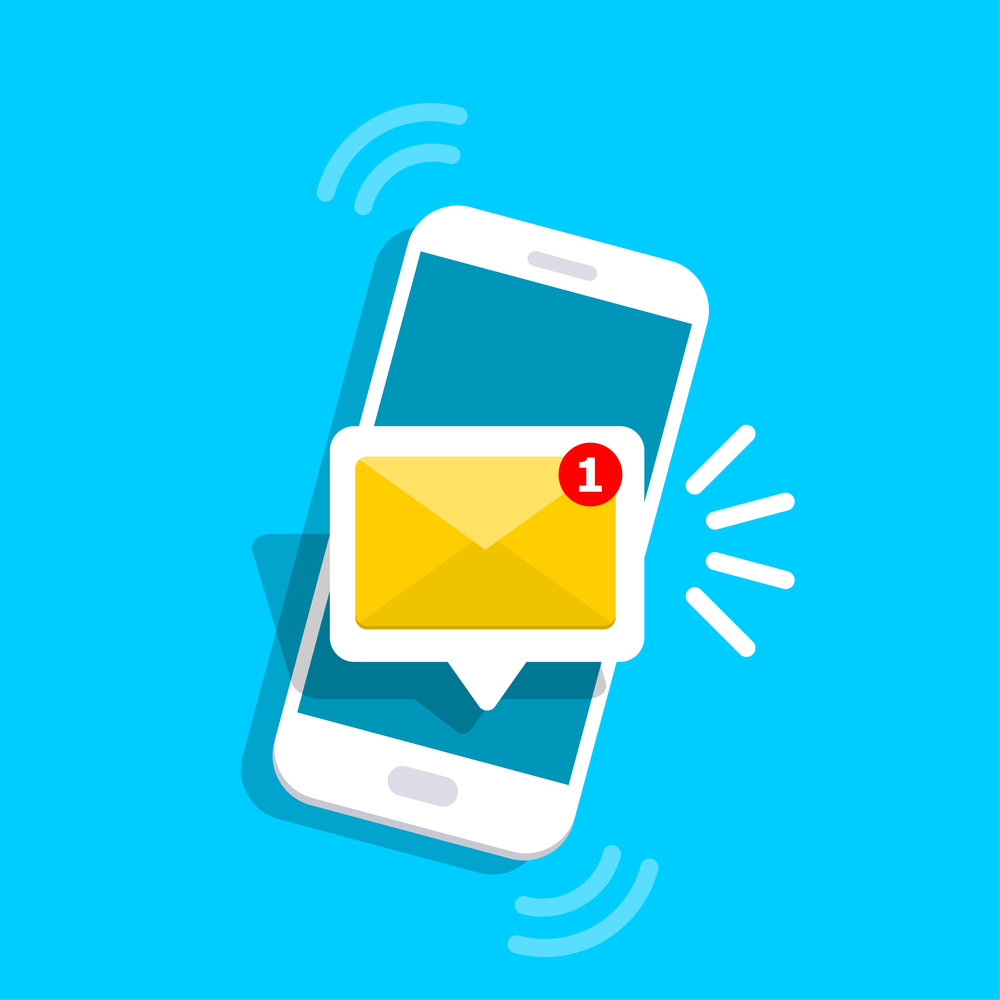 10 Texting Etiquette Tips for Real Estate Agents
Texting is an easy way to communicate with clients and other professional contacts on the go. Yet an autocorrect slip or awkwardly placed emoji could …