Existing AgentFire Clients - Please note that we are currently upgrading all client websites to REV CTA 3.0. If you've got an insatiable hunger for real estate website call to action's and want to skip to the front of the line, just shoot us a note at [email protected] and we'll prioritize your website :) For the full list of REV CTA 3.0 Tutorials (including how to set up your own real estate call to action's) click here! If you have questions/comments and want me to respond directly, just leave them in the comments for this post!
Next Level Real Estate Call To Action for Your Website
Hey guys - well we've had quite the start to 2018 huh? More than 3/4 of our features have been relaunched!  Well, let's keep the party going with REV CTA 3.0! This is a feature that I hold near and dear to my heart, and simply by activating it, you'll increase lead gen by a few hundred percents.
How exactly? Call to Actions - So let's get into it.
Now I'm a big data guy - and we do a lot of independent data collection here at AgentFire which is a big part of the reason why our stuff is always ahead of the curve.
In a recent internal study that AgentFire conducted, we checked over 10,000 real estate websites and would you believe less than 6% had a legitimate call to action beyond just the standard IDX stuff, and of those, only a fraction of 1% had real estate call to action would qualify as well thought out-out of 10,000 sites!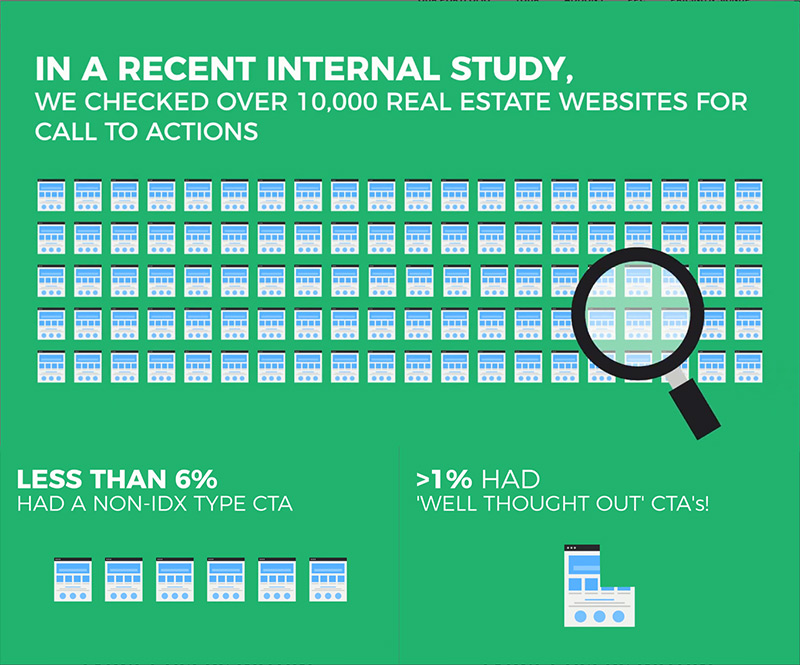 Try searching for 'real estate call to actions' on Google… there's literally nothing.
Even the websites that did have the call to action's, again just 6%, were basically just… crap. Low value, shown at random, and well… annoying as hell. Complete afterthought.
So a few years ago AgentFire released REV CTA 1.0, and it instantly became one of our most popular features.  REV stands for 'request exchange of value' and the logic behind it was a big part of the reason that it worked so well - Target users based on where they are within your website with a compelling real estate call to action that always offers value in exchange for their information.
Enter... REV CTA 3.0!
So without further adieu - feast your eyes on the brand new REV CTA 3.0! Now available within the websites of all AgentFire clients! We've completely redesigned and retooled of all of the best calls to action's from the previous version, as well as a bunch of new cta'.
If someone's on your home page or about page, or even one of your Area Pages if you've got our AgentFire Area Guides™ system, we'll target them with our revamped 'Schedule a Call' CTA - which now includes a date and time picker.
It's also got a KILLER Calendly integration - check this out - all you need is a free account at Calendly.com.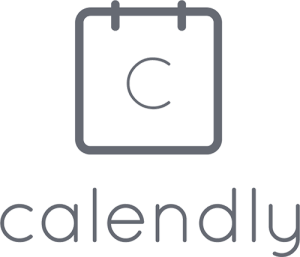 Copy and paste some embed code, hit save, and voila - you've now got a complete booking system that visitors and even your own clients can use to book a time with you based on your calendar availability straight from your website - literally in minutes.
If someone's on one of the buyer pages, we'll target them with a Real Estate Buyer Guide CTA - or a Real Estate Seller Guide CTA if they're on a Seller page. (and we just recently redesigned these guides for 2018 and they're better than ever - all set up for you within your AgentFire website).
We can also target sellers with a 'What's My Home Worth' real estate call to action - which will switch to include automated home valuations if you've got our AF Home Values™ addon.
Social Media CTA's for Real Estate
Also new for version 3.0 - check out our brand new social call to actions:
Our Social Locker CTA, that will actually lock your posts or page with social logins, which is great if you're writing high value, insider type real estate blog content and looking to generate leads there.
Or how about our Facebook Real Estate Business Page Follow CTA - this is great because not only will you get a notification on Facebook that so-and-so has liked your page so that you can reach out to them directly - but whenever you post new content to your Facebook page it'll also show up in their newsfeed.
We've also got brand new Newsletter Optin CTA's, Email Alerts, and much more.
Loads of Styles
Most of the new CTA's also have various styles to choose from, including: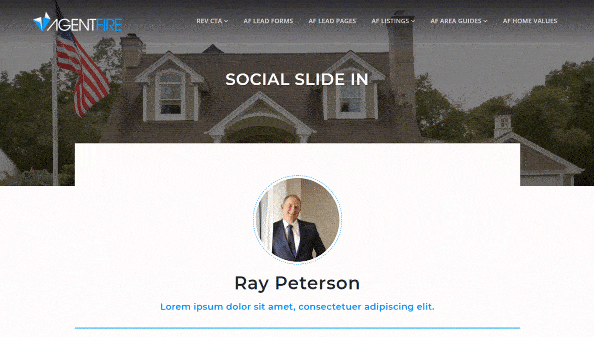 When you sign up for AgentFire we'll set up a bunch of default CTA's for you based on what we've found to be most effective -and with version 3.0 - adding your own new CTA's and then targeting them to specific pages or page types couldn't be easier.
Customize Your Call to Action's in Minutes
Customizing your CTA's is also now a complete breeze thanks to integration with our front end visual editor - just click what you want to change and you can view your customization in mealtime before saving.
How We Used REV CTA to Improve Conversions by 18% on a Landing Page
So not only can choose where to target and how you want to style your CTA's - but you can even decide when to show the CTA - which actually makes a big difference.
We'll set up most of your default Real Estate CTA's to slide in once the user has scrolled 50% of the way through the page, which is the sweet spot where we've found the majority of these CTA's to be most effective.
But as an example, let's say you set up a 'first-time homebuyer' lead page with the AF Lead Pages system that comes with your AgentFire site - another one of our killer new features for 2018 which lets you setup top converting, highly customizable landing pages in just a few clicks.
Anyway back to the example - so let's say you've got a 'first-time homebuyer' landing page and you also have a great 'first-time homebuyer guide' that you've created for your market.
Instead of having it slide into the page, you should use 'exit intent' as the display method - users who come to your landing page but decide to leave without entering their info will have your CTA popup with a highly relevant last second offer that is guaranteed to improve conversions on your landing page.
In this example, we saw an 18% increase in conversions - these are leads we would have lost out on had we not had this in place. That's a big deal!
Works Seamlessly with AF Lead Manager
REV CTA will also work seamlessly with our brand new AF Lead Manager!
With AF Lead Manager, you'll be able to manage all of your websites leads from one centralized location. You'll see exactly which CTA your leads came from, when they came in, view lead details, add notes, and much more.
AF Lead Manager also integrates seamlessly with leading 3rd party CRM's like LionDesk, FollowupBoss, Mailchimp and more added every month, all in just a few clicks.
The Best Has Yet to Come
This is just the start to what's already by far the best call to action tool in the industry.
Our focus going forward is not only to continue to make managing your call to actions unbelievably simple and frighteningly effective - but we're also adding new CTA's like mad along - along with unique tested strategies to ensure that we're living up to our mantra - get more leads, close more deals.
What Are You Waiting For?
So if you're in the market for a new real estate website solution, why not take just a few minutes and check out our complete tour overview and see for yourself why AgentFire is the top reviewed real estate solution for 2016, 2017, and I guarantee 2018!
---
If you've got any comments/questions/ back about this post or video, please feel free to sound off in the comments below and I'll answer directly!