What if there were an automated way to consistently provide your audience with valuable content? Doesn't get much better than that! Included for free with every Spark Site — and added due to popular demand — the Search Pages Feature Update allows you to share up-to-date listing information (that automatically updates) for hyperspecific homebuyer criteria.
One of the most effective ways our client's use their Spark Sites is by creating unique search pages that target a specific demographic in their hyperlocal area.
Imagine... a client of yours is looking to downsize into a lakefront home near a golf course. You use your IDX to narrow down your search and find homes your client will like.
Now imagine saving that search, publishing it on your website, then driving qualified traffic to it. ?
This is a powerful tactic on its own, and on top of that, it's a prime example of using hyperlocal marketing strategies to sidestep the competition that websites like Zillow have introduced to real estate digital marketing.
We've created a tool to simplify this process, but before getting to that, let's dive a bit deeper into this idea (really) quick. Take a look at the main menu on our client's website, Sold By Stones. You can see they've created three categories of saved search pages, all tailored to the local real estate market they serve.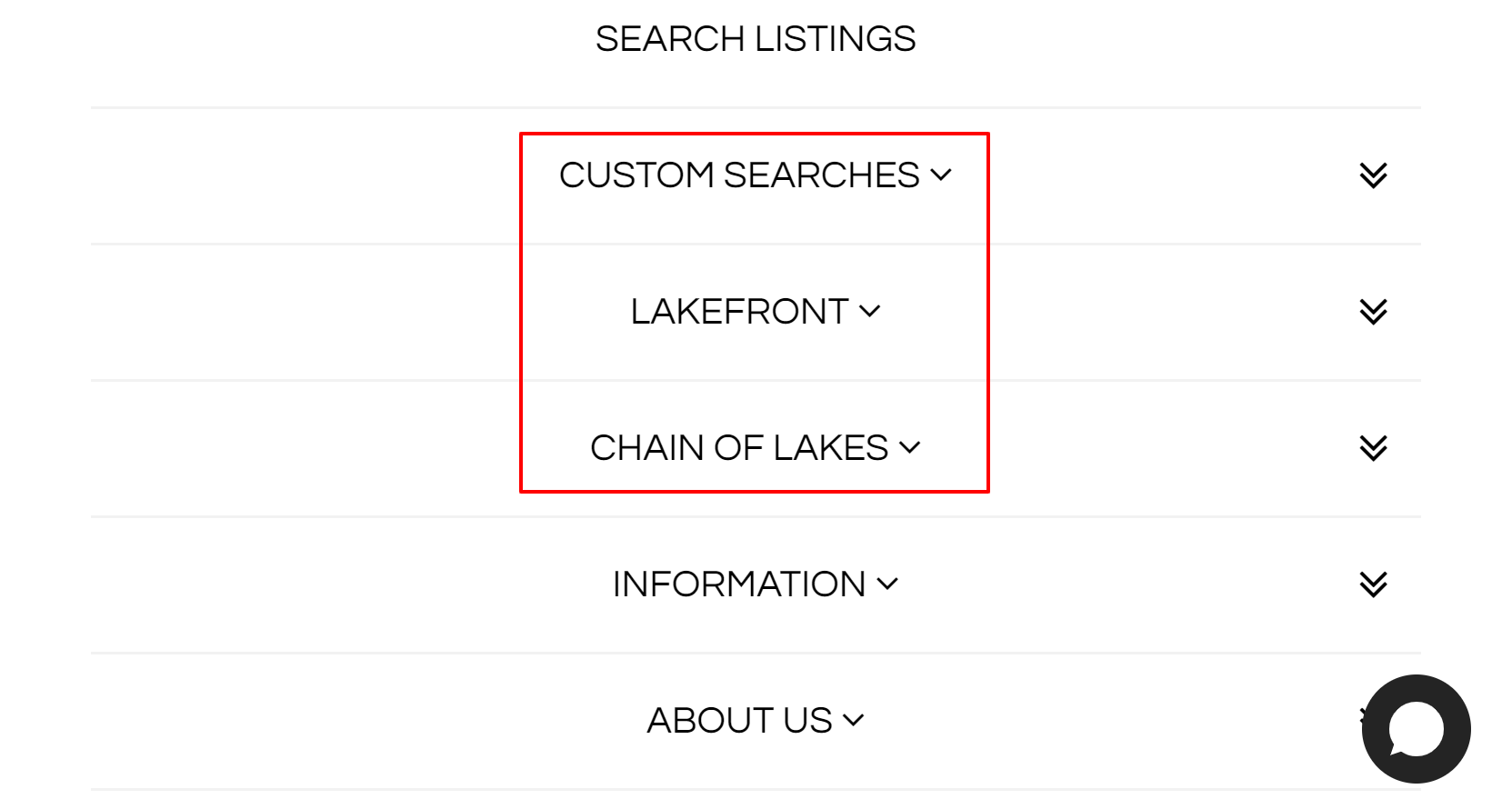 So in the dropdown menu under Custom Searches, clients can find different types of homes in the area — Condos, Historic Homes, Golf Homes, etc...
Underneath the Lakefront tab, all the homes on all the lakes in the area are listed. The Chain of Lakes tab highlights one of the main attractions (the lake chain) in the area and lists all the lakes that make up the chain.
Targeting a very specific niche will help establish you as a local expert. It also delivers a more effective search experience for your visitors. This can increase your site's engagement, which of course impacts the number of leads you will capture.
The New Search Pages Feature Update
Local information is a must-have if you want to prove that you're THE local expert for the cities and neighborhoods you service. This idea probably sounds familiar to you if you've already put our Area Guides tool to use on your Spark Site.
However, what about niches that your clients are interested in that are not area specific? Maybe it's Lakefront Homes, Investment Properties, or Listings Under 300K…
In the past, you'd have the painstaking task of setting these up from scratch and managing them as custom pages.
Well not anymore! Our new Search Pages tool makes it as simple and quick as adding a new page — which typically takes less than 1 minute.
Here's how you'll be able to create your own Search Pages:
First, start by opening up your Dashboard and clicking on the Search Pages tab.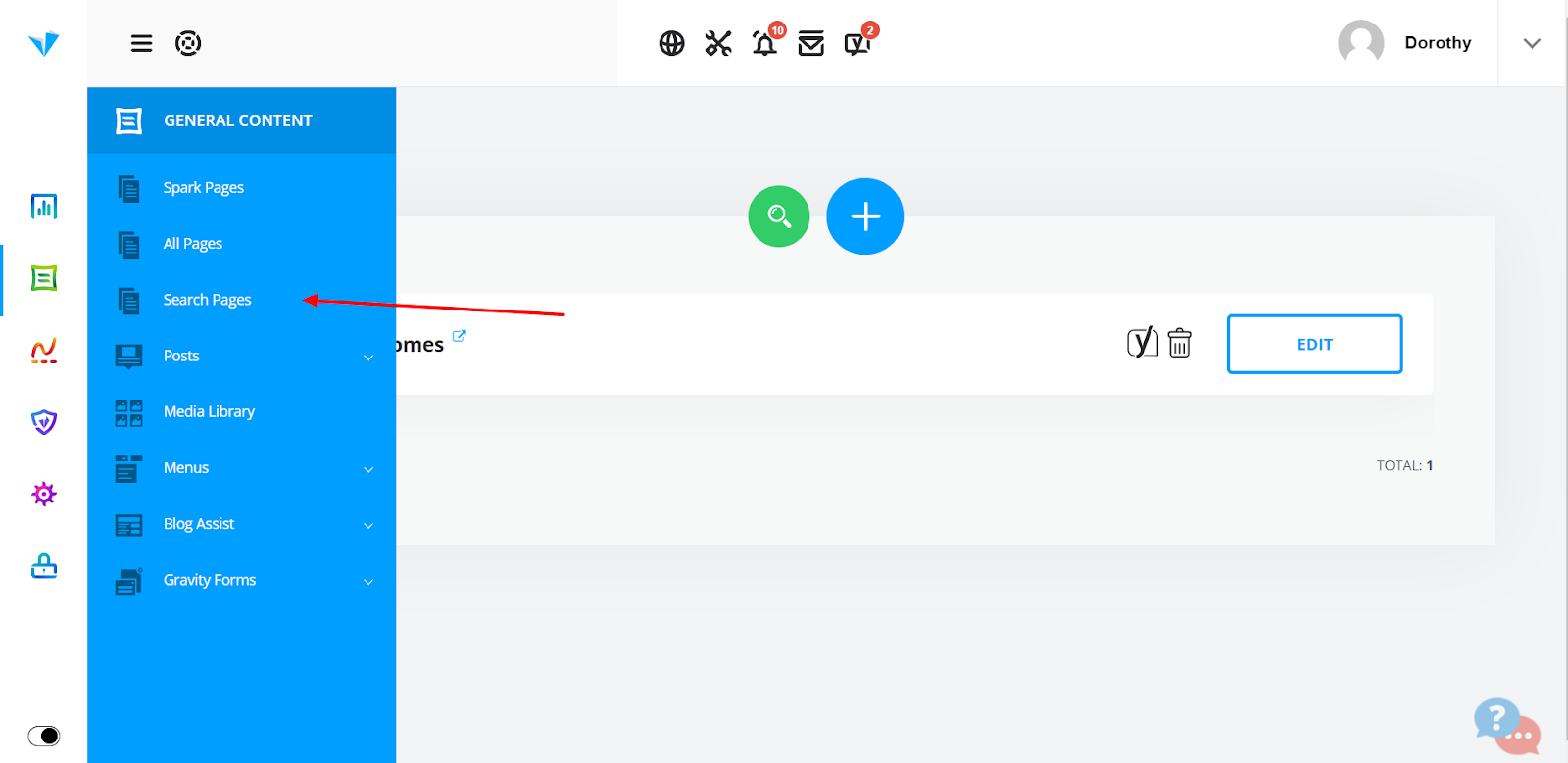 Then you can add and manage your custom Search Pages, all in one convenient dashboard.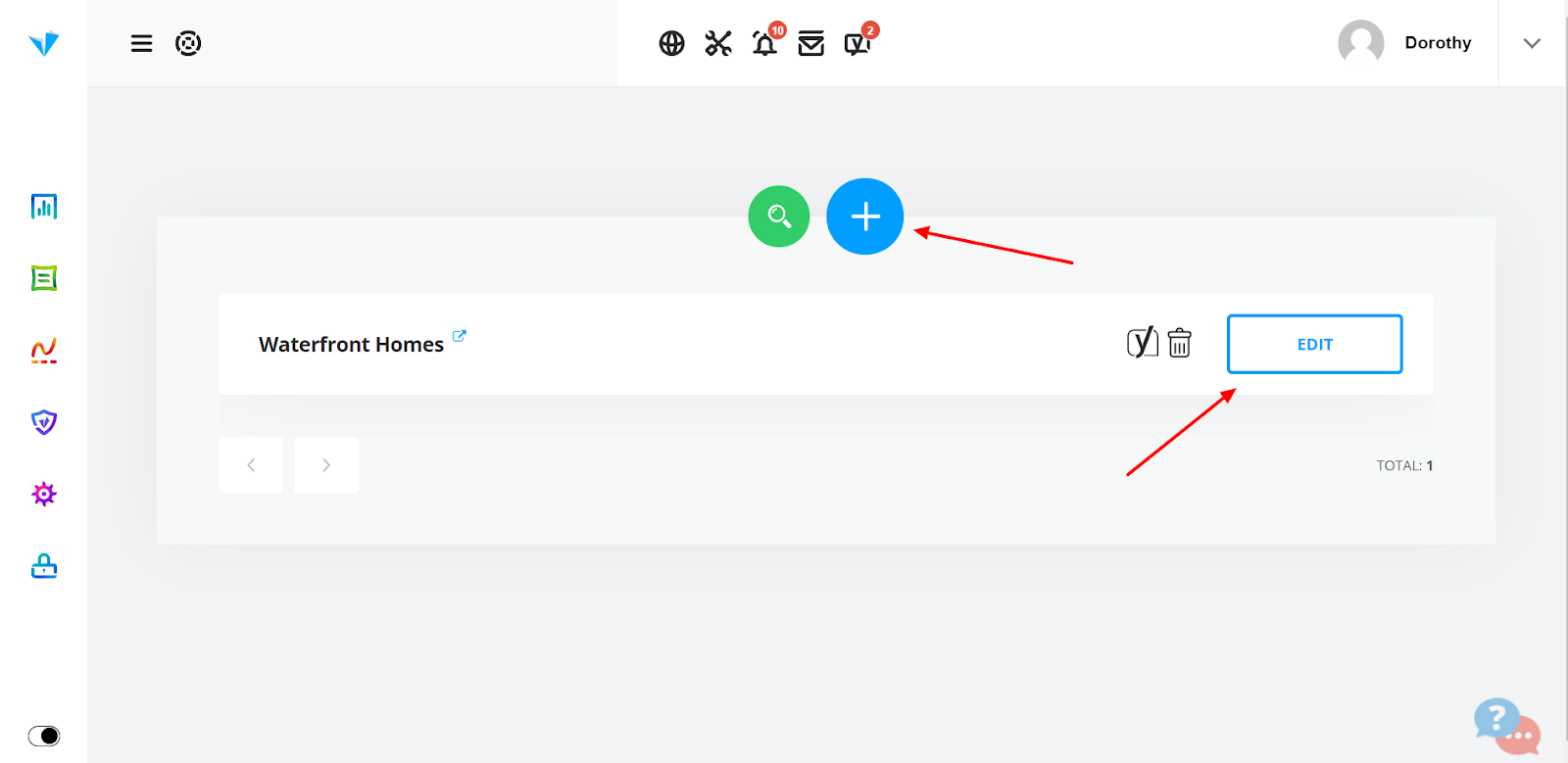 You'll be using the same tool you use to edit your AreaGuides and Engage CTAs: the Spark Editor. Easily customize the header, add descriptions and saved search shortcodes…. You can even turn them into landing pages with one simple click.
For a more detailed introduction to the Search Pages feature, be sure to check out this AF support article.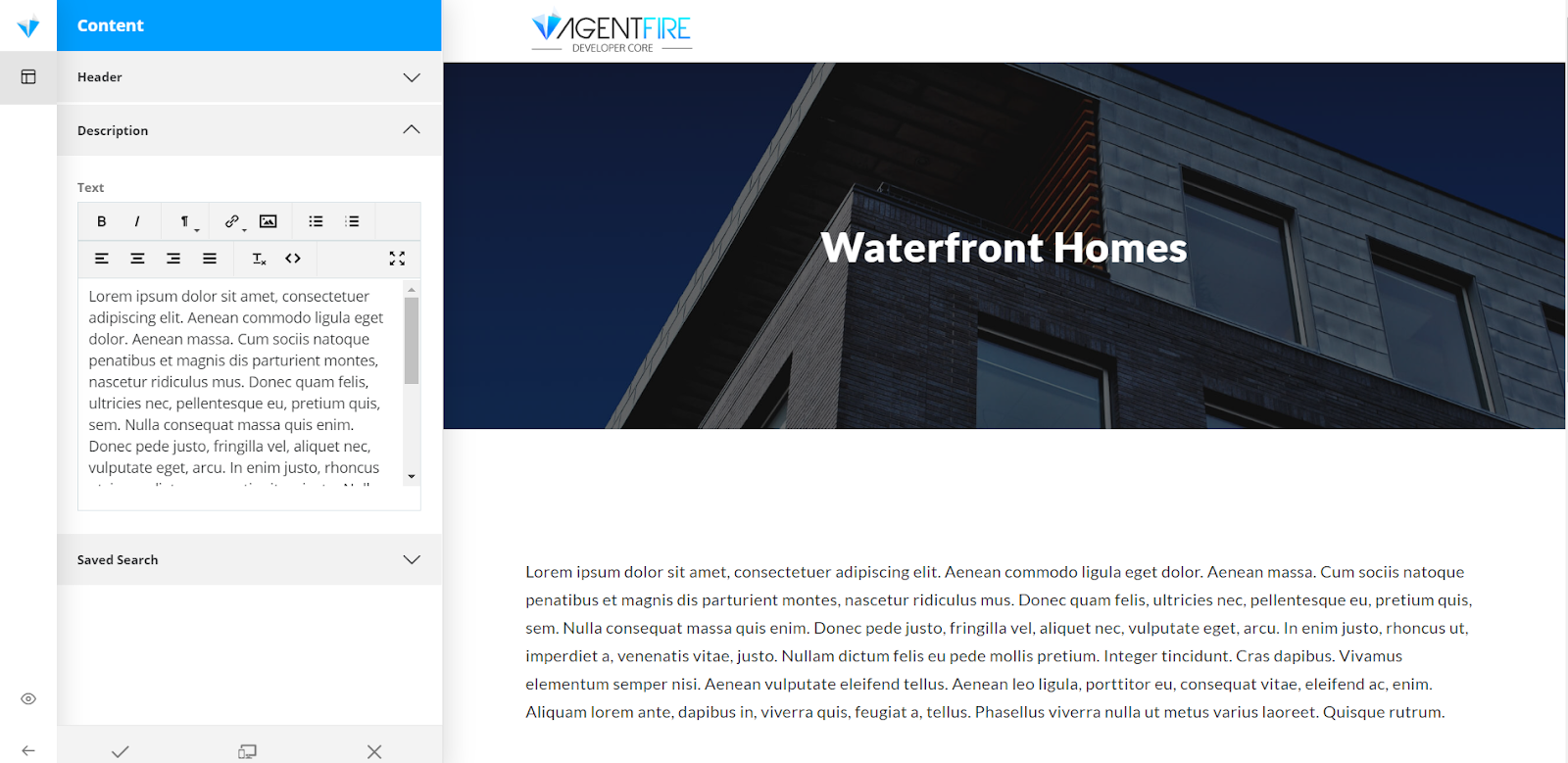 We built this feature because our clients asked for it, and it's included for FREE with every Spark Site. We do this to ensure all of our clients have the best websites in the biz (and win the most clients). ?
Beat Zillow by playing a different game. Start creating search experiences that your audience will love.
P.S. — If you want to set up your own saved search pages, but don't already have your own Spark Site, make sure to sign up for your free 10-day demo to try them out!