Most Americans are now benefiting from the American Rescue Plan Act, which came into law in March 2021. But how will this (and another possible stimulus package) affect real estate buyers and sellers? We'll take a look at some possibilities in today's article.
President Biden signed the American Rescue Plan Act into law in March 2021, sending millions of American $1,400 stimulus checks, extending $300 per week federal unemployment benefits, and expanding child tax credits, among other things. The President's Build Back Better plan promises to invest in vital infrastructure and broadband equality. 
How will this legislation impact the real estate market? Here are some thoughts from the office of a busy Philadelphia bankruptcy lawyer, David Offen.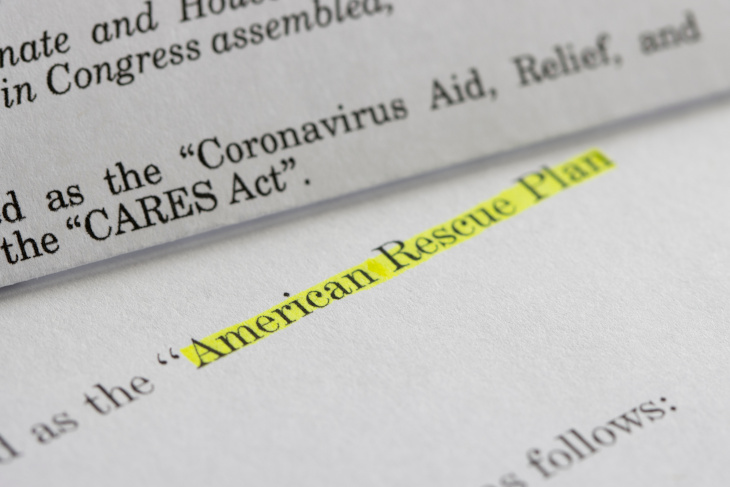 The American Rescue Plan Act
The American Rescue Plan Act was a $1.9 trillion stimulus bill intended to boost the economy, which still suffers more than a year into the COVID-19 pandemic. Key provisions of this legislation include:
$1400 stimulus payments to individuals making less than $75,000 per year and couples making less than $150,000 per year

$300 per week federal unemployment benefits extension through September 6, 2021

Fully-refundable child tax credits for children: $3,000 for children under the age of 17 and $3600 for children under the age of six

Fully-refundable child and dependent care tax credits in the amount of $4,000 for one eligible individual and $8,000 for two or more eligible individuals

An extension of the student loan payment moratorium to September 6, 2021

A tax credit to employers offering paid sick leave, and paid family leave to employees

Extension of a 15% increase in food stamps through September 2021

Forgiven student loan debt shall be tax-free, should any student loan debt be forgiven by an executive or legislative action in the future

Increased taxes on wealthy individuals and corporations

Grants to small businesses, including the Paycheck Protection Program, Emergency Disaster Loans through the Small Businesses Administration for businesses with less than ten workers, payroll support for aviation manufacturers, and Shuttered Venue Operators Grants

Support for local, state, and tribal governments

Education funding to assist with opening schools

Funding for housing, which will be expanded upon later in this article

Funding for COVID-19 vaccine distribution and administration as well as contact tracing, PPE, and testing

Grants to public transportation, commuter rail lines, airlines, and airports

Grants to agriculture and black-owned farms

Subsidies for COBRA payments through September 2021 and increase of income limits for ACA subsidies
This Act was designed to assist those industries, businesses, and individuals hit hardest by the economic downturn. In particular, housing was addressed in the following ways: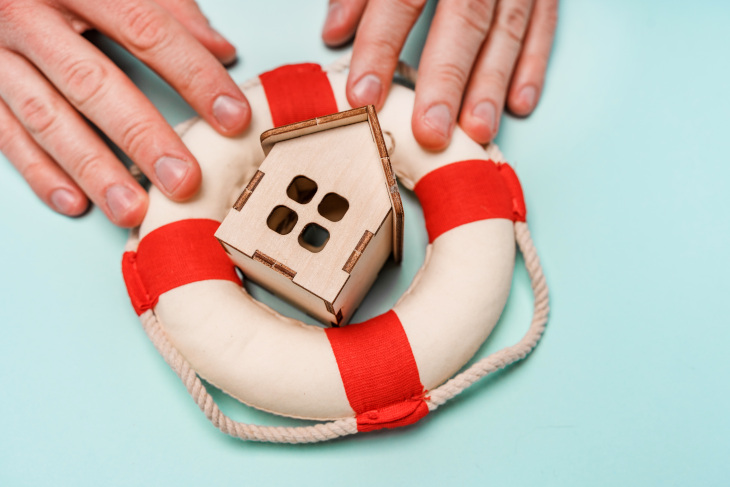 Rental Assistance Programs
The Act set aside $21.6 billion for state and local rental assistance programs to provide grants to eligible households to pay for rent and utilities. 
Homeowner Assistance Fund
The Act set aside $10 billion for state and local governments to provide grants to homeowners to prevent mortgage default and foreclosure. The grants can be used to pay for utility bills, HOA fees, flood insurance premiums, and any other property-related costs.
Section 8 Housing Vouchers
The Act set aside $5 billion for the homeless or recently homeless and those escaping domestic violence, sexual assault, or human trafficking to procure and subsidize housing. 
State and Local Homeless Assistance
The Act set aside $5 billion for state and local programs to provide rental assistance, housing counseling, and homelessness prevention services to the homeless and at-risk individuals. State and local governments can also use these funds to buy and convert suitable commercial properties into shelters or affordable housing.
Low-Income Energy and Water Assistance
The Act set aside $4.5 billion for assistance with the costs of heating and cooling and $500 million in grants for low-income households to assist with the costs of water services.
Tribal and Native Hawaiian Housing Assistance
The Act set aside $750 million for housing assistance for tribes and Native Hawaiians to pay rent or other housing costs. 
Support for Homeowners in Rural Areas
The Act set aside $139 million for rural housing assistance programs.
Additionally, the federal mortgage payment moratorium was extended to June 2021.
Get Our Pricing
Want to dominate your hyperlocal real estate market? Then you need to check out AgentFire's Spark Sites.
Click the button below to learn more about pricing.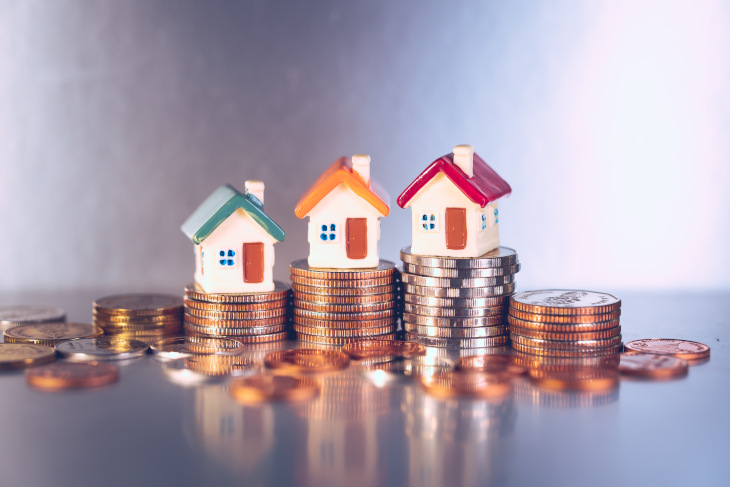 What Does All of This Mean for the Real Estate Market?
Right now, mortgage rates are low and stable, inventory is relatively low, and housing prices are up as the economy slowly turns around. More people than ever are working remotely, and many are moving from urban areas, where they were forced to live to be close to their office, to suburban areas where they can get more space for their dollar.
Real estate agents have had a year to figure out how to show and tour homes safely, and this is not problematic at this point. What can be problematic is the out-of-the-box thinking required to thrive in the current market. What will happen in June when homeowners must resume making mortgage payments?
Those who are still unemployed may not be able to afford their mortgage. In these cases, you can identify distressed properties and target them with a marketing campaign describing your services and the transactions you've completed in their area. Leverage your established brand, reputation, and connections to reach out and connect with these potential sellers.
While property values are up, there may be fewer short sales, but there will be foreclosures in the case of homeowners that delay taking action to resolve the problem of an unaffordable mortgage payment. Your connections with local lenders may help you identify homes in pre-foreclosure proceedings and target those homeowners.
Those looking to buy will face challenges such as obtaining a mortgage, as lenders and government programs have increased FICO score requirements and required down payments. Other challenges include identifying appropriate properties during this time of relatively low inventory and submitting an offer that will be accepted. Multiple offers on desirable properties are the norm right now, so counsel your buyers to present their best offers right away to increase their chances of success.
Your connections may assist in identifying properties that will go on the market soon. In these cases, you may be able to get your clients in to tour and submit an offer on the property prior to it reaching the market. 
What's Next?
Progressives in the House continue to push for additional stimulus checks and forgiveness of $50,000 in student loan debt for each borrower. President Biden is not heeding the call. Instead, he is focusing on legislation to fund infrastructure, water systems, broadband, and energy projects to the tune of $2 trillion. 
The President has not proposed any further direct relief to Americans but to overhaul infrastructure, create jobs, and fight climate change.  
The President sets forth a 28% tax increase for corporations to fund the following:
$621 billion for transportation infrastructure, revamping 10,00 bridges, 20,000 miles of roads, replace 50,000 diesel public transit vehicles with electric, and developing a national network of chargers for electric vehicles;

$400 billion to care for the elderly and disabled;

$300 billion for drinking-water infrastructure improvements, expanding broadband access to provide universal, affordable broadband, and upgrading electric grids;

$300 billion for building and retrofitting 500,000 affordable housing projects, replacing all lead pipes in drinking-water systems, and building and upgrading schools;

$580 billion

for manufacturing, research and development, and job training.
As of this writing, the President reports that the second half of his new proposal will be forthcoming "in a few weeks."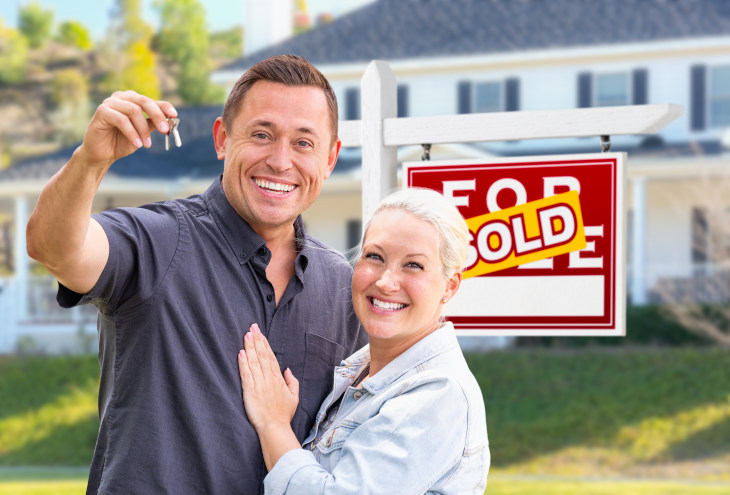 What Does This Mean for Realtors?
In short, it will continue to be a seller's market. 
Apart from the effect of the pandemic upon the economy and the housing market, millennials are coming of age and seeking to purchase their first home. This transition will contribute to low inventory, high prices, and competition.
The President's proposal will likely pass in some form, and infrastructure improvements will increase property values in areas where work is done to roads, bridges, and schools. Universal broadband will especially increase the value of currently under-served locations.
This being said, the creation of new jobs by this proposal may decrease the number of distressed properties and offset the coming trend toward mortgage default and foreclosure. It may contribute to low inventory as people become re-employed and able to pay their mortgage. It may increase inventory and homeowner mobility if homeowners are forced to move to take a new job. Of course, everything depends upon how quickly legislation is passed and whether the moratorium on mortgage payments is extended past June.
If there is a gap between further economic stimulus and the current stimulus programs, expect some market volatility as distressed properties begin to hit the market. Rents will climb as homeowners seek alternative housing. 
It will be your success at networking, branding, and increasing and maintaining awareness of your brand that will make or break you in the coming months regardless of government action or inaction. Work your client list and network to keep apprised of opportunities as they arise, and in this hot market, act quickly to secure the client and help them buy or sell.
If you want more in-depth articles, tactics, strategies, and advice – subscribe to our newsletter, The Spark. And if you want to dominate your hyperlocal real estate market, check out AgentFire's Spark Sites, #1 rated for several years in a row.
And the best part? You can try out all of its amazing features for free with our 10-day trial.
Check out this article next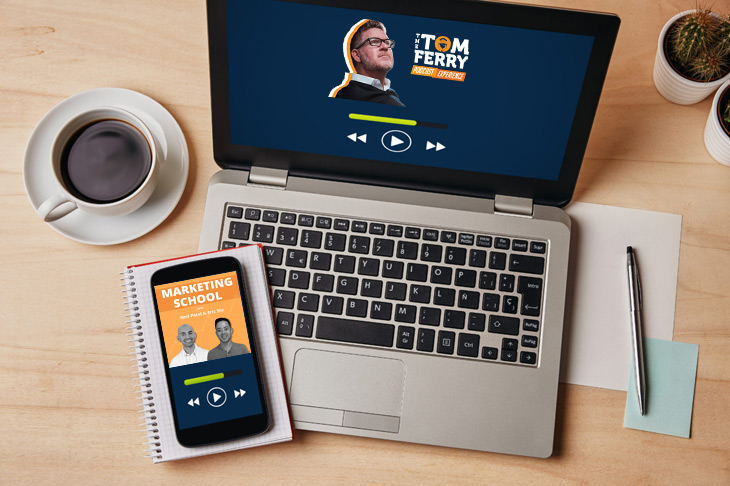 20 Real Estate Podcasts You Need To Start Listening To
They say that smart people learn from their mistakes, but wise people learn from others' mistakes. Listening to podcasts is one of the best and most…