We know that ChatGPT is a helpful tool for real estate agents. However, without the right prompts, you'll miss out on the best and most accurate results. 
Given that ChatGPT is quite new, real estate agents are still learning how the advanced bot can handle various real estate tasks. The quality of your ChatGPT responses depends on the quality and clarity of your request. To generate the most high-quality answers, you need to have a clear idea of the most rewarding prompts and how to construct them. The right ChatGPT prompts generate results and close deals down the line.
What is a Prompt?
A prompt is a phrase used to provide context for an AI tool to use to frame an answer. It's the starting point for ChatGPT to generate the best possible response. The tricky part about prompts is that they can be worded to elicit better or worse responses.
When it comes to AI such as ChatGPT, it is critical to understand that this is not Google. In order to provide the most thorough answers, ChatGPT gathers information based on patterns it's picked up from you and other users. The right prompts on this platform need to give thorough context in order to produce the most accurate results.
Best Practices for ChatGPT Prompts for Real Estate
Think in commands instead of questions. How can you phrase your request in a way that is direct and clearly outlines the result you are looking for? As many of us are used to using Google, this style of command may feel foreign. Google searches are often phrased as if we are asking another human being. While ChatGPT is not shy about being a robot with nothing human about it.
Test a few prompts in your own style of writing and see what results ChatGPT produces. Asking questions is still a good way of getting answers, however, direct orders generate actionable steps and rich responses.
Get A Free Personal Demo
Ready to revamp your real estate marketing strategy and dominate your hyperlocal area? Our expert web designers will show you how. Click the button below for a free 30-minute demo of our AgentFire Spark Sites.
Examples of Prompts
Here are a few prompt examples to get you started:
Listing Descriptions
"You are selling a property with very unique modern, architectural features. What positive words can be used to describe the home?"
"Act as a real estate agent and try to sell me [describe the property's qualities] in 200 words or less ."
These prompts tell ChatGPT the response you are looking for and the tone and perspective you'd like to take. It's helpful to clarify the exact perspective for Chat GPT when a professional touch is necessary.
"How can I improve the following listing description to gain more views?"
Following this question, submit the current property listing to ChatGPT. ChatGPT will analyze the text and send you a variety of suggestions for how to improve the text such as better keywords, accessibility, concise text, and more.
Emails
"What are the most common reasons that people unsubscribe from email newsletters?"
"How can I test which of my emails will perform better with my [particular real estate niche or main concern] clients?"
This style of informational questioning is similar to what most of use would use on Google. This difference is that instead of producing suggested pages, ChatGPT will offer an exact response to your question in a paragraph or numbered list.
"This email is targeted to divorcee home buyers. Improve this email to better appeal to this demographic."
ChatGPT is populated with extensive demographic information (2021 and prior). While it may not have the most updated stats, you can assume that a population as wide and general as divorcees has the same qualities as they did only a couple of years ago.
"Draft a professional email in response to a real estate client who has accepted the offer to schedule a consultation and find a dream home."
If requested, ChatGPT will draft entire documents, emails, blogs and more. However, you have to be especially careful with full AI created content. It's always best to review the text and personalize it to match your brand voice and business goals.
Text
"Draft a warm text message for a real estate client that explains that it is okay to miss out on the first house they put an offer on."
Text messages are one of the most personal modes of communication between an agent and client. Only after you are comfortable with a client and only in urgent cases, is it typical to use text messages. Always review AI text message drafts before hitting send. Clients don't want to feel like you are sharing mass-texts that are inauthentic and impersonal.
Career Advice
"What are the steps involved to transition smoothly from [one real estate niche] to [ a different real estate niche]?"
In regards to large decisions with a variety of factors to consider, ChatGPT is a great tool to help you lay out the main facts and work from there. Of course, you should take any career advice from AI with a grain of salt.
"Create a narrative about the transformation of a damaged property to a high-value home."
"Suggest a short-term plan to improve the hostile relationship between an indecisive client and the real estate agent."
ChatGPT is excellent at gathering the most relevant information online to solve a particular issue you are experiencing. Whatever is available online is aggregated to piece together a response for you. However, this is a double edged sword. While the advice may be good, it will only be as good as the information available online. For more personalized advice, start with ChatGPT, then speak to a professional in your real estate niche.
Scripts
"Write a 2-minute explanation of this property based on the MLS listing description."
"Write a door-knocking script for real estate agents approaching hesitant prospects."
"Draft a short Thank You letter dedicated to my loyal clients throughout the year."
ChatGPT can provide agents with a great idea of the main points to include in scripts for a variety of occasions. However, the last thing you want is to repeat a script that has been used hundreds of times by other agents. Take the ChatGPT results as a suggestion for what you should include in your script, and then rewrite it in your own voice.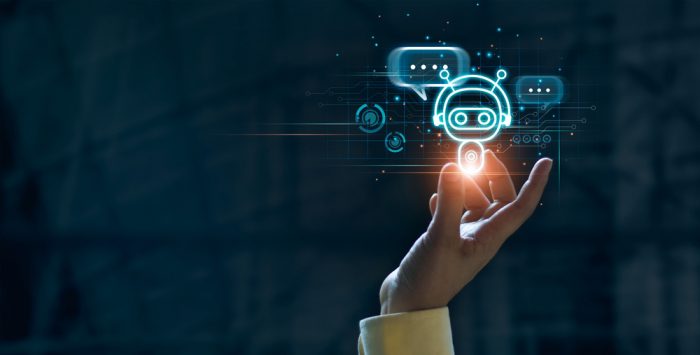 Generate Marketing Ideas
"You are a first-time home buyer. What Offline marketing ideas are most popular with home buyers in [Your Area]?"
"How can we use client reviews in our real estate marketing content?"
Fresh marketing ideas running dry? With these prompts, ChatGPT will analyze the most popular marketing techniques in real estate and summarize them for you. With these results as a foundation, you can customize marketing ideas for your niche and with your branding.
Blog Posts
"Outline the processes of buying a single family home in Canada in 400 words."
"Use SEO to improve this blog copy and make it more engaging."
Before slapping ChatGPT results directly on your real estate blog post, take a moment to think about the aim and audience of your blog. What is the demographic of your main audience? Which keywords do you want to rank for and why? Then, when you submit these prompts into ChatGPT you'll know exactly how to refine the results for your unique real estate business goals.
Social Media
"Create an SEO-optimized description of a Youtube video about [brief explanation here] for a YouTube Channel for [your name], a real estate agent with videos focused on educating clients from [Your Area]."
"What is the best time to upload a Facebook post to get the most views from potential real estate clients in [Your Area] who are looking to downsize?"
"Convert this MLS description into an Instagram caption."
"What are the most popular social networks among people [certain age group]?"
Social media moves quickly. While ChatGPT does a great job of summarizing general social media best practices, it's not always the right solution for updates on the newest apps and updates. Keep your ChatGPT prompts general and related to long-standing social media networks, and you'll get the most accurate results.
Things to Keep in Mind…
Remember that although ChatGPT is a helpful tool, it is always important to lead with your professional, experience-based knowledge. Think of ChatGPT as that extra boost and starting point to an idea of project that you have to refine on your own.
Once in a while, ChatGPT does provide some outdated and inaccurate data, so you'll need to stay sharp to avoid it.
If you want more in-depth articles, tactics, strategies, and advice – subscribe to our newsletter. And if you want to dominate your hyperlocal real estate market, check out AgentFire's Web Designs, #1 rated for several years in a row.
And the best part? You can try out all of its amazing features for free with our 10-day trial.