The brand new visual editor that will soon power EVERY feature here at AgentFire, and is going to allow us to equip you with the most conversion driven sites in the industry... at an unbelievable pace.
Existing AgentFire Clients - Please note that we are currently upgrading all client websites with our new VISUAL EDITOR. If you have questions/comments and want me to respond directly, just leave them in the comments for this post!
Welcome To The Complete Revolution Of Your AgentFire Website
As we head into the second half of 2018 we have released a ton of incredible new features that we've got great feedback on, but the time has now come to unveil the feature we've been working on for close to a year that will not only revolutionize your experience with AgentFire, it's what's going to basically usher in a complete evolution of the AgentFire product. 
And to usher in this new system, we're also going to be releasing this with a brand new tool -which we kind of need anyway to explain the new system.
That system is the AgentFire Visual Editor - the brand new visual editor that will soon power EVERY feature here at AgentFire and is going to allow us to equip you with the most conversion driven sites in the industry... At an unbelievable pace.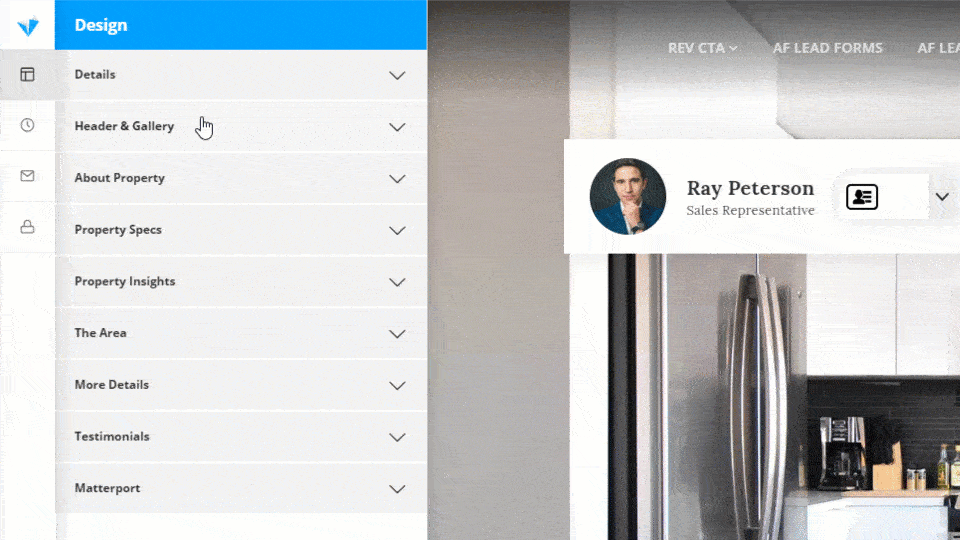 And as for the new feature, introducing AgentFire Listings 3.0!
Stunning mobile first design, one click 'social lock' to capture more leads, viewing scheduler, open house opt in and a minimalized registration page with 0 friction.
Oh, and we are the first real estate solution to truly embrace the "death of forms" - which is why we've also integrated Facebook Live Chat so that your visitors can engage with you in REALTIME.
Let's look at AF Listings 3.0
First… let's talk looks. AF Listings 3.0 delivers a gorgeous, mobile first design that will WOW your buyer and seller prospects alike - featured an unparalleled end-user experience.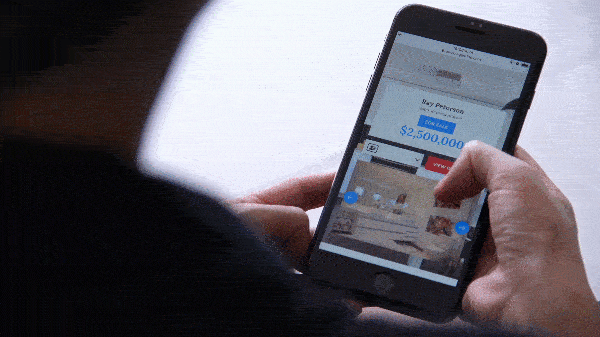 Next - user experience
The property gallery - property specs and details - and social proofing - are all designed around THE most forward thinking design trends.
Now let's talk conversions
The first thing you should notice is how intuitive the listings are to navigate - we've consolidated general contact info into a mobile responsive tab to clean up clutter, and use strategic placement, sizing, and ease of access to ensure that the call to actions that actually generate leads are getting real engagement.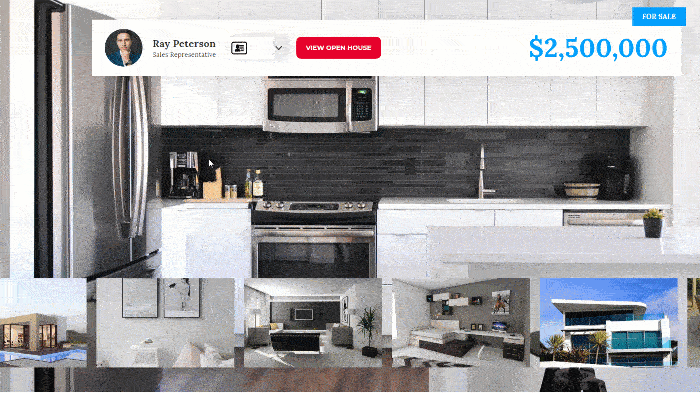 Now let's talk ease of use
From your central admin - you can quickly adjust property status or other basic details, assign your listings to individual agents.  And not only configure, but ENABLE and DISABLE high value call to actions - yes you're seeing that right - you can literally ONE CLICK to enable high value call to actions.
And check out how right from your main listings page, you can set open house times and toggle CTA's - once the open house has passed, those CTA's will stop showing.
And of course you can still set up the open house registration page on a tablet to capture live open house leads.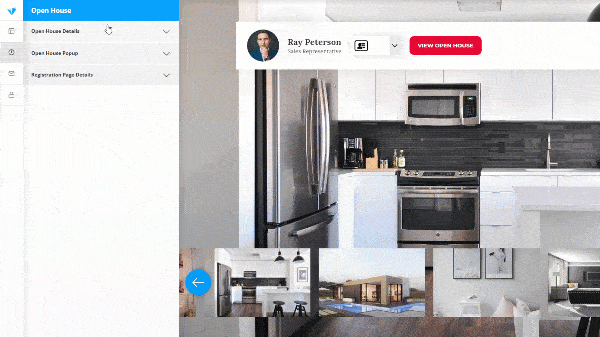 As with all of our features, AF Listings also talks really well to our other features
Testimonials will automatically be pulled onto the page based on which team member is set as the listing agent.
If you've got AF Area Guides, and your listing is in one of your areas, you can actually click a toggle to add a CTA to the area page.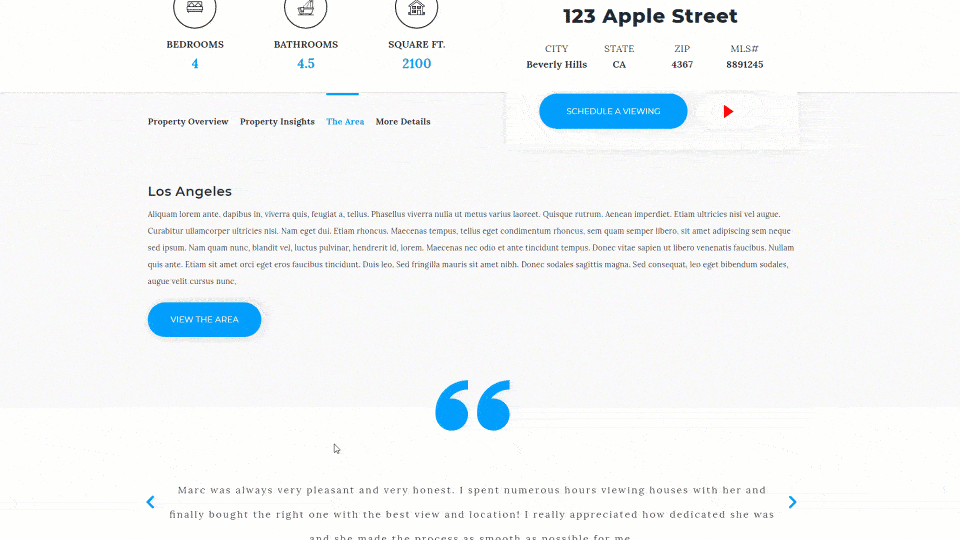 And more!
I guess that means the time has now arrived to present to you THE NEXT EVOLUTION of AgentFire, feast your eyes on the BRAND NEW, AF VISUAL EDITOR.
Front-end editing is the future, here at AgentFire it's the present - and so when editing listings you'll actually see your changes reflected in real-time!
In your designer panel all the of your content settings are all conveniently organized and easily labeled so that you can breeze through listing setup and management! Quickly type in property details - drag and drop to add images to the gallery -  enable testimonials and even insert Matterport home tours.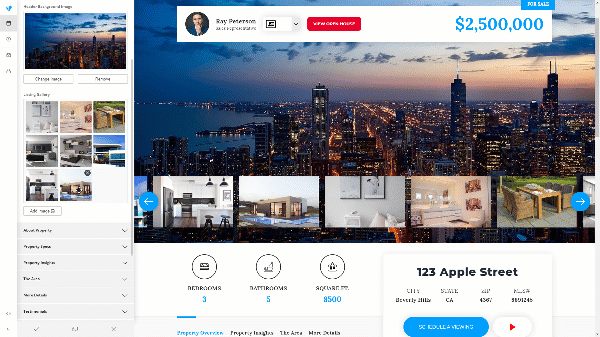 All of the conversion tools are now neatly organized within their own panel
select the one you need and within a few clicks you are all setup - and yes you can easily configure any CTA for your listings thanks to integration with our REV CTA system.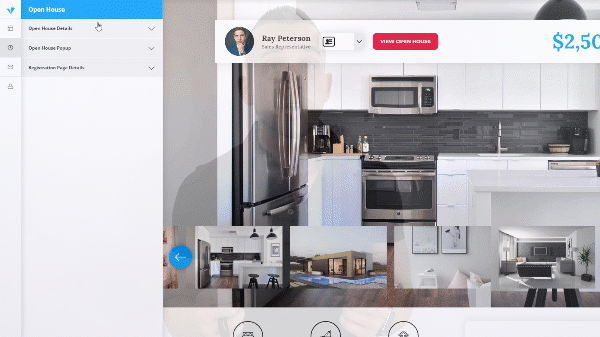 This is the system that will power ALL of our features here at AgentFire moving forward
AF Listings 3.0 is already in beta, so reach out via [email protected] if you'd like to participate!
So now that we're embarking into the next generation of AgentFire, as our clients there are a few additional things you will absolutely want to take advantage of.
First we have our upcoming launch of AgentFire MasterClass
We love you guys and we want to do everything that we can to help you succeed even more with your websites - so with MasterClass, we'll be posting new lessons EVERY WEEK to help you get better results both inside and outside of your AgentFire website… and because you're already an AgentFire client, access is free!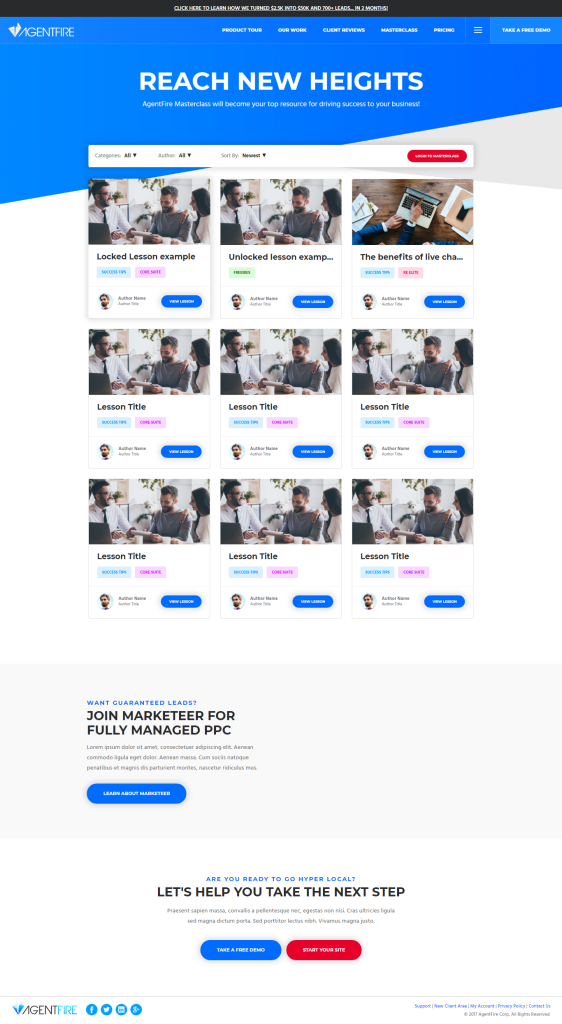 Then for those that want to stay up to date on our newest releases, participate in first access beta testing - and join us in LIVE online workshops basically if you want to join our community and get the MOST out of your AgentFire website - we're inviting you to our new closed Facebook group.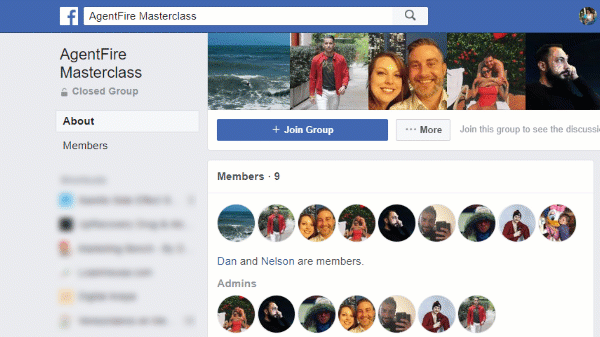 Click here to request to become a member - if you're applying with a different name than the one you signed with please be sure to let us know so that we can accept.
Hope you've enjoyed this news and we can't wait to have you on board!
The best is yet to come! What Are You Waiting For?
So if you're in the market for a new real estate website solution, why not take just a few minutes and check out our complete tour overview and see for yourself why AgentFire is the top reviewed real estate solution for 2016, 2017, and I guarantee 2018!
---
If you've got any comments/questions/ about this post or video, please feel free to sound off in the comments below and I'll answer directly!