An effective digital marketing strategy for real estate is essential for ongoing success. Refer to this step-by-step digital marketing strategy to conquer everything from SEO to PPC and Analytics.
Most real estate agents make digital marketing the focus of their overall real estate marketing plan – and rightly so. But a plan without an intentional and effective strategy isn't going to produce the best possible results. Digital marketing strategy for real estate includes everything from influencer networking to generating and maintaining leads or building your CRM. To make the most of digital marketing for real estate, you should have a step-by-step, replicable and adjustable strategy that generates consistent results. 
Want to see what a winning real estate digital strategy looks like? 
We've put together a REAL real estate digital marketing strategy that can produce incredible success for your real estate business. Feel free to follow the general structure of this plan and switch out the details according to what is most suitable for you.
We'll look at how to master the four most important components of your digital strategy:
SEO
Social Boosting
PPC
Analytics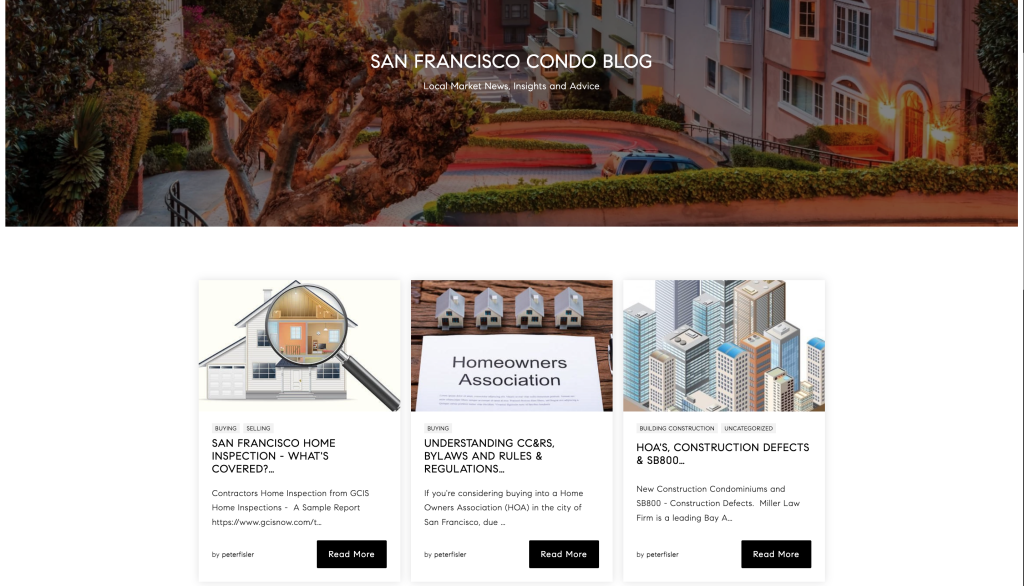 Building A Content Strategy (SEO)
Your website is the foundation of your digital marketing, so naturally, it's the best place to start. All of your web pages, landing pages, or blog entries, should be search engine optimized to pop-up in search results. Keywords will allow you to identify these opportunities that you can then begin building around. 
Keywords
Keywords are what users are most likely to type when searching on search engines like Google. In real estate, ranking in your area for top-of-funnel keywords such as "homes for sale" is extremely difficult because big websites like Zillow, Realtor, and Redfin dominate page one. 
If you are just starting out in SEO, we suggest you target keywords that are at the mid-bottom of the funnel. These are typical questions people are asking before they buy or sell a home.  For example:
Schools in (your hyperlocal) district

Restaurants in (your hyperlocal) neighborhood

Entertainment in (your hyperlocal) neighborhood

Recreational Activity in (your hyperlocal) neighborhood

Niche homes in a specific neighborhood (ex. Craftsman Homes)
Get Our Pricing
Want to dominate your hyperlocal real estate market? Then you need to check out AgentFire's Spark Sites.
Click the button below to learn more about pricing.
You'll want to integrate these words throughout your web content in a way that is relevant and intentional. For example, you may write a blog about the 5 best restaurants in your neighborhood, a list of schools in the district, or a page dedicated to a specific neighborhood that you serve.. Keywords are an awesome tool to improve SEO, but overusing them can backfire and push your webpage to the bottom of the search results. 
Take a look at our SEO tips for more information on how you can find the right keywords. Plus, AgentFire clients have the option of selecting our Yoast SEO addon. This integration scans each page of your website to make sure they are all adequately formatted and prepped for Google search results.
If you're interested in paying separately for detailed, curated keywords specifically for your area and target audience, tryHikeSEO.This software and support can help you when it comes to tracking your SEO, analyzing competition's keywords, finding unique keyword opportunities, backlinking, and coming up with evidence-based content ideas. If you're not sure if Hike is for you, book a demo and learn more details about the plan. 
Creating Your Desired Content
The first part of creating an effective content strategy is creating the right content. We suggest starting by creating area-specific blog posts and guide pages. For tons of tried and true real estate blog topics, take a look at our article 72 Rock Solid Real Estate Blogging Ideas With Examples. 
Next, add 500-word descriptions to each of your area based saved search pages. Our client, San Francisco Condo Blog, has some great community details and descriptions on each of their lifestyle pages.
If you're tight on time and don't imagine yourself regularly writing and updating content, check out some of our favorite resources. 
Our Content Order integration is a great option if you're short on article ideas or time. This integration allows you to order ready-made, relevant articles from our Text Broker partners in minutes. The article will then be delivered to you within a week. 
Another option is to set up your own account directly with TextBroker and only order 4 or 5-star articles. 
Leading real estate marketing coachTom Ferry also recommends Jasper. Jasper uses a powerful AI that can help write blog articles for you in seconds!
When your pages are about ready to be published, make sure they are properly optimized by checking with a tool such as our Yoast SEO plugin.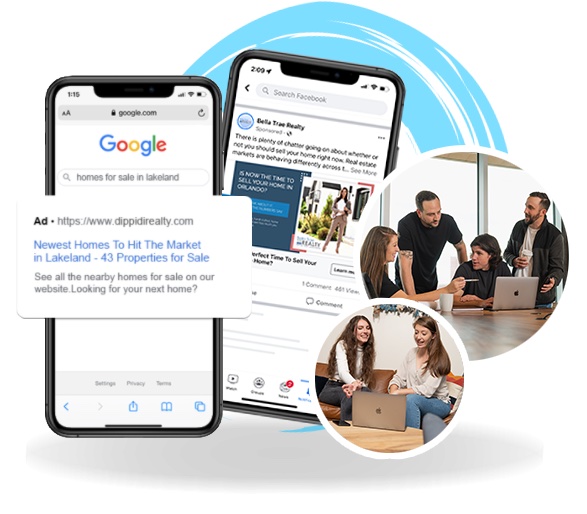 Driving Traffic Through Social Boosting
Facebook and Instagram Ads
The next step in your digital marketing strategy is tackling social media marketing. In clients' real estate searches, Facebook and Instagram are the most used social media networks. 
We recommend sharing a new piece of blog content on your Facebook page every week. Then, using Facebook or Instagram Ad manager, boost the post for at least a dollar or two a day – rinse and repeat with each week's new piece of content. If you set this up as one Ad Campaign in Facebook Ads Manager with various Ad Sets (or audiences), you'll be able to get a solid mix of Ads within the campaign and run it on a limited budget. The same content used in your Facebook post can then be repurposed for other social media platforms if needed.
Get A Free Personal Demo
Ready to revamp your real estate marketing strategy and dominate your hyperlocal area? Our expert web designers will show you how. Click the button below for a free 30-minute demo of our AgentFire Spark Sites.
Here's an idea of a content/post schedule we suggest for our clients: 
Week 1 – Monthly Market Report
Week 2 – A Lifestyle Piece (ex. Business spotlight, things to do, etc.)
Week 3 – Helpful Article For Buyers
Week 4 – Helpful Article For Sellers
Here's an example of an ad campaign you could run for $3 day:
Geographically targeting a 15+ mile radius around your local market

Setting up a Facebook Pixel on your AgentFire website to remarket your website visitors

Exporting a .CSV file of your CRM database and creating a Custom Audience to stay in front of your existing leads, past clients, and sphere of influence (SOI)
If any of this is just intimidating and confusing – we get it. That's why we've partnered with Dippidi to help set you up with your Facebook Ads, promote your listings on Facebook & Instagram, and even set up a Google search campaign. The best part? All AgentFire clients receive $200/month off of their services! 
This will make a small dent in your budget, but your brand will definitely be put in front of a larger market that will consequently drive more traffic to your site, where they can make real conversions.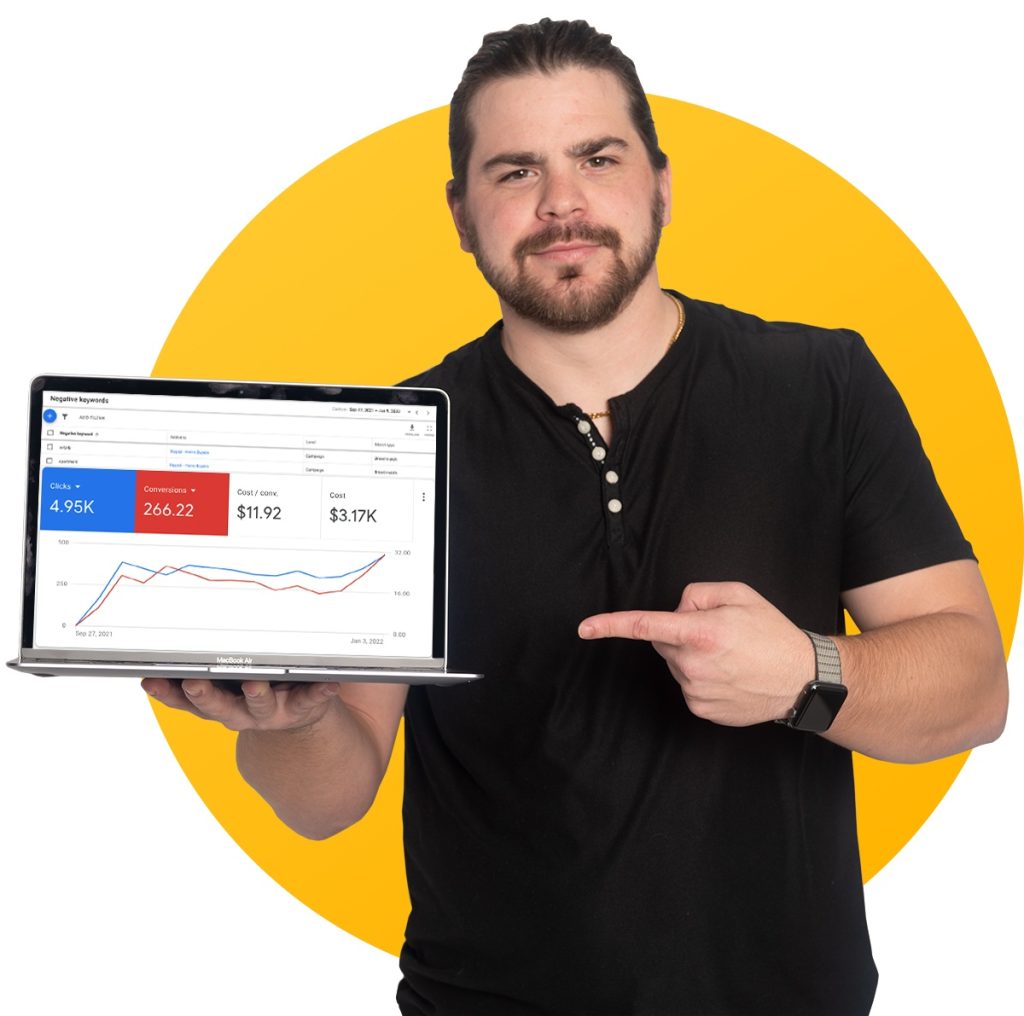 Analytics/ Generating Leads & Retention Through Remarketing (PPC)
The final component in your overall digital marketing strategy is audience traffic. 
When it comes to setting up your audience, creating the ads, and even training you on Boost Posts – we again partner up with our PPC experts at Dippidi. With your target audience in mind, you can set up remarketing ads on Facebook and Google that will follow these visitors around the web and pop up in ads on other webpages (for these ads you can try targeting more "bottom of funnel" actions ex. Home Values, Search Lists etc). 
What's awesome about remarketing is that it helps you stay in front of people who are developing trust with you and your brand, and also stay top of mind with your past clients and sphere of influence. This means you can increase referrals and word of mouth marketing in your existing network. An added plus is that remarketing ads are typically more cost effective, so you can set a lower daily budget. 
Here are 5 ideas for remarketing ads:
Create a branded image of a testimonial that includes your brand logo and headshot and drive visitors to a sales page on your website or a Calendly link to schedule a 30-minute free consultation. 

Turn website visitors into seller leads by creating a branded Seller's Guide. Use AgentFire's lead page tool to capture lead information and get them set up on an Action Plan in your CRM. 

Turn visitors into buyer leads by creating a saved search that is appealing to your target market like "Homes for Sale in Lakeland with Swimming Pools". You can use our Lead Pages to capture the lead information and drive them to that exclusive list of properties

Leverage our automated

Home Value tool

to create a Home Value lead and create an ad around getting an updated valuation on their home.

Do a listing promotion of Just Listed, Just Solds, or Open Houses to show your existing leads, website visitors, past clients, and sphere of influence that you are actively producing results for your clients and listing houses.
Here's a hack if you don't have listings available: reach out to a local real estate agent in your market who has consistent listings and get their approval to promote the property for them on Facebook and Instagram. This will get you traffic to your website, build credibility with a local agent, allow you to capture/nurture leads, and get free promotion for the listing agent. Real estate agents will likely be interested in the idea, but make sure you get thier written approval.
Wrapping Up..
Digital marketing strategy for real estate isn't rocket science, but it's also not something you should jump into without some basic information. Start with cleaning up your SEO strategy before going on to create some awesome, eye-grabbing content. Then, boost your content on social media and follow up by tracking audience analytics and remarketing to the right viewers. Got it? Don't worry, you can always save this article and come back to it when needed. 
Good luck!
Check out this article next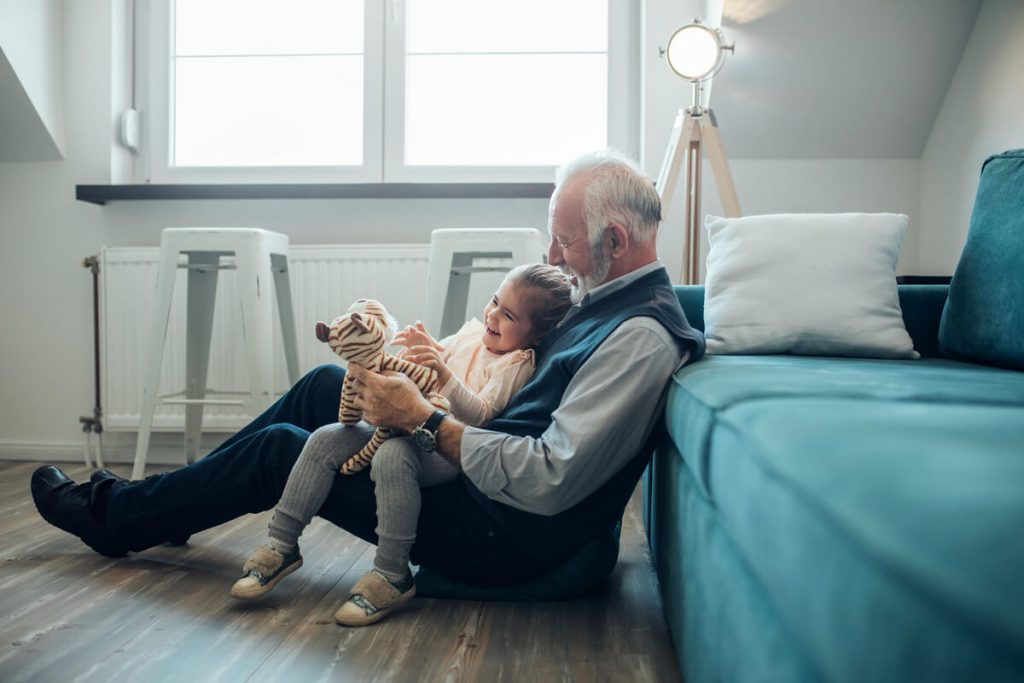 Real Estate Marketing Tips for Each Generation
Real estate agents often think of real estate marketing as a one-fits-all solution. But if you're not making an effort to connect with prospective c…