Learn how to strategically use real estate signs to attract buyers and close deals in this straightforward guide.
Good ole' real estate signs are still a leading way to gain great real estate leads quickly. You can bet that when a for sale sign goes up in the neighborhood, the neighborhood starts talking. "How much is it worth? Can we take a look inside? Do we know anyone who would like this home?" These are some of the first questions residents start asking.
This piqued interest often leads to a number of high-quality referrals. In fact, almost 39% of sellers are referred to an agent by a chatty friend, relative, or neighbor. 
There are many different types of real estate signs and styles that serve a wide range of different purposes. The important feature they all have in common is that real estate signs need to make an impact within a few seconds of being seen or the lead gen opportunity is lost. 
Types of Signage
"Coming Soon"
This allows agents to building interest even though your listing is not live yet. 
Open House
Pull in passerbys and assure expected visitors know that they are in the right place.
QR Codes
Add a QR code to your real estate sign to make it easy for drivers and pedestrians passing by to learn more. 
Leverage Recently Sold Listings 
Just because one particular listing has sold, doesn't mean that the opportunity to attract new buyers is lost. Encourage buyers to check out other listings you manage on your website. 
Bring Attention to Unique Features
What makes your listing special (at least in comparison to similar properties nearby)? Some popular standout features include new renos, new pools, wheelchair friendly entrances, walk out basements, garages, and more. 
Price Decrease
Has your listing been on the market for a while? If your listing has a price decrease, consider communicating that through a sign. 
Make an Offer
Sign riders are small and interchangeable, so it's easy to customize and enhance signs for individual properties, even throughout a listing's lifecycle.
Get A Free Personal Demo
Ready to revamp your real estate marketing strategy and dominate your hyperlocal area? Our expert web designers will show you how. Click the button below for a free 30-minute demo of our AgentFire Spark Sites.
Keys to Effective Real Estate Signage
Boost Your Brand Signs
All of your branded marketing materials should be done professionally – especially a large street sign. 
Our talented AgentFire graphic designers know exactly how to design professional signage that creates the effect of depth, luxury, and recognition. Your signs should include a signature logo and overall aesthetic. Work with your designer to make sure that your real estate signs visually represent your listing and brand.  
Professional designers also understand the importance of functionality in overall design. Make sure that text on your sign is easy to read from a fairly far distance. Avoid fancy, hard-to-see fonts, even if they're tempting. Straight, bold, and clear fonts will increase the clarity, readability, and usefulness of your sign. 
Use Humor
A touch of humor can spark interest and show your personality, making you more relatable to viewers. 
Placement
Once your sign is perfectly designed, make sure that they are placed in the right area to get maximum effect. 
Consider posting signs on the typical properties and in high-traffic areas where people are sure to see them. Just don't post too many signs. Too many signs run the risk of damaging your brand and making your business look spammy and overbearing. 
Track New Leads With Your CRM
If you want to make sure that your specific signs are effective, a unique phone number or landing page can gather that insight. This way, you can use your click count and CRM to monitor how many leads are brought in by your sign. 
Crucial Information
It's not necessary or recommended to include every last detail about your property on your sign. However, your sign should clearly show the most important information. For example, an open house sign should clearly show the date, address, time, property details, and your contact information. 
On a for sale sign, the listing price is essential information, in addition to square footage, bed/bath count and special features (if you have the visual space). 
Smart Wording
If your yard sign doesn't inspire required action, then it's not serving its purpose. Your sign should have a clear message or CTA that communicates the next steps to take. For example, "Contact (your Name) for more information" or "Check out the website for new listings". 
Just remember to keep the focus on selling your specific services, not just advertising your persona. 
Consider the neighborhood your property is located in. Family-oriented properties may work best with warm and inviting messaging such as, "Welcome Home", while high-rises downtown could encourage a more cosmopolitan lifestyle with messages such as " Live on (local street name), Party on (local street name), Work on (Local street name)"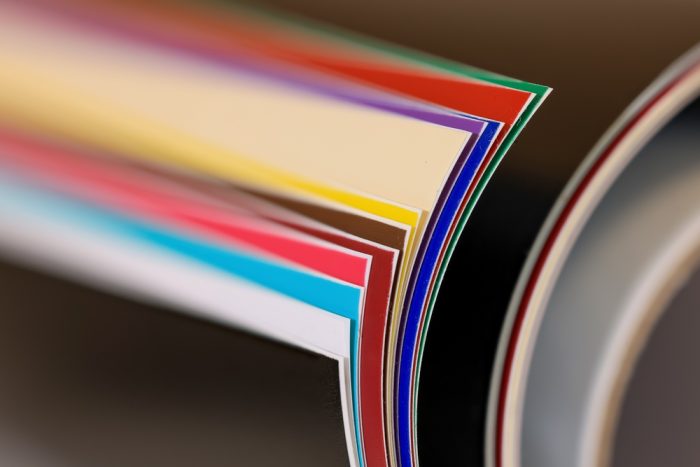 Real Estate Sign Materials and Durability
Here's the thing about signs: they are physical items that need to be maintained. Most signs are Acrylic, PVC, or Coroplast. Lets go over the qualities and limits of each material:
Acrylic
These signs work indoor and outdoor. 
PVC
Mainly used indoors. 
Coroplast
This material is especially interesting because it can be molded into a variety of shapes that are expansive and flexible for indoor and outdoor use. 
Aluminum
Aluminum is known for its sturdiness and modern appearance. These are especially popular for commercial properties that need a corporate look. 
Plastic
Plastic signs are versatile and affordable, making them suitable for a wide variety of properties and purposes. 
Vinyl
Vinyl signs are lightweight, meaning that they're easy to install. Plus, they are weather resistant. Real estate agents often go for this type of sign for the vibrant graphics and weather resistance.
Wood
Wooden signs are rustic and timeless – perfect for an agent working in the cottage niche or within the traditional aesthetic, for example.
Flag signs
Flag signs are lightweight, mobile, and eye-catching. Also known as feather flags, they are often used to bring attention to new real estate developments.
Wrapping Up…
Don't underestimate the effectiveness of real estate signs. There's a reason why real estate signs are still used, despite the overwhelming popularity of digital marketing. There are a wide variety of real estate sign types, styles, and scripts to fit a number of purposes. Take these tips and apply them to make the most of your real estate signs.
If you want more in-depth articles, tactics, strategies, and advice – subscribe to our newsletter. And if you want to dominate your hyperlocal real estate market, check out AgentFire's Web Designs, #1 rated for several years in a row.
And the best part? You can try out all of its amazing features for free with our 10-day trial.
Check out this article next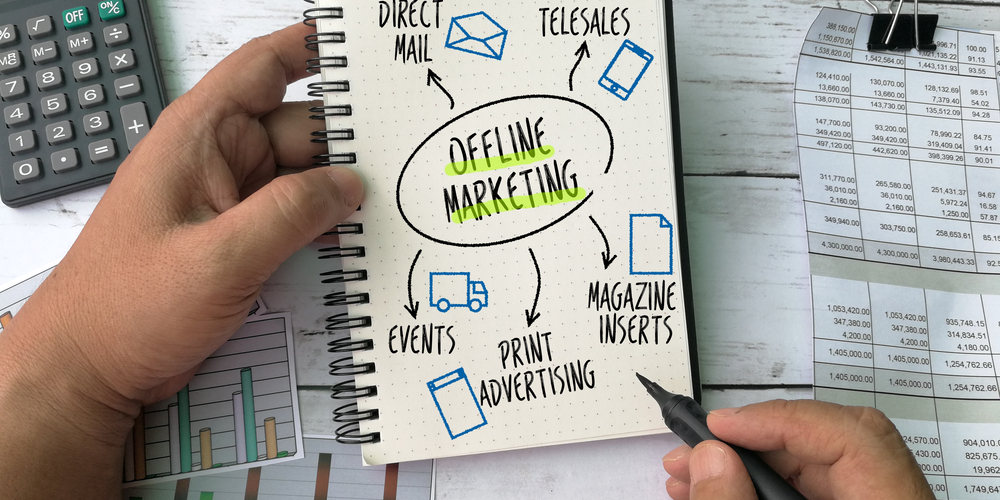 Offline Real Estate Marketing Strategy 101
In 2022, most "innovative" real estate marketing strategies involve social media or another online tool. It's easy to forget that offline market…