Without a proper real estate marketing funnel, it can be difficult for agents to generate leads, upkeep multiple properties, and manage prospective clients.
Being a real estate agent is one tough job. Without a proper real estate marketing funnel, it can be difficult for you to generate leads, upkeep multiple properties, and manage prospective clients.
The purpose of a real estate marketing funnel is to help you capture the attention of a lead, develop their interest in your properties, nurture the lead, and motivate them to take action or retarget if they stop responding.
There are several steps to gradually convert the leads into your clients. 
Let's look closer at the key ingredients used in creating a real estate marketing funnel:
Using Your Website to Capture Leads
The first step of a real estate marketing funnel is capturing the attention of your leads through your website or a landing page.
According to a 2019 NAR report, 93% of home buyers used websites as their primary source of information when searching for a home.
Create an Intuitive Website
Intuitive web design allows visitors to easily navigate through your website from one page to another. Your website design should easily generate leads, while also creating a pleasant experience for your prospective clients. 
To ensure visitors stay on your site without making the initial connection, introduce a pop-up CTA or landing page that encourages visitors to provide their basic contact information. 
Customized themes for different landing pages and eye-pleasing graphics can attract many users. Another important thing is to create a responsive website that is compatible with multiple devices. 
AgentFire websites are optimized to work and present equally well on every device. Take a look at some of our current clients' optimized websites.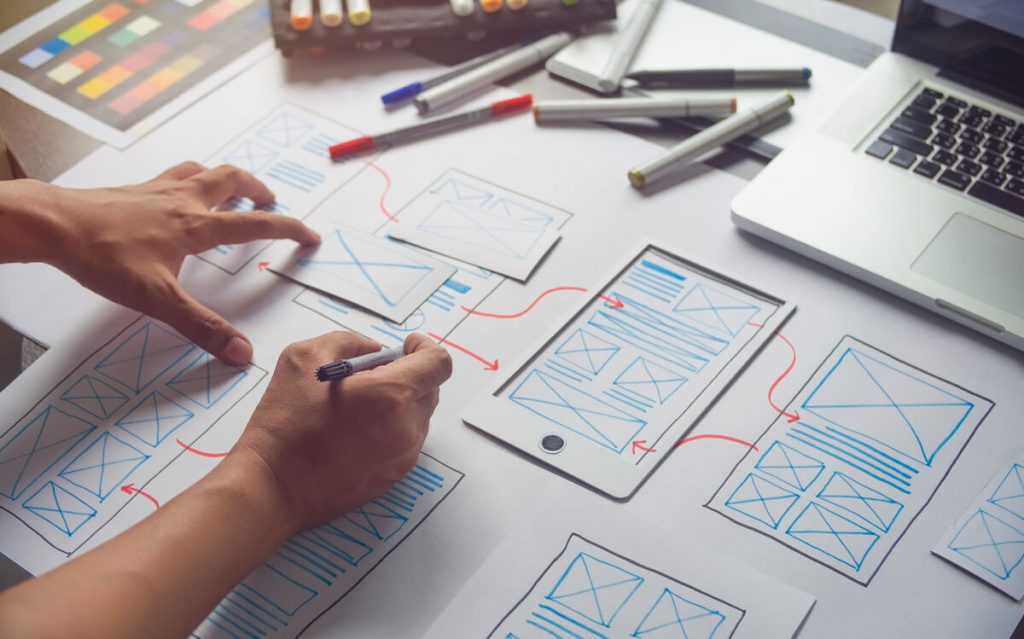 Create Separate Landing Pages
There's a reason they're called landing pages. These pages are designed to be the first and stop where your users take a specific action before moving further in the conversion process.
Creating separate landing pages for each of your listings is a great idea, but make sure each page is optimized to encourage visitors to take a specific action and connect with you. For example, a contact form on a landing page will allow visitors to reach out to you if they are in need of more information about a particular property.
Read our detailed landing page guide to create a landing page that converts.
Generating Interest 
There are a number of small changes and tactics that can have a massive impact on how many leads you attract and maintain. 
Leverage the Power of Visuals
If a picture is worth a thousand words, professional pictures of your properties can speak volumes. For example, high quality images of your listings on your website show clients that you are professional and that you know what they are looking for. 
Videos are also a great way to effectively and visually convey your message. Embedding videos of your listings on your landing pages is a simple way to capture your visitor's attention. 
Consider creating simple real estate explainers to increase your credibility. A captivating virtual slideshow highlighting the unique features of the property or a complete walkthrough video can increase visitor's interest and further influence their purchase decision.
Drive Traffic to Your Website with Blogs and Articles
Writing blogs and articles on client-oriented topics can help you drive more traffic to your website. Let's imagine that most of your clients are experienced buyers; you can regularly write articles for that niche and publish them on your own website or with external publications for more exposure.
Making your content SEO-friendly is vital in order to rank higher in search results. Perform thorough research on the top-ranking keywords and integrate them into your blogs and articles. Overall, SEO-friendly content has better readability, proper linking, and well-structured headings as well as paragraphs.
Lead Magnets       
Lead generation content is commonly called a lead magnets. Lead magnets are a marketing technique where the user is offered freebies in exchange for contact details, most likely their email address. 
The freebies could include a subscription to your newsletter, new listing updates, guides and ebooks, whitepapers, quarterly reports, etc. If they show their interest in your lead magnets, you have an opportunity to nurture the lead and convert them into a client.
With your AgentFire website, we offer hyperlocal area guides that are designed to make your prospective client an active client. Learn more about area guides in this article.  
Nurturing Your Leads
The next step in the marketing funnel is to "nurture" the leads. This is the process of building relationships with your leads, taking proper follow up, and guiding them through the buying process.   
One of the most effective ways to nurture and engage your leads is to use email marketing.  There are multiple types of emails for different meanings and purposes. Sending the right type of email at the right time will help you in better nurturing your leads. Choose accordingly from the list below. 
The Welcome Email
After receiving the contact details (e-mail address) of a prospective lead, the first step is to send a welcome email. This is the stepping stone for your future communication.
The goal of sending a welcome email is to introduce yourself and provide a short snippet of your offerings. The welcome email should contain information about you, the reason for contact, and the valuable services you offer.
The Content Email
The content email is where the real lead nurturing takes place. Here, you can offer multiple resources to engage prospective leads.
Make sure to provide engaging content that is sharable and truly valuable to your clients. Sharing industry-related updates, for example, can be a great way to engage your audience. Consider offering smart investment tips to first-time real estate investors to get the attention of those prospective clients.
To move lead through the funnel, make your emails increasingly  specific, such as updates on new listings in the local area. Once they start subscribing to your content, you can learn more and more about their interests. 
To make content creation as simple and easy as possible, AgentFire clients have the option of selecting the Blog Assist Pro addon. With the Blog Assist Pro addon, blogs are written by TextBroker experts and shared with the real estate agent each week to be published on their site. With our MailChimp addon, these blogs would be automatically formatted and shared with your selected client list. With just a couple tools, your funnel can quickly start to come together! 
Send Testimonials through Snail Mail
Testimonials help you demonstrate your success in the market. How can you be the best option to make a deal with? 
Instead of sending just a review of your services, ask clients to tell their story. A story can be remembered for a longer period of time, compared to a piece of information.
Then add recently submitted testimonials to your emails and website. Our AgentFire web designers can integrate testimonials into any page of your website you'd like – even your Zillow reviews!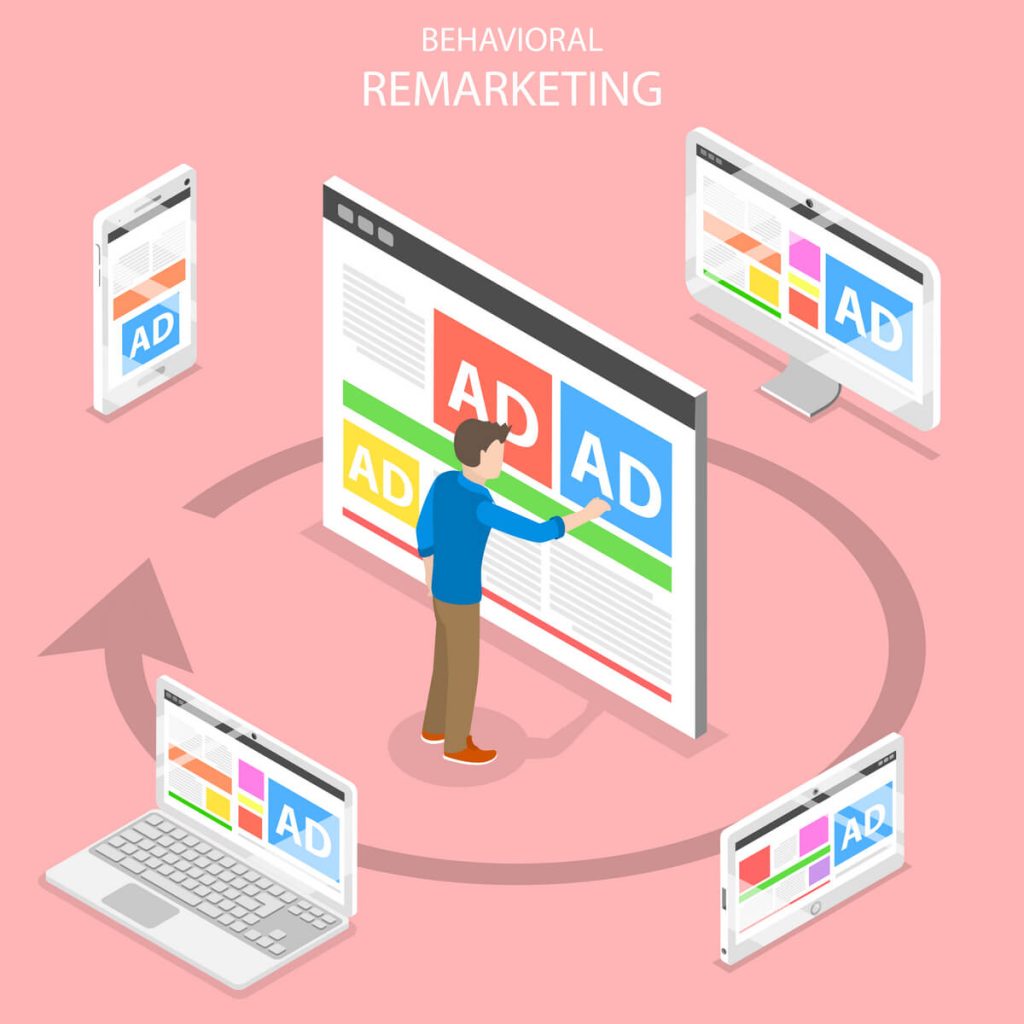 Remarketing
Remarketing, also known as retargeting, is the process of reaching out to prospective leads that were unresponsive after visiting your website. These types of leads may have been interested in your service, but left the website without taking further action. 
Next, visitors are presented with various advertisements as they browse the internet on sites such as Google or Youtube. Sites that capture visitors' information in order to show them more tailored ads are called Display Network websites. 
There are a few types of remarketing that we should look at:
Dynamic Remarketing: Visitors will see adverts for specific products or services that they looked at on your website.

Remarketing for Mobile Apps: Display advertising to people who have downloaded your app or visited your mobile website.

Remarketing Lists for advertisements: Display ads to visitors as they conduct additional Google searches.
Retargeting Unresponsive Leads
The last step in the real estate marketing funnel would be to retarget these hot leads with particular retargeting strategies. Real estate agents will often advertise to the leads using paid ads on different platforms to bring them back to your website. 
Social media platforms allow you to create customized audiences to display tailored ads for existing as well as new leads.
The following steps will help you to create ads that can retarget missedleads.
 To set up a remarketing campaign in Google AdWords, here's what to do:
Log into your Google AdWords account.

Select 'Shared Library' from the drop-down menu.

Select 'Audiences' from the drop-down menu.

Click 'Set-up Remarketing'.

Select 'View AdWords Tag for Websites' from the drop-down menu.

Select and copy the retargeting tag code provided. Both desktop and mobile devices websites will benefit from the tag.

Place the tags in the footer of the page that will be used for your campaign.

Make a copy of your page and save it.

To see if your tag is functioning correctly, use 'Google Tag Assist.'

Continue by clicking the 'Continue' button.

Return to Audiences by clicking the 'Return to Audiences' button.

The tag will begin gathering cookies from website visitors within a few days, and the 'All Users' list in your account would begin to fill up.
You may construct customized lists and execute tests such as custom combination testing, and bid tests with Google AdWords retargeting.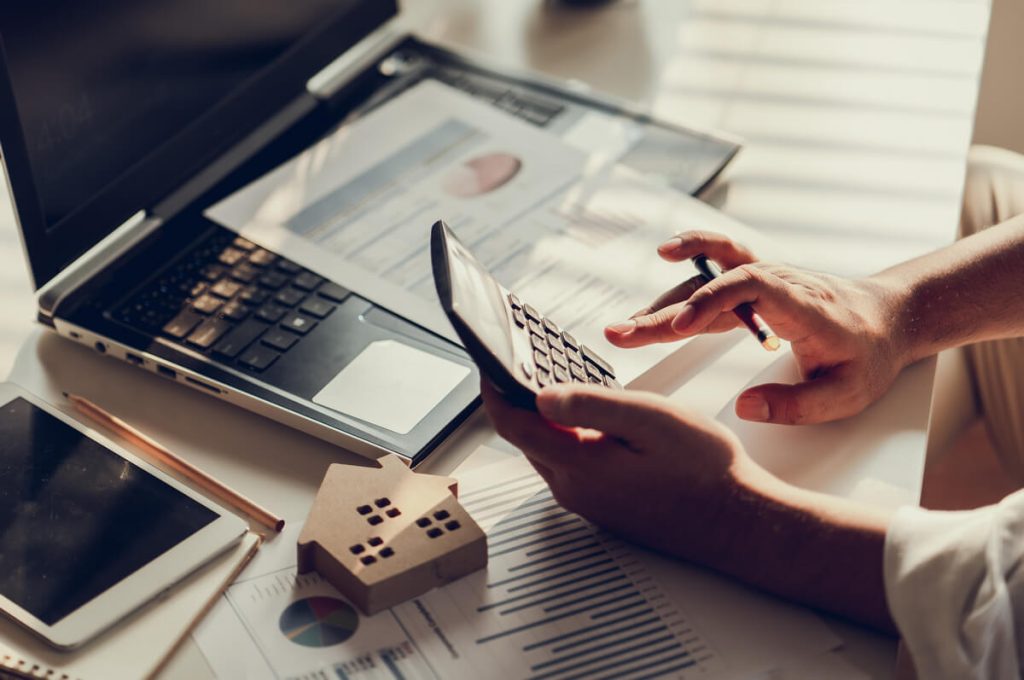 Optimizing Retargeting ads
To make effective display advertising, make sure the image and language are clear and the ad contains some type of rich media. 
Creating unique display advertising for each specific audience segment, raises the likelihood that you'll entice visitors back to your page. 
The following are the main components of a well-designed retargeting ad:
A catchy headline: This should be relevant to your website's visitors' experience.

Relevant, visually appealing media: Your display ad can incorporate an animation or a static image. The chosen media, however, should be relevant to the offer highlighted in the ad copy.

A clickable CTA button should be created in a stand-out color and contain actionable, tailored copy. (For example, "Show Me the Ebook")

Actionable copy: Display ads aren't designed for long paragraphs, and you only have a certain number of characters to describe the offer. More clicks are likely to be generated by ad copy that gets to the point fast and gives viewers a reason to click.



Get Our Pricing
Want to dominate your hyperlocal real estate market? Then you need to check out AgentFire's Spark Sites.
Click the button below to learn more about pricing.
Conclusion
Creating a marketing funnel will allow you to stay one step ahead of your competitors. With a real estate marketing funnel, you can generate, nurture, and convert your leads into clients efficiently. Plus you'll gain a ton of essential information such as how to target a specific audience, understanding what kind of content is driving traffic, and collecting useful information or data to further improve future marketing efforts.
Abhi is an advisor at 14th Street Capital. He has built and manages a sizeable, profitable investment portfolio across the Southeast US, with expertise in benchmark markets.
Check out this article next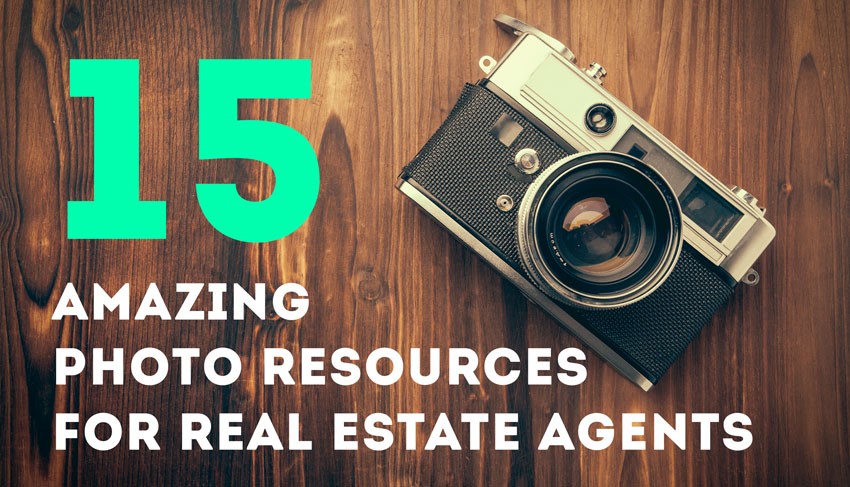 15 Amazing Photo Resources For Real Estate Agents
Here's the deal. We know how important it is for you to find beautiful, high-quality real estate photos. Sometimes that's easier said than done. Th…