In today's article, we put together a massive list of the top real estate coaches in the industry as of early 2021. Regardless of your niche and preferred approach to real estate, there's a coach here to help you reach new heights in your career.
Do I need a coach?
We already know the statistic – the one about most agents failing in their first couple of years in the business. So how about we go the other way?
What can you achieve when you pay someone knowledgeable, experienced, and well-connected to invest in your success?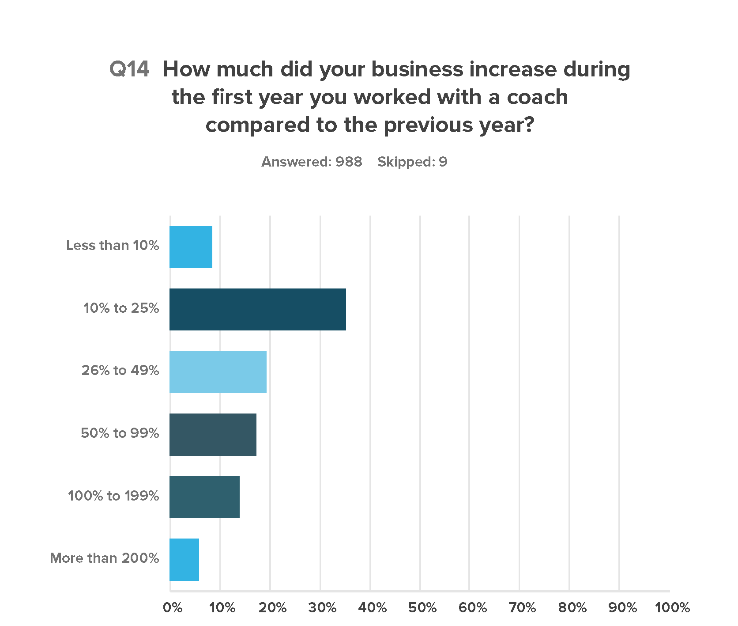 Inman wrote a special report on real estate agents who are or were engaged with a real estate coach – and the results speak for themselves.
Around 85% of respondents reported an increased number of listings since hiring a coach, while 80% reported an increase in buyers.
Even more optimistically, around 35% reported up to a 25% increase in business during their first year in coaching, with 17% increasing their business by up to 99%.
Many respondents sought the guidance that thier brokerages failed to provide.
Why are there so many coaches on this list?
There's a reason why a few elite coaching companies aren't monopolizing the industry… There are so many ways to WIN!
One of the most exciting parts of writing this article was doing the research behind the different programs. There are some massive innovations going on in the trenches.
Leaders are creating not only unique ways to win business in the new normal, but also unique ways to deliver the coaching experience to real estate professionals.
You'll see what I mean when you read some of the cool stuff these awesome people are doing – there's great diversity not only in strategy and technique but in personality as well.
The point is that now more than ever, you have a good chance of finding the RIGHT coach who can unlock your potential and transform your business – and your life – for good.
Our goal with this article is to help you do your due diligence.
4 Quick Tips for Choosing the Right Real Estate Coach:
Get the free stuff
We never skip the free samples at the grocery store. Why start now? Most, if not all, coaches offer loads of free eBooks, courses, scripts, business planners, and more on their websites.
Review their content
5-star reviews are a fantastic indication that the coach is competent… But does that mean that they're a good fit for you?
We listed each coach's most prolific content platform – be it blog, YouTube channel, or podcast – to give you somewhere to start.
Read the fine print
We tried to find as much information on pricing and contract terms as possible, but a lot of companies hide them behind a "call wall."
This gives them a better chance to sell you on the program, and that's a fair tactic! You want to learn from the best, don't you?
Prepare for and be 100% present at your consultations, DON'T just scroll through the Terms and Conditions and don't buy with emotion. Coaches themselves want to work with clients who are a good fit that can make the most out of their systems.
If you do sign up for coaching, go ALL IN!
This is a no-brainer! Make sure you get your money's worth by being coachable.
Top 50 Real Estate Coaches in 2021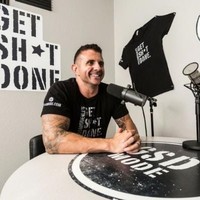 Pricing: Not stated on the website.
Contract Terms: Not stated on the website.
Free Strategy & Discovery Call
Joshua Smith is one of the biggest names in the modern real estate industry. The Wall Street Journal has named him the Top 30th realtor in America, and he is a NAR 30 Under 30 Finalist.
He's the mastermind behind the #1 real estate podcast: GSD Mode (Get Sh*t Done). Thousands of agents across the US and Canada have gotten a lot of sh*t done under his mentorship, learning modern strategies that help them crush it in real estate and in their personal lives.
Joshua is the master of Facebook lead generation as featured on Inman, bagging over a thousand leads per month which allows him to sell at least one house per day.
Mastery Bootcamp is a 12-month, multidisciplinary coaching system that includes live coaching calls, events, scripts, systems and processes, appointment setting and presentations, mindset work, business planning, performance coaching with Joshua's own personal coach, and more.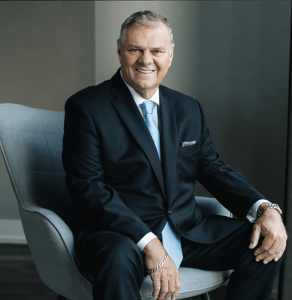 Pricing: Case by case basis.
Contract Terms: Open agreement.
30-Minute Complimentary Business Evaluation
If you're already a successful real estate agent or team, working in the luxury real estate field, or are looking to reach the next level of your career, you should seriously consider Coach Ken and his associates at Coach Ken International.
Based in Fort Lauderdale, Florida and Toronto, Canada, Coach Ken only deals with the absolute best agents, teams and brokers of North America.
Before becoming a top luxury real estate coach, Ken Goodfellow was a highly successful broker that managed over 200 agents. He then made it his life's mission to help other luxury real estate agents replicate his own success.
In fact, being coached by Ken Goodfellow is already a career milestone by itself. His services are only available through referral or application. You must have a minimum gross commissionable income (GCI) of $500,000.
Coach Ken focuses on these essential elements to take your real estate business from excellent to elite:
Strategic planning and implementation of real estate systems
Recruiting and talent attraction
Profit margin optimization
Leadership skills development
Luxury real estate marketing
Time management
Mergers and acquisitions (where applicable)
Exit strategies (where applicable)
Rather than just focusing on mentorship or accountability, Goodfellow coaches become business managers and even CEOs of the clients they serve. They are long-term in-house strategists that give you access to specialists in systems, recruiting, marketing, luxury, brokerage operations, and more.
They will literally go to your office and tell you what to do to get to your next level – and we would definitely listen up. All Coach Ken coaches are field-tested agents that have personally earned more than $1,000,000 in GCI.
Pricing: 127$/mo
Contract Terms: Cancel anytime
Dream, Motivate, Inspire. This is the movement spearheaded by Orlando's top realtor, included within the top 1% of producers in the United States. Veronica Figueroa, of The Figueroa Team, is a multiple industry awards winner and team leader of Inman's Most Innovative Team.
Veronica is a top-level producer and serves as a Zillow Advisory Board member, and has been nominated in the top 100 nationwide for multiple years in a row. She has spoken at high-profile conferences including the eXp Shareholders Summit, RE/MAX Spain, Inman Connect, and more.
She has driven people to greatness beginning with her team members, building a culture of big thinking, and being accountable to their dreams – this has manifested into the D.M.I. Academy.
Veronica can be booked by the hour for 1-on-1 virtual coaching and tailor-made strategies based on the mentee's goals – she focuses on team building, vision casting, speaking tips, financial breakthrough, building clientele plus access to the D.M.I. community, and more.
Before you start searching for real estate coaches, it's important to have a strong foundation. The key part of your real estate marketing efforts is a killer website that shows off who you are as a unique, hyperlocal agent. AgentFire has helped thousands of leading agents to spearhead their marketing efforts.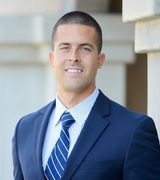 Pricing: 127$/mo
Contract Terms: Cancel anytime.
Bryan Casella along with teammate Loida Velasquez, have been dropping free, valuable content on social media to hundreds of thousands of followers on YouTube, Instagram, and Facebook.
Sometimes it's going through old calls or recording live ones, others it's Loida taking the audience with her to the office and showing what her day-to-day is like, or Bryan in front of his whiteboard teaching his audience about what it takes to succeed.
Bryan also engages with the sports car niche. The most popular video on his channel is of him driving his Nissan GTR to The Fast and The Furious house. So if you like cars, here's a highly successful agent who managed to leverage that hobby.
Modern Success includes weekly live training on Zoom with Bryan himself where he and sometimes a special guest cover the modern approach to a successful real estate business.
There's a private group for members, exclusive video content on sales and financial management, live events, and more.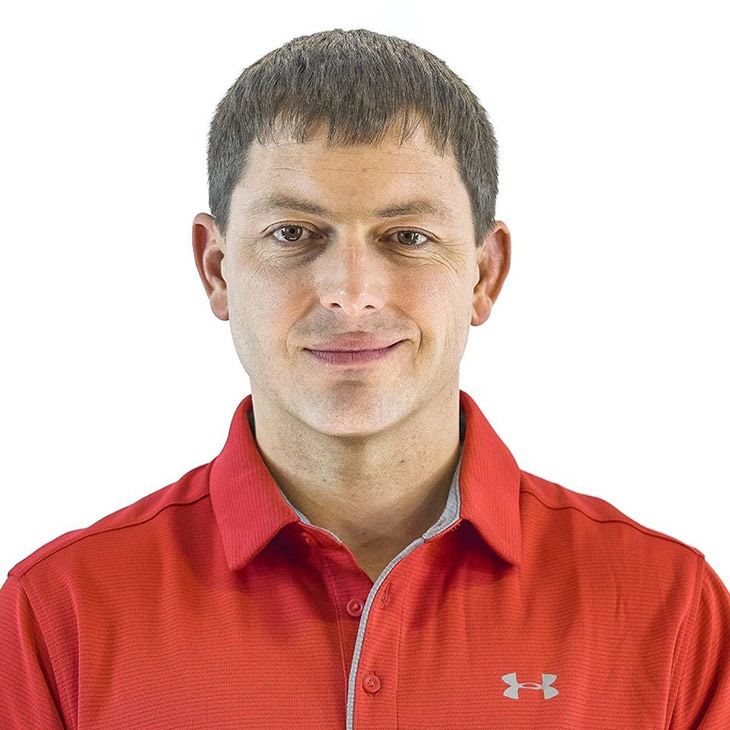 Pricing: FREE
Contract Terms: Cancel anytime.
Ricky Carruth is the first to tell you not to drop a dime on coaches and that's why Zero to Diamond is free forever. He follows through by uploading free, valuable content on his YouTube channel and yes – actual training for free on his website.
While there's much debate on the value of paid courses, at the end of the day, Ricky is offering valuable content that real estate agents can consume for free.
There's no reason not to check out his material and take what you need from it, especially since Ricky himself has been selling real estate since 2002 and was named the #1 real estate agent in the Gulf Coast.
Zero to Diamond focuses on the "Relationship Model"; scripts are designed not specifically for the close but to build long-lasting relationships with clients.
His website is jam-packed with free content, access to coaching calls, training programs, and branding strategy.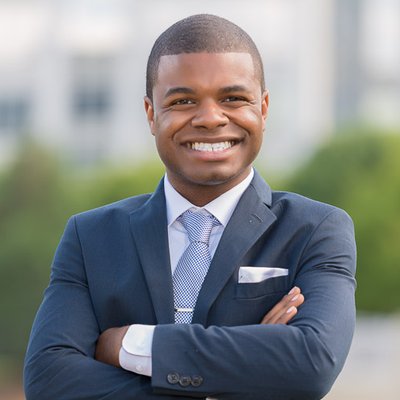 Pricing: $97/mo or $970/yr
Contract Terms: No contract.
Chastin J. Miles also built his brand using social media, particularly by releasing valuable content on YouTube including a vlog where we join Chastin and his team at the office handling the day-to-day struggles and big wins of being a real estate agent.
He is The Real Estate Entrepreneur as featured in many publications, and since starting in 2014 his career essentially exploded using modern lead generation and marketing strategies that he enjoys sharing with his audience.
Power Unit Coaching includes weekly group coaching calls, libraries of documents and training content plus on-demand video, an exclusive Facebook group, a referral partner program, lead generation materials, and more.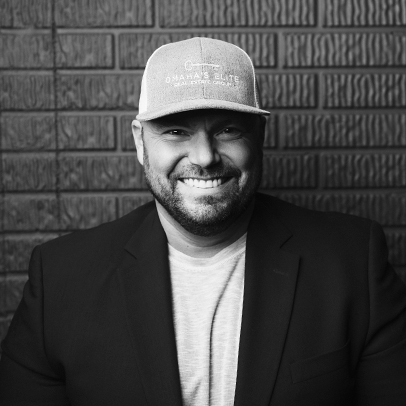 Pricing: $97/mo [Agent], $997/mo [Team]
Contract Terms: No contract.
A renowned speaker and the founder of the #1 real estate team in Omaha – #1 in unit sales worldwide, CEO of a Keller Williams market center, and host of the Team Building Podcast, Jeff Cohn has built one of the most illustrious real careers in real estate.
Jeff started his career as a real estate agent as Rookie of the Year, selling over 50 homes. He steamrolled into his next accomplishments, which included founding the Elite Real Estate Group, becoming CEO, and launching a radically different coaching platform than what has been available.
Jeff and the Elite Real Estate Systems are trying something new. The ERS Livestream sits you virtually amongst the Elite crew during their actual Monday Agent Training and Wednesday Dialogue Training.
Beyond access to past and future recordings and the interactive "classroom" learning style, Jeff offers high-level coaching for top producing team leaders, a workshop, the podcast, and lifetime access to a google drive of resources.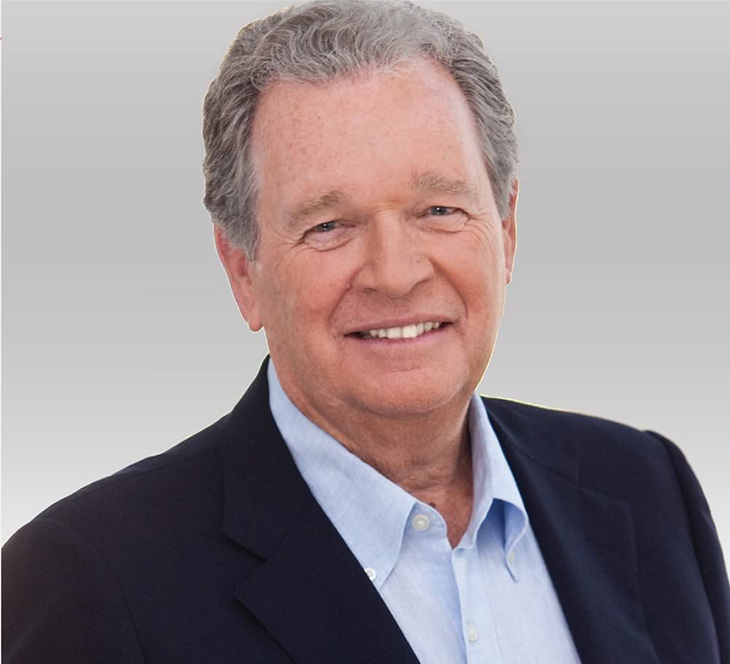 Pricing: $1,000/mo for 12 months [Premiere Coaching], $650/mo for 12 months [One on One Coaching], $250/mo for 6 months [Mornings With Mike]
Contract Terms: See website for details.
The Mike Ferry Organization's YouTube Channel
Mike Ferry (Tom Ferry's father) could easily be called the founder of the real estate coaching industry.
His incredible story began with a young Mike calling his clients personally once a week to "kick them in the butt, pat them on the back, teach them a relevant strategy, and give them an assignment."
It's been 43 years since he first started The Mike Ferry organization, now a $50,000,000 company with tens of thousands of clients, thousands of seminars all over the world, and millions of coaching calls.
Mike fundamentally understands that the industry does not attract direct marketers or salespeople into its ranks. It's the average Joe – an individual who Mike intends to take from zero knowledge of sales to a relationship expert.
The Mike Ferry Sales System was created from Mike's career experience from 18 to 73 years old and was touted as the 'most defined sales system', going through dozens of hard and soft skills a real estate salesperson will need to pull massive results.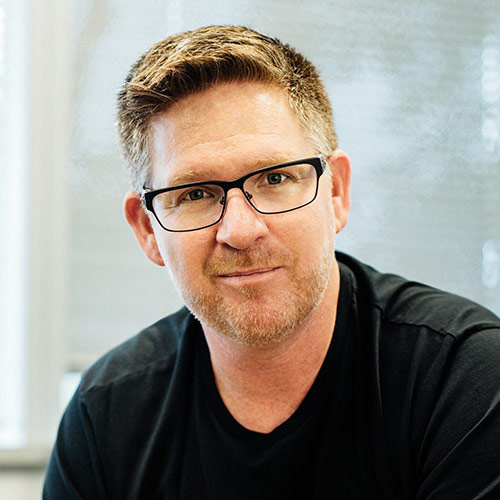 Pricing: $7,188/yr – 3 installments plans [Core+], $13,288/yr – 3 installment plans [Elite+], $32,989/yr – 3 installment plans [Team+]
Tom Ferry is the #1 ranked real estate educator and the most prolific real estate coach in the industry today. His reputation as a charismatic speaker and impassioned mentor has remained staunch for over 2 decades.
He regularly imparts massive value for free on social media and through his podcasts, and often brings in other leaders onto The Tom Ferry Show.
Tom is perhaps the biggest influencer in the business, and he's pretty much the guy that opened Pandora's social media marketing box for real estate. His first YouTube video is from 11 years ago, and he's been consistent ever since.
It's his mission to elevate the industry through educating real estate professionals, and empowering them to become the knowledge brokers in their market.
The Tom Ferry – Your Coach programs include private coaching sessions, group training calls, mastermind groups, retreats, events and more, package based on your mentorship goals.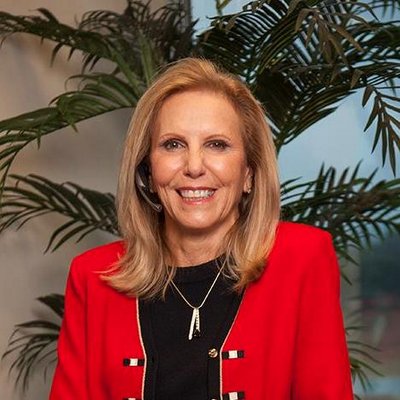 Pricing: $1,000/mo [Mastery], $99/mo [Bold, originally $799/mo], $450/mo [Breakthrough], see website for [Group] pricing
Contract Terms: Check website for details.
As the CEO of KW MAPS Coaching (Mega Achievement Productivity Systems) the creator of BOLD (Business Objective: Life by Design), winner of multiple industry awards, and appointee to the United States' Business Advisory Council, Dianna Kokoszka is one of the most important people in real estate.
Her alleged immediate company at home, which was a result of her father's sales job at the American Motivational Society, included that of the likes of Zig Ziglar and Larry Wilson. This was likely a result of her father's sales job at the American Motivational Society.
She would bring their influence with her as team leader of the Keller Williams Realty-Denver West Market Center, pioneering accountability systems and documentation.
KW MAPS Coaching offers the following programs: Mastery, Bold, Breakthrough, and Group Coaching. They cover topics such as leadership, scripts, accountability, lead generation, referral systems, and more, and offer their members a myriad of exclusive benefits including live events, seminars, and masterminds.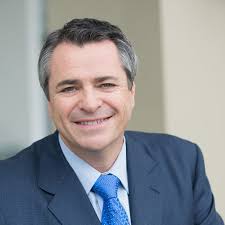 Pricing: $499/mo and $549/mo if CAD [One2One], $239/mo and $270/mo if CAD [Group]
Contract Terms: Not stated on the website.
Buffini & Company's YouTube Channel
Buffini & Company is one of the biggest real estate coaching organizations in America. Collectively, their coaches have completed almost 1 million hours of coaching calls, and Buffini himself is recognized as a master motivator and highly entertaining speaker.
Brian is a classic rags to riches story, who started at the bottom as a first-generation Irish immigrant and worked his way up as a salesperson at ERA in San Diego.
Buffini & Company teaches the Work by Referral system, generating business through building and maintaining meaningful relationships with clients and winning referrals. They are the proprietor of Referral Maker CRM, which also embodies their coaching model.
They offer 1-on-1 and group coaching programs that cover accountability, business planning, tactics, skill-building and more.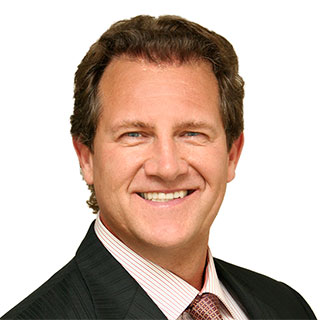 Pricing:$89 [Bootcamp Webinar], $189 [Virtual SuperConference], Free weekly webinars
Contract Terms: No contract.
Craig Proctor is a legend in the real estate arena. Not only is he recognized as one of the best coaches in America, but he was also a top agent for over 20 years.
The youngest to be named by RE/MAX as the #1 agent worldwide – twice – Craig is teaching the same system that allows him to sell over 500 homes a year and win almost every other RE/MAX award that exists.
The Reverse Prospecting system is the cornerstone of their business model. Coachees learn an automatic lead generation system where qualified prospects knock on YOUR door – not the other way around.
Craig Proctor's Ultimate Real Estate Success SuperConference is held all over the United States. The agenda covers topics on success formulas, lead generation, marketing, time management, hiring, presentations, scripts, and more.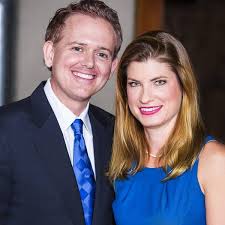 Pricing: $2,995 [Premiere Coaching – 6 months], $7,000 [Premiere Coaching Plus – 12 months], $18,900 [Premiere Coaching VIP], $27,250 [Elite Coaching]
Contract Terms: Check website for details.
Tim and Julie Harris are true veterans of the real estate industry – first as top producers selling over 100 homes in their first full year, then as experienced real estate coaches offering mentorship since 1998.
Aside from authoring bestselling books, Tim and Julie Harris have been recognized by the National Association of Realtors, where they coached real estate agents and thereafter brought their expertise to Bank of America and Wells Fargo.
They offer a spectrum of mentorship options that include either semi-private or private coaching calls with a handpicked coach or Tim or Julie Harris themselves.
Beyond that, you can expect daily group coaching calls and podcasts, a library of content, various lead generation marketing systems and more.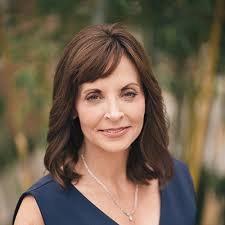 Pricing: $1,500/mo [Accelerate], $800/mo [Growth], $3000/mo to $75,000 annually [CEO Coaching]
Contract Terms: Not stated on the website.
The Co-Founder of Forward Coaching is a 30-year industry veteran named in the Century 21 Hall of Fame and ranked the #1 real estate agent in Los Angeles and Orange County – and she's now a mentor with an accumulated 80,000 coaching calls completed.
Debbie De Grote sold her first house at 18, in high school, and never looked back. She even raised a real estate family. Her husband Don De Grote is a top producing agent and their two daughters work in Escrow and Forward Coaching.
Forward Coaching's teaching model is a combination of customized training, coaching, and consulting. They provide not only the accountability but also the tools and strategies needed to perform better.
They offer both private and group coaching with a myriad of benefits including a master class, an annual retreat, a CRM, and access to their referral network. They also offer exclusive CEO coaching with Debbie or Ben themselves and a coaching program specifically for technology.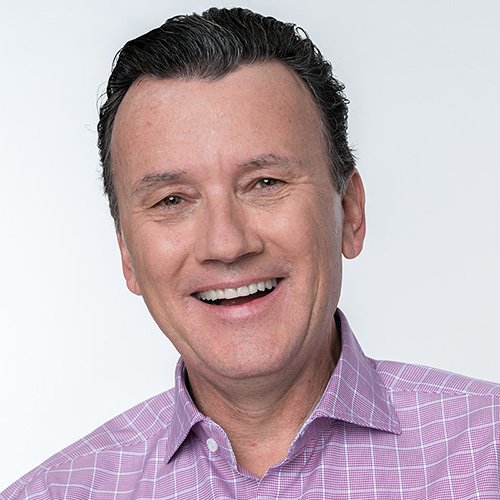 Pricing: $799/mo [Agent Coaching], $1,495/mo [Team Coaching]
Contract Terms: Check website for details.
REP Magazine named him an "Industry Icon." He has spoken to over 250,000 audience members so far, in the last 20 years, all around the world. Richard Robbins is easily one of the biggest names in the coaching world.
Richard got started in real estate at 24 – and immediately produced a 6-figure income in his first year and every year after that. He started a brokerage in 1989 during the recession, which captured a 12% market share with only 20 agents in the first 3 years.
The RRI coaching experience is tailored to the agent, from the coach assigned to you down to the business planning and implementation of systems. They offer agent coaching and team coaching and employ specific curricula for each.
You get 1-on-1 calls with your coach, live group training with Richard Robbins himself, training and resource portals, exclusive access to a private community, VIP passes to Masters Academy, a live 2-day seminar, and more.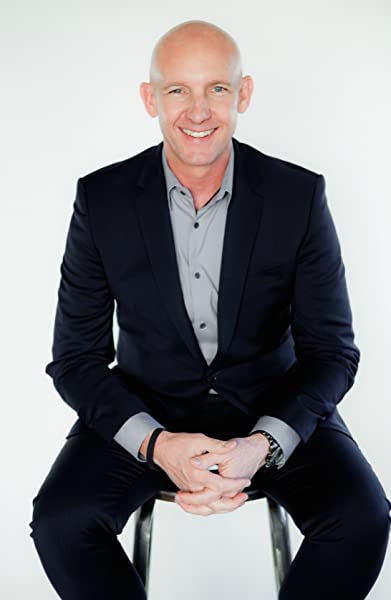 Pricing: $297/mo or $1,997/yr [Mastery Coaching]
Contract Terms: 7-Day No-Risk Satisfaction Guarantee
Kevin Ward's contributions to the field include a podcast series called YES Talk which has been running since 2018, a YouTube channel where he regularly drops useful content for real estate agents, and The Book of YES – a highly acclaimed 152-page manifesto of scripts and sales techniques.
Kevin entered the game the hard way – no mentor, no savings, and a family to feed. He persevered and was eventually named Realtor of the Year by Century 21 before becoming a Keller Williams CEO and Coach.
He later faced divorce and a personal crash. And the Kevin we see today is one that had to start over from scratch but came back even stronger.
The creed behind Yesmasters is getting the YES without the B.S. (bad sales). He teaches a no BS approach to sellers and buyers, with no gimmicks, in the way that gets the YES.
Yesmasters offers several courses and coaching programs for agents at different levels, with the most exclusive package available, Inner Circle Mastermind, by invite only. You can expect live coaching and roleplay, personal on-demand video coaching, 24/7 online training, and more.
What moves have you made to further your education up to this point? While you're deciding between these fabulous real estate coaches, take a look at the curated courses in your AgentFire success dashboard. Here, you'll build a foundation of real estate marketing knowledge and actionable tips that you can put into practice now.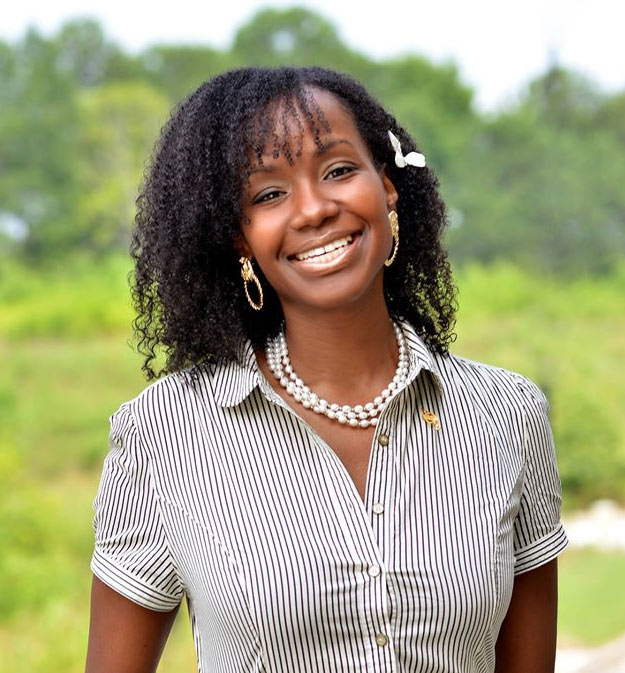 Pricing: $179/mo
Contract Terms
A highly regarded contributor to the industry's top publications and a member of the International Coach Federation, Dr. Lee's prolific career includes research in a peer-reviewed real estate journal, high profile speaking engagements, ministry, brokerage management, coaching, teaching, volunteerism, and more.
She got her doctorate degree by studying top-producing real estate agents and identifying the qualities that make them successful.
Dr. Lee has since incorporated her research into turning real estate agents into winners by "profiting from their personality" and capitalizing on today's technology.
Aside from the free content on her site, she offers subscription-based on-demand video and 1:1 strategy calls that total up to 60 minutes per month, consumed at the discretion of the student.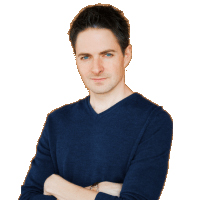 Pricing: Not listed on the website.
Coach Dan Wood is a marketing and technology expert with an affinity for advertising.
From lead generation, follow-ups, and aftersales for referral business, he combines client nurturing with automation technology to build systems that generate business even when you're not at the wheel.
He currently runs BrokerageNation, an operation of around 200 locations, and has already taught over 8,000 students through his online training programs and exclusive speaking events.
He offers a "modular" style of coaching that has no monthly commitment and can be consumed at the student's pace. Whether it's PPC marketing, lead generation, follow-up campaigns – he'll set up the systems for you himself, on-screen, and teach you how to keep the motor running.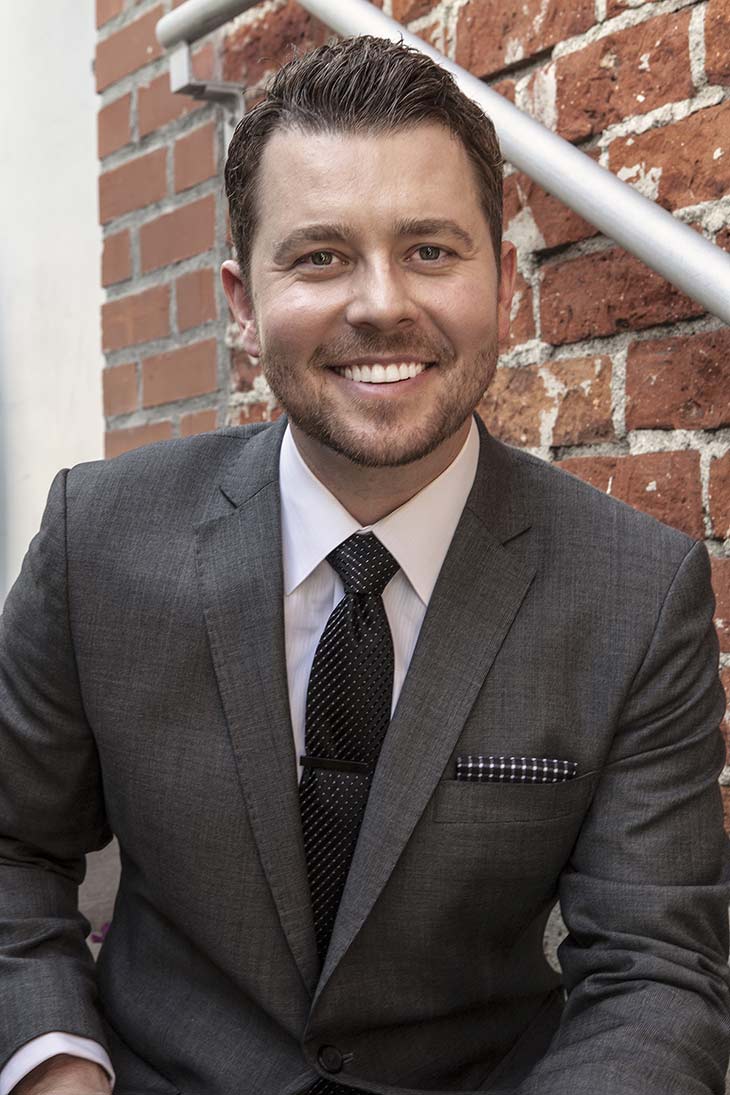 Pricing: Not stated on the website.
Contract Terms: Not stated on the website.
Travis Robertson has been working in business analysis, organizational development, and leadership for almost 20 years, and a high-performance business coach for almost 10.
He is one of the most syndicated international speakers in the industry, and is lauded in particular for his intrinsic knowledge of generational struggles in business and helping companies strategize for the new dominant generation in the workforce – Millennials, or "Gen Y."
Because of this, Travis is an expert at spotting trends and capitalizing on modern market opportunities using technology, and is in demand by the most progressive companies today.
Don't Settle Group offers 1-on-1 coaching with a growth strategist who will "function as a business strategist, coach, consultant, mentor, and motivator" depending on what you need, plus multiple growth accelerator packages for leadership, team strategy, and team growth.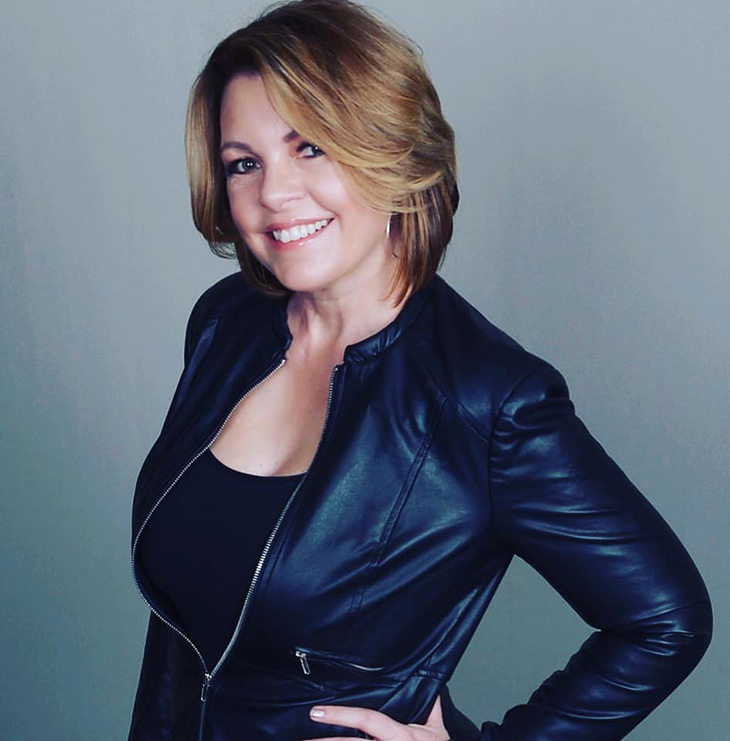 Pricing: Not stated on the website (although you can find her online course prices here)
Contract Terms: Not stated on the website.
Lori Ballen is a top-producing real estate agent and a veteran blogger.
She generates revenue through affiliate marketing while crushing it as the Lori Ballen Team leader, using the same ranking techniques to spread brand awareness and establish authority as the hyperlocal expert.
She's a serial entrepreneur that owns multiple personal businesses all built on the foundation of her digital marketing knowledge. The Lori Ballen Team holds a reputation for not only being excellent real estate agents, but also digital marketing specialists.
Ballen Academy currently has one course on lead generation called The Ballen Method to Marketing (the other one is a keto course, for those who are interested).
Lori herself offers coaching and business consulting, and regularly uploads free content on her social media sites.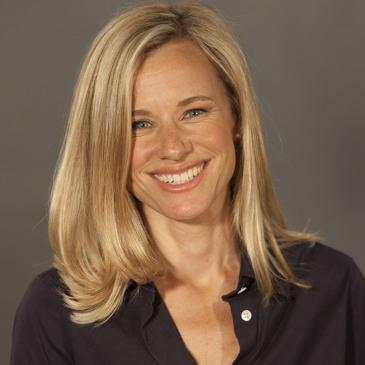 Pricing: Not stated on the website.
Contract Terms: Not stated on the website.
Liz Bentley Associates' YouTube Channel
Liz Bentley has been in the fast lane of coaching since launching her career from a psychology degree, through receiving her official training as an executive coach, and today is recognized as a thought leader in the industry.
Her keynotes have been received by the likes of Microsoft, IBM, and Sotheby's International Realty. She has been featured in numerous publications including The Washington Post and The Fast Company.
Liz is responsible for encouraging thousands of individuals to step into their power. She brings her passion for psychology to the table and models her courses based on the most current research on human behavior and high performance.
Liz Bentley Associates offers leadership training and consulting at the individual, team, and organizational level, and they have researched and generated solutions to every single barrier that costs you the bottom line.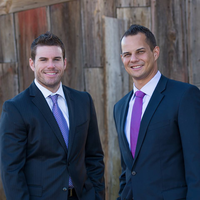 Pricing: $1,297/mo [One-on-One Coaching]
Contract Terms: 1-year commitment
Jay Kinder & Michael Reese are the founders of Kinder Reese Real Estate Advisors having grown it to nearly $10,000,000 in revenue and earning a spot in the INC 5000 list of fastest-growing privately held companies in the United States.
Jay failed out of two semesters in college before stepping into the world of real estate. In 6 years, he accomplished over one million dollars in GCI, a result that he would successfully duplicate when his old school mate, Michael Reese, quit his job to begin working with him.
It took half the time for Michael to achieve $1.4 million in GCI. From there, they began seeking mentorships in every facet of the real estate business.
From lead generation to leadership to scalability, they sought to gain enough knowledge to create repeatable systems that they can share with other agents.
Their appreciation for the depth and knowledge of the real estate business is reflected in their coaching program. Every stage of professional development – from solopreneur to leader to icon – implements one or two specific Kinder Reese systems that are designed to take you to the next.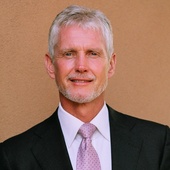 Pricing: Not stated on the website.
Refund & Cancellation Policy: 100% Money Back Guarantee (check website for conditions)
Joe Stumpf is the owner of By Referral Only, a company that has survived the ups and downs of the market with an incredible track record. For over 30 years, By Referral Only has been helping agents and lenders multiply their business. By Referral Only spans over three decades of helping 81% of the agents and lenders that engage with them multiply their business by up to 7 times.
Joe is a master communicator, and his idea is simple. The agents who are able to generate more qualified leads and nurture them consistently have the freedom to choose the clients that are a good fit. This elevates the quality of their professional life.
If that's paired with discipline and good habits, which are both parts of the coaching experience, the client gains the tools to create a fulfilling life.
By Referral Only is a full-service company in which training is part of the package. Members essentially hire BRO to create and mailing marketing materials and install lead generation and smart funnel systems.
Joe will write every email, SMS, postcard, and newsletter on your behalf.
Members go live with Joe every week and have access to resources such as a hyper-focused referral generation workshop, an accountability course, a 5-star referral center, and more, plus an official designation of CBROC (By Referral Only Consultant) to show your clients that you're referable.
Joe and By Referral Only members also operate BroVance, an advanced coaching and accountability program separate from the full-service system. Check it out here.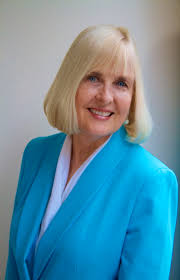 Pricing: $300 – $3,500/mo
Refund & Cancellation Policy: Not stated on the website.
Bernice Ross has been delivering real estate training, coaching, and consulting since 1997. She was the Executive Director Training of 4,000 agents at Prudential Jon Douglas Company during the time it was the top producing company per agent in the United States. She has over 30 years of real estate experience and was the Executive Director of Training over 4,000 agents at Prudential Jon Douglas Company, which was the top producing company per agent in the United States during her tenure.
Bernice started selling real estate as a summer job. She sold two properties her first month, then eight properties her second month. For 25 years, she balanced her obligations as a full-time professor of psychology and her growing real estate business.
Her psychology background is a boon to her business as a realtor and coach. She's written two best-selling real estate books, was the Director of Research for T3 Sixty and has shared her knowledge through writing over a thousand pieces for association and trade publications.
The coaching and consulting company she founded with Byron Van Arsdale created a program that has been adopted by the Alabama, California, Scottsdale, and Texas Association of REALTORS® and more.
She targets the key skills a real estate salesperson needs to master: persistence, scripts, presentations, handling objections including that for commissions. The packages vary depending on the level of service and where you are a solo agent, team, or company executive.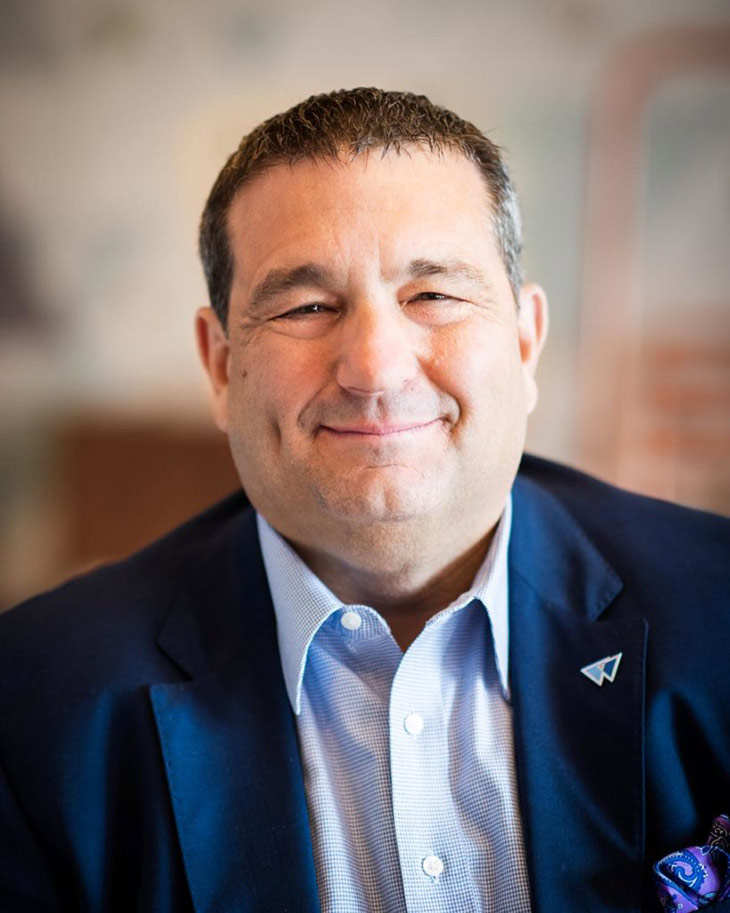 Pricing: Not stated on the website.
Contract Terms: Not stated on the website.
Verl Workman is the founder and CEO of Workman Success Systems and the owner of The Workman Team.,
The Workman Team is an extremely tech-savvy group that specializes in helping buyers that use the internet to find homes, and have been helping investors identify great deals in 2005 and beyond.
Workman Success Systems focuses on two things: relationships, and the adoption of the best technology to build and nurture those relationships using content strategy and market knowledge.
Verl's coaches are graduates who have mastered the WSS and have gone through additional training, learning how to install the Systems into their clients' business and guiding them through The Workman Way.
A WSS coach will work with a client individually to determine goals and create a plan of action using the systems and methods that suit their business, whether they are new agents, team leaders, brokers/owners, or, in limited availability, CEOs who consult with Verl personally.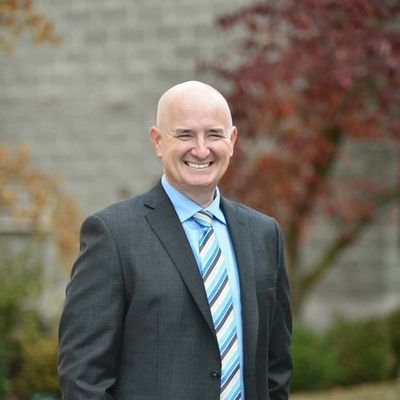 Pricing: $147/mo  [The Path Performance Coaching System]
Contract Terms: 100% money-back guarantee (see website for conditions)
eRealEstateCoach's YouTube Channel
Jim Remley is a top 1% realtor nationwide and a Real Trends 500 broker, managing one of Oregon's top real estate firms which have closed over $800M in sales per year. He's also an author, speaker, and highly sought-after expert, and is the co-founder of Luxury Home Council.
Jim entered the industry as a 19-year-old college dropout. At 24, he opened the first office of what would be one of the biggest independent real estate companies in Oregon. He opened 17 offices before he sold it, cementing his reputation as both a top realtor and capable leader.
eRealEstateCoach aims to give agents the throttle on all aspects of real estate business through The Path Performance Coaching platform. It's 16 weeks of hybrid training where the students focus on 1 of 4 key steps of business each quarter.
This program consists of masterclass videos, each paired with instant action downloadable materials all available on-cloud. The library is augmented with live coaching every Monday, Wednesday, and Friday with either Jim himself, an industry specialist, or top producers from other teams.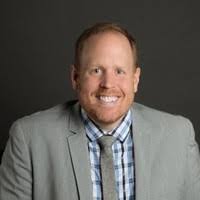 Pricing: Not stated on the website.
Contract Terms: Not stated on the website.
Erik Hatch is the leader of Real Trends' #1 team in North Dakota, honored as #918 on the INC 5000, #49 in the country, and best small business in 2019, and a recipient of the Best Agent award for 4 straight years.
He's also raised close to a million dollars for homeless shelters since 2006 and is a highly regarded speaker on topics like motivation, faith, empowerment, personal growth, values, and more.
Erik has a long history of service in the ministry, building businesses and service organizations, hosting outreaches, charities, and events, developing his talent for nurturing people.
22% of his realty's profits is donated through Sell a Home, Save a Child (SAHSAC) to provide resources to poor and vulnerable children throughout the world.
Erik specializes in the generosity game. His group's ethos is "redefining how people treat people" and teaches leaders how to nurture their people and build a culture of kindness and accountability based on his own success as an agent and entrepreneur.
Erik shares the coaching stage with Robby T, a conversion master who built the top ISA department in the country that set over 4,000 appointments in the last four years.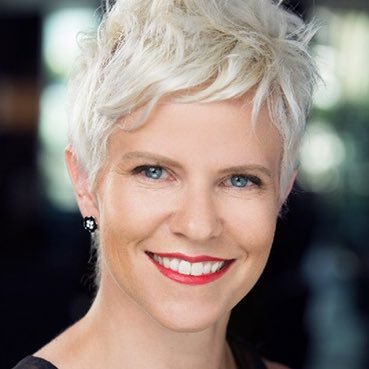 Pricing: Not stated on the website.
Contract Terms: Not stated on the website.
Julie Youngblood was running one of the most successful teams in Southern Nevada by 20 years old, one year after starting her career in the industry. Her team was ranked by The Wall Street Journal as #48 in the country for production and was closing 350-400 transactions a year.
Julie entered the industry when she was just 19 years old. Today, she and her husband run a full-service real estate team in Nevada. She was recently included in two editions of Who's Who 40 Under 40 and served in multiple local and state associations.
Julie is an exceptional agent who aims to pass down what she knows. She teaches her personal material for everything from FSBOs, SOIs, setting the table for Buy Consultations, even "Leave a Message" scripts, along with objection handlers, planners, challenges, and more.
There's a library of free material on her website which she personally roleplays with her students on a regular basis.
She competes in every aspect of life, and her coaching and consulting business has just onboarded two more accountability coaches and continues to grow.
While you're on Youtube, check out our channel for tips on how to take advantage of the tools that are available to you on your AgentFire website. We touch on how to use downloadable guides on your website, catch leads with your CTAs and more.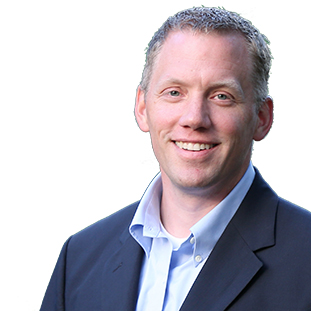 Pricing: $297/mo [Business Foundations]
Contract Terms: Case-to-case basis.
Real Estate B-School's YouTube Channel
Lars Hedenborg was a Hall of Fame awardee, Platinum Agent status broker-owner of one of the most progressive RE/MAX franchises in Charlotte. He's also the author of Scale or Die!, a best-selling guide to building a business that grants true work-life balance.
Lars left his corporate job to become a real estate agent just as his son was born. His personal struggle to balance his job and his personal obligations are the foundation of his teachings.
He successfully went from 58 homes in 2009 working 7 days a week, to 248 homes in 2012 working only one day a week and personally selling just one home that year.
Real Estate B-School teaches agents how to organize, structure, and scale their business using a sustainable system so they can make more money, enjoy more time off, and experience less stress. The coaching programs offered are based on your current annual GCI.
No matter where your business is, they have something to teach you – like how to sell more homes without micromanaging, how to recruit star talent and increase team productivity, and how to install a fully leveraged business operating system that allows you to shift from real estate team leader to true business owner and CEO.
Depending on where your business is, you learn how to sell more homes without micromanaging, how to recruit star talent and increase team productivity, and how to install a fully leveraged business operating system and shift from real estate team leader to true business owner and CEO.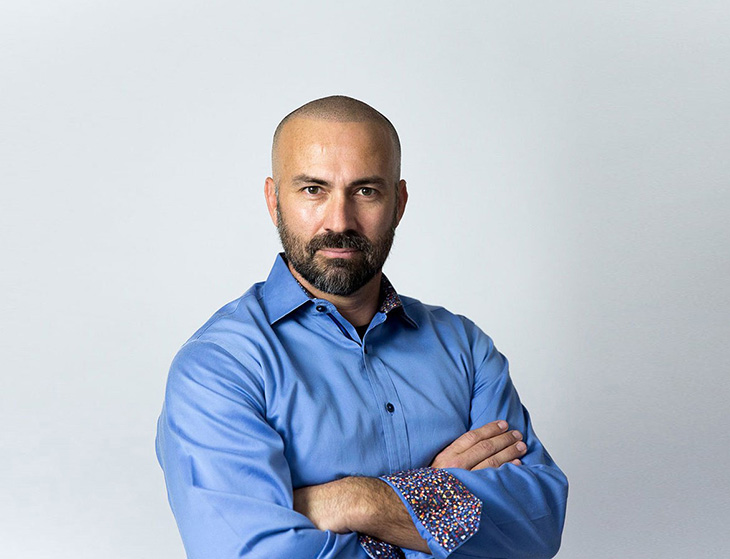 Pricing: Not stated on the website.
Contract Terms: Not stated on the website.
Mike Grbic is a Billion Dollar Agent recognized by RealTrends and the WSJ as the leader of the #1 real estate team in Kansas City, #9 in the US for many years.
Mike is a US Army veteran and was set to be an Airforce pilot before a shoulder injury found him going into the real estate industry. He did become a private pilot and later an Ironman triathlete, but he also found massive success in the business.
He built (and eventually sold) a team that would sell 1,000 homes per year, earning 5 million dollars in commission, and was recognized as one of the INC 5000's fastest-growing companies.
Today, he's assembled a massive real estate portfolio and built a management company that enables him to acquire, rehabilitate, and eventually sell/rent over 300 properties. Beyond that, he pours his entire focus into helping good agents achieve the same success that he enjoyed.
Mike's Platinum Coaching is a one on one mentorship experience with Mike himself on how to build and manage your real estate business by visualizing it in its true form – which really consists of 3 separate businesses: Attracting Customers, Converting Sales, and Delivering an Experience.
The invitation for coaching is extended only to successful real estate team leaders who sell over 75 homes a year, that are coachable and disciplined, and know that they're capable of more.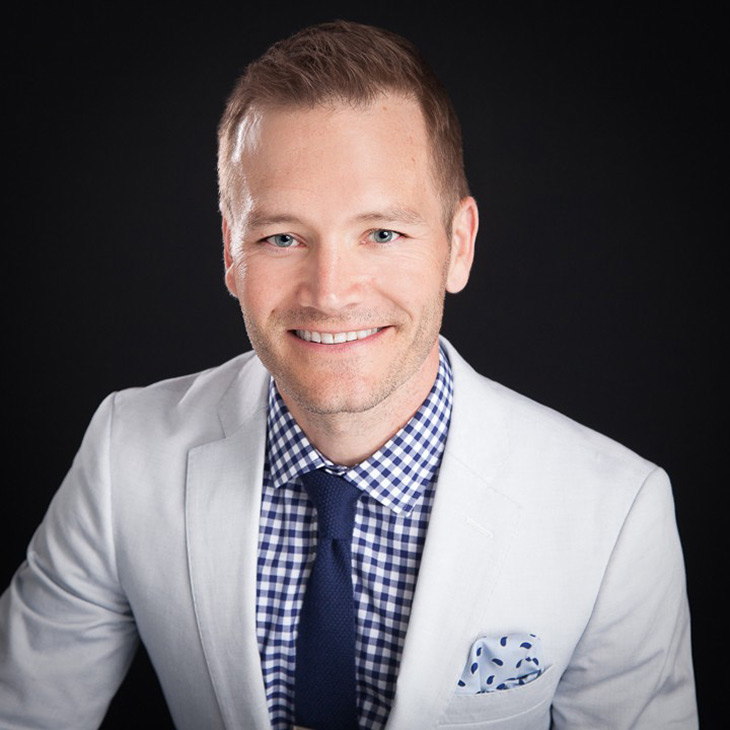 Pricing: Not stated on the website.
Contract Terms: Not stated on the website.
Jasen Edwards is both a real estate trainer and a life coach. He was granted the rank of Master Trainer by Floyd Wickman himself, who in turn was mentored by the legendary Zig Ziglar.
Jasen's first year in the industry yielded a measly $6,000 in income. After his mentorship under Floyd Wickman, he earned $60,000 in just 90 days.
So began Jasen's journey, which took him to Keller Williams as a MAPS BOLD Coach, then to becoming president of a brokerage, and eventually towards building an entire training platform for the largest independent brokerage in Texas.
Jasen focuses on turning you into the best salesperson you can be. The Good Selling Formula centers around getting clients to the close without high-pressure techniques. And while selling is the bread, Jasen's vision for his clients is holistic.
By becoming a great salesperson, you get to control your income, which affects your activities, your state-of-mind, and so what becomes possible for you. Jasen currently offers limited private coaching that begins with an assessment on his website.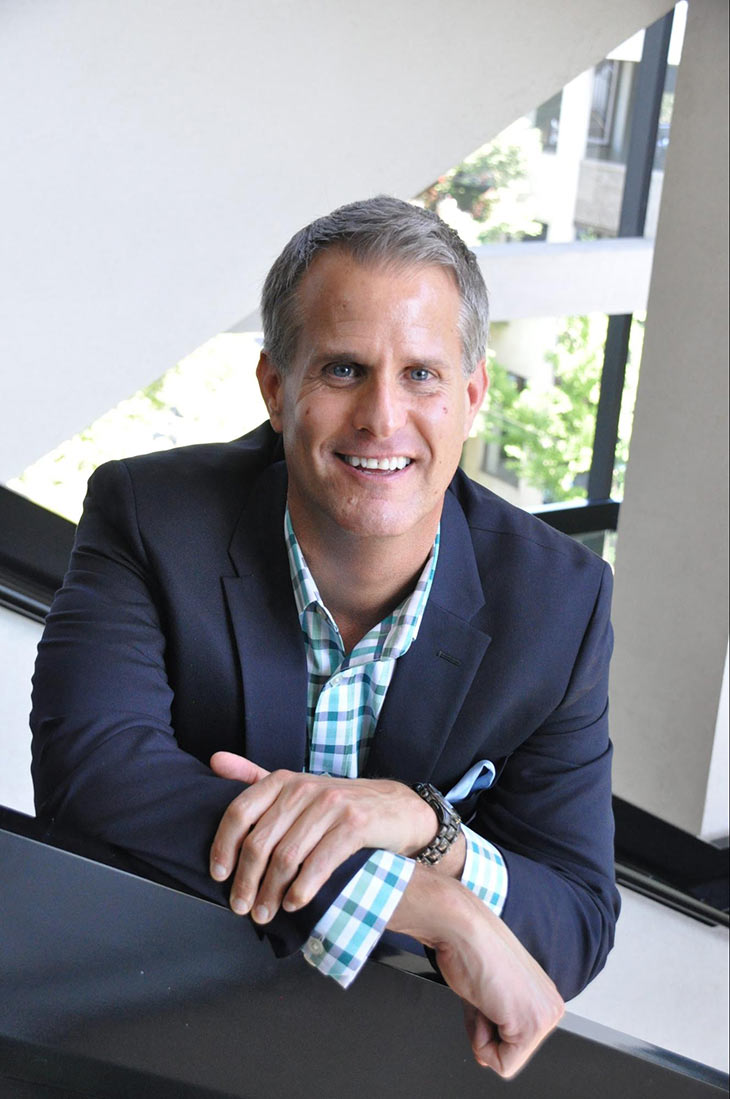 Pricing: Not stated on the website.
Contract Terms: Not stated on the website.
Icenhower Coaching's YouTube Channel
Brian Icenhower is an internationally recognized real estate trainer, speaker, author, and coach. He's an owner of many of the top-producing real estate companies in the United States and was responsible for the rapid growth of Keller Williams Realty Tulare and Counties.
Brian's early career saw him as a top producer in the 1990s. He began opening multiple real estate offices in California and the Midwest, where he personally implemented the systems for training, recruiting, and productivity.
As a result, the offices became recognized as top-performing and fastest-growing companies in North America. Throughout his career, he opened real estate licensing schools, escrow companies, property management companies, among others.
ICC offers a personalized coaching experience that starts with the coach assigned to the client. Beyond Icenhower systems, clients get access to a diverse set of advanced tools that maximize today's technology.
This includes a coaching platform for all purposes of communication, tracking, monitoring, and more, proprietary tools for recruiting and hiring, access to the ICC Learning Center and Training Library, admissions to events, and more.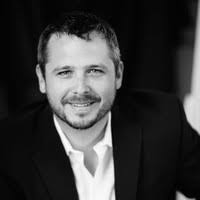 Pricing: Not stated on the website.
Contract Terms: Not stated on the website.
Dale Archdekin is the founder of Smart Inside Sales and the former Director of Marketing and Lead Generation for one of Keller Williams' top mega teams.
Dale was a top producing agent, and before leaving Keller Williams to focus on his coaching company, he had essentially doubled their team's sales to $200 million over a span of 3 years.
Smart Inside Sales focuses on maximizing conversion by providing top-tier training to ISAs and refining the top-of-funnel system so that you never worry about leads again. Their teachings focus on conversational sales rather than hard closing scripts.
Their coaching program offers 1-on-1 coaching calls, live roleplay, access to roleplay and call review libraries and more, conversion training, scripts, and an exclusive Facebook group for ISAs and solo agents, small teams and elite teams, and more.
Ready a be a top-producing real estate agent in your hyperlocal area? Start with a stellar website that accurately represents your skills and expertise. Our AgentFire web designers will show you how you can completely revamp your real estate marketing efforts with a simple website update. Ready to upgrade?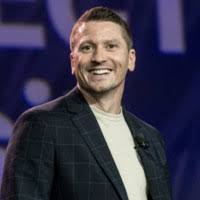 Pricing: $59 entry level access, $499/mo or $5,500/yr [Gold], $999/mo or $11,000/yr [Platinum], $759/mo or $8,250/yr [Team Leader]
Today With Jared James Podcast
By 28 years old, Jared James had been recognized as REALTOR Magazine's Web Choice Award winner. He was also named one of REALTOR Magazine's 30 Under 30, his very first book was an instant hit, and he's an in-demand motivational speaker and real estate coach.
Jared was a hall of fame agent who only began speaking at the request of his peers and higher-ups. It wasn't long before he was delivering keynote speeches to the likes of the NAR, Century 21, Coldwell Banker, Berkshire Hathaway, and RE/MAX International.
Jared is the "Why Guy." He takes accountability a step further by exploring what incentivizes his clients and teaches them how to get out of their own way. He creates blueprints with predictable outcomes that leverage an agents' personal strengths, using the tactics that work in today's market.
Jared James Enterprises offers 3 different 1-on-1 coaching packages with a 12-month commitment and a beefy entry-level package with zero commitment that's supposed to help you produce enough to afford 1-on-1 coaching.
Expect private calls with a chosen coach, weekly live broadcasts with Jared himself and other coaching students, and access to the dashboard – where every broadcast is recorded and available for viewing during the week that it was held, along with other valuable resources.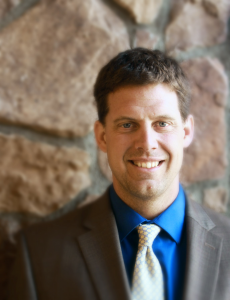 Pricing: $300/30 minutes
Contract Terms: Open to discussion.
Mark Ferguson is the managing broker-owner of Blue Steel Real Estate and a serial real estate investor, house flipper, and bestselling author who has been featured on MSN, Yahoo, Time, Washington Post, Zillow, Forbes, and more.
After a 5-year dry spell at the beginning of his career as an agent, Mark had his breakthrough and was selling 200 houses a year. Today he owns 16 rentals and flips 10-15 homes a year.
He began InvestFourMore, which today is one of the biggest blogs in the industry with over 100,000 readers – this was the launchpad he needed to start his now highly successful podcast and write 6 real estate books.
Mark is an active agent and investor, so the only coaching he offers resembles that of a consultation paid by the hour. You're invited to send an email in advance so as not to waste time – on top of that, he has multiple courses available on his site.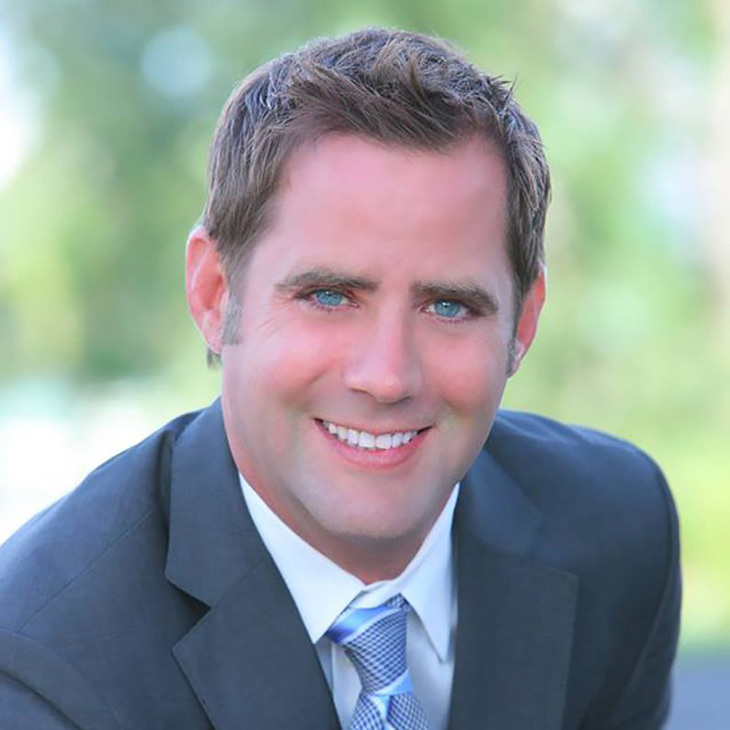 Pricing: $995 for 42 weekly sessions [One on One Coaching], $99 [Triage Coaching]
Contract Terms: Not stated on the website.
Craig Reger is the founder and president of Portland's The Reger Group, one of the country's top teams having closed up to 5,000 homes to date. He was the Area Director for Keller Williams Realty International, responsible for launching new franchises, as well as providing support, coaching, and leadership for franchising owners.
He's also the former owner of 5 Keller Williams franchises called "The Reger Network", a powerhouse group with over 900 agents, accumulating a volume of 2 billion dollars and 6,000 homes in 2018 alone.
As the "90 Listings in 90 Days" guy, Craig drills down on listing-based activities and getting as many names in the database as possible, and turning them into an evergreen source of leads through nurturing referrals.
Reger Coaching and Consulting offers one on one coaching with up to 42 private phone sessions with an assigned coach who will first study you and your business to provide personalized guidance based on your needs and goals.
They also offer Triage Coaching – a real estate agent's personal 911 hotline where you get a one-off call when you need emergency (coaching) services!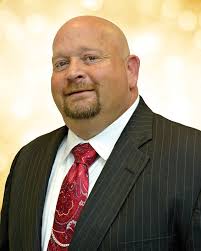 Pricing: $149/mo for 6 months [Group Coaching], the rest are not stated on the website.
Contract Terms: Not stated on the website.
Bubba Mills was THE consultant on call during the REO collapse. Trusted by many industry leaders, he's the author of The Scotsman Guide, as well as an official member and contributing writer for Forbes Coaches Council and Forbes Real Estate Council.
Bubba's clients have been featured in the Inc. 5000, Real Trends Top 1,000, and recognized with franchise, state, and local awards.
A pillar of the real estate industry, Bubba's passion lies in protecting his clients from recessions by building their own pillars of business upon sustainability, value, and systems.
He was awarded four times as one of the most connected individuals of the industry by the National Mortgage Professional Magazine – Bubba is all about building and nurturing relationships as one of the major foundations of a successful real estate business.
Corcoran Coaching & Consulting offers multiple packages for agents in different stages of their careers.
From filling the pipeline and managing your time as a business owner, to refining business-building practices like lead management, follow up, and prospecting through role-plays and webinars, to becoming your team's rainmaker through the realization of personal goals.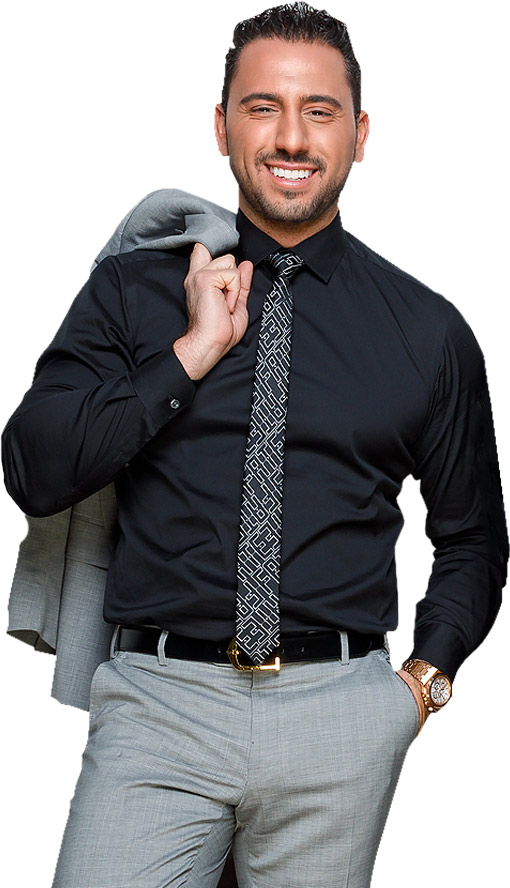 Pricing: Not stated on the website.
Contract Terms: Not stated on the website.
The Million Dollar Man is now taking agents under his wing and behind the curtain of his 3 billion dollar business. He is the go-to expert in the Beverly Hills luxury market and can tell you anything you need to know to fall in love with the city.
As a top 1% agent in Los Angeles, Josh consistently hits over 500 million in sales each year and handles some of the most expensive properties on the west coast.
Aside from starring in Bravo's Million Dollar Listing, when Josh isn't selling, he's handling his own real estate investments and house flipping, essentially building his fortune and securing his business.
You can avail of a 2-hour coaching session with Josh Altman and learn what it takes to break into the luxury market. His only concern is getting agents to the top 1% by teaching his expertise in sales, prospecting, and marketing, as well as building and structuring the business.
The package includes an exclusive bus tour with Josh himself, where you visit 3 of his Beverly Hills listings, annotated by narrations of his experiences. At sundown, you get an intimate Q&A dining experience where you can ask Josh your burning questions over champagne at an exclusive restaurant.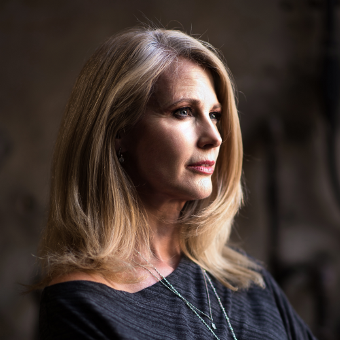 Pricing: Not stated on the website.
Contract Terms: Not stated on the website.
Anita Hodges has been a professional coach for 10 years. She's a John Maxwell Certified Professional Coach and Public Speaker, and served as a Master Coach for Keller Williams for most of her career, as well as being a member of and writer for the Forbes Coaches Council.
Anita coaches not only real estate professionals, but has also been hired by entrepreneurs and small business owners to generate gains in performance – she's particularly involved with women leaders and entrepreneurs.
She lends counsel in business, life, and even spirituality. She's also a certified behavioral consultant, and so her scope of training covers overcoming personal psychological barriers.
As the consultant for many top-performing agents even beyond Keller Williams, she's versed in the training of sales, productivity and time management, and even company culture.
Impact Coaching offers a one on one personalized growth accelerator with Anita herself, crew coaching for teams, as well as 5-week seminars that cover all aspects of business.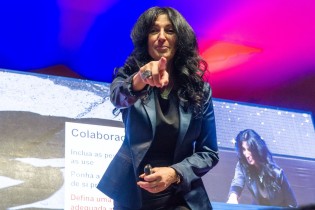 Pricing: Starts at $495
Contract Terms: Not stated on the website.
For 25 years, Wayne and Virginia Munden dominated Oakville, Ontario as the town's hyperlocal experts and #1 real estate team with Royal Lepage Realty.
Deciding to split responsibilities and serve the local industry better, Wayne remained as the top negotiator and leader of the team, while Virginia brought her knowledge and experience to agents who needed help.
As a veteran agent, Virginia believes strongly in the traditional ways of building businesses and treating it as the logical foundation for digital technology strategies. After spending over $100,000 in marketing, the first lesson she teaches is to stop wasting time on things that don't work.
Her focus is Consumer Advocacy and gaining the ability to connect, create, convert and close with confidence to enhance the lives of others.
Virginia aims to train "relevant, competent, and authentic" agents through one on one coaching and through various courses, training, and seminars for those interested in online learning.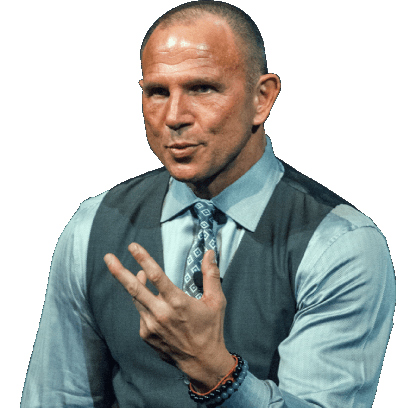 Pricing: $599 per call, paid weekly
Contract Terms: Not stated on the website.
Jon Cheplak spent 30 years in the business of building businesses. Before he was a highly sought-after consultant and speaker, he was a branch manager and a general manager – in his words, an "Operator" in the trenches, at one point increasing the company's closed units by up to 48% in a rising market.
Lending counsel to team leaders, company presidents, and CEOs, Jon's growth strategy focuses on the acquisition of great people, whereby supporting them and investing in their success, your own business flourishes.
He's the ultimate recruiter and the CEO and creator of a CRM specifically for "closing" talented individuals through the same journey that a lead would take – from prospecting, nurturing, following up, and eventually hiring top-class individuals on a consistent basis.
Jon offers a tailored coaching call package consisting of 30-minute sessions, once a week over the span of 12 weeks, with a personal email and text access to Jon himself.
Still not sure if you're ready for a real estate coach? Get a handle on the basics before you jump right in. Your AgentFire website has several tools to get you acquainted with the various facets of being a remarkable real estate agent: marketing, CRM, capturing leads ,and more. Learn all about it here and then try a free demo!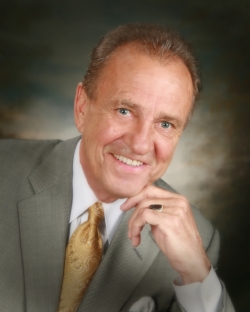 Pricing: $165/mo
Contract Terms: 6-month commitment
Synonymous with the legendary Sweathogs program, Floyd is known as NAR and Realtor Magazine's top 25 most influential people in real estate, the author of seven top-selling books, a platinum awardee for audio sales, and a member of the National Speakers Association Hall of Fame.
Floyd will be the first to tell you that he's living proof that anyone can be taught to succeed in this business. After dropping out of school and a brief stint in the military, his debut year in the industry yielded a measly 3 closings.
After finding his mentor at another brokerage, that number turned to 86. He eventually formed a team that averaged a listing a day, 23 closings a month for 4 straight years. He reared that team himself, turning sales meetings into mini-seminars and what would be the foundation of his coaching career.
The R in R Squared Coaching stands for Responsibility… Squared. They coach in teams of 8 to fill the gap of peer accountability and masterminding in what is the most affordable traditional coaching program on this list.
The program offers a one-hour weekly call with your coach, 24/7 access to all R Squared Coaches, two workshops per semester, The HUB – an exclusive resource of webinar recordings and PowerPoint slides, and more.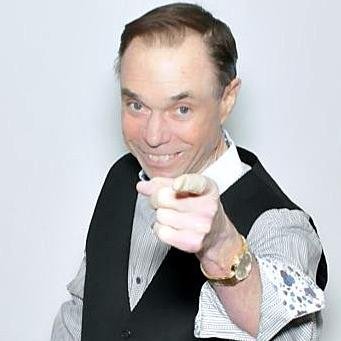 Pricing: Not stated on the website.
Contract Terms: Not stated on the website.
"Greg Hague is the Muhammad Ali of real estate." – Muhammad Ali
Greg is the #1 ranked agent and luxury agent in Arizona and the founder and CEO of the #1 luxury home brokerage firm in the state. His strategies have been featured in 300+ major publications including The Wall Street Journal, U.S. News & World Report, Forbes, and Fox TV, receiving glowing recommendations from experts and VIPs.
That strategy is the 72-hour, 22-step home sale formula. It's a system that builds buyer anticipation, excitement, and demand, creating a reaction that resembles an auction. The home gets sold within 72 hours, avoiding needless price deprecation and increasing client satisfaction.
This system allowed him and just his two assistants to build 121 offices, manned by 4000 agents. Greg's whole ethos is making people excited to talk to you about real estate on either side of the transaction.
Real Estate Mavericks equips its students with a ready to go "business in a box", a franchise-like solution, and fill-in-the-blanks marketing materials, along with a distribution strategy that ensures a 20% market share after just 90 days.
That means for every 5 people who want to sell in your neighborhood, you will at LEAST get one of them, every single time.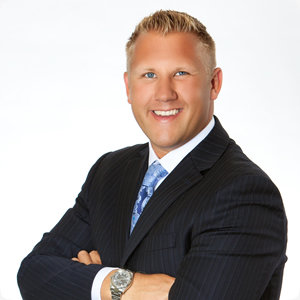 Pricing: $1,500/mo [Elite Coaching], $1,000/mo [1-1 Coaching], $375/mo [Prospecting Boot Camp], $499/mo [Listing Mastery], $1,000/mo [1-1 Operations Coaching], $499/mo [Business Mastery], $499/mo [Operations Group Coaching], $99/mo [SLS – Skills, Leads, Systems]
Contract Terms: Not stated on the website.
Jeff Glover is a highly sought after trainer and keynote speaker – he's also the founder and current acting leader of the #1 real estate team in Michigan, ranked #22 in the entire US, and a top producer with an average of 150 closings per year by himself.
Born and raised in the city that he serves and at just 19 years old, Jeff ended his first year with 30 closings and was invited by Coldwell Banker to manage one of their offices. He eventually became the Director of Training and Recruiting of a 17-office firm manned by 600 agents.
Today, he's a "housesold name" in the whole of Detroit and his award winning team operates under his leadership at Keller Williams.
Jeff is the personification of a high performance agent. He's had the same morning routine for 10 years. He champions the fundamentals of sales, prospecting, and presenting that brought him his initial success and focuses on establishing consistency and accountability in these pillars of business.
Glover U offers a slew of one on one and group coaching options for leaders, rainmakers, and entrepreneurs, focusing on the 0-100 best practices on mastering listings, operations, business development, prospecting, lead generation and more, with access to exclusive events and tools such as Jeff's number analyzer, business planners, tomes of Jeff-approved scripts, and more.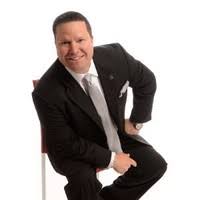 Michael J Maher – ReferCo
Pricing: $99 [#30Mornings], $497/mo or $4,997/yr [Catalyst]
Contract Terms: 12 months for Catalyst
"If you give him an ounce of interest, he'll give you a ton of love."
Michael J Maher is the founder of the Generosity Generation. With credentials like that, it's no wonder that he's North America's most referred real estate professional.
Michael is the bestselling author of The 7 Levels of Communication, a book so well received that it became the catalyst for his coaching career. He was asked to speak at the Keller Williams MegaCamp, STAR POWER, RE/MAX, among others, and was featured in NBC, CBS, Fox, Wells Fargo Video, and more.
The 7L is a pyramid where you move through levels of communication, from information to influence. It teaches you to master the database, create communication plans and ultimately get referrals.
The entire strategy centers around the value of generosity that builds "an army of ambassadors and raving fans."
ReferCo offers coaching beyond traditional real estate training. Aside from the 7L program, there are one on one accelerator programs as well as group coaching on business development and productivity, accompanied by downloadable materials, communication plans, action guides, and more.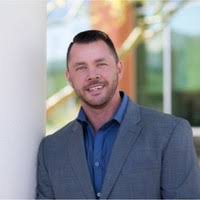 Pricing: $124.99
Contract Terms: No contract but requires a 30-day notice of cancellation.
Jon Storey's goal with every agent he coaches is to turn them into the ultimate "Modern Marketer."
After 14 years in the Title industry working alongside real estate agents, Jon developed an in-depth training center which is essentially a massive knowledge bank that takes users step by step through the entire process of achieving real estate success.
It starts with their specialty, lead generation and marketing via video sales funnels, building brand value on social media, generating qualified leads, and marketing your past, present, and future clients.
There are resources on hosting open houses, listing presentations, and more, scoping into mindset, productivity, and efficiency as a professional and business owner. The exclusive Facebook group offers peer collaboration, additional content, and more downloadable materials.
The training center also gives you access to native tools that help you stay accountable, track progress, schedule your calendar and take notes all within the platform.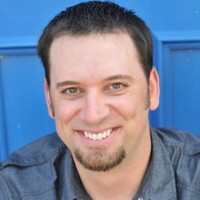 Pricing: Not listed on the website.
Contract Terms: Not listed on the website.
The Locker Room's YouTube Channel
Jake Dixon is the head coach and simultaneously the biggest cheerleader of The Locker Room Nation. For every 10 new agents, only 2 stay in the business – what about the other 8?
TLR is a community of coaches and agents who collaborate to bring the infamous statistic way down by filling the knowledge gap and taking rookie and underperforming agents under their wings.
After an elbow injury ended Jake's career as a pro baseball player, he entered the real estate industry as an Internet Sales Consultant handling inbound leads and assisting clients with finding a home and a community.
Jake returned to the game at the helm of Player's Edge, a baseball and softball training facility, and had his first taste of entrepreneurship and coaching.
Soon after, he became the team leader and CEO at Keller Williams Realty Greater Quad Cities, eventually becoming a KW productivity coach before starting construction on The Locker Room.
The Locker Room system runs on C.O.R.E. (Center of Real Estate), a virtual training center where students have access to their coaches and downloadable materials from the TLR Agent Toolkit, where they can log and track their numbers, view their 'goal meter' and more.
TLR covers everything about running a real estate business and building a solid foundation, also covering personal growth, goal setting, and time management.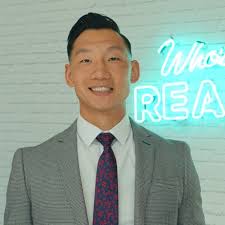 Pricing: Not listed on the website.
Contract Terms: Not listed on the website.
Felix Hung is a US Army Veteran and top producing realtor who personally closed 50 deals a year and generated over $500 million in referral business since 2015. Even before then, his performance consistently placed him at the top of agent rankings.
Felix is an expert at building real rapport in a digital environment and generating organic leads through social media. His Facebook Live has over half a million minutes of view time.
Today, Felix is focused on passing down his knowledge through his coaching business and as the corporate trainer for a new eXp Office in Pasadena, using his own course material to train his agents.
He shares his social media secrets, leading agents to find their "attraction power" and transform from salesperson to consultant, leading to a brand that attracts clients without having to sell them.
This is the crux of Felix's specialty. But as an experienced entrepreneur and leader, and has managed over 400 people during the course of his career, his coaching covers every part of being a high-performing real estate business owner in today's market.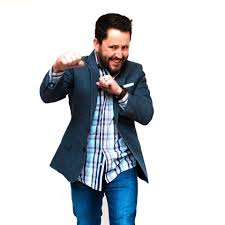 Pricing: $297/mo or $1,782/6 months or $3,564/yr [FUEL Group Coaching]
Contract Terms: Depends on the package. See checkout form for details. Wayne's YouTube Channel
Wayne Salmans was a top 1% realtor, named one of 30 Under 30 by Realtor Magazine, and the creator of the Salmans Group, a top-performing team that has closed over $30,000,000. Today, he mans the helm of Hero Nation having changed the lives of over 5,000 real estate agents.
Wayne's mission was born out of an implosion within his personal life – a result of having zero balance and lacking the knowledge and skills to actually change that fact while still hitting the numbers.
As a highly successful realtor placed in many leadership roles, and as a survivor of a personal breakdown, Wayne's whole M.O. is about empowering people to "become their own hero" through achieving success professionally but also in their personal life.
Hero Nation offers three tiers of coaching programs – FUEL group coaching for those establishing the foundation of their business, one on one Inner Circle coaching to transform your business and create breakthroughs, as well as team coaching.
Each tier includes its own set of benefits such as access to other products and materials like Wayne's books, discounted tickets for live events, and access to a community of realtors, lenders, and other business owners from all over the country.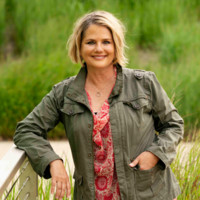 Pricing: Price Upon Request [One-on-One Coaching], $99/mo [Group Coaching for Brokers & Agents]
Contract Terms: Not stated on the website.
Propel RE Coaching's Facebook Videos
Shanan Steere has been in professional sales for 31 years. She has sold over 800 homes, led the top office in the Kansas City area under Keller Williams Realty, and is the owner of Shanan Group, a small team that sold 110 homes in 2019.
She's also a Certified John Maxwell Coach and Trainer, has taught over 3,400 realtors across North America in sales, and was a BOLD Coach and MAPS Coach under the mentorship of Dianna Kokoszka.
Hers is one of the programs that are taking the COVID pandemic head-on. Through the three pillars of business – production, profitability, and time – Propel RE Coaching teaches the tactics that got them over $20,000,000 closed and pending to date in 2020.
Propel RE Coaching offers group coaching for brokers and agents, as well as one and one coaching and consulting where they will design a plan just for you. Their programs are heavy on structure and accountability and following that plan to a T to accomplish the goals you set.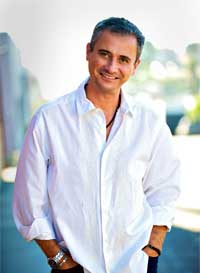 Pricing: $197/mo [The Path – 50 Listings in 50 Weeks]
Contract Terms: 30-Day 100% Money Back Guarantee, Cancel anytime
The Legendary Coach Borino started his career with just about the worst odds against him. Growing up in Czechoslovakia, he eventually got into trouble with the government and was blacklisted and couldn't find work, forcing him to defect.
Broke, with no connections and no skills, he spent the first few months with his license sleeping in a car with all of his belongings along the streets of California.
After discovering the expireds niche gave him the momentum he needed, within the first 10 months he had bought his first Mercedes and his own condo.
He was eventually able to replicate his success with other agents, and without any prior inclination, he began his coaching career.
Coach Borino's ongoing coaching program, The Path, aims to help agents accomplish 50 listings in 50 days (and beyond), through a rigid learning structure and live video conference calls every other week.
The Path takes its students through different chapters of real estate mastery – from financial discipline to communication, to lead generation – and installs Borino systems that he has personally used to create and replicate his success.
In Conclusion…
Remember guys – don't skip your due diligence! It's not only a waste of time and money but also a waste of OPPORTUNITY.
Hiring the RIGHT real estate coach can completely transform your real estate business.
We hope we did our part in helping you with this important decision. We continue to do our best to provide you with valuable, actionable, and relevant information to help you achieve real estate success as we recover from one of the biggest challenges that we've faced together as a society.
If you want to dominate your hyperlocal real estate market, check out AgentFire's Spark Sites, #1 rated for several years in a row.
And if you want more in-depth articles, tactics, strategies, and advice – subscribe to our newsletter, The Spark, and make your first cup of coffee of the day a potent one!
Check out this article next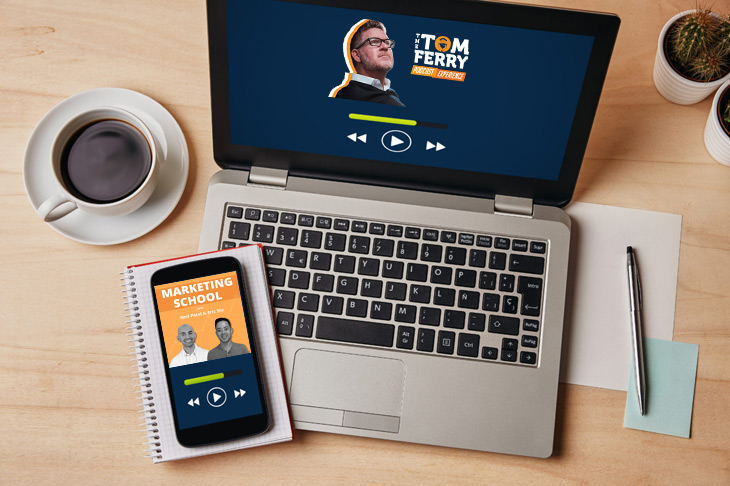 20 Real Estate Podcasts You Need To Start Listening To
They say that smart people learn from their mistakes, but wise people learn from others' mistakes. Listening to podcasts is one of the best and most…