Are you managing your contact management workflows using Top Producer CRM? Have you been looking forward to getting your Lead Forms, or AF Home Values leads routed automatically? The wait is over! Our Lead Manager now supports lead routing through REVCTA, Lead Pages, and Home Values and others directly to into the Top Producer platform.
Earlier this year we introduced our new Lead Manager and recently incorporated Lead Forms into a variety of our tools using our new AF Editor. We knew it would be important to add additional CRM support for lead routing to your favorite destinations and services.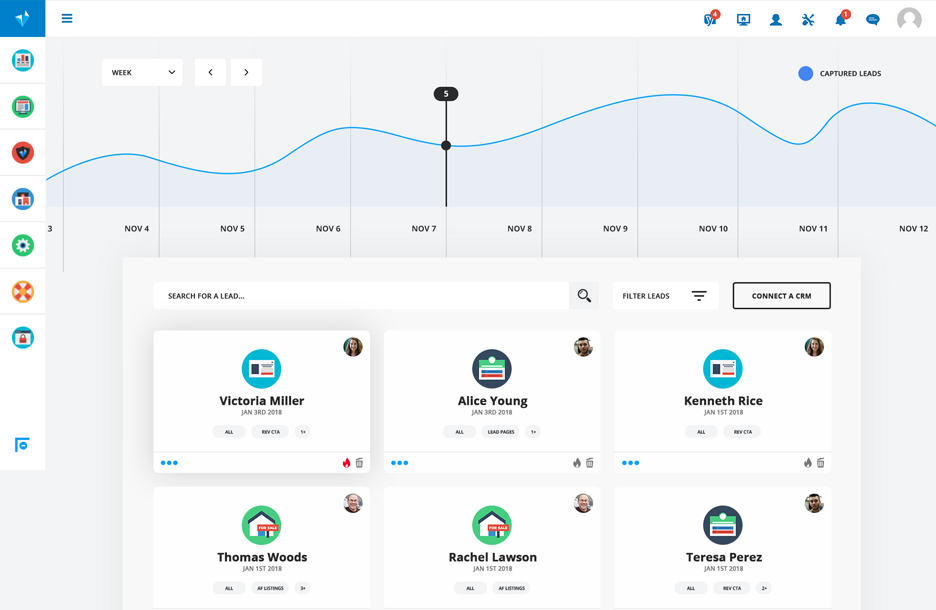 Route leads to Top Producer from your favorite sources
Our solution makes use of Top Producer's 3rd party lead routing email parsing inbox. Enabling lead routing for Lead Forms easy within your AgentFire admin area.
Activate and connect Top Producer by following along with the tutorial on our support site.
Routing leads to this platform from your favorite sources
Since they use a configurable template for lead routing through an inbox, it is also capable of routing other lead sources you may have. Their website holds 140 additional vendors that may be lead sources for you. As an example, our custom sites also offer users the availability of custom gravity forms. These custom forms you may create can use Gravity Forms merge tags in custom notifications for use with your Top Producer routing template.
You may also inquire about routing leads from your IDX providers like ShowcaseIDX and Diverse Solutions.
Other CRM routing options
This CRM update is not the only lead routing capability we offer. Speak with our teams about the availability of CRM lead routing for some of our other supported CRMs. Some of our favorites include products like Follow Up Boss and Lion Desk.
To learn more about our array of new features and services, visit our main site or inquire with our support teams at [email protected]