As a realtor or brokerage, you're always looking for new ways to generate better results from your marketing efforts. In this article, I want to cut through the fluff and help consolidate your efforts into the best real estate marketing tools for the job.
As a realtor or brokerage, you're always looking for new ways to generate better results from your marketing efforts. And one way to improve your results is by figuring out the best real estate marketing tools to use.
After all... You can only learn and pay for so many different applications.
The problem is, there are too many options. It's no wonder over 60% of Realtors say they're unsure of which tools to use.
You've got applications for marketing automation, CRM's, email providers, social media and more. Since one of the most important parts of successful marketing is consistency, it's important you remove all distractions.
In this article, I want to cut through the fluff and help consolidate your efforts into the best real estate marketing tools for the job. I broke down these ten real estate marketing tools into the following three categories...
CRM's & Contact Tools
Lead Generation
Social Media
So let's get right into it!
CRM's & Contact Tools For Real Estate Agents
These real estate marketing tools are meant to help you expand and nurture your sphere of influence. Keep in touch with your leads and contacts - and distribute your leads as a brokerage or team.
FollowUp Boss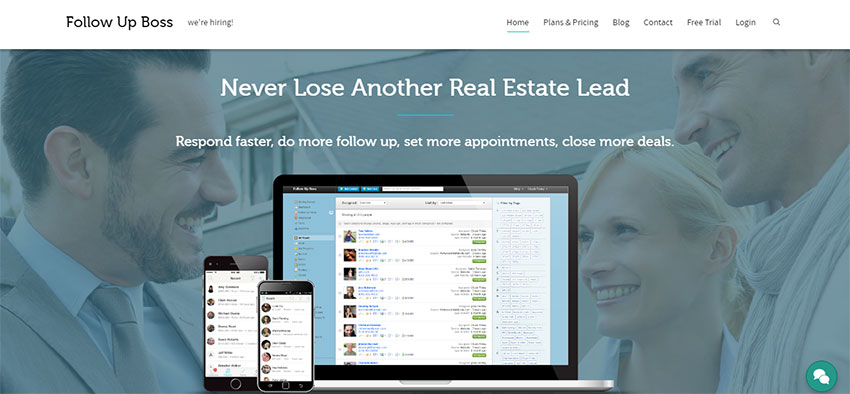 FollowUp Boss is a CRM that boasts leading systems and technology to help you respond faster and nurture your leads, ultimately turning more contacts into listings.
They emphasize a dedication to lead-distribution, which makes the platform especially valuable to real estate teams and brokerages.
Using FUB you can manage email, lead auto-responders and see social information all in one place. You can also develop/use email and contact templates, set goals and reminders.
All of the real estate marketing tools this platform provides helps you ensure you never let a lead go cold.
LionDesk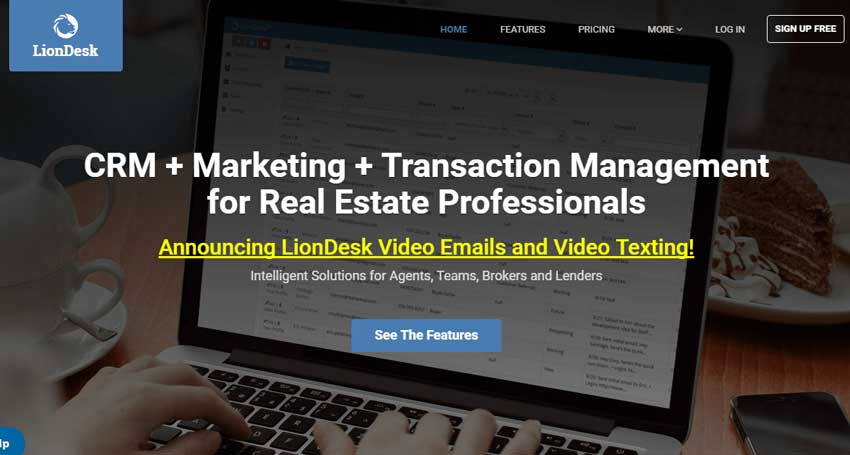 LionDesk is another CRM and alternative to Followup Boss. In this case they also focus heavily on offering marketing automation and transaction management solutions.
They're relatively new (to me) but exploding in popularity with our clients. I would keep them on your list if you're looking to find a good CRM and/or consolidate your tools, as again they provide transaction management solutions.
Riley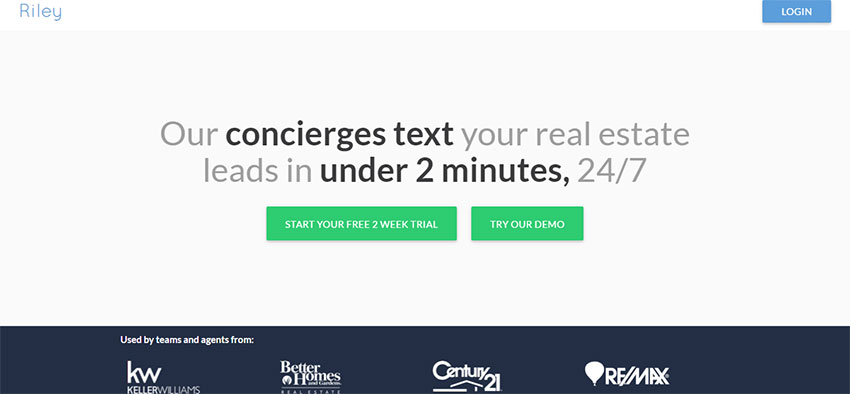 This is the "new kid on the block" and one of my favorite real estate marketing tools on the list. It's actually not a tool at all, but a service.
For $99 a month, you get an assistant that will follow up with leads immediately. They work 24/7, so it doesn't matter whether your lead comes in at 3 PM or 3 AM.
All you have to do is give Riley a sequence of scripts and guidelines to follow based on your most frequently asked questions. Your dedicated assistant will handle the rest, sending you warm leads that are already followed-up on.
Docusign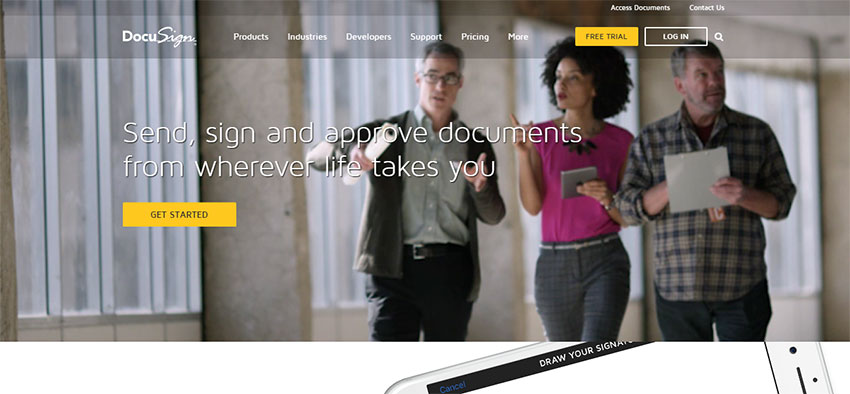 Docusign allows you to handle paperwork from anywhere. This makes it convenient to get signatures and manage your contracts from one location.
Using DocuSign, you don't have to worry about keeping your books organized and forgetting a signature. If you forget to get something signed, just send the contract off.
No more last minute house-calls just to put the pen to paper.
Lead Generation Tools For Real Estate Agents
These are for paid lead sources, and real estate marketing tools that help you generate leads from your website and social profiles.
Zillow Premier Agent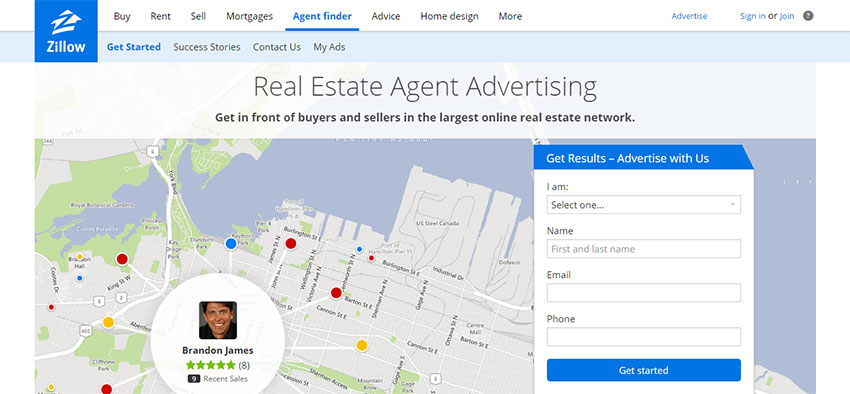 If you've been in real estate for a decent period of time, I'm sure you've either tried or heard about someone trying Zillow leads.
Some hate the leads, some love them. Regardless of if it works for everyone, the consensus amongst realtors using the platform is that Zillow can bring highly-qualified leads into your sphere.
It's up to you to build out the right follow-up processes. Maybe you can try Zillow in combination with Riley?
Leadpages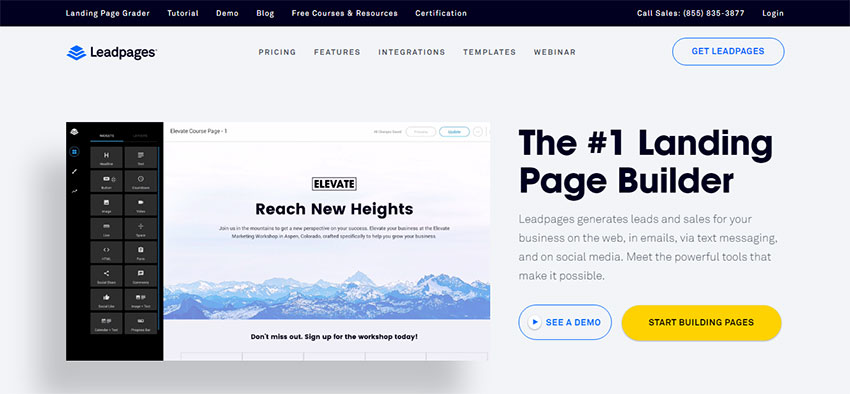 Leadpages is a platform for creating landing pages, which are website pages optimized for conversions.
You can use their landing page creator to set up dedicated listings pages, advertise open houses or offer a downloadable assets like a neighborhood report or buyer guide.
If you're going to be advertising, you definitely want to make sure you're sending your visitors to a landing page and not simply your home page. Not using a landing page is one of the biggest rookie advertising mistakes.
Check out Leadpages if you want an affordable platform for setting up nice landing pages, quickly.
Get Free 10 Day Trial
Want to dominate your hyperlocal real estate market? Then you need to check out AgentFire's Spark Sites.
Click the button below to learn more, and start your free 10-day trial!
Take Me To The Free 10-Day Trial!
Showcase IDX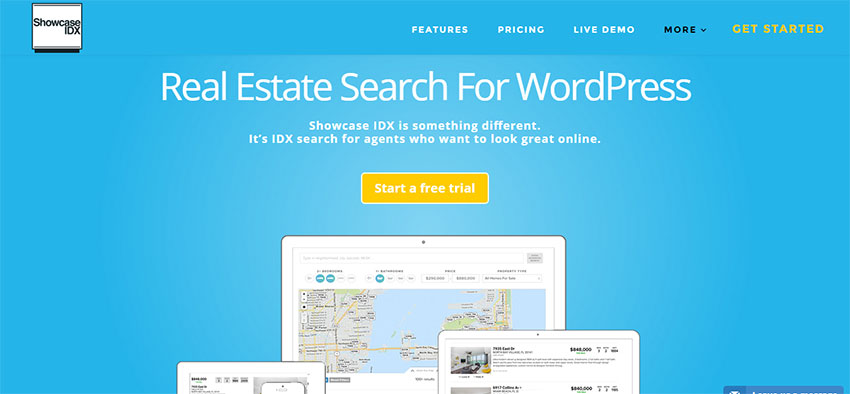 Showcase allows you to set up a beautiful property search system onto your WordPress real estate website. I classify this under lead generation but they include DFR.
DFR stands for Delayed Forced Registration. This means that your visitors are forced, or at least prompted to enter their info after your designated amount of searches using the IDX.
This is good for generating seller leads. And Showcase has some of the best conversion rates in the IDX industry.
Shortstack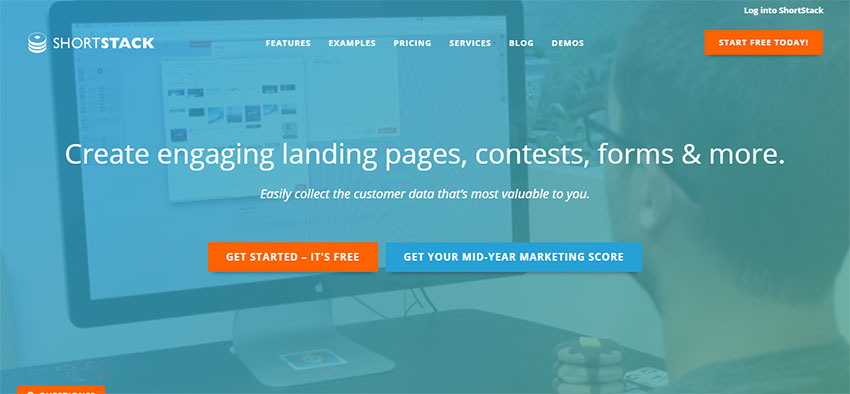 Shortstack is an application that allows you to create landing pages and promotions right on your Facebook page using custom "tabs."
This is interesting as many realtors spend a lot of their time connecting with their sphere of influence on Facebook. Using Shortstack, you can keep your contact all in one place.
The benefit of creating landing pages, running quizzes, offering your lead magnets and setting up promotions right on Facebook, is that it can help reduce your ad spend and increase conversions.
This is because people don't have to leave Facebook to opt-in.
Social Media Tools For Real Estate Agents
The following tools are meant to help you create and share content across your social profiles.
Hootsuite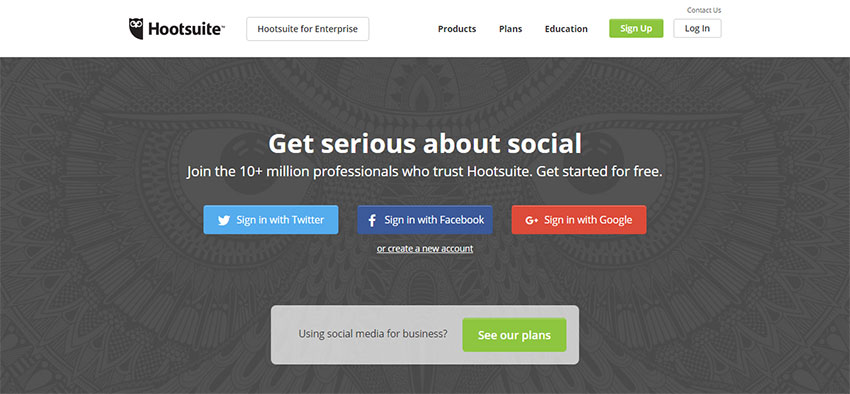 Hootsuite is an application built for scheduling your social media posts across all of your profiles - whether that be on Facebook, Twitter, LinkedIn or the others.
The benefit of using Hootsuite is that you can plan your posts far in advance. Creating a content promotion calendar allows you to get everything done in one big blast and then focus on your other work.
You can also set guidelines and delegate your work out to a social media manager. Using Hootsuite, you're allowed up to 3 free profiles. After that you pay for premium.
Canva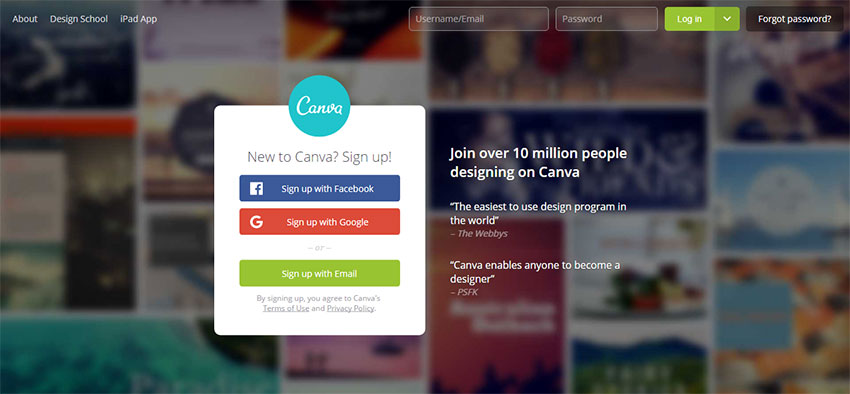 Canva is a graphic design application that makes creating beautiful pictures for your social media, or featured images for your blogs super easy.
Their platform includes tons of free assets that you can drag and drop right into your designs.
They also have premium assets that you can download for relatively cheap. Canva is completely free to use. Using their premium elements is optional.
We use Canva for some of our own stuff at AgentFire and it's very user-intuitive.
In Conclusion
We covered the best real estate marketing tools for generating and nurturing leads, as well as managing your back-end processes and social media presence.
There are tons of tools for real estate agents out there. Your job is to figure out which ones have the most utility for your personal situation. Using this list, you should be able to narrow down your candidates.
So what real estate marketing tools are you going to use? Are you already using them? Let us know in the comments!
Check out this article next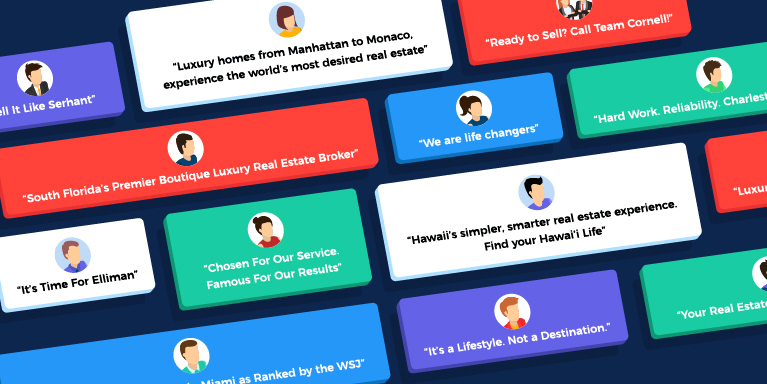 25 Real Estate Slogans to Inspire You
If you want your brand to stand out in your hyperlocal market, you MUST have a good real estate slogan. That's because a good slogan can illustrate …