Virtual real estate in the metaverse is changing the way we buy and sell property. Here's what real estate agents need to know to make lucrative deals in this virtual space.
Are you still lost when it comes to cryptocurrency, NFTs, blockchain, virtual real estate, and all related lingo?… Well, it's time to catch up!
Because virtual reality is here, and it's creating 'gold-rush' type opportunities within the real estate industry that won't be here for long. So regardless of whether you have a genuine interest in the virtual world or not, it's crucial that you know what's happening if you're keen to grab some gold for yourself 😉
Virtual reality is not nearly as complicated as it seems because participating in virtual worlds is actually designed to be easier and more accessible than tangible real estate.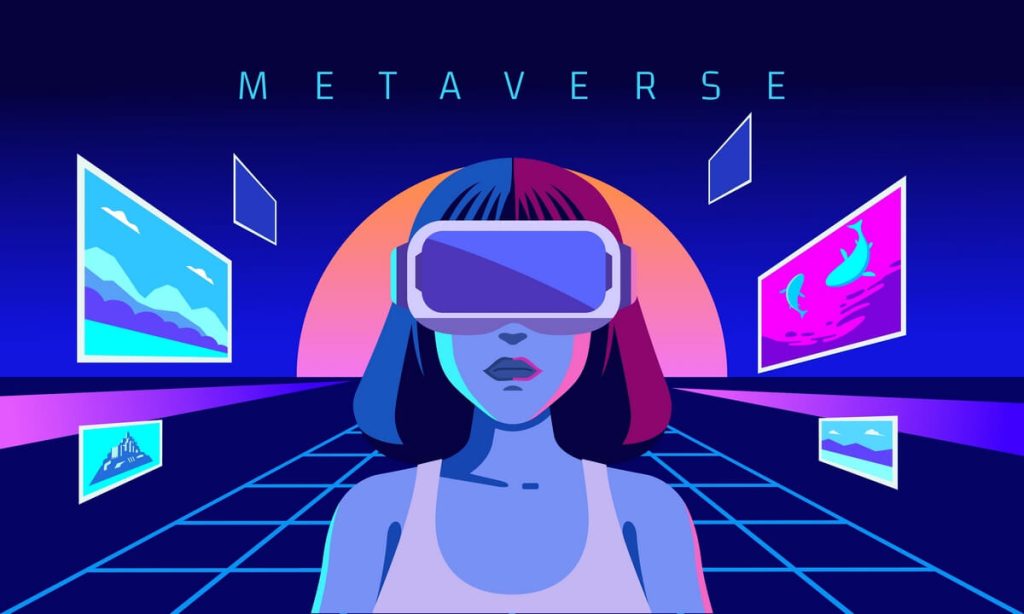 What is the Metaverse?
One-third of our lives are already lived through a screen (Bezinga, 2022), with all signs indicating that 'virtual reality' will be the next evolution of this metric. 
Now, here in reality, one of the most important industries with respect to the growth and development of a society is real estate. So it's no surprise that as we shift from reality to virtual reality, real estate will have a key role to play. Cue the metaverse' – a broad term used to define the virtual platforms in which property can be purchased and sold. Each platform has a limited amount of property to sell, called parcels. The scarcity of these parcels is what gives virtual real estate its value. 
But why would someone want to spend serious cash on a property that they will never experience or feel with their physical senses? Within the metaverse, creators can monetize their properties by charging for access or trading for NFTs (non-fungible tokens, irreplaceable content). Brands can use their virtual properties to organize product launches, hold virtual concerts, rent them out at a cost, and more. Just like tangible property, virtual properties can be renovated and flipped. 
Your website is the foundation of your entire digital presence. Does your real estate website portray you as an industry and hyperlocal expert? AgentFire sites are customized for each client to suit their particular needs within their chosen market. Click here to take a look at some of our outstanding designs or speak with our web designers and try a free demo.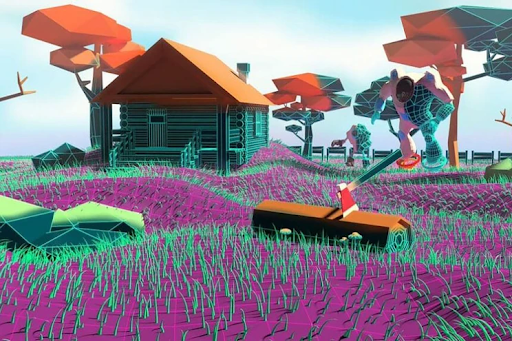 As of January of 2022, the metaverse was estimated to be a trillion dollar opportunity – and leading voices in real estate have already jumped in. Inman Group Founder, Brad Inman has already created his own metaverse platform, World of eXp realty.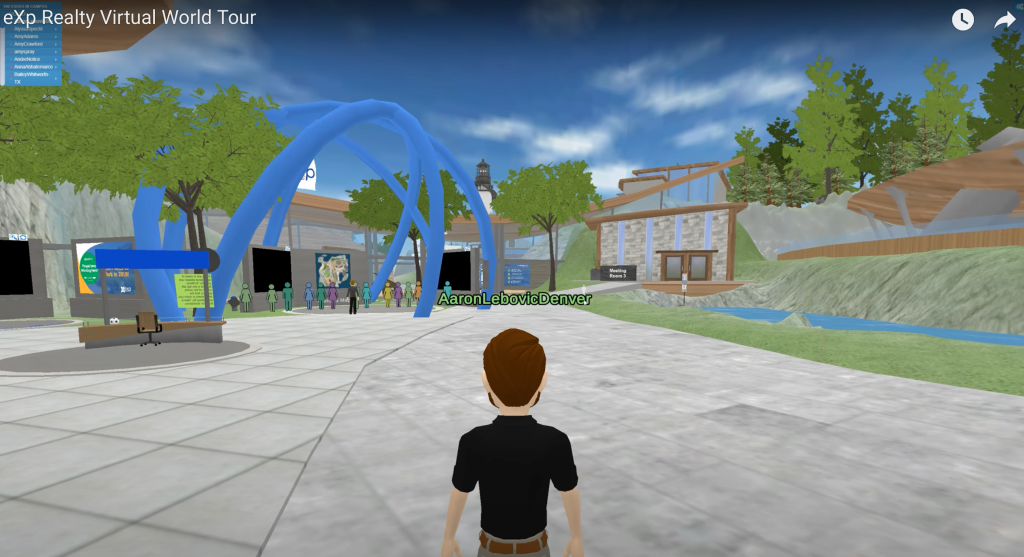 The most attractive factor for real estate professionals is the lack of middlemen. There is no need for bank approvals, appraisals, or other contractors. Because the metaverse is based on blockchain technology, all of the information about a property and the credentials needed to purchase it, are public knowledge. 
Don't have the crypto to purchase this plot of land? That information is easily verifiable in the blockchain. Curious about the past valuations of a property? It's public knowledge and is available with one click. Most capital controls that exist in traditional real estate are unheard of in the virtual market. 
Interested in learning more about blockchain technology in relation to real estate? Check out this article.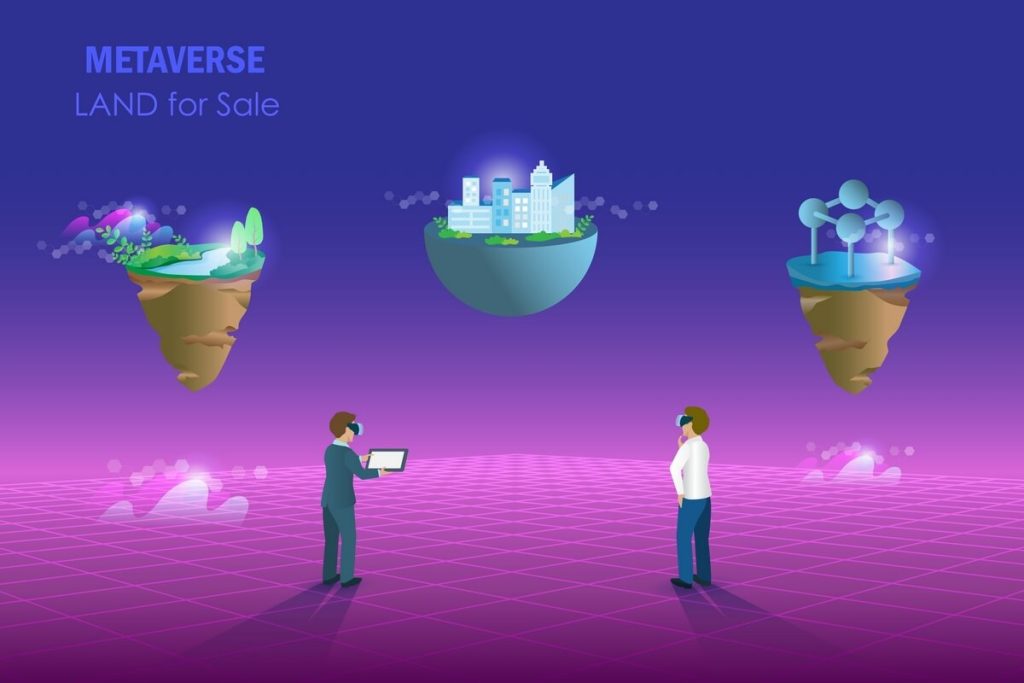 Why is Metaverse Real Estate Important for Real Estate Agents?
Virtual brokerages
With virtual real estate, come virtual brokerages. While there are only a few in existence at the moment, these brokerages are sealing huge deals.  Metaverse Property is the first virtual real estate company. This virtual real estate group aids the purchase of virtual land for new investors and supporters. Metaverse property also provides property management, metaverse consulting, and marketing.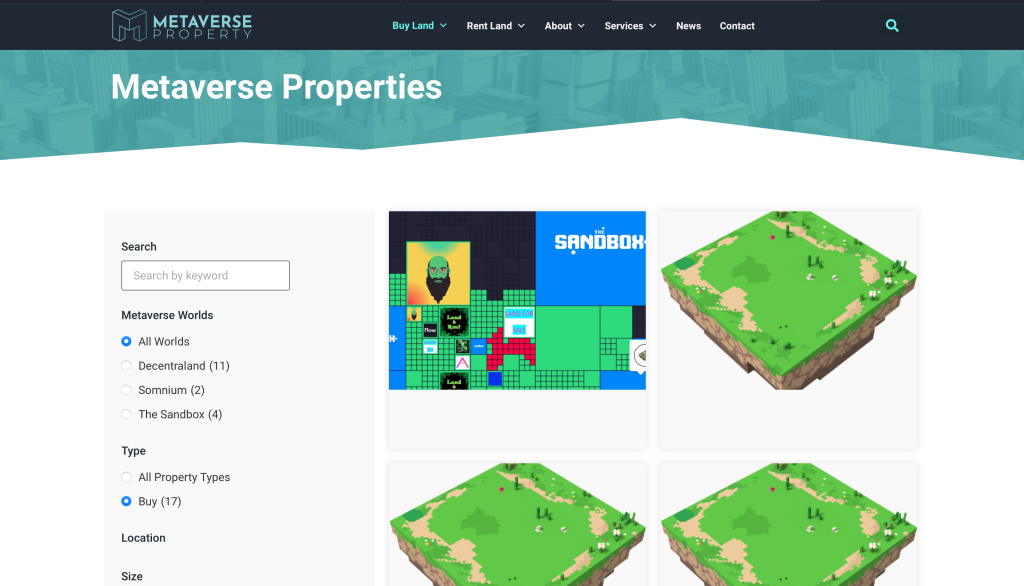 Republic Realm, a leading crypto-investment company has recently invested $4.3 million in a series of private islands that will be rented or sold. Tokens.com, has also invested over $2 million in The Gen Estate, a strategic plot that will be renovated and leased out. 
If blockchain technology is designed to cut out middlemen, where do real estate agents come in?
Virtual real estate agents 
In the near future, an increase in metaverse usage is likely to create opportunities for a new kind of agent: a virtual real agent and expert who helps clients navigate the process safely and make well-informed purchases. 
Brokers can also play a key role in connecting with new investors who are looking for deals that might not be available on the market yet. Brokers in these communities are often trusted users who have access to large portfolios and have a wide network of clients with the most valuable assets. 
In fact, many traditional careers have been adapted to include virtual tasks. For example, virtual properties are designed by real-life architects before being handed off to 3D developers to materialize the architectural blueprints. 
Being an early adopter in this field can create long-term benefits that are still unseen. 
"Owning land in the metaverse is a bit like owning land in New York 250 years ago." said CEO and cofounder of tokens.com, Andrew Kiguel. Similarly to tangible real estate, as more property is bought up in virtual spaces, surrounding land also becomes more expensive. 
Get Free 10 Day Trial
Want to dominate your hyperlocal real estate market? Then you need to check out AgentFire's Spark Sites.
Click the button below to learn more, and start your free 10-day trial!
In December of 2021, real estate agents Tal and Oren Alexander of Douglas Elliman became the first virtual real estate brokers. They announced that they would be developing and selling virtual real estate in partnership with Republic Realm. 
Even if you don't intend on getting involved with the purchasing and selling of real estate, some of your real world real estate tasks may fall within the metaverse very soon. 
For example, one of the most attractive selling points of NFTs and the metaverse overall is the ability to contain infinite records of multi-million dollar, unchangeable contracts that can't be meddled-with by larger organizations such as banks. 
Although property value in the metaverse may slide dramatically, tangible properties are a bit more predictable. Our HomeVales tool will give your clients an updated and modernized estimate in seconds. Curious about how you can add HomeValues to your AgentFire website? Find out here.
How Can You Access Virtual Real Estate in the Metaverse?
At the moment, people can access the metaverse through their computers, but Meta (previously Facebook) and other leading companies have long-term plans of building immersive worlds that will be accessible through virtual reality Goggles. 
There are two leading Metaverses as of 2022, Sandbox and Decentraland. In both metaverses, users can interact with virtual properties including art galleries, event spaces, casinos, homes, and more.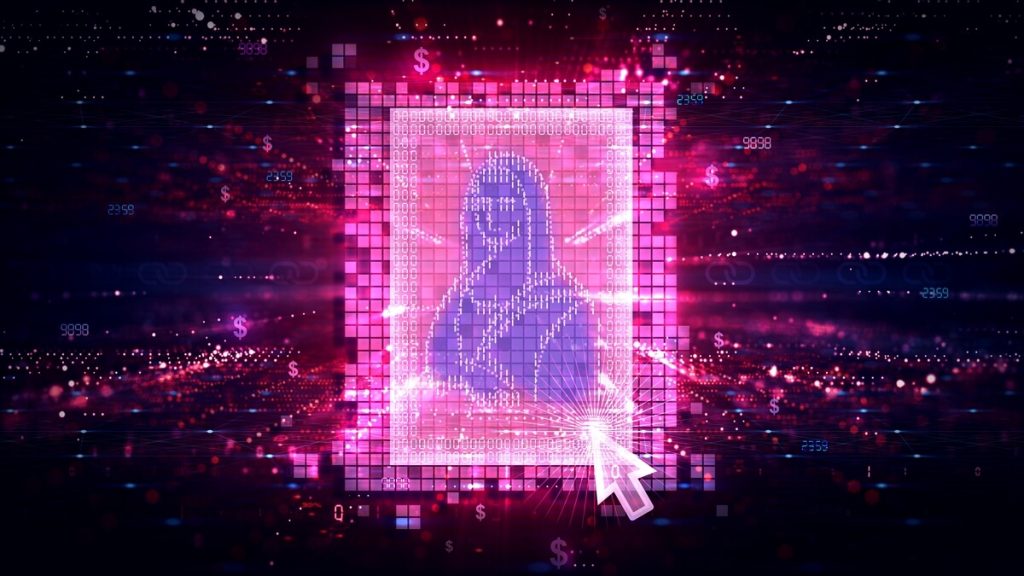 Sandbox
Sandbox is a virtual world designed to feel like a retail experience that replicates real life, not a video game. Participants interact with the environment and the communities within it using Ethereum blockchain crypto currency. As Of January 2022, the cost of one parcel of land in Sandbox had already reached $14,000 usd.
Decentraland 
Similarly to Sandbox, Decentraland is a budding virtual world with multiple ways to interact within it. Users will need Ethereum currency to purchase assets. 
Although many other metaverses are up-and-coming, Sandbox and Decentraland are leading the pack. 
While you learn more about these virtual spaces, AgentFire continues to provide hyperlocal tools to help you kill it in real-life real estate. Our Clickmaps addon gives clients a visual representation of the most important establishments in their local area. Learn more about how Clickmaps can drastically enhance and simplify the client experience on your website.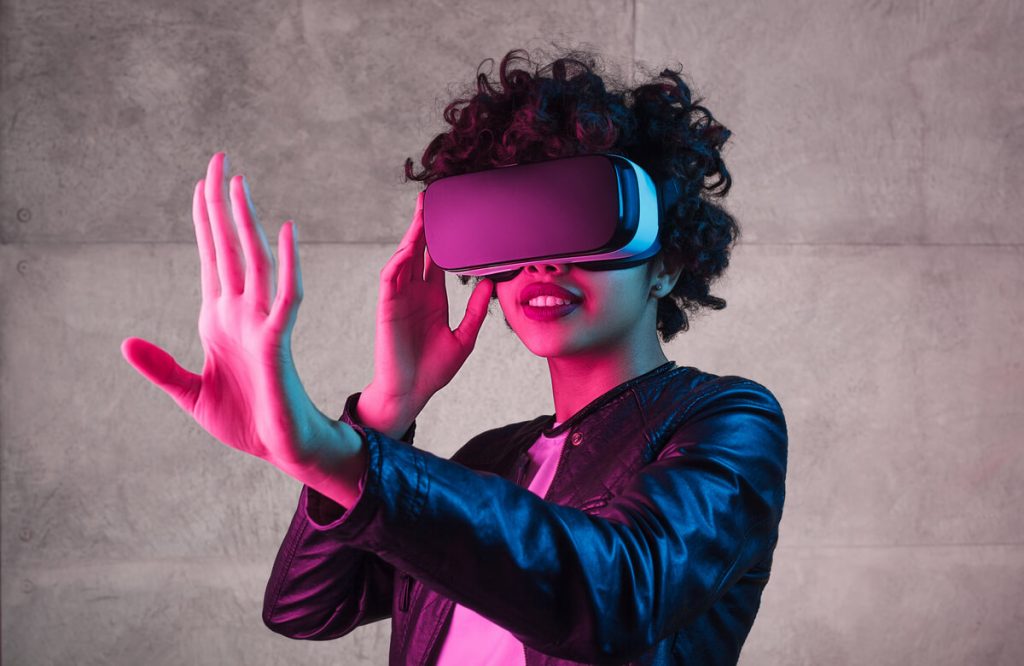 How to Win with Virtual Land
Before you dive into virtual real estate, it's important to have a solid grasp on cryptocurrency wallets and exchanges – especially within the Ethereum blockchain. A virtual real estate agent would also have to network to find clients in communities within social media networks such as Twitter or Discord.
It's no secret that virtual real estate is a high-risk investment. You should never invest money in such a volatile market if you cannot afford to lose it. 
Location
Location is key. Similar to real world real estate, there are areas where people conjugate and are more likely to spend money. Take the fashion district in Sandbox for example. 
Metaverse Value
The value of property investments is as multi-layered as the platforms that host them. If the metaverse in which your client has bought property dips in popularity, that property will also significantly decrease in value. In order to reduce risk, buyers are being encouraged to purchase property across several metaverses.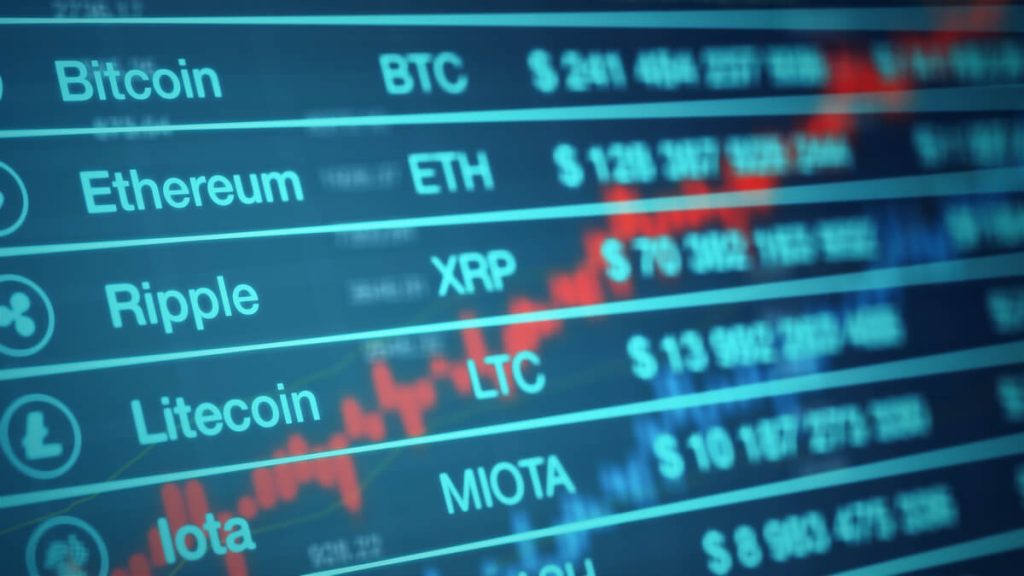 Cryptocurrency Value
The value of your virtual real estate is contingent on the price and value of the cryptocurrency used in that metaverse. For example, if the value of Ethereum were to drop, so would your investment. It's essential to keep a close eye on the fluctuating value of the cryptocurrency in your particular case.
In Conclusion…
With more and more traditional brick-and-mortar industries moving into the virtual world, real estate is a no-brainer. The success agents have in selling virtual real estate is directly tied to how informed and updated they are on cryptocurrency, blockchain technology, and the metaverse space in general. 
If you are still unsure about this fertile, but volatile industry, you are not alone.
While many elements within the metaverse will likely change or disappear with time, there are countless opportunities that will thrive – virtual real estate is likely one of them. Don't doubt your intelligence and ability to get involved in this new market – with a bit of education and money you can afford to lose, there are lucrative real estate possibilities up for grabs.
Check out this article next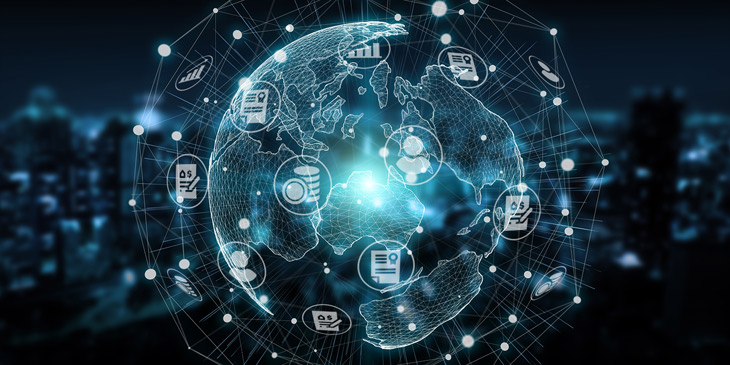 How Blockchain Will Completely Revolutionize Real Estate in 2022 and Beyond
At this point, it's pretty safe to say that you've heard of blockchain and its most well-known implementation, cryptocurrencies. Cryptocurrencies …