You spent a ton of work writing great real estate content. Don't let it go to waste. Do a content audit, and bring old content back to life.
Whenever you create home buyer and seller guides, lists of the best restaurants in your area, and other pieces of valuable and informative content for your audience, the more eyeballs you attract, and the more valuable your real estate website become. This is a point that we often talk about here at The Spark.
However, just because you spent all the sweat and tears creating a great piece of content, it doesn't mean that it will always remain as valuable. It's sad to admit (even feels unfair) but as time passes by, the value of your old content goes down. Usually, this is NOT your fault, nor an indication that you didn't create a great piece of evergreen content.
Real estate stats become outdated, laws change, and the way your business is run practices changes. Think about it, only a few months ago, we could do real estate business more or less the same way we have for decades. But now, we have to do home showings and open houses virtually.
Creating new content is great and all, but it's very time-consuming. Wouldn't it be great if there was a way to save some time, reuse some of your old content, and make it relevant and valuable again?
The good news is that yes, it is indeed possible, and not even that difficult. All thanks to a process called a content audit.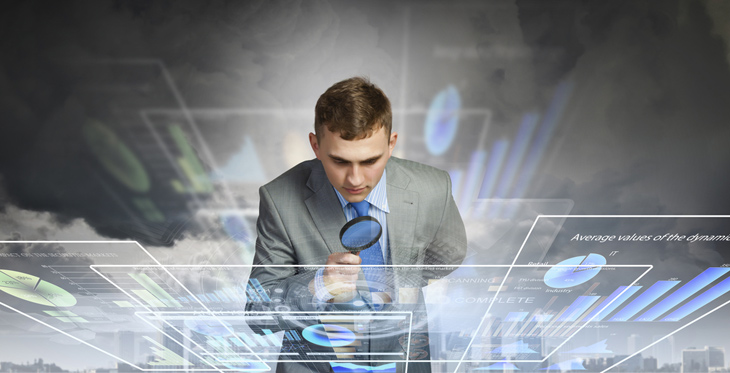 What is a content audit?
A content audit is the process of making a list of all the content that you have made for your real estate website, analyzing its success metrics, figuring out which of it is worth updated or overhauling, and which of it needs to go.
It's sort of like a combination between a spring cleaning, and a home renovation.
Though we often think of a content audit is something you do to your website, it's also a process that can be done for your social media accounts, as well as for content that you've submitted for third party websites.
But to keep things as simple as possible, we're only going to focus on doing a content audit on your real estate website.
Get Our Pricing
Want to dominate your hyperlocal real estate market? Then you need to check out AgentFire's Spark Sites.
Click the button below to learn more about pricing.
Why do a content audit?
As we often mention, a content strategy is one of the best ways to generate quality traffic to your website. In fact, according to Hubspot, websites with a strong content strategy generate 4.5 times more leads than those that don't publish any content at all.
When you do a content audit and look at its metrics, you'll be able to identify pieces of content that need to be updated, articles that no longer conform to your current messaging, and real estate laws that are no longer applicable.
In addition, a content audit will help you identify which pieces of content are driving the most results, which pieces of content could be successful again with a bit of TLC, and those that are simply not working for you (or even harming you).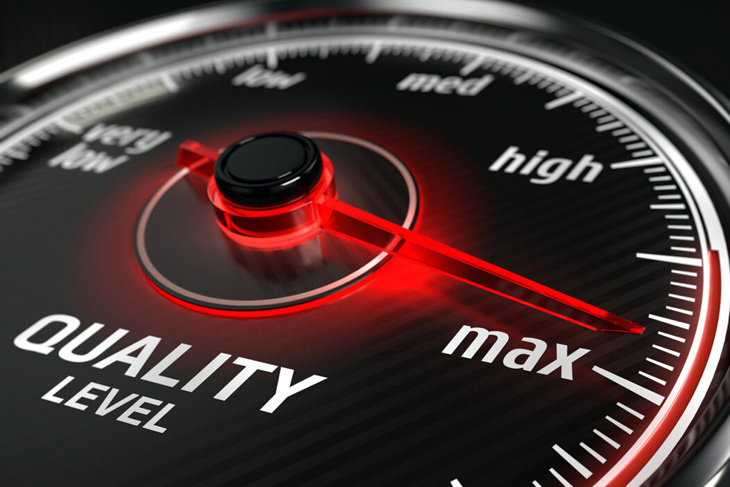 Why do you need to update and improve the quality of your content to rank well?
Search engines are constantly being updated, and what used to be good Search Engine Optimization (SEO) practices may not be applicable anymore.
Not that long ago, backlinks (outside web pages that link to one of your own pieces of content) were the main factor that determined a particular site's ranking. Think of it as a seal of approval given by one site to another.
The Google algorithm was programmed to assume that if a website had a lot of people linking to it, then it must be a great piece of content. So the more backlinks the site had, the higher it ranked on Google.
Inevitably, many opportunistic webmasters ended up exploiting that system. Some would create businesses out of selling links to website owners who wanted to improve their ranking.
Google—and other search engines—took notice of this abusive practice, and changed its ranking algorithms.
Today, backlinks are still an important factor in improving a website's ranking in search engines, but they are only one of many factors used to calculate a website's quality and authority.
Not only that, but search engines are now smart enough to actually evaluate the quality and readability of your content.
In other words, your content has to ACTUALLY be good to be successful. You can't just rely on cheap and easy SEO tricks to get a good ranking anymore.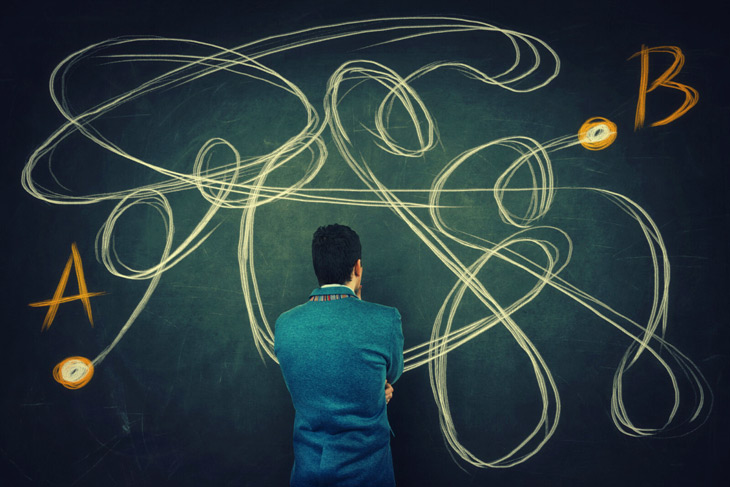 Pick your content auditing goals
Doing an SEO content audit can be a long and tedious process because there are literally hundreds of factors that affect the quality of a webpage. You could spend months optimizing absolutely every single variable.
But instead of going down that rabbit hole, let's talk about the factors that have the greatest impact on your website's visibility, and have a greater impact on attracting more qualified leads to you.
 Before you get started, you need to establish what goal you want your content audit to reach:
Are you trying to increase your organic traffic?

Do you want to identify which of your content is driving the most traffic, and which ones are just stagnant?

Do you want to measure the effectiveness of your calls to action, in order to increase your visitor to lead conversion ratio?
Once you have picked your goals, you'll be able to direct your efforts and choose the right tools for the job.
Running your content audit
Step 1: Create an inventory of your website's content
Just like with a financial audit, the first step in running an SEO content audit is to create an inventory. In this case, your inventory is made up of all the webpages that make up your entire website.
While it's possible to do this by hand, it's easier and faster to use a tool that automates the process for you. Some examples include:
Purpose-built website crawlers – Tools such as ScreamingFrog, Splunk, Botify, DeepCrawl, and many others.
Website analytics tools –  Google Analytics, Woopra
XML sitemap generators – If you're using a content management system (such as WordPress), install the Yoast SEO plugin and enable XML sitemaps. Then use a tool such as xml-sitemaps.com to create the map.
All of these tools should be able to generate a map of your website and provide you with all the URLs associated with every single web page.
Step 2: Collect the SEO and User Behavior metrics of each URL
Now that you have an inventory of your website's content, it's time to collect the SEO and user behaviors of each URL. That way you'll know for sure which of your webpages will need to be updated in order to reach your auditing goals.
Just like in the previous step, there's a variety of tools available that can help you get this done.
Google Analytics
Google Analytics can help you gather a plethora of insights about your web pages. Some of the most important ones it can help you measure are the number of organic page views, bounce rates, and average time on page. 
If you have Google Analytics set up for your website, follow these steps. 
Login to your Google Analytics

Go to Google Analytics > Acquisition > All Traffic > Channels

Select "Organic Traffic" and set the primary dimension to "Landing Page."

Select a date range. If this is the first time you've ever done an audit, choose the last 6-12 months.

Finally, analyze the data, and choose Export Data. I recommend exporting it as a spreadsheet.
Screaming Frog
Here's an awesome video tutorial that can help you get started with Screaming Frog:
Step 3: Analyze your data to identify which pieces of content need updating
Ok, so now that you have collected all that data, it's time to choose which pieces of content need to be updated.
How do you determine that? Check the following metrics:
Organic traffic:
Organic traffic refers to the amount of traffic that comes to a webpage through a Google search (or from other search engines).
Which pieces of content are bringing the most organic views?
Do you have any pieces of content that used to have lots of traffic a year ago, but have now petered off?
Are there any patterns in the kind of content that gets the most traffic to you?
Bounce rate:
Bounce rate refers to the amount of traffic that came to one of your webpages and immediately left without any interactions.
The higher a webpage's bounce rate, the more likely your visitors aren't interested in it, or it's not what they expected. 
Which pieces of content have the highest bounce rate? What could be responsible for that bounce rate?
Internal Links:
Internal links help users get to other pieces of content on your website and help keep them engaged longer.
The longer they stay on your website, and keep reading articles they love, the better your website will rank.
As a general recommendation, make sure the articles that attract the most traffic have the largest amount of links to your other articles. 
Readability
How easy is your content to read? You can check yours by using the Flesch-Kincaid Readability Test. Digital content should have a readability score between 70-80 (the equivalent of a 6-7th grade level of reading).

Are they well-written? Hemingway App and Grammarly will be of great help. Both of them are free, too.
SEO Issues
Does every piece of content have a specific keyword it's trying to rank for? What is preventing your piece of content from ranking higher?

Are you using anchor texts on your internal links?

Do the pages have static URLs?

Are there incorrect HTML title tags, alt attributes, and meta tags?

Final Words
Performing a content audit takes a lot of effort and time. The outcome, however, is more than worth it.
But do keep in mind that auditing your real estate website's content is not a one-time process.
You have to do this every now and again to make sure that you're meeting this important goal: to enhance your business's reputation by having valuable content.
If you want to stay up to date on all of our free and valuable content, subscribe to our newsletter. We publish valuable articles and guides such as this one regularly. That way you can constantly improve your marketing skills, and become a more effective real estate marketer.
And if you want to dominate your hyperlocal real estate market, check out AgentFire's Spark Sites, #1 rated for several years in a row.
And the best part? You can try out all of its amazing features for free with our 10-day trial.
Check out this article next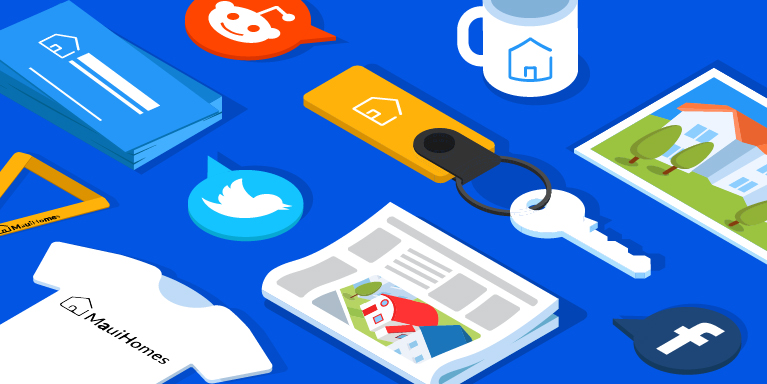 150 Real Estate Marketing Ideas To Supercharge Your Marketing Efforts
If you're looking to take your real estate marketing strategy to the next level, but are stuck in a rut, check out (and save) this massive list of spe…