Real estate referrals will always be one of the most promising ways to get hot leads. Learn how to score loads high- quality referrals from a wide range of resources.
Every real estate agent knows that real estate referrals are dynamite for lead generation. Real estate publication, The Close, revealed that "83% of agents found new clients through real estate referrals". Referrals have the highest conversion rate of any real estate lead generation strategy and if you treat your clients right, they duplicate.
What can be challenging is starting a cycle of high-quality real estate referrals. It's all about building reciprocal relationships with the right people so that together, you can consistently build your real estate business long-term.
Types of Referrals
There are three types of relationships that generate referrals:
Client- Agent
This type of referral occurs when current or former clients tell other buyers or sellers about your real estate services. Always ask previous clients for new referrals, ideally around or after their closing date.
Agent – Agent
When a client moves to a different area, other agents may be able to help secure your client a new home, for a fee.
Business – Agent
Relevant businesses can work with agents to encourage referrals in a reciprocal relationship.
How to Increase Real Estate Referrals
The following suggestions show you how to get more real estate referrals with actionable, easy steps.
Connect with Friends and Family
Friends and family referrals are the goldmines of all referrals. Who is more likely to flaunt your abilities than friends and family? According to Zillow, 28% of property buyers are referred to their real estate agents by friends and family.
Tell all of your loved ones that you're available to work with new real estate clients. Give them a bit of background on your philosophy and the areas you serve, as well as your past successes. We often assume that family and friends know us well enough to give a positive review. However, they may not know enough about your business to give a convincing real estate referral.

Host Events
Real estate is a long game. Somehow you need to be memorable enough to stick in someone's mind until they or someone that they know, is ready to buy a home. One method that is guaranteed to stick is a one-of-a-kind event. Inviting potential referral sources to an event they won't forget, will definitely leave a lasting impression.
Offer to host housewarming parties for clients who have recently closed on a a new home. This is a great opportunity to meet potential future clients and show them then and there, what you are possible of accomplishing for them.
You could also host client appreciation events like barbecues or cocktail parties. These events remind clients that you're available, you value their business, and if someone they know is buying or selling – you're the one to contact.
Alternatively, take on the 'local mayor strategy'. This strategy hints at meeting as many people within a certain locality as possible. Plan a real estate event that connects a wide range of homeowners and aspiring homeowners within your hyperlocal area. This audience is eager to learn more about what you are an expert on: the real estate market, valuable renovations, up-and-coming trends, how to stage a home, etc. As easy as it would be to send out a newsletter with this info, an in-person event is much more memorable and conducive to a relationship.
Some ideas include hosting a seminar that discussed real estate topics like what to do after your listing expires or home improvements that create the highest return on investment.
Build an Online Real Estate Community
Not quite ready to launch right into an event? Start with building that community online. As far as staying top of mind, regular and consistent social media posting is one of the best tactics. Keep your platforms fresh with content that answers questions your followers and ideal clients want to know.
Here's the thing: this group doesn't necessarily need to exclusively be about real estate. If you have an interest in guitars, golf, you name it – the members of that group need a home. As long as your group is in line with your perspective and mission, there is an opportunity to gain real estate referrals. Label yourself as the guitar-strumming agent or the well-read realtor. Online audiences love a unique mashup of interests and learning more about how people live their lives behind closed doors. As long as you're making connections, there is the potential for high-quality referrals.
Get A Free Personal Demo
Ready to revamp your real estate marketing strategy and dominate your hyperlocal area? Our expert web designers will show you how. Click the button below for a free 30-minute demo of our AgentFire Spark Sites.
Collaborate with Other Real Estate Professionals
According to dotloop.com, real estate agent-to-real estate agent referrals have the highest conversion rate of any other referral. Clients sent from other agents were likely already in search of an agent and ready to buy or sell.
Agent referrals are perfect for when you have a buyer looking for a property in an area outside of the area you serve. It's commonplace for the referral agent to receive a referral fee if a property is sold with the receiving agent. The standard referral fee rate in the United States is 25%, however, each partnership is unique.
Properties that require more work from the receiving agent such as distressed properties or unconventional financing may require agents to alter the referral fee. Your brokerage may also have its own structure for agent to agent referrals and fees.
ReferralExchange.com states that 42% of agents are currently earning $10,000 to $50,000 annually.
Before you jump into an agent referral deal, make sure that the other agent shares similar business principles and quality of customer service.
Beneficial referral relationships between agents have:
A wealth of knowledge about local neighborhoods on each side
Awareness of what's happening in their hyperlocal area, the cost of homes in the area, an idea of what's changing from one moment to the next.
an organized system for generating and maintaining client contact information and relationships.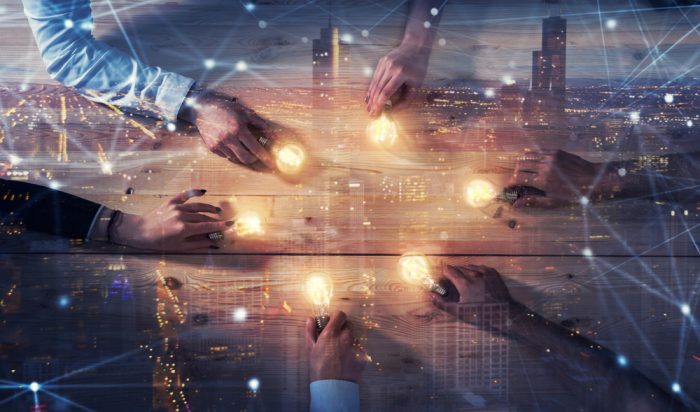 Start A Referral Group for Real Estate Agents
Agents around the nation are investing time and money into client-facing lead generation strategies when their own networks are some of the best referral resources! If you are the one to facilitate these connections between agents, you present yourself as a community-oriented and invested agent that creates movement in the field.
It's as simple as starting a Facebook group for agents in your area. This is an agent-referral network owned by you. You have the advantage of managing the group and controlling the content that goes in and out. You get a bird's eye view of all the connections and content, plus you can add your branding to the group cover and profile (that way, no one will miss it!) Your facebook group and your profile will be easily searchable to agents curious about your area.
Relators in the group may include local agents and agents from out of town who are helping out clients who are relocating. Think of it as farming real estate agents rather than neighborhoods.
Use Drip Emails
Modern marketers love drip emails. In this particular scenario, we'll focus on drip emails directed at generating real estate referrals from clients who have personally worked with you.
Make sure that you have emails drafted and programmed for holidays and special, client-specific occasions. As soon as you have a client's information, such as the date their home sold or their birthday, add it to your CRM and prep the necessary communication well in advance.
To secure the referral, close with a line that politely encourages clients to share your information. Here are some examples:
…and if you know anyone else looking to buy or sell, we're ready to help!
…We hope you'll keep us in mind if someone you know is considering buying or selling real estate.
…We had such a great experience working with you, and we'd love to work with any of your friends who might be looking to buy or sell.
Volunteer and Get Involved in the Community
If you want to be seen as a leader in the community, you'll have to go out and prove it. When you have free time, show up for sporting events or volunteer for a local cause. Think about developing long-term relationships and becoming a leader for a cause that matters to you. For example, involved parents may be passionate about free-breakfast or lunch service. On occasions when you are short on time, consider making a donation. When appropriate, make your logo and contact information visible and displayed throughout volunteer events.
Browsing your local newspaper or blog will clue you into the events going on around town.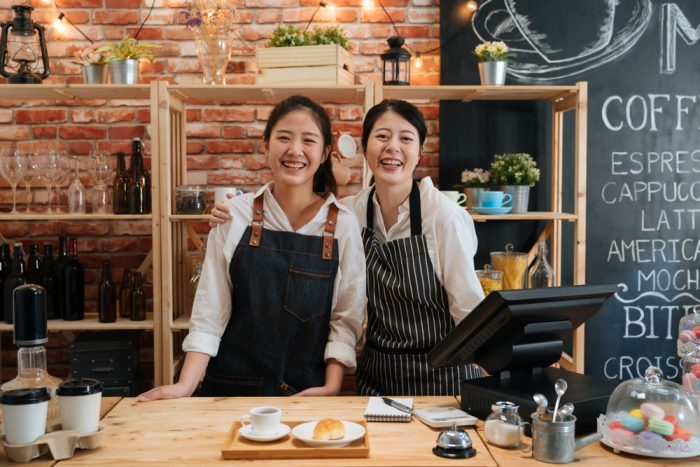 Connect With Adjacent Industry Professionals
There are a lot of people involved in making a property sale possible. Each of those people has unique relationships and contact with potential clients. Here are some examples to get you started:
Divorce Attorneys:
Divorce lawyers are a particularly valuable connection to divorcing couples who need to urgently sell and find new homes. Each connection can result in three transactions: selling the marital home and finding a new home for each spouse.
Life Insurance Agents:
Life insurance agents speak with responsible adults every day. These people are likely to be at the point in their life where they are buying a new home or downsizing.
Relocation Companies:
Relocation companies have direct contact with clients on the move. In cases where the family is still looking for their next permanent home, they can encourage clients to speak with you. In exchange, you will share their contact information with your clients who have recently bought or sold.
New Businesses in the Area:
New businesses have layers of opportunities for hot leads. Employees relocating to a new neighborhood will generate real estate in the area. Plus, once you've sold one home with an employee of a new company, they are likely to refer you to their coworkers who are also looking to buy property. A client-facing business may also be open to partnering with you on future local events or sharing your marketing materials in their business space.
Get the Hottest Real Estate Marketing Insights, Straight To Your Inbox!
The Best Possible Web Design
Your website is the number one place clients will look for you online. Once they've been referred to you, there's a high chance that they'll check you out online to make sure you're a good fit.
You need a professional, unique, and engaging website that functions smoothly to gather leads and answer client questions. This is the base of your digital and offline marketing efforts, so make it count.
AgentFire websites are built specifically for real estate success. We are experts on what real estate clients are looking for on agent sites.
Unlike all-in-one solutions, AgentFire websites are scaleable, so that you can take what you need and leave what you don't. Plus, we don't shove you into a box with specific CRMs or advertising solutions. Your AgentFire website is compatible with every top CRM and integrates well with all of your digital advertising efforts.
If you're ready to gather leads while you sleep – and look good doing it, get in contact with our expert designers.
Create Shareable Content
Shareable content refers to any type of online content that can be easily shown to someone outside of your immediate network.
A strong social media presence does a lot of heavy lifting when it comes to online client referrals. If you publish a post that is particularly interesting, engaging, relevant, funny, or impactful, someone within your circle is likely to share it. The person on the receiving end of that message could be your next client.
This person is even more likely to remember you if they see another piece of your marketing material within the same time period. For example, seeing a Facebook post and an Instagram ad make it more likely for someone to think of you.
If your target niche is millenials or Gen z, high-quality online content is especially crucial. These clients crave social proof and are unlikely to refer your real estate business without an online presence.
Take a look at our social media and content guides to help you brush up.
Make it Easy to Find You
There's no use putting all this work into gathering real estate referrals if clients are going to have a hard time getting in contact with you. Your contact information should be listed prominently on all of your marketing materials, on and offline.
Our AgentFire designers are known for making modern and efficient real estate branding materials for the industry's leading real estate agents. Learn more about our branding and logo packages here.
Close the Deal Perfectly
Every time you receive a referral from a client, make sure to thank them and share your appreciation. A simple card and a gift are enough to remind clients that their referral meant a lot to you.
Taking advantage of a client referral without thanking them is a guaranteed way to never get another referral or transaction from that client.
Wrapping Up…
It's not difficult to generate referrals, however it does take a bit of knowledge and self-awareness. Referrals are all about paying it forward in a positive relationship. In order to get high-quality referrals, you need to know how to build these relationships.
Implement the tips you've read here and watch your number of referrals rise in no time.
Check out this article next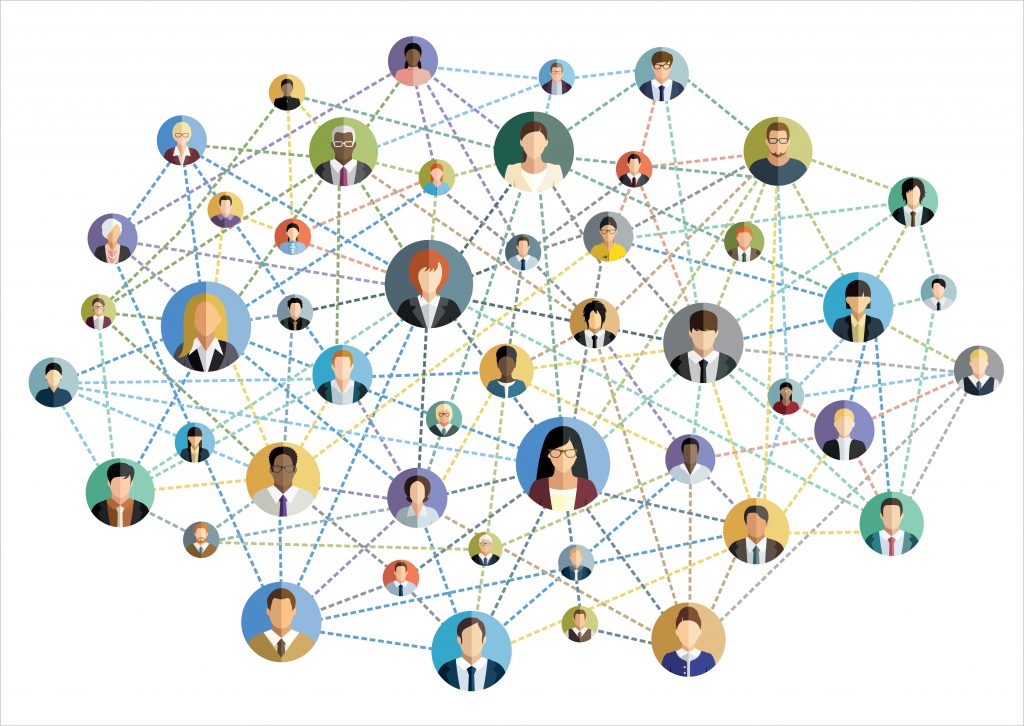 20 Foolproof Tips For Success At Every Real Estate Networking Event
If you're a real estate agent struggling with leads, there's a chance you're not making the most of your agent network. Your real estate agent n…