Sneak these gifts for realtors ideas into your personal wishlist, or simply treat yourself. This includes a variety of budgets, and includes links for all items featured.
Choosing a gift for someone is always challenging. You have to think about what the recipients' preferences are, how and if they will use the gift, or even if they would like it or not.
When choosing a gift for a realtor, the challenge can be even greater. After all, if they want something that is related to their job, would it be better to get them something more practical? And how much should you spend on the gift?
If you're reading this, you're probably a real estate agent yourself. So if you want to subtly guide your potential gift-givers to get you something you would enjoy, use this list as a starting point.
Real Estate Gifts On A Budget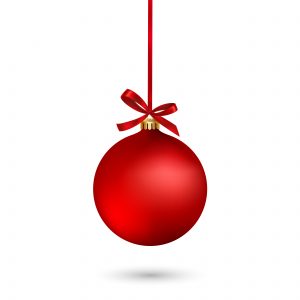 $12.99
Christmas ornaments are highly personal. Most of our Christmas ornaments are gifts from those we love or objects we've carefully chosen to fit a specific theme. We only see our ornaments once a year when we are winding down and creating memories with our loved ones.
We love this gift idea for realtors you've grown a close relationship with. It's important to have an idea of their tastes and even get a hint of how they are planning to decorate. If done right, your realtor will have your gift for years or even decades to come.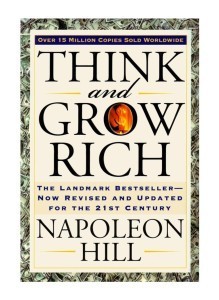 Powerful knowledge is truly the gift that keeps on giving. High-achieving real estate agents always seek to improve and gain knowledge that will further their career. A great book can be re-read and shared for years to come. If your real estate agent has a Kindle, a Kindle book is also a great, space-saving option. Check out our list of the most popular and rewarding real estate books that every agent should have in their collection.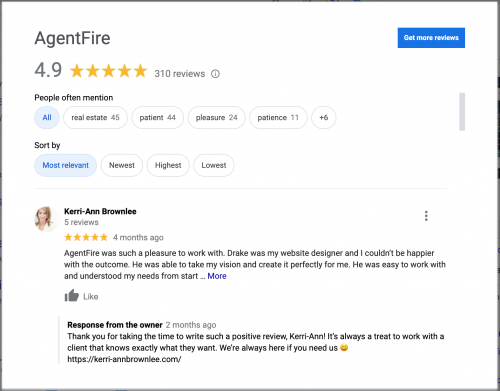 A Shining Review
This gift idea is powerful and free! A shining review can make the difference between whether an agent gets a new client or misses the lead. You don't necessarily have to be a client to leave a positive review: anyone who works close to the agent in some capacity can provide feedback.
Get the Hottest Real Estate Marketing Insights, Straight To Your Inbox!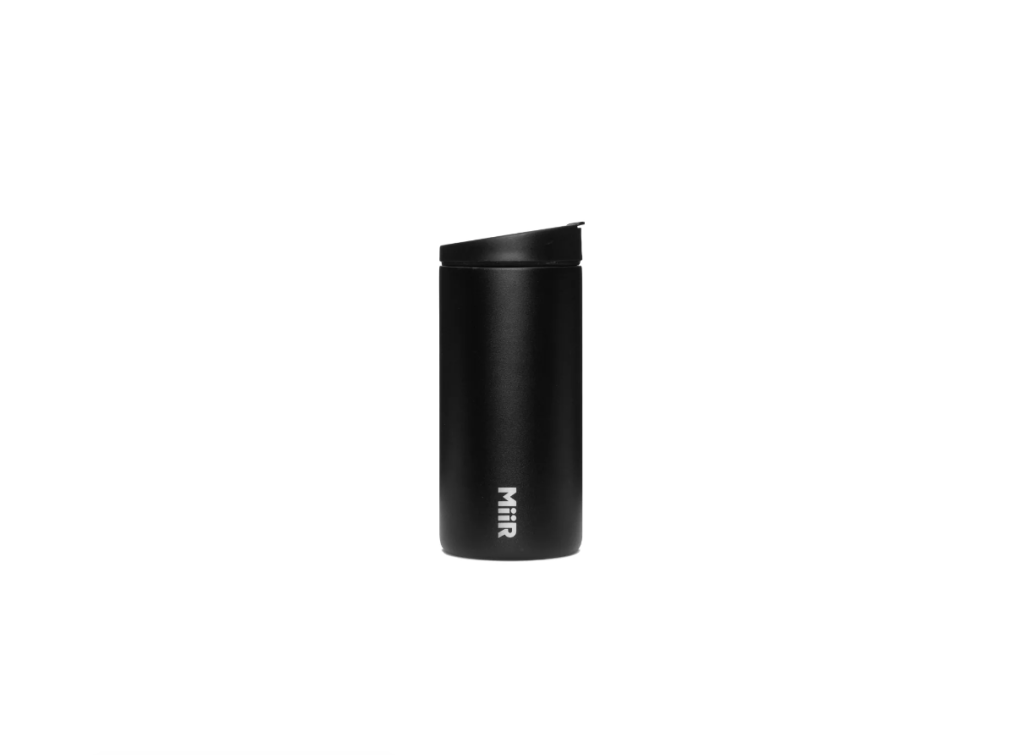 $24.95
There's a lot more to a great travel mug than meets the eye. Not only do you need to be able to travel safely with your drink, it needs to keep it hot or cool, safely stay secured, fit comfortable in holders and your hand on the go, be drip-resistant…
There's something about having a great mug that just makes mornings easier. This gift for realtors is something that will be seen again and again and appreciated each time. As you know, real estate agents have the special skill of turning coffee into closed deals.
Wine Tumblers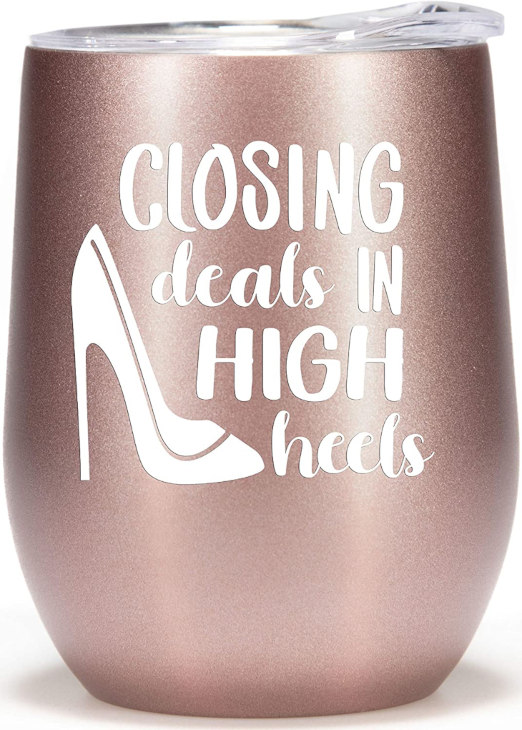 $19.85
Keep your drink at the right temperature with these tumblers. Shatter proof and less likely to spill over than wine glasses, these tumblers are a great additive to a relaxed holiday event , while also commending the agent for their great job in doing what they do best: selling homes.
Career Development Gifts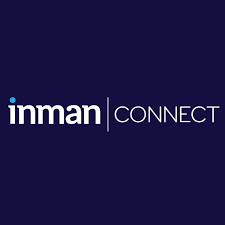 Networking is essential to a flourishing career in real estate. By building a diverse community of professionals , real estate agents have a better chance of gaining leads and developing advantageous connections. Professional networks give access to sub-organizations, sponsoring opportunities, and ads that help to build brand recognition and trust.
Unfortunately, some well-known industry conferences can cost a pretty penny. The holidays are the perfect time to splurge on a gift that makes a big difference in your career for the near and far future. For example. The Inman Connect Conference is a three-day-long event with over 250 speakers. Thousands of real estate agents and professionals make connections that far outweigh the price of attendance.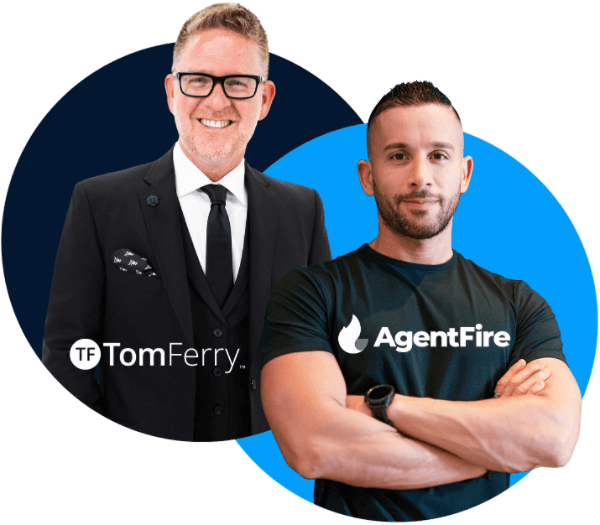 A Real Estate Course or Coaching
No matter how experienced a realtor is in their career, a course or coach can refresh knowledge and bring back the excitement of learning new skills. Now more than ever, agents have a good chance of finding the right online coaches and courses who can transform their business – and life – for good.
We partnered with real estate marketing whiz, Tom Ferry, to put together The real estate marketing masterclass of all masterclasses. We cover the role of your real estate website, CTAs, branding, drip campaigns, generating leads and more.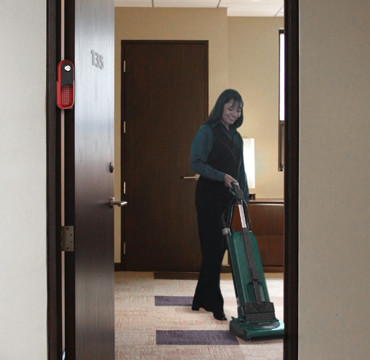 Contact provider for prices. 
It's common to forget about the safety risks that come with a job as social and service-based as real estate. However, working in private, confined spaces – often with strangers – has the potential to be an unsafe situation. Luckily, there is a ton of top-notch technology available to keep real estate agents safe so that they can work without worry.
The Proplock, for example, is a simple device that keeps doors locked open while working with strangers. Check out the The Security Technology Keeping Real Estate Agents Safe in 2022.
Stationary Gifts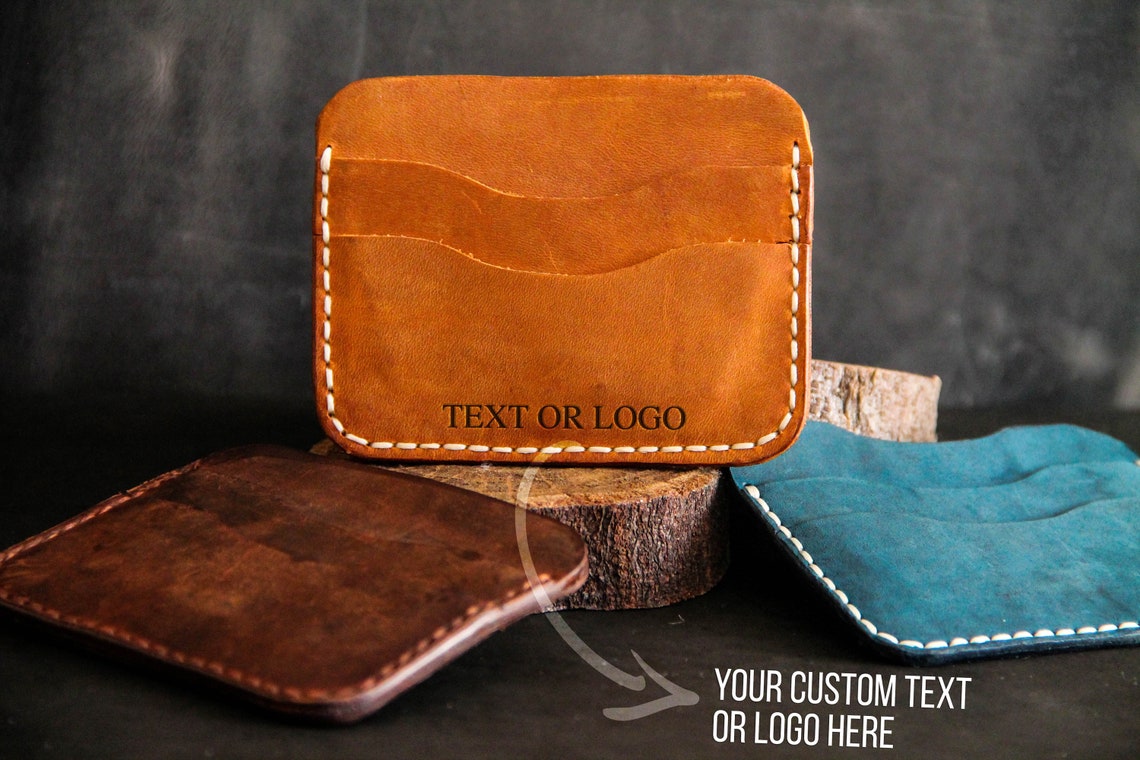 Customized and Engraved Card Holder
There are some gifts that are meant solely to make the recipient feel good. Chances are that a lot of people won't be looking at a business card holder. At the most, it is a gentle symbol of an individual's style and professionalism. With a professional outfit and accessories, your real estate agent will feel confident pulling out their card holder and giving their business card away.
Get A Free Personal Demo
Ready to revamp your real estate marketing strategy and dominate your hyperlocal area? Our expert web designers will show you how. Click the button below for a free 30-minute demo of our AgentFire Spark Sites.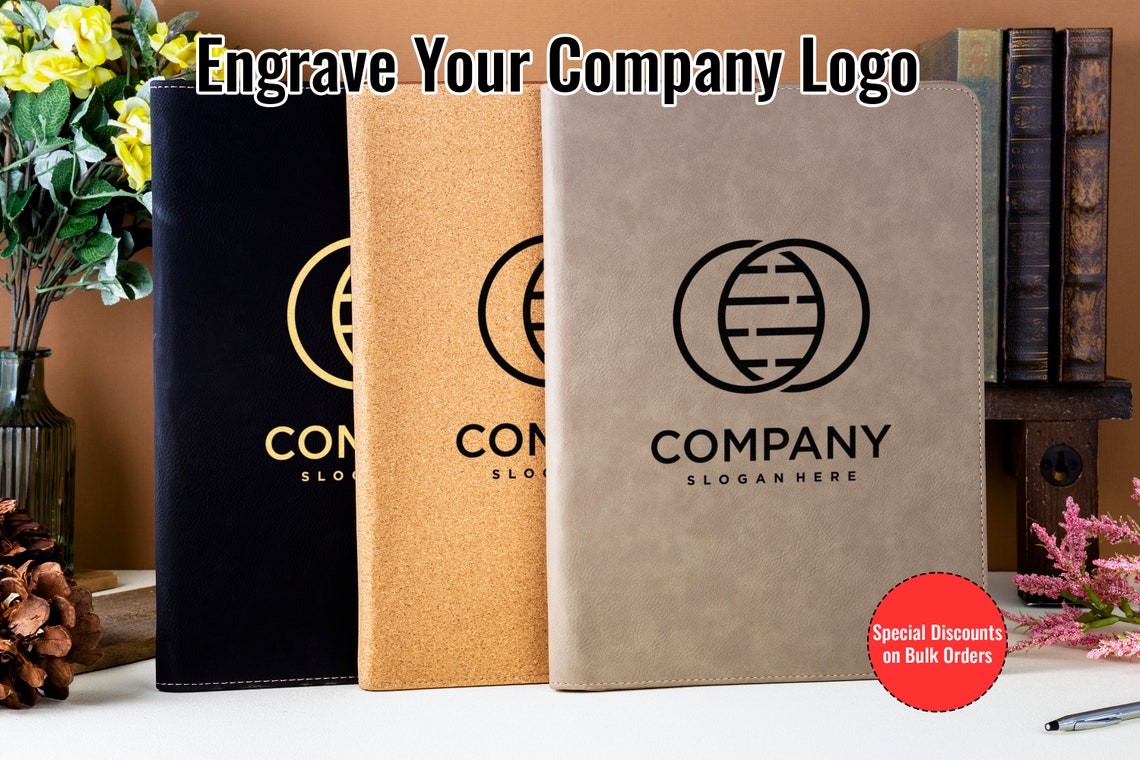 Listing presentations are tough enough as is. Agents put themselves out there to sell someone's most valuable and personal possession, their home. A real estate portfolio makes constant appearances throughout the property buying process, from pre-listing packages to listing presentations and document signing, and more.
When a client chooses the right agent, you can be sure they're paying attention to details and noticing everything – including how professional you look. A portfolio that is well made and custom- crafted, gives a boost of confidence and style that shines through the presentation.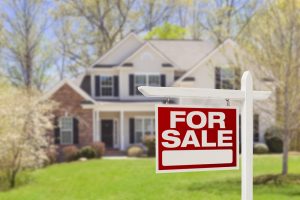 No two agents are the same and their signage should reflect that.
Personalized lawn signs are a staple in every real estate agent's tool kit. They are an inexpensive medium to promote your business and advertise the property on sale. Design elements need to be placed intentionally to attract the eyes of bypassers and draw them in.
Every agent will need their own sign personalized with their information, so why not also make sure that it's the best-looking sign on the block?
Free 10 Day Spark Site Trial
Want to dominate your hyperlocal real estate market? Then you need to check out AgentFire's Spark Sites.
Click the button below to learn more, and start your free 10-day trial!
Tech Gifts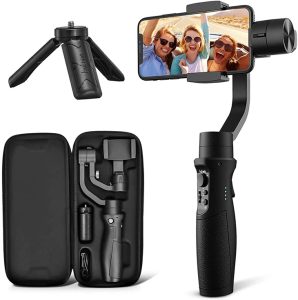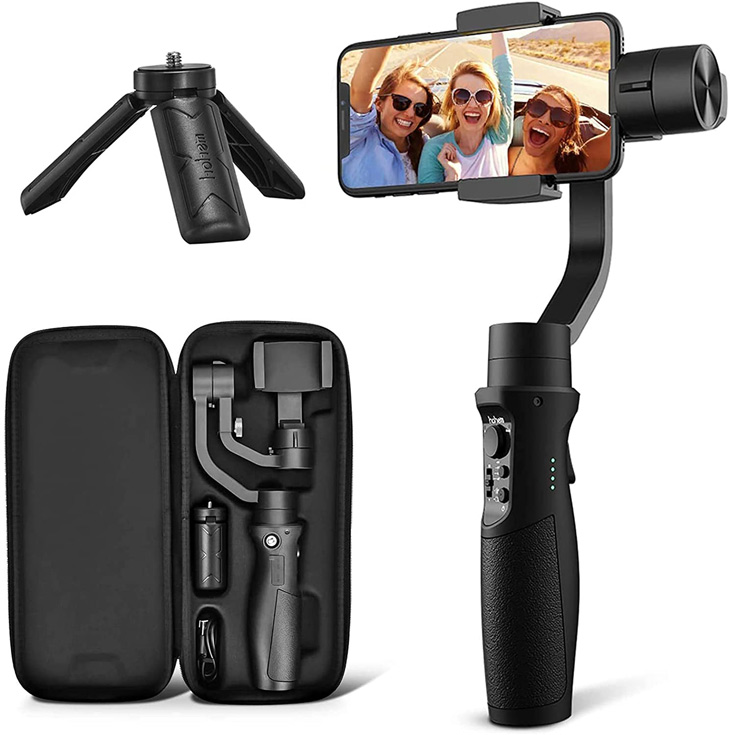 $89.00
Phone cameras are getting better and better with each new release. Realtors are now able to take photos that often rival those from DSLR cameras. 
But if said agent is now transitioning to video, a gimbal for smartphones can be an amazing gift. Gimbal stabilized footage looks far more professional, and makes it possible for realtors to take breathtaking interior shots, as well as host live showing through their phones.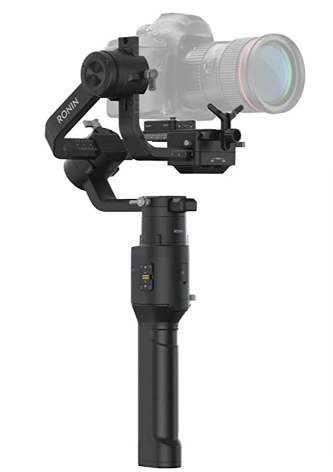 $279.00
Though pricier than gimbals for smartphones, if you're serious about your real estate videography and are already experienced with DSLRs, this is a must have. Ronin gimbals in particular are especially popular with independent film makers, as well as content creators.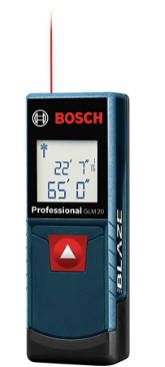 $49.99
Realtors always need to measure things while doing property tours. From confirming a room's length, a roof's height, and where the property boundaries fall, and so much more. This handy tool lets them do just that quickly and without the hassle of a tape measure.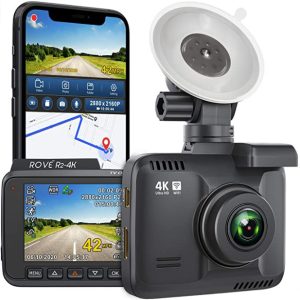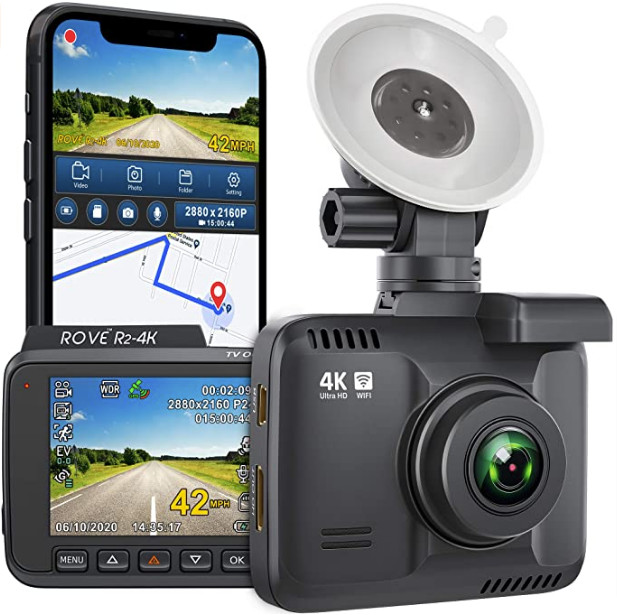 $119.99
Ok, I know what you may be thinking: we have smartphones with Google maps. Why would you need a dash cam? 
Think about how much time you spend on the road. You may be pretty confident on your driving skills, but the more time you spend driving, the higher the chances you will get into an accident. This dash cam not only helps you to get to where you need to go, thanks to its navigation features, but its footage can be used in an emergency to prove what happened in the accident.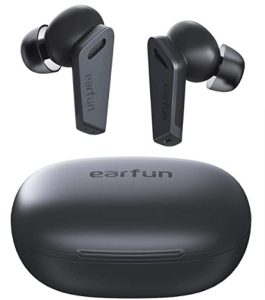 Bluetooth Noise Cancelling Headphones
$79.99
When you need to keep your head down and focus on running comps, or if you're in a noisy office or cafe, these earbuds can help you focus on work and serving your clients. Not only do they sound great, but they also come with noise cancelling.
Get A Free Personal Demo
Ready to revamp your real estate marketing strategy and dominate your hyperlocal area? Our expert web designers will show you how. Click the button below for a free 30-minute demo of our AgentFire Spark Sites.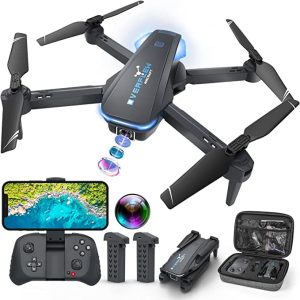 $79.99
Statistically, listings and posts with higher-quality images gain exponentially more clicks and engagement. Web users are accustomed to high-quality photos in every image from social media posts to professional portraits. An Aerial drone can be the next big step into show-stopping real estate photography. Today, a drone is an affordable camera accessory that is easy to operate with most cameras and experience levels.
Drones give agents the rare opportunity to show a true 360 view of a property and the surrounding area. This high-quality virtual experience is what sets the best agents apart from the average. Virtual listings are increasingly popular and are efficient tools for attracting and gaining the trust of potential clients.
Practical Gifts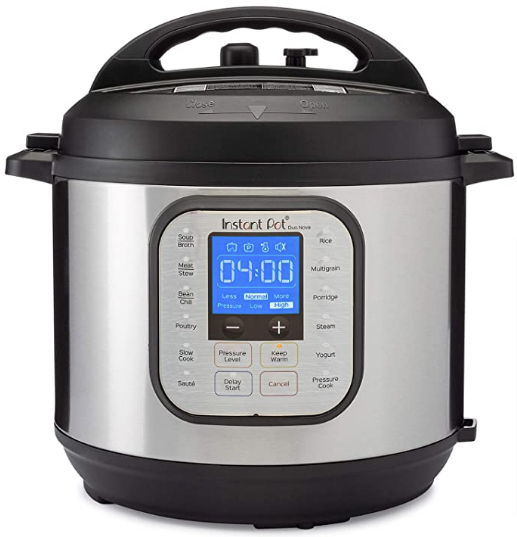 $126.91
Eating out is expensive, and not always the healthiest option. An Instapot lets busy real estate professionals prepare meals ahead of time, and come home to a nice home made meal.
And unlike slow cook pots, which could take hours and hours to cook a meal, an Instapot can do the same thing in a far shorter amount of time. That's because an Instapot can also work as a pressure cooker. 
If the thought of setting and forgetting a pressure cooker makes you nervous, you'll be glad to know that Instapot has 10+ safety features that let you set it and forget it.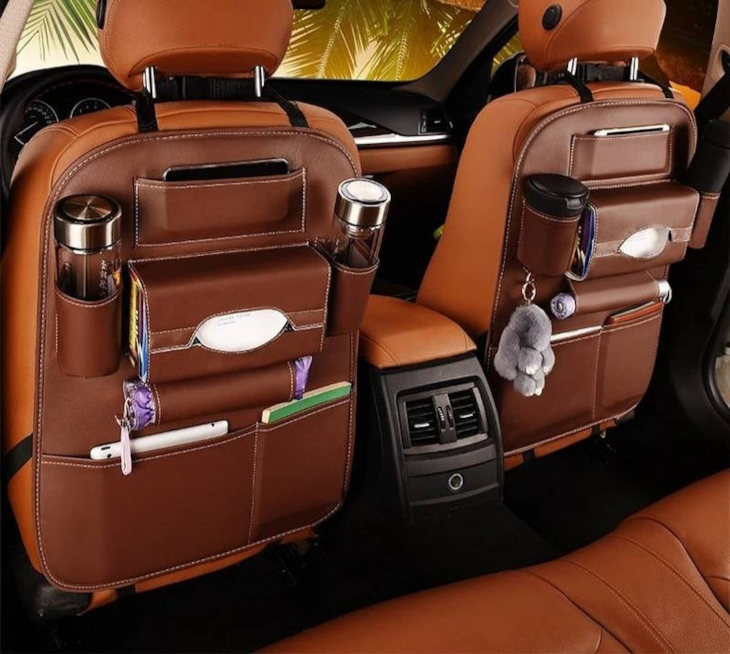 $39.50
Real estate agents spend a lot of time driving from location to location. Often times their car serves as a second office. This car seat organizer can help them keep all of their equipment organized and secured, especially when they are driving clients around.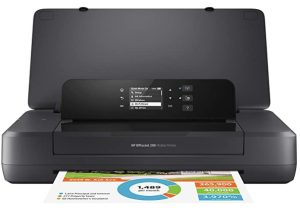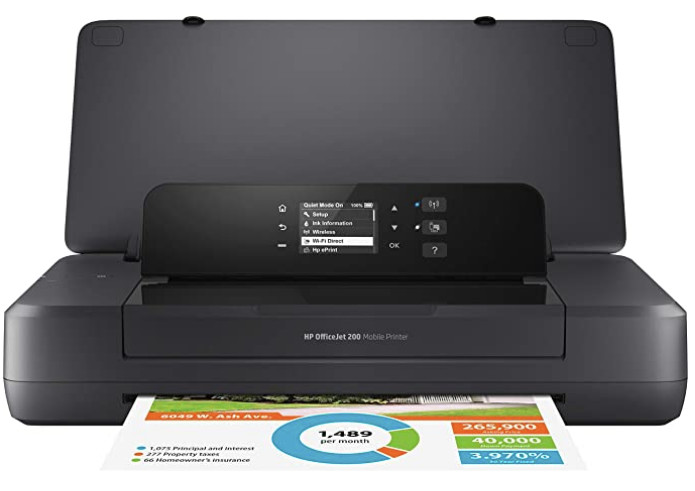 $305.99
Have you ever found yourself out in a home showing or open house, and realized you didn't bring the right documents? 
Instead of being forced to make a quick detour to the office, a portable printer lets you print our whatever documents you need right on location.
Decadent Gifts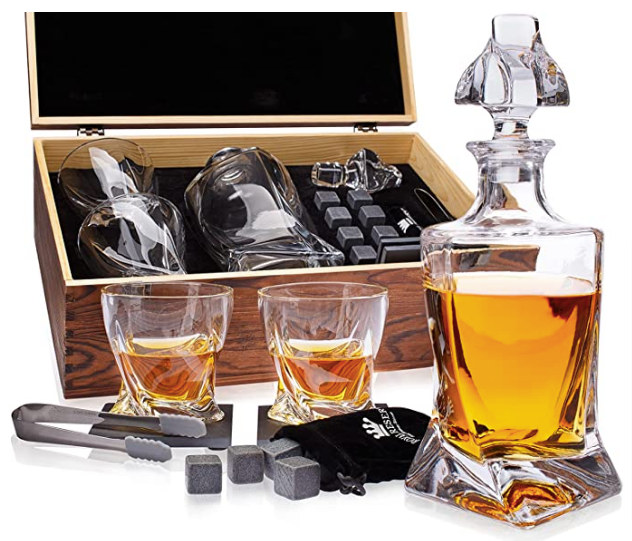 $57.76
If you can't figure out which alcoholic beverage to buy for your realtor friend, but still want to improve their drinking experience, why not consider a decanter and whiskey stones set? 
For those that absolutely insist in drinking their whiskey neat, but still want to chill their drink, whiskey stones are able to do so without diluting the precious liquid, or introducing new flavors.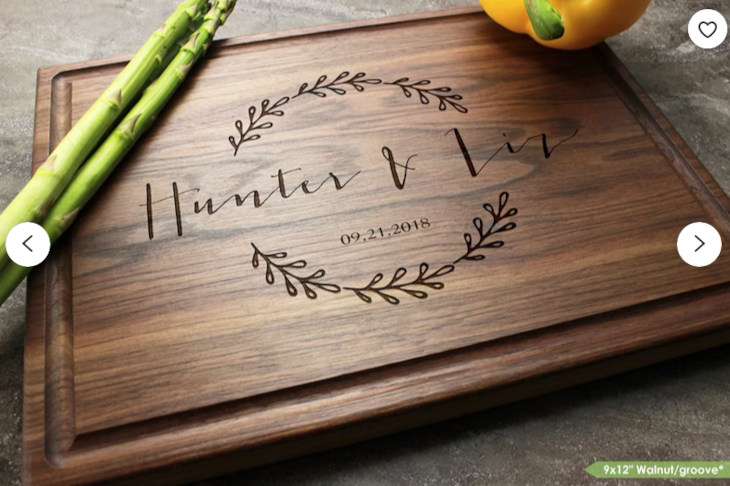 Personalized Engraved Cutting Board
$51.00+
Another classy gift that anyone, regarding of their cooking skills, can appreciate and use. There are a huge varieties of premium, personalized cutting boards available, ranging from hardwood, to environmentally friendly bamboo.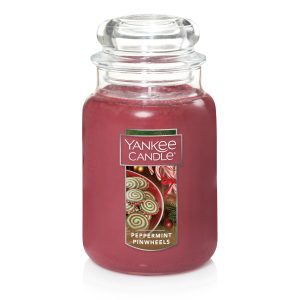 $31.00
There's a science behind how we are affected by certain scents. Scents are a powerful factor in judging our environment. Smells indicate cleanliness, age, style, and uses of the space. They can transport us instantly to a moment in our memory ad recreate the feelings of that time. The area of the brain where smell is processed, the limbic system, is also the emotional centre of the brain.
What smells would evoke the feelings you want to create in your listing? Do you want viewers to feel "at home"? As if they are in a brand-new constructed home? Luxury, hotel feel? Carefully select how your space smells to increase the appeal of the home and draw in the right clients for your listing.
Watch Our Free Digital Success Masterclass with Tom Ferry
Discover the leading digital marketing strategies that are changing the industry + live examples you can immediately put into action.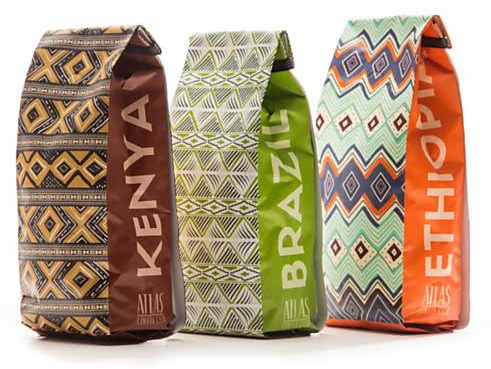 For agents that are serious about their coffee, why not get them a coffee subscription? There's a huge variety of coffee subscription services out there, but I wanted to highlight one that I especially loved.
Atlas delivers amazing coffee beans from all over the world, providing you with a sampler of different roasts, flavors and aromas.
In my sixth month subscription, I received coffee from Burundi, Tanzania, Ethiopia, Indonesia, Guatemala and Mexico. 
Each package also includes a card describing the history of coffee in the area, tasting notes, recommended brewing method, roast level, and growing region.
In addition, you also receive a postcard of the country of origin, providing you with more places to add to your bucket list.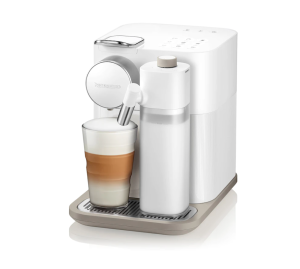 $397.00
Real estate agents have a uniquely irregular and sporadic schedule. When your schedule can run anywhere from 9 am to past midnight on any day of the week, a high-quality coffee machine is a must.
Nespresso is an affordable and attractive option for quick, easy, high-quality coffee on the go. They offer a variety of models and price ranges to suite every agent.
A great portable coffee mug could make a sweet pairing for a gift.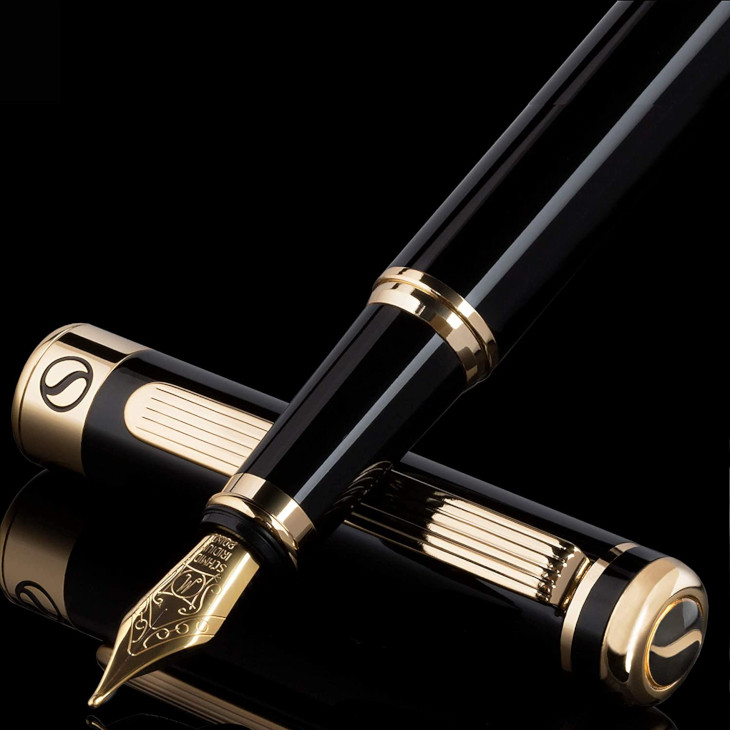 $47.99
Why would you want a high end, luxurious pen, when a simple affordable pen can the the exact same thing?
Because optics, emotions and the overall experience matters a lot in real estate. It can be the difference between a loyal client for life, or a single-deal affair.
Think about it: what message would you be telling your client if you sign the final documents with a cheapo, shaky Bic ballpoint pen?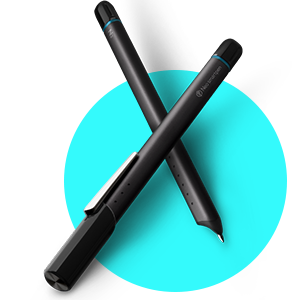 $99.00
In simple words, a smart pen is a pen that contains a micro camera, audio recorder, and computer to record and upload data. The pen follows the strokes of your writing and transcribes them on your computer or smartphone. Some pens can also be used as audio recorders that are downloaded as typed notes. For most smart pens, it's necessary to download their free app in order to access full functionality.
The Neo smart pen is an affordable, starter option that closely resembles the fit and experience of writing with an ink pen. We love this pen because it has 100 MB of data incase busy realtors don't have time to upload their notes to digitized text immediately.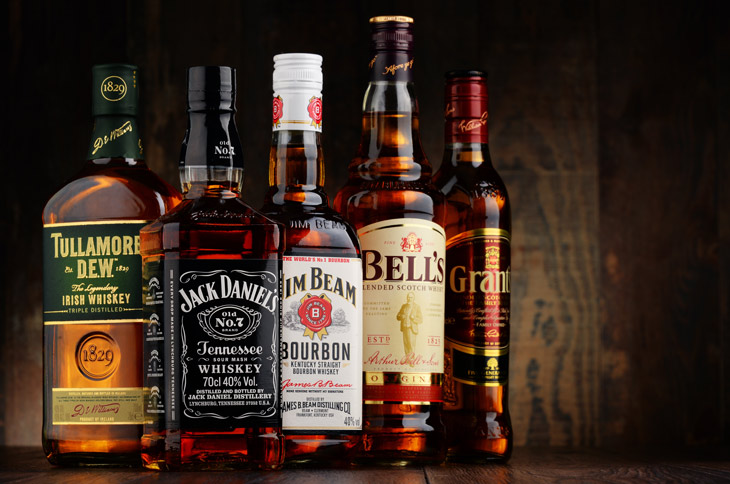 Premium Spirits – Custom Engraved Bottle
When writing this article, I posed the question "What kind of gift will you love to receive as a real estate agent?" to several realtor groups on social media. 
And by far the most common answer I received was booze. Fancy booze.
And let's be honest here, at some point, most working real estate agents will occasionally want to indulge in a drink or two.
And sure, finding the drink can be a very personal experience. Reserve Bar has a huge selection of premium drinks, and even offers custom engraving for lots of them.
A Spa Day
Everyone appreciates a day of relaxation. Real estate is a testing and strenuous career that put a lot of responsibilities on your shoulders. Taking time away from work to relax is just as important as getting focused at work. The choice of spa package depends on your price range and the receiver's preferences.
In Conclusion
We hope you enjoyed this list of gifts for realtors.
And hey, if you want more in-depth articles, tactics, strategies, and advice – subscribe to our newsletter. And if you want to dominate your hyperlocal real estate market, check out AgentFire's Spark Sites, #1 rated for several years in a row.
And the best part? You can try out all of its amazing features for free with our 10-day trial.
Check out this article next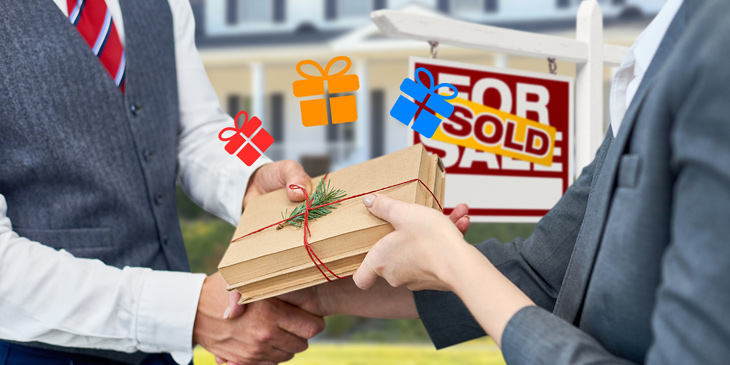 Keep Clients For Life With A Closing Gift: 28 Awesome Ideas
After going through the entire real estate process, you might be surprised by the recommendation that you should give your home buyers a closing gift.…