Do you have any clients thinking about buying new construction real estate? Help guide them through the process with our free, 11 step editable guide.
Do you have any clients that are interested in pre-construction or new construction real estate?
New construction carries a number of benefits over resale properties: the latest building codes, lower maintenance requirements, the possibility of making money on the buy, etc.
But new construction also carries a number of risks and downsides that buyers need to be aware of. It's more difficult to find financing, your clients may be buying something isn't built yet, there's always the possibility of delays, and the surrounding area may not be fully developed yet.
It's extremely important that you educate your clients on all the pros and cons of purchasing new construction, so they're able to make informed decisions.
In order to help you do that, we put together our extensive "11 Step Guide to Buying a New Construction Home."
Our guide covers all the basics your clients need to know before deciding whether to go the new construction route or stick to resale real estate.
Like our past guides, we're making it available for anyone to download and edit as you see fit. You can use this guide to put together a blog post, a valuable pdf guide to distribute to your clients, or a click magnet to attract more traffic to your website.
Check out this short tutorial to see how you can turn this guide into a valuable pdf.
If you want to stay up to date on all of our free and valuable content, subscribe to our newsletter.
We publish valuable articles and guides such as this one regularly in the morning. That way you can improve your marketing skills over a fresh cup of coffee ☕.
And if you want to dominate your hyperlocal real estate market, check out AgentFire's Spark Sites, #1 rated for several years in a row.
And the best part? You can try out all of its amazing features for free with our 10-day trial.
Check out this article next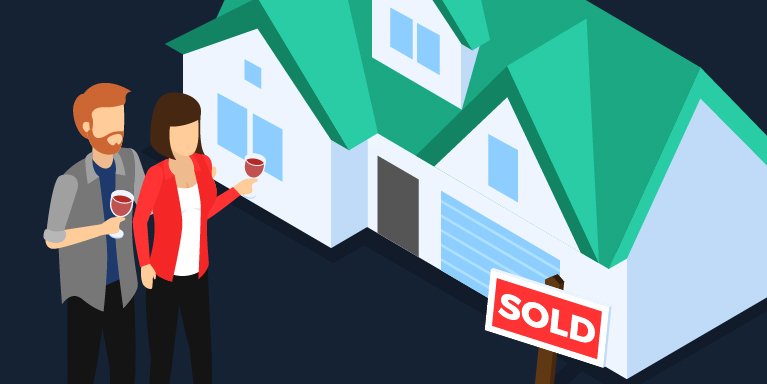 Essential Guide for First Time Home Buyers [Free Editable Guide]
Which one of us hasn't dreamed about homeownership? The idea of owning your own home on your own terms (which is at the same time an appreciating asse…