Are you a new real estate agent? Congratulations! Now that it's time to get to work, and close your first deals, check out these 6 tips to help you attract valuable real estate leads just in time for the new year.
Are you a new real estate agent? If so, welcome to the exciting and expansive world of real estate. 
Now that you have your license, and have carefully selected the right brokerage, the only thing left to do is lay back and wait for your phone to start ringing off the hook (or for your mentor to share all their connections with you), right? Not exactly. 
In reality, the bulk of your work and the skills that will define your future and ongoing success are just about to begin.
Most real estate courses solely focus on the rules and technicalities you'll need to know in order to stay out of trouble while on the job. Attracting leads, on the other hand, requires a whole different set of skills and knowledge.   
While there's no true alternative to a good mentor that guides you through your real estate journey, there are some time-tested (and AgentFire client-tested tips) that will help you draw in qualified leads who are ready to take the property-buying or selling leap.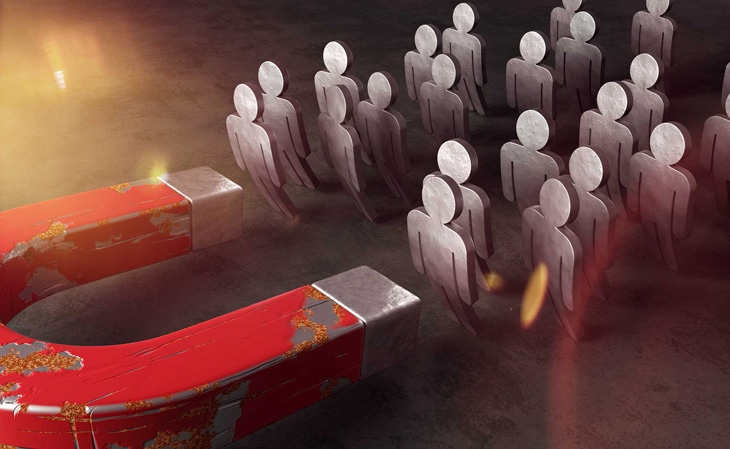 1. Understand Where Your Leads Are
We at AgentFire, understand the importance of content marketing. Well-written and SEO optimized content has proven itself to be one of the best strategies for attracting long term leads. 
As a new real estate agent, you may be desperate to get your hands on your first deal before you can even dream about completing a 20-deal year. 
The first step is finding out where your most reliable leads are. The first stop is referrals.
In fact, according to NAR, 39% of sellers who used a real estate agent found their agents through a referral by friends or family. 
At this stage, your marketing efforts are not primarily used to gain leads directly. Instead, tip-top marketing will help you to build your reputation and influence to make up for your lack of experience and keep leads on the hook.
Marketing can take on a million and one shapes and sizes. From SEO to social media, door-knocking, and more, your marketing plan is unique to you and will continue to develop as you do. Much of your time will be spent clarifying your marketing strategy and measuring ROI. For a deep dive into real estate marketing, check out these articles.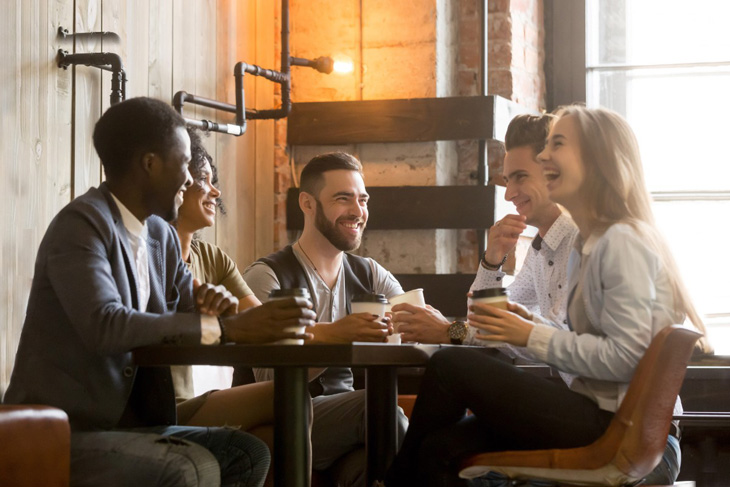 2. Start With People You Already Know
Let's think about tapping into your sphere of influence. 
If you have a real estate mentor, chances are that they've already encouraged you to reach out to all of your family members, friends, and everyone in your life (which collectively form your sphere of influence) to let them know you're a real estate agent. And when real estate mentors say everyone in your life, they do mean EVERYONE.
What is the easiest way for you to get this message out to as many people as possible? An email blast?
A series of social media posts? Door-to-door mailers? Depending on your niche and neighbourhood, mass marketing techniques can differ.
Get the Hottest Real Estate Marketing Insights, Straight To Your Inbox!
Why reach out to your sphere of influence first? Because the people in your sphere of influence who already know you, are far more likely to trust you. Trust is one of the most important ingredients in your real estate success. Think about it: as a real estate agent, it's your job is to find the perfect property and guide your clients along the process of making the biggest purchase of their lives. 
Even if no one in your current sphere of influence is ready to buy right away, they may be connected to potential clients who are prepared to take the leap. Plus, they'll know exactly who to contact when it is their time to buy or sell.  According to U.S. Census data, around 31 million people moved to a new home in the United States in 2019. That's 9.8% of all Americans moving every single year.
If you have 100 people in your circle of influence, statistically, around 10 will move this year alone.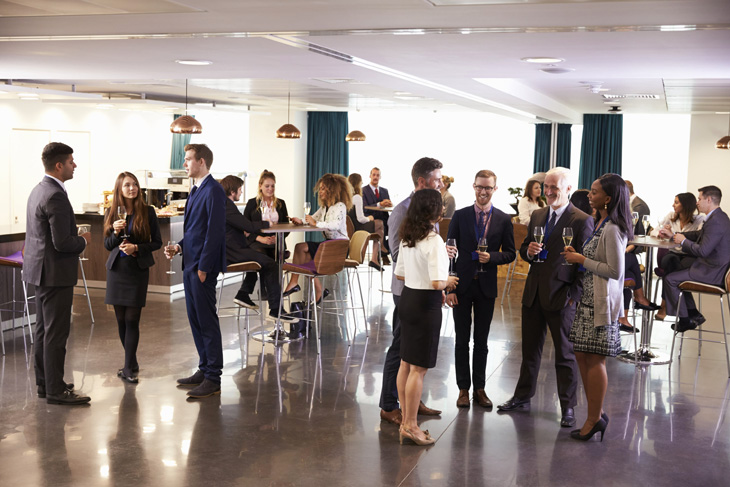 3. Network Intentionally and Efficiently.
As long as you're a real estate agent, networking will be an immovable part of your career growth. Networking includes potential clients, but also fellow agents, local business owners, members of the community, and even the stranger on the train. If you know how to introduce yourself confidently, any potential connection can lead to a long-term real estate relationship.
Now that many of us are back to our usual working schedules, we can engage in activities that finally take us out from behind our computer screens. Physically get out of your office, meet people in restaurants, parks, local businesses, gyms, your local chamber of commerce, your kids' school, trade shows, etc.
This new freedom however, hasn't reduced the efficacy of social media groups and forums.
At this point, each and every niche, community, or cityb seems to have its own Facebook group, as well as official city forums. Reach out to these groups and engage by sharing information that is unique and useful to followers. Making yourself known on social platforms is a great avenue to branding yourself as the go-to local real estate professional. 
There are tons of tips and relevant lead magnets you can offer if you take a moment to research each group demographic. For example, a local dog owner's Facebook group could appreciate a few great ideas on local places that are dog friendly. Young professionals in your hyperlocal area, on the other hand, may be more interested in free buyer and seller guides, or suggestions for new, hot hangouts around their local area. 
Above all, make sure you focus on building relationships. Never underestimate the power of genuine interest in others and building rapport. If you're an introvert, starting online is a way to put yourself out there without physically 'putting yourself out there'. The more you do it, the easier it will get, and it eventually becomes kinda fun.
The more present you are in your hyperlocal area, the more likely you are to enjoy the payoff of new acquaintances, leads, and even more sources of referrals.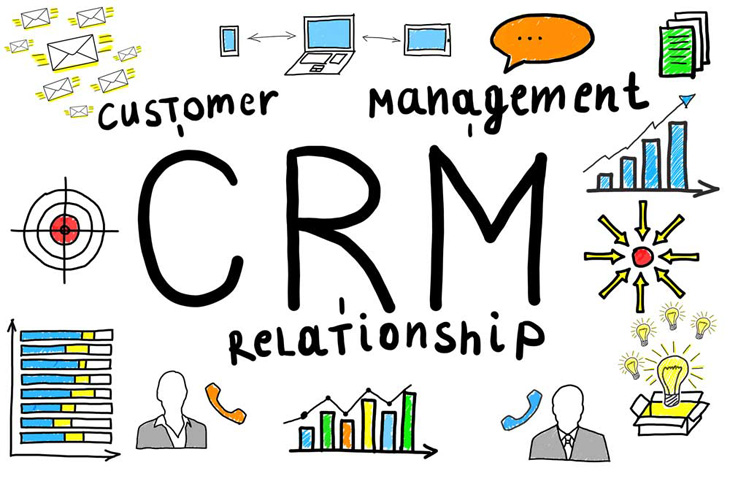 4. Use a CRM and Stay On Top of Follow Up
Back in the '90s, British Anthropologist, Robin Dunbar proposed the idea that the average human brain can only comfortably maintain a maximum of 150 stable relationships.
While research is still being done on the matter, one thing is sure: we all have limited time in our daily lives and there's a limit to how many relationships you can maintain without some help. 
It's absolutely essential that you use a system to keep track of all your leads, contacts, and members of your sphere of influence. 
As a real estate agent, your CRM will become your best friend and most used tool. Your CRM should be one of the first tools you acquire and familiarize yourself with. From gathering and organizing contacts acquired through your website, to tracking followups, connecting your team, and even notifying you of special events, a great CRM is invaluable and dynamic.
At AgentFire, our websites integrate with every leading CRM on the market. Follow Up Boss is the CRM that most of our clients opt for because of its detailed functions built specifically for real estate success. But to be honest, as long as they help you manage your relationships, integrate well with your real estate website, and help you capture leads directly from your marketing efforts, it's just a matter of personal preference.
In other words, a CRM works like an additional "brain", specifically built to help you maintain more relationships than you could on your own.
To learn more about how to make the most of your CRM, speak to our product specialists. 
Get Free 10 Day Trial
Want to dominate your hyperlocal real estate market? Then you need to check out AgentFire's Spark Sites.
Click the button below to learn more, and start your free 10-day trial!

5. Build A Strategy For Staying Top Of Mind
Now that you have a few contacts in your CRM and you've populated it with your contact's info, including all their anniversaries, holidays, and life events coming up, it's time to take the next step. 
You'll need a measurable strategy  to maintain those relationships, to reach out to them at the right time, and with the right techniques.
Keller Williams' research shows that for a person to remember and keep you on top of their mind, they need to hear from you around 33 times. Each of these attempts at contact is called a "touch."
33 may sound like a lot, especially if you're managing an ever-growing number of contacts. Even if you have just 200 people on your database, you can expect to reach out 6,600 times.
Thankfully, it's not as hard to do as you think. Especially if you make good use of your CRM, as well as email automation tools, such as Mailchimp, or AutopilotHQ.
Here's one possible way in which you can complete these 33 touches to all your contacts in a single year:
Each month, send a postcard, letter, pamphlet, or another form of marketing material that promotes your services as a real estate professional to all of your contacts. 
Each month (but not necessarily at the same time as the last step), do a mass email campaign to everyone in your sphere of influence. This email should appeal to their interests and their stage in the buying/selling journey. 
When it comes to clients that are already homeowners, think about how you can enrich their local knowledge or educate them further about home maintenance. For example, periodically send them reports on how much their home has increased in value since they first bought it, a valuable list of renovations that can boost the value of their home, how local market conditions are affecting the value of their home, etc.
For future home buyers, appeal to their primary concerns and interests that surround transitioning to a brand new lifestyle. The best mortgage rates and mortgage providers in your area, commonly overlooked details, and up and coming neighbourhoods, could be good topics to start with. 
Renters could receive updates on how to decorate without losing your deposit, why home owning is more beneficial than renting, new housing developments coming to their area, and lists of affordable properties.
Diversifying the mediums you use to share this content can stop it from becoming redundant and irritating for clients. Bounce between email, social media, blog posts, text messages, etc.
Keep in mind that most clients are unlikely to see every single point of contact you throw at them. Don't be afraid to repurpose content over time. Your next email blast could contain a valuable piece of content you recently published on your blog, the latest market research, and links to your social account where you expand on the same topic in easy-to-digest bites. Aim for about 12 points of contact here. 
5 times a year, send a specialized, higher value promotional item that they are likely to keep and use. This could be a holiday card, a fridge magnet, a local summer event schedule (with your logo and contact information on it), etc. (5 touches) For some ideas, check out this article on pop-by gift and marketing ideas. 
4 times a year, reach out to them personally. Either in real life, by means of a phone call, a handwritten letter, or a personalized, handcrafted email. (4 touches).
Program alerts for each of these touches on your CRM, so that you know exactly when it's time to reach out.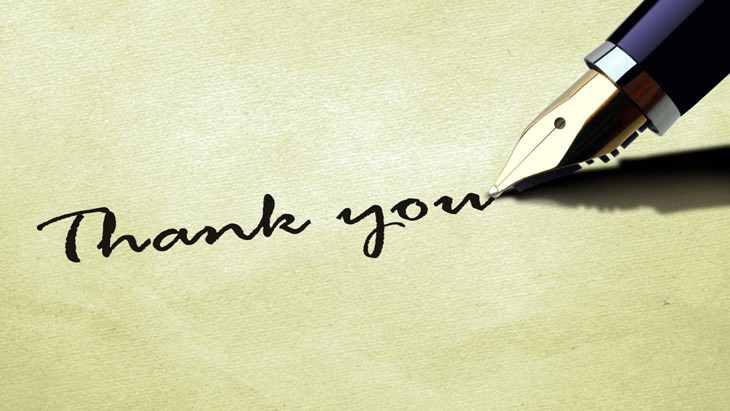 6. Show Gratitude
Don't get caught up in the rush of gathering new clients and scoring sales. Real estate is a long game; the average person makes a real estate purchase once every 15 years. Maintaining clients is just as important as getting their attention in the first place. Once you start closing deals, and you begin to get referrals from your contacts, make sure you show your gratitude.
Send your contact a handwritten thank you letter, give them a call, buy them lunch, send a gift card, etc. Have a standard practice in place for giving thanks after a deal closes. This will make the process professional and easy. 
In the long run, this gratitude will not only make you feel good, but you will also strengthen your relationship and make that contact more likely to send more referrals your way. 
Watch Our Free Digital Success Masterclass with Tom Ferry
Discover the leading digital marketing strategies that are changing the industry + live examples you can immediately put into action.
Final Words
Starting your career as a real estate agent can be both exciting and overwhelming. 
But if you follow a time tested strategy, and use all the tools available to you, you'll be able to incrementally build a solid base for your real estate career.
To stay up to date on all of our free and valuable content, subscribe to our newsletter. We publish valuable articles and guides such as this one regularly. That way you can constantly improve your marketing skills, and become a more effective real estate marketer.
Ready to dominate your hyperlocal real estate market? Check out AgentFire's Spark Sites, #1 rated for several years in a row.
And the best part? You can try out all of its amazing features for free with our demo. 
Check out this article next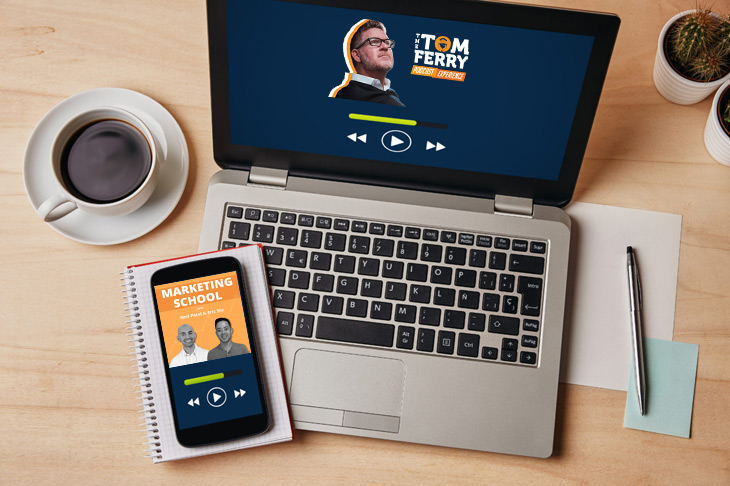 20 Real Estate Podcasts You Need To Start Listening To
They say that smart people learn from their mistakes, but wise people learn from others' mistakes. Listening to podcasts is one of the best and most…