Over the past few years we've rolled out a ton of great features for our customers. Features like Engage CTA, ConvertPages and Area Guides. Today, we show you exactly how to drive success with those tools based on YOUR specific goals in our new 'Success Dashboard!'
Over the past few years we've rolled out a ton of great features for our customers. Features like Engage CTA, ConvertPages and Area Guides. Today, we show you exactly how to drive success with those tools based on YOUR specific goals with our new 'Success Dashboard!'
The best tools are useless if you don't know how to use them to drive real results.
It wasn't until realizing this that we started to notice something interesting—no matter how many tutorials and resources we created to show the value in our tools, what many agents really wanted was an exact path to getting results.
That's when we developed our 5-step gameplan. As soon as we rolled it out, it became an instant hit! But, something was still missing. Not all agents were created equal as most of them have their own different set of goals to achieve success.
Some agents just want to focus on long-term organic results and increasing listing appointments. While others may just want a 'syndication hub' or want to launch their own pay-per-click campaigns to drive traffic to specific landing pages.
In a nutshell, every agent has a different idea of what success means to them.
That's when our Success Dashboard was born.
It all starts from a single dashboard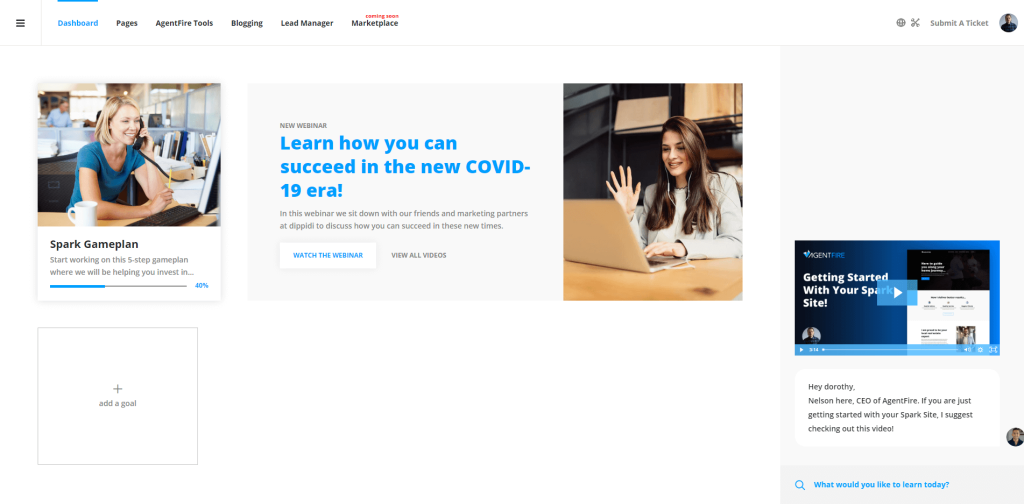 Forget about second-guessing where to start with your AgentFire site, we've made things SUPER simple to set up and ACHIEVE real goals.
Think of these goals as your guide, handpicked and selected from years of working with real estate professionals, to help them dominate their markets and become local experts.
From the dashboard you'll see we've already gone ahead and pinned our featured goal to your dashboard – our 3-Step Gameplan.
This gameplan has been an invaluable tool lan has been an invaluable tool for thousands of agents to take their website from zero to hero in just three simple steps.
Adding new goals to your dashboard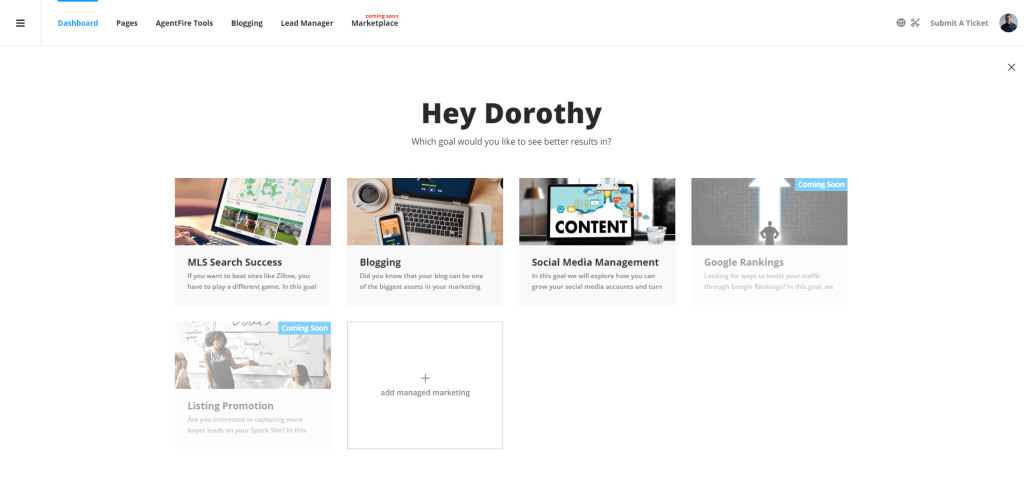 You can add new goals to your dashboard any time. Choose from goals like 'Social Media Management', 'MLS Search Success' and 'Blogging'.
To add a new goal to your dashboard, click the "+".
Each goal comes with its own set of tasks and short, useful video tutorials to help you along the way. Track your progress from the progress bar in the top right corner of each individual goals' view.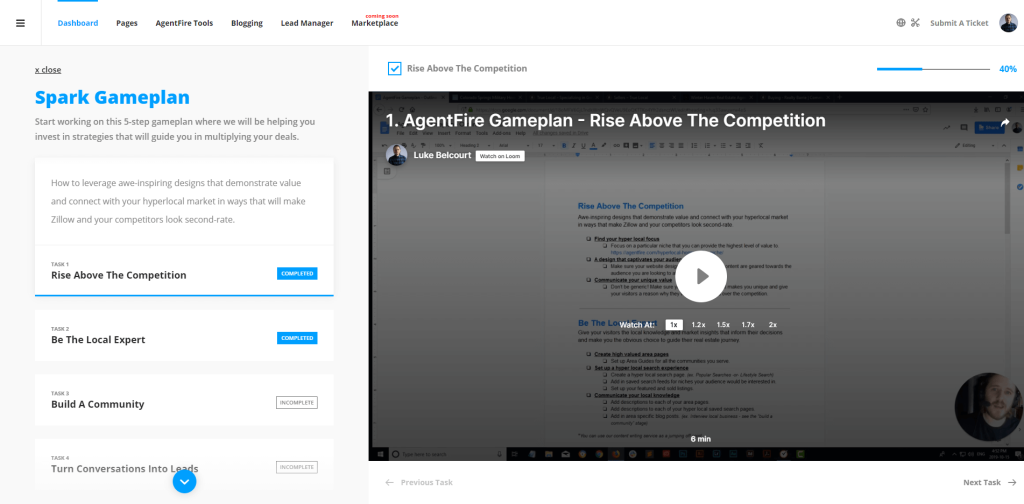 Check out your new 'Events' widget

Now you can be guaranteed to never miss out on a single AgentFire event like our new COVID webinar coming soon, new trending articles or a recent case study. All of these will be EASILY accessible from your dashboard's Events widget.
Need support tips?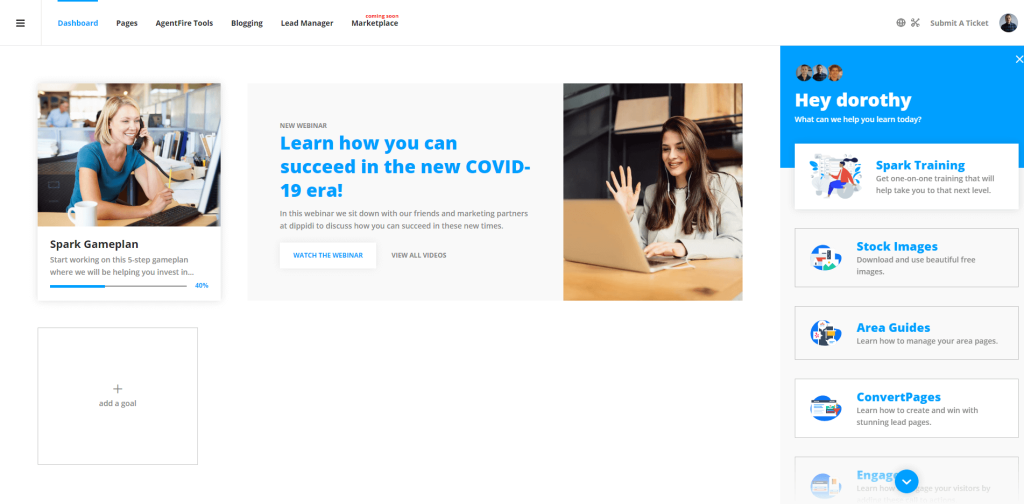 Need a little extra support?
Book a Spark Training session with one of our client success team members super quick and easy.
From the new Support widget, you'll also be able to stay up-to-date on the latest AgentFire updates, real estate marketing articles we think you might like and so much more!
We want to hear your feedback!
This is just one HUGE upgrade we've made to our Spark Sites to make it easier for our customers to start driving REAL results from their sites. Our new Success Dashboard wouldn't have been possible without receiving the AMAZING feedback from our customers over the years.
Got some feedback about the new Success Dashboard? We want to hear it! Head over to your Spark Site and let us know by shooting us a message from the Support Widget!
Check out this article next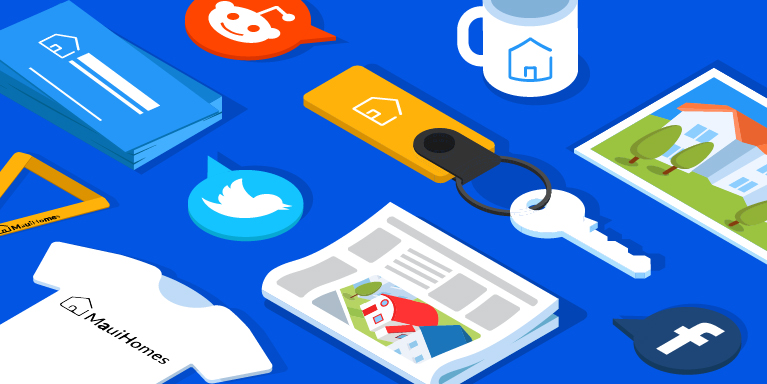 150 Real Estate Marketing Ideas To Supercharge Your Marketing Efforts
If you're looking to take your real estate marketing strategy to the next level, but are stuck in a rut, check out (and save) this massive list of spe…