To ace your listing presentations, you have to master great first impressions, you must be well prepared, and you need to overcome common objections.
So, you've sent out your marketing campaign, you've gotten a number of phone calls and you have scheduled a meeting with a potential seller. 
Congrats!  But the real work has just begun. It's time to prepare yourself for the listing presentation.
The perfect sales presentation includes four main components: making a good first impression, being well prepared and knowledgeable, overcoming objections and getting the listing signed.
So what exactly makes the perfect listing presentation?
Making a great first impression
Never underestimate the impact of a first impression. As Jordan Belfort (the Wolf of Wall Street himself) said: "It takes only a quarter of a second for a prospect to make an initial decision about you when you meet them in person."
First and foremost, don't make the amateur mistake of not dressing up for the part. Surgeons wear scrubs, firemen wear firefighting gear, and judges wear robes. You need to dress up like a professional real estate agent. 
Not only will dressing up help you look the part as a real estate professional, but subconsciously it will also give you an extra bit of confidence.

"When I have a tan, freshly cut hair, and I am wearing a smile and my new, tailored suit and gold watch, I know I can conquer the world." Says Fredrik Eklund on the book "The Sell." 
"No matter what you do in life, even if you're a telephone operator sitting in a cubicle, looks matter. Why? How you feel directly correlates with your attitude. If you feel polished and put together, your performance is polished and put together."
Looking like a professional is extremely important in real estate, especially during your first in-person meeting with a client. And it makes a lot of sense if you think about the nature of your job.
For most people, their home is the largest financial asset they will ever own. If you're going to be helping them sell it, you need to demonstrate that you're qualified to do so. Dressing up is the first step towards convincing your clients that you are.
Next, you need to master the perfect handshake. Many agents overlook the importance of a good handshake but don't make the same mistake. Whether you like it or not, a handshake says a lot about you. 
As a study published in the Journal of Personality and Social Psychology discovered "handshaking characteristics are related to both objective personality measures and the impressions people form about each other."
That's why you have to make sure the message your handshake communicates is a positive one.
Your handshake should be firm and deliberate. Neither a vice grip nor a wet fish. More of a gentle squeeze. Handshakes should last between two to five seconds at most but pay attention to the other person's lead, and politely pull away when ready. 
And as you shake your client's hands, make sure you maintain eye contact. Eye contact communicates confidence and honesty. 
The Australian Government put together an awesome video on handshakes to avoid.
At first glance, these details may seem unnecessary and pedantic. But never forget that you can't undo first impressions. You only get one chance to get it right.
Of course, a nice tailored suit and a strong handshake are not going to get you the listing signed by themselves. But they will give you a significant head start in establishing a great first impression!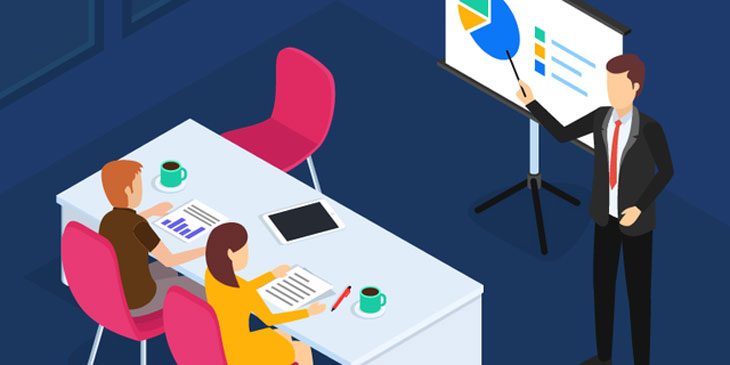 Show up well prepared
It's not enough to look like a professional, you have to prove that you are one. 
How do you do that? By showing up to your listing presentation well prepared.
Good preparation lets you anticipate questions and overcome objections, all while proving your real estate expertise.
You want to prepare a detailed and informative listing presentation that educates your client on the current market, how the listing and selling process is going to be, and which marketing skills you'll bring to the table.
And ideally, you'll do your listing presentation in a way that proves that you are the best real estate agent they could hope for. 
Let's take a look at an example:
Agent Andrew just got a call from Sarah. She wants to list her home, so she set up an appointment with Andrew to see if he's the right agent for the job.
What should Andrew bring to the listing presentation?
Andrew should bring:
Comparable properties
Andrew would bring printouts or a Powerpoint presentation showcasing recently sold homes comparable to Sarah's home. 
These printouts and/or slides should include relevant statistics such as how long the listings stayed on the market, which price reductions they had and when, and how these properties differ from Sarah's. 
These comparables are extremely important because they will help Andrew prove how much Sarah's home is worth based on real data, and will be instrumental in pricing the home to sell from day one.
"Comps should ideally have the same number of bedrooms and bathrooms, be located within a quarter-mile of your home, and within 200 square feet of your home's size." Says Tristan Ahumada, CEO of Lab Coat Agents. "Whenever possible, they should be in your ZIP code and school district too." 
A marketing plan
Andrew should also bring to his listing presentation a detailed plan showcasing the marketing efforts he will execute to help sell Sarah's home. This will include how he plans on staging her home, how he will use professional photography, when and how he will run open houses and the traditional and digital marketing channels he will use to market her home.
Andrew will also make sure to assure Sarah that he doesn't plan on just uploading her home on MLS, or put up a sign on her yard and just call it a day.
A point-by-point explanation of the sales process
One of the biggest contributions that real estate agents bring to home sellers is their ability to smooth the buying and selling process.
That's why it's very important for Andrew to explain how the entire selling process will go, and how his skills and resources will make the process go smoothly. 
His listing presentation should be well-rehearsed and perfected. That way, if he's ever asked to meet with a prospective client without warning, he'd be able to do so confidently and without stressing too much.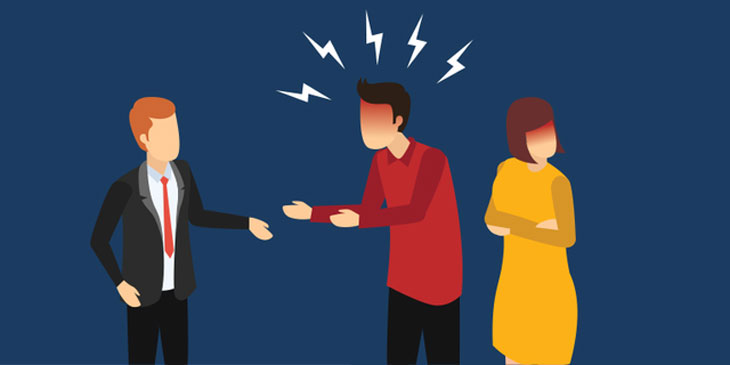 Overcoming common objections
Of course, even if you make a great first impression and wow your prospects with your listing presentation, there's always the possibility that you'll get some objections. That's why it's important to familiarize yourself with some of the most common objections and prepare a strategy to overcome them.
Some common objections are:
"Another agent offered to list my home for less."
Given the dollar amounts you're dealing with in any real estate transaction, it's only natural to expect clients that try to spend as little money as possible. To overcome this objection, you can reply with:
"I only get a small portion of the commission. Half of it is used to attract buyers from other real estate agents. If we reduce the commission, the only thing we'll accomplish is harming our marketing efforts and reduce the number of potential buyers." 
or
"Unfortunately, I'm not able to cut my commission. This is the standard I charge. I give all of my clients full service and I want to give you my full service as well. If you would like to hire me as your agent, I would love to sell your home!"
or maybe
"There are a lot of agents out there who are willing to cut their commission and I do not advise going with a discount agent. They likely will have little involvement in the sale of your home and may not do any marketing."
"I really want to work with you. But can you give me a discount?"
Just like the last objection, the client is trying to pay as little as possible. But they are a bit more committed, so you can reply with something like:
"If your home sells in two weeks, then I don't mind adjusting my commission. But if your home takes longer to sell than that, then I will need to charge my standard rate. That's because I need to consider my marketing costs and all the work and effort that goes into the sale
or
"If I bring my own buyer, sure!"
"We are meeting with a few agents and then we will make our decision."
This is typically a stalling tactic. You can assume that any lead you meet in a listing presentation has compared you to other agents. But don't forget that they liked you enough to meet you in person. There's usually a real reason hidden beneath the surface, so you should ask open-ended questions to draw it out; questions that start with "what", "where", "when" and "how." 
Generally, you want to avoid questions with "why" because they tend to sound accusatory. 
Try something like: 
"I understand. What specifically are you are looking for in an agent?"
or
"It sounds like you don't want to work with an agent that doesn't have your best interest in mind, do you? How would you describe the right agent for you?"
"We just wanted to find out the price of our home, we will let you know if we decide to list."
This is another stalling tactic, usually because your presentation failed to impress your clients. Again, you need to draw out the real reason why they don't want to list right now. Use open-ended questions, and listen carefully.
"…if we decide to list? (wait for their response, and listen carefully.) How will you determine when the best time to list is?" (wait for their response and keep listening).'
Then you can follow up with:
"It sounds like you want to get the best possible price for your home. What price range are you hoping to get? (wait for response). We can always put the home on the market and if you do not get your asking price then we can take it off. Does that sound like a terrible strategy? (say it with a friendly, knowing smile)"
"Can we have a shorter listing agreement?"
This client is already convinced of your qualities as a real estate agent. But they need reassurance that they made the right choice.
"…Shorter listing agreement? (wait for your prospect's response and listen carefully). I'm sure you want me to market your home to the best of my abilities. How am I supposed to do that with a short listing agreement? (wait for his/her response.)"
Follow with:
"If that's what you want, I'll do that. But I'm sorry… I cannot commit to my standard marketing plan with a shorter than standard listing agreement. It wouldn't be fair to invest a substantial amount of marketing funds into a listing that I am only given a short amount of time to sell."
or
"Why don't we sign at the standard listing time and if, for any reason, you do not feel I am the right fit, we can cancel the listing if you choose to do so."
"Another agent told us we could get a lot more for our home."
This objection comes from a place of emotion, not logic. If you showed the prospect a few comparable properties, you've already provided plenty of evidence about the real value of their home. Instead of beating them over the head with stats, try to empathize with the client. Then reply with something like:
"… a lot more?" (wait for response) "I can't speak for that agent, nor how he or she came to that conclusion. But correct me if I'm wrong, but it sounds like you're worried that I'm not giving you a favorable listing price." 
You can then follow up with
"These comparables show what the market is willing to pay for your home right now. At the end of the day, we're gonna list at whatever price you want. But I wouldn't be doing my job if I didn't tell you that if we list too high, you'll be placing your home in the lower end of a higher price range. On that higher price range, buyers will be comparing your home to others with more amenities and features.
You'll also miss out on the traffic that comes from buyers searching for homes on the price range that the market says your home is worth."
Conclusion
The key to a perfect listing presentation is preparation. As Brian Tracy said in The Psychology of Selling, "Everything you do in the sales process, from the first contact through to the close of the sale and the delivery of the product or service, has an effect.[…] Nothing can be left to chance. It all counts."
Being well prepared for a listing presentation will help you demonstrate your skills as an excellent real estate agent to your clients, and will also help you anticipate issues and overcome objections. All while remaining cool and collected. 
So once you put together a beautiful listing package, have done your research, and perfected your first impression, you'll be able to feel prepared and confident in any appointment you book with your clients.
And most importantly, you'll increase the chances of putting a brand new listing on the market with your name on it!
If you enjoyed this article, and don't want to miss any of our future ones, subscribe to our newsletter. We publish articles like this one regularly in the morning, so you can improve your marketing skills over a nice cup of coffee ☕.
And if you want to take your hyperlocal real estate market dominance to the next level, why not check out our Spark Sites? Thanks to our 10-day trial, you can try out the entire suite of AgentFire's hyperlocal dominance tools ⚔.
Or if have any questions, and/or you'd rather see all the tools first, schedule a demo with one of our Client Success Specialists.