Having trouble staying organized and getting things done? Try these 14 essential productivity tools for real estate agents who want to get more done.
According to author and self-improvement pioneer Paul J. Meyer, "Productivity is never an accident. It is always the result of a commitment to excellence, intelligent planning, and focused effort." 
And I think it's safe to say that this quote is absolutely true. Productivity is not something that happens in a vacuum. But even in the best of circumstances when the market is hot, demand for housing is high and credit is easily available, it can be hard at times to remain consistently productive. 
And no, that's not always due to personal laziness or complacency. In many cases, it's simply a case of lacking the right productivity tools, knowledge, and/or systems in place to get as much done as possible.
And now that we are in significantly more challenging circumstances, and so many of us are forced to quarantine in place, it's even harder to stay focused, avoid distractions, and give our real estate responsibilities 100%.
That's why we decided to update and revise our recommended list of productivity tools that can help you and your team remain productive.
What do we mean by productivity tools?
Basically, they're anything that will:
Help you get more organized

Get your work done faster

Waste less time
Most of the tools you'll find here are used regularly by the AgentFire team and myself. We can testify firsthand to the power they have when used correctly.
Productivity Tools For All Agents
Whether you are a solo broker/real estate agent or are part of a real estate team, these tools will help you increase your productivity significantly. 
Most of them offer a free trial/free version, letting you test them out before you decide to pay for the upgraded version.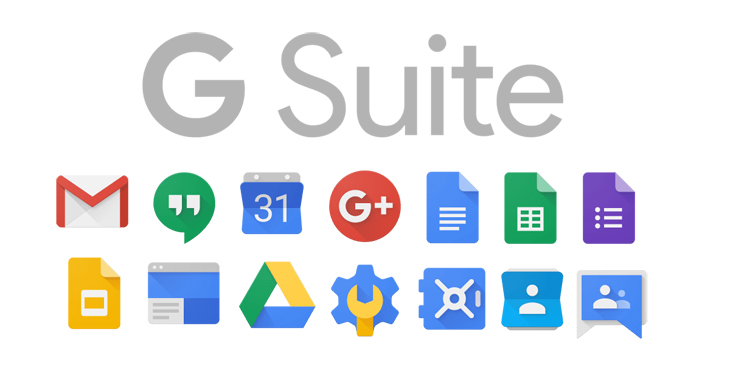 Best General Productivity Set Of Productivity Tools: G-Suite
The influence that Google has over the entire internet is both awe-inspiring and worrying at times. But we can't ignore that Google didn't get to where it is right now for no reason.

Google continues to provide amazing tools that are simply on a league of their own. One of those sets of tools is G Suite.
G suite is made up of the following 12 main productivity tools: 
Gmail

– Google's free email solution. You're probably well acquainted with it already.

Google Drive

– A cloud-based data storage solution.

Google Docs

– Google's take on word processing.

Google Sheets

– Google's version of Excel spreadsheets.

Google Slides

– A Powerpoint alternative.

Google Forms

– A tool that lets you create questionnaires and surveys.

Google Sites

– A wiki and web page creation tool.

Google Calendar

– Google's time management tool.

Google Hangouts

– A voice over IP (VoIP) tool, similar to Zoom and Skype.

Google Currents

– A tool for internal business communication, based on Google+.

Google Keep

– A note-taking tool.

Google Vault

– A searchable, long-term media archiving storage solution, useful for eDiscovery, investigations, and forensics.
All of these tools are web-based tools that are extremely useful in improving your productivity and communication among your team members. They are also available as apps on both iPhone and Android devices.
G Suite is such a great set of productivity tools that we could write an entire article on it. While we won't go into depth about each and every single G Suite tool, I do want to briefly mention those that we use on a daily basis here at AgentFire.
Google Docs, Sheets, and Slides are G Suite's answer to Microsoft Word, Excel, and Powerpoint.
Sure, Word, Excel, and Powerpoint offer more functions and features. But Google Docs, Sheets, and Slides are no slouches either.
The biggest benefit that G Suite offers is how well all of these tools integrate with each other. All G Suite documents can be stored directly on Google Drive and can be embedded into each other.
But Google Drive isn't limited to just G Suite documents. You can use it to store any kind of document you want. It works, in fact, just like a web-based hard drive.
Google Drive's free version gives you 15 GB of free storage, but if you require additional storage, you can purchase up to 30 Terabytes of storage at a surprisingly affordable price. 
Here at AgentFire, we use Google Drive to save our Standard Operating Procedure documents, as well as our marketing strategy files that we need to collaborate on.
Google Drive means you no longer need to save documents directly to your desktop, nor email them to your teammates. Since the documents are saved directly on the cloud, anyone with permission to use them will have access to it.
Google Calendar lets you set up appointments, plan your day, coordinate with team members, and so much more. It's possible to use Google Calendar to let your clients schedule a meeting with you automatically. 
Finally, Google Hangouts lets you set up video conferences with team members and clients, share documents, and have better reliability than Skype. All of our AgentFire team meetings are held using Google Hangouts.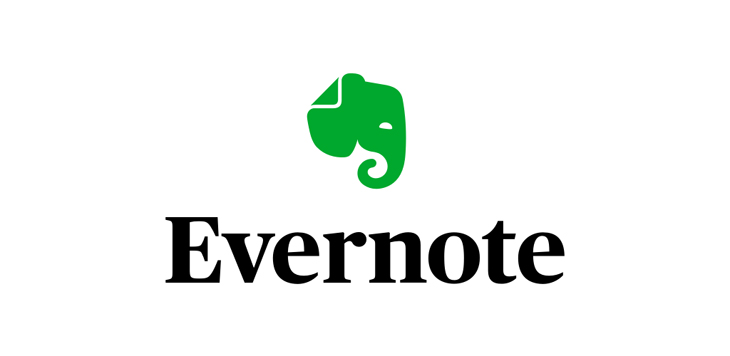 Best Note Taking App: Evernote
Google offers its own note-taking software in the form of Google Keep. But like the majority of Google's productivity tools, Google Keep offers fairly basic functionalities. 
If that's all you really need, then, by all means, use it. But if you want a fully-featured solution, you can't go wrong with Evernote.
Don't let the "note" in its name fool you. Evernote is far more than a digital sticky note board. 
Not only does Evernote let you save and access your notes or to-do lists across all your devices, but you can also attach PDFs, receipts, images, entire websites, record voice notes, and so much more.
It has a search function that lets you easily find what you need, and you can use it to collaborate with your team members in real-time.
Evernote was one of the first note-taking app of its kind developed. That longevity has given its developers plenty of time and experience to determine what works and what doesn't.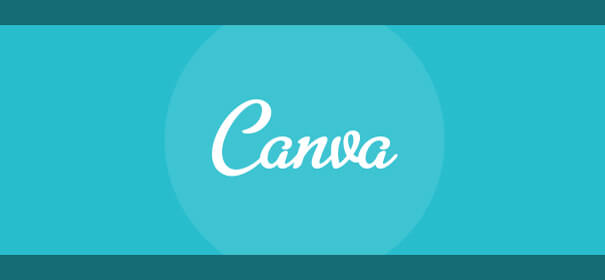 Best Content Marketing Graphics Creation Tool: Canva
If you take your content marketing and social media outreach seriously, you know how important visuals are towards drawing as much attention as possible to your content. But creating graphics from scratch can be VERY time consuming, even if you have graphic design skills.
While we often recommend that you use sites such as Fiverr to order any graphics that you need for your content from a freelancer, sometimes you need graphics RIGHT NOW.
This is where Canva comes into play. Canva is a web-based graphic design platform that lets you create charts, prints, presentations, infographics, and many other kinds of graphics you may need.
Its user interface is intuitive and offers you a huge amount of templates for you to make use of. In short, Canva is kinda like a user-friendly version of Photoshop and Illustrator.  And the best part? It's free to get started.
Canva also lets you save templates that can be re-used and delegated to team members so they can create your social media posts in bulk.

Best Social Media Management Tool: Hootsuite
Social media marketing is absolutely essential for your success as a real estate agent. But it can be very time-consuming to post to every single social network that you belong to every time you need to post an update.
This is where HootSuite comes into play. Hootsuite lets you schedule and post on all of your social media accounts at the same time. If you build out an idea for the frequency, type, and time of posts, you can hop in Hootsuite and set it all up.
How well does HootSuite work? To put it in perspective, I was able to schedule 6 months' worth of posts in just two days of work. Now that's efficiency!

Best Landing Page Creation Tool: Instapage
Calling Instapage a tool really doesn't give it justice. A more accurate description is to call it a landing page creation platform.
Instapage lets you create high performing landing pages for your online marketing campaigns with its easy to use What You See Is What You Get (WYSIWYG) Editor.
All you have to do is pick a template, tweak it to your liking, and deploy it. Then, with its real-time A/B testing tool, you can check the effectiveness of two simultaneous versions of a landing page and fine-tune them for maximum effectiveness. 
We love Instapage so much that many of our landing pages on our ConvertPages tool are inspired by Instapage.
Get Our Pricing
Want to dominate your hyperlocal real estate market? Then you need to check out AgentFire's Spark Sites.
Click the button below to learn more about pricing.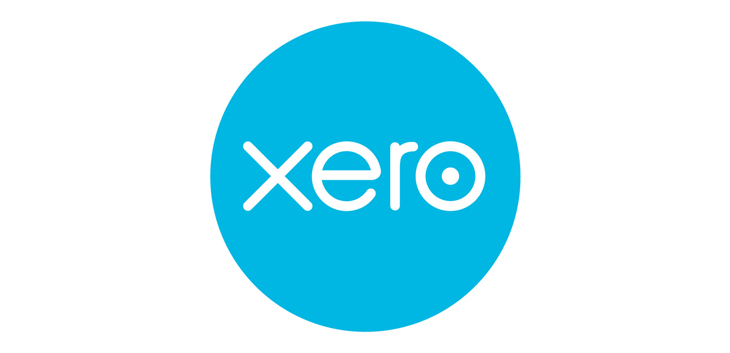 Best Accounting Management Tool: Xero
Xero is an accounting management system, in the same vein as QuickBooks/Freshbooks. But Xero's greatest strength is its ease of use. Learning to use it doesn't require extensive training, meaning that you'll be able to use it quickly, and it won't take long to train a new team member on how to use it.
But don't let its ease of use fool you into thinking its features are limited when compared to Quickbooks. Anything that can be done with Quickbooks, can be done BETTER with Xero.
Some of its best features include:
Bank reconciliation

Free, unlimited email support

Log-in from anywhere

Contacts – Keep track of suppliers and customers.

Ability to attach documents to your financial data.

I'm sure more than once you've found yourself needing to send a document to a colleague, client, or home seller in a hurry, but had no scanner nearby.
If that's the case, this app is for you. Scanbot is a free app that automatically converts a photo into a PDF document. This can then be saved right into your Dropbox or Google Drive for your team to use.
It's easy, convenient and the perfect tool for busy agents on the go.

Best Document Automation Tool: PandaDoc
PandaDoc is a document automation program with built-in electronic signatures, workflow management, and document builder capabilities.
This tool allows you to create and send out documents, collect legally binding e-signatures, and manage those documents. 
PandaDoc integrates with major CRMs such as Salesforce, Pipedrive, as well as Paypal, Stripe, Google Drive, DropBox,  Slack, and many other productivity tools.

Best Email Marketing Tool: Mailchimp
Mailchimp is an easy to use email marketing automation platform, which allows you to create email drip campaigns, send out newsletters, auto-reply clients, and run entire real estate marketing campaigns.
If you've read some of our recent email marketing campaigns, you know how important they can be in gathering as many leads as possible.
Mailchimp is free to start and offers very affordable plans for businesses.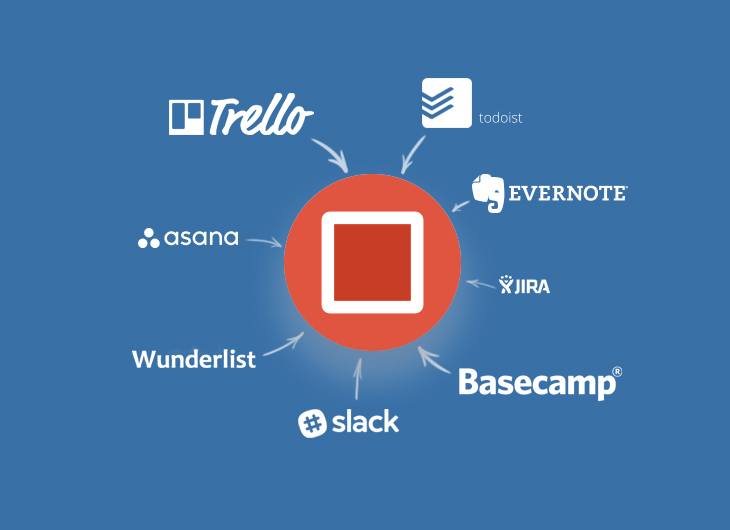 Best Productivity Tool: PomoDoneApp
The Pomodoro technique is a popular time management method (which many of us here at AgentFire use) that is extremely effective in increasing your personal productivity. 
It works by using a timer to break down your work into manageable chunks of time. Traditionally, these intervals are 25 minutes in length, separated by short breaks.
Each of these work intervals is called a pomodoro (Italian for tomato) since the creator of this technique used a tomato-shaped kitchen timer to develop it.
There are countless apps out there that make it easy to track each of your time intervals. But a great one is PomoDoneApp.
This tool has great integrations, including Trello, Asana, Evernote, Slack, Google Calendar, and many others. That way you use this technique to your advantage and have a better idea of where you're spending your time.
Productivity Tools For Real Estate Teams
While these productivity tools COULD be used by solo agents to better organize their workload, these tools are geared toward teams.

Best General Project Management Tool: Trello
Trello is one of the most popular project management systems in the world. At this point, there's a very good chance you've already heard of Trello.
In case you're not familiar with its features, here are a few things it can do for you. 
Trello lets you and your team members coordinate marketing projects, plan out sales pipelines,  outline your real estate systems, outline and implement just about any kind of multi-step organizational needs you may have.
Trello's design philosophy is based on Toyota's Kanban principles, which organizes tasks using cards on a virtual billboard (kanban means billboard in Japanese).  
Compared to other project management tools, Trello is fairly basic in the number of productivity tools and features it offers. But that simplicity in itself IS of its greatest strengths. It has an extremely friendly and intuitive user interface, meaning that onboarding a new team member is easy and quick.
If you're curious about Trello, there's a limited, free version. It lets you get your feet wet and explore its features and see if Trello works for you.

Special Mention: Asana
Just like Trello, Asana is a project management program that allows you to coordinate your tasks with your team members. In fact, Asana is AgentFire's go-to project management tool.
Compared to Trello, Asana has way more features, bells and whistles. Its organizational model is more traditional and based around a hierarchy of tasks. You're able to divide tasks by teams, projects, tasks, and subtasks. 
These tasks can be assigned to specific team members, scheduled in its calendar, and each team member will receive a notification reminding them which tasks are due soon.
If you prefer Trello's Kanban, sticky note board approach, Asana lets you organize tasks in a similar manner as well. 
Since it's a more complex app than Trello, it takes longer to get used to it, and getting new team members on board with it. And as awesome of set of productivity tools as it can be, Asana is sadly completely online-based, meaning that if you have an unstable internet connection, you would be unable to use it.

Best Team Communication Tool: Slack
Just like Trello, Slack is an extremely well-known productivity tool. In a nutshell, Slack is a communication tool. Think of it like Skype on steroids.
Slack lets you share files, chat via text and video, and has a long list of integrations such as Google Drive, Zendesk, Salesforce, Zoom, Asana, and dozens of others.
If you have a few team members and want to keep in touch during the day, this is your tool.
It's especially helpful if you have "virtual assistants" on your team or work from other locations on occasion.
And of the best features? Slack is free to start, which gives you 10k searchable messages, 10 apps and integrations, and one on one video call.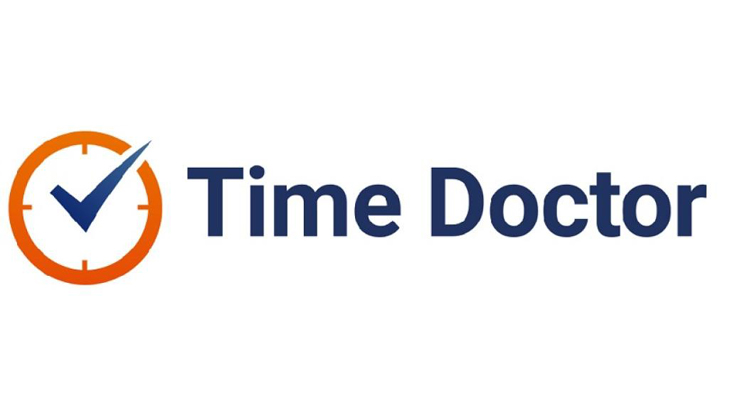 Best Employee Time Tracking Tool: Time Doctor
Time Doctor is a time tracking tool that lets you keep track of your personal assistants and freelancer's work. 
It takes a screenshot every so often and checks the worker's keyboard and mouse to see if work is being done.
It tracks which websites and apps your workers are using. Though this does give off some Big Brother vibes, it's definitely useful and effective.
In Conclusion
These are essential productivity tools for real estate agents who want to increase their productivity.
Whether you want to decrease your workload, increase your production or simply scale up, these tools will help you automate, delegate and consolidate. Try them out for yourself.
I'm curious, are you using any of these tools yet? Let me know in the comments.

If you want to stay up to date on all of our free and valuable content, subscribe to our newsletter. We publish valuable articles and guides such as this one regularly. That way you can constantly improve your marketing skills, and become a more effective real estate marketer.
And if you want to dominate your hyperlocal real estate market, check out AgentFire's Spark Sites, #1 rated for several years in a row.
And the best part? You can try out all of its amazing features for free with our 10-day trial.
Check out this article next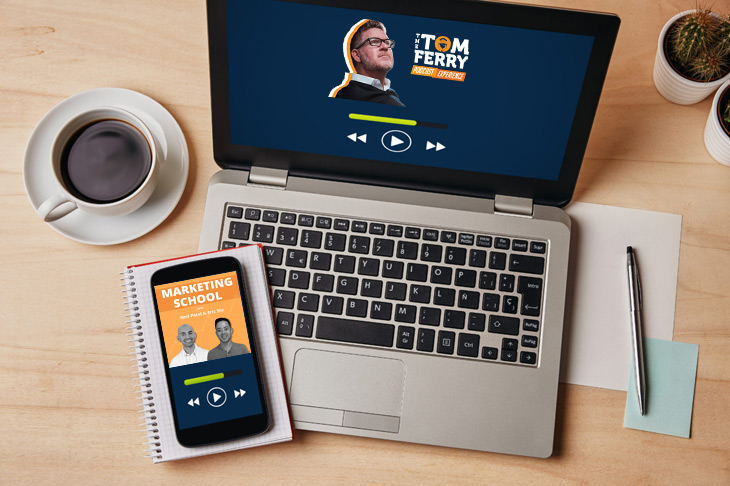 20 Real Estate Podcasts You Need To Start Listening To
They say that smart people learn from their mistakes, but wise people learn from others' mistakes. Listening to podcasts is one of the best and most…