Real estate testimonials are a time tested way of attracting more qualified leads, and improving your reputation as the hyperlocal real estate expert. Here's how you get more quality testimonials.
Are you looking for an effective and time tested way to immediately improve your public image as a real estate professional online and attract more leads? If so, you can't go wrong with real estate testimonials.
Testimonials are effective because they leverage a psychological phenomenon called social proof theory. It's the reason why we pay close attention to customer reviews whenever we buy something online, and why corporations are willing to pay millions of dollars to celebrities to be brand ambassadors for their products. 
In short, social theory explains why real estate testimonials can be so powerful, and you should leverage them in your favor. But how do you get good testimonials from your clients? And once you have them, where should you showcase them? Let's take a look.
Asking Your Clients For a Real Estate Testimonial
Most of your satisfied customers would be more than willing to give you a positive review or a testimonial. Some might even add a short blurb in your Facebook page completely unprompted.
But few of them are going to write the long and detailed kind of testimonial that you'd be happy to feature on your homepage. Not because they are unhappy or ungrateful, but simply because they are busy, don't know where to start, or the thought simply didn't cross their mind.
So if you want a glowing testimonial from a happy customer, the kind of review that convinces leads to hire you, you're going to have to ask them. What are some of the best ways to approach your clients for a testimonial, and in what format should they be recorded?
Video Testimonials
Video is the current reigning king of content, and having a client agreed to a video testimonial is about as good as it gets. It's is far easier to consume than text, and it captures emotions that are much harder to convey by text.
However, video is also the most difficult kind of real estate testimonial to get from clients. It requires a larger time commitment than other formats, and some clients will not feel comfortable speaking in front of a camera.
Before you ask a client if they are ok being part of a video testimonial, you need to make sure they are indeed satisfied with your services. You can find out by asking preliminary questions such as:
"If I asked you how satisfied you are with my work as a real estate agent, what would you say?"
"What would you say to someone thinking about using our services?"
"If a friend or a family member were to ask you if you'd ever use our services again, how would you respond?"
Next, if the client agrees to a video testimonial, ask your clients to be honest. Don't ask them to stretch the truth for the sake of a more "positive" message. Not only would that make your testimonial sound forced, but you would also across as deceptive to your client. This could undermine any hard-earned trust you built with him/her.
On the other hand, be sure to let your client know that the actual purpose of his/her real estate testimonial is to attract more customers. So if their honest opinion isn't favorable, you will not use it.
Make sure you prep your client for the testimonial's recording ahead of time. You can do so by sending him/her your questions ahead of time. That way their testimonial will stay on message, and your client will feel less nervous in front of the camera.
For your video testimonial to be effective, you don't need to have high production values. As long as you have a well-lit room, a decent camera and microphone (iPhones and other high-end smartphones come with both), you can record a testimonial worthy of showcasing on your website.
If your client is too busy to schedule a meeting to record the testimonial or moved far away after you helped him sell his home, not all is lost. You could also record your testimonial by means of a simple Skype or Facetime call.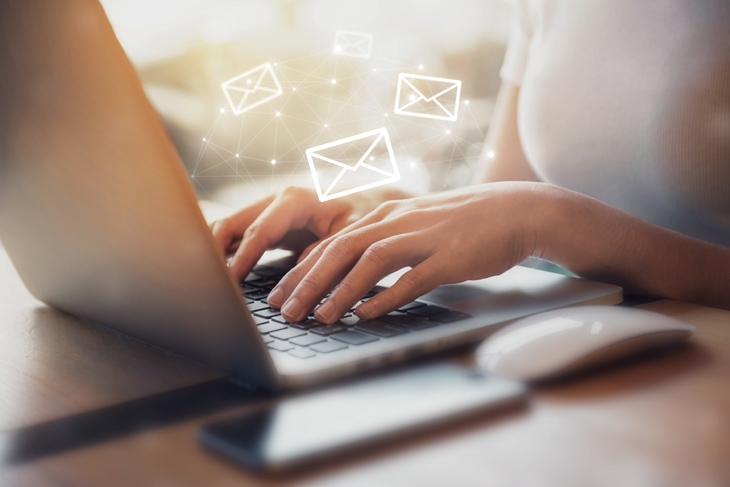 Written Testimonials
Though not as impactful as video testimonials, written ones can still be quite effective. A written testimonial gives your clients plenty of time to think about their responses, and it's far less nerve-wracking than standing in front of a camera.
The best time to ask for a written real estate testimonial is immediately after a deal has been closed. That way the experience will still be fresh in their mind, and they will still be excited about buying/selling their home.
Just like with a video testimonial, ask your clients to be honest about their experience. It's also a good idea to send them a list of questions to guide his/her response (we'll take a look at some questions you can use further down this article).
Ask your client if you can use their photo and full name for the testimonial. That way it will be clear it came from a real person.
If you sent your request by email, be patient and give your clients time to respond. But if you don't get a response after a few days, you can always follow up with a friendly email or a phone call.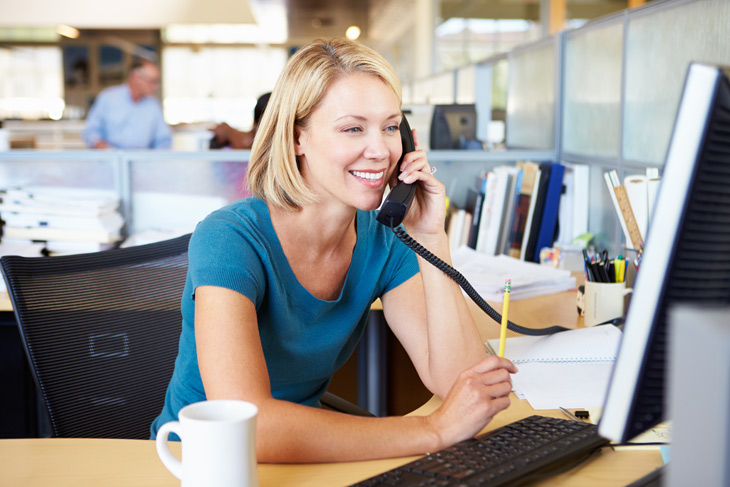 Audio or Transcribed Testimonials
A phone call is another way to get testimonials from clients. Not only is a phone call less work for your clients than asking them to take time to write a testimonial or show up to be recorded, but it also and it gives you the ability to ask to follow up questions in real-time. 
Your audio testimonial could be recorded in a quick fifteen-minute phone call with your client. Or if your client prefers, you can choose to transcribe your conversation into a written testimonial. Don't forget to send your questions ahead of time, and be prepared to write down your client's answers in case of technical difficulties.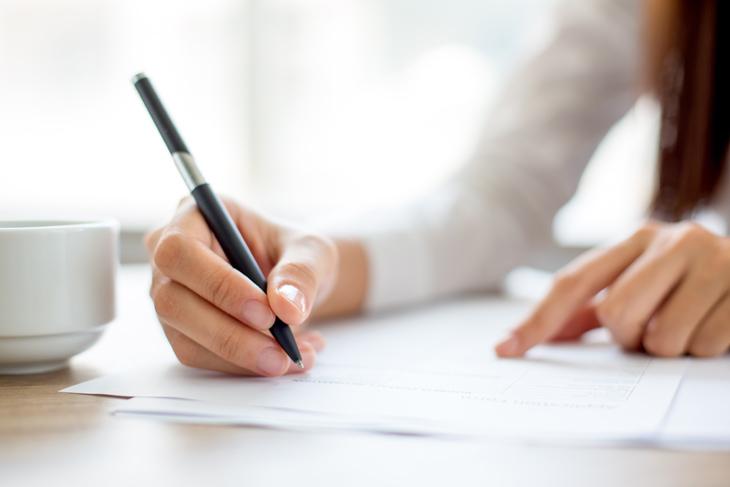 Ghostwritten Testimonials
If you have a client that is extremely happy with your work, and has have referred you a number of times but is so busy that he/she simply doesn't even have time for a short call, not all is lost. You can write the real estate testimonial yourself based on previous feedback from your client, and have your client sign it or approve it for you.
While this approach lets you get the exact wording and length you want for, and could get you a testimonial you otherwise couldn't have, you do have to be careful with your tone. You don't want to sound too self-congratulatory, nor add any conversational quirks that would make it obvious YOU wrote the testimonial yourself.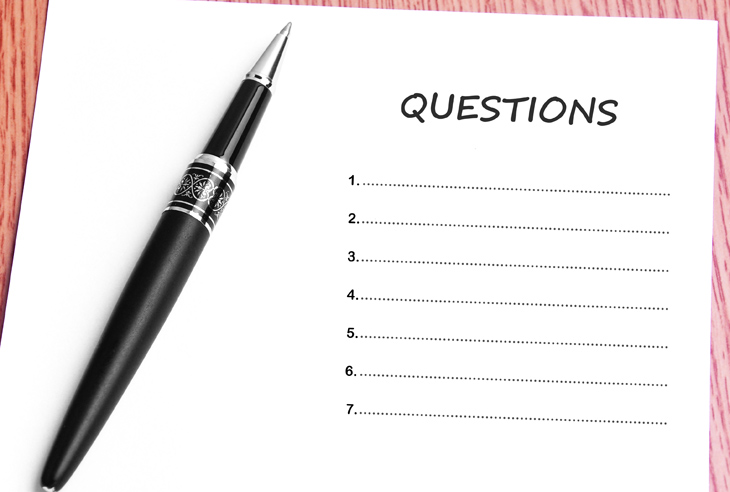 Prepare Your Questions
Don't just ask yes or no questions, or those that prompt a one-word answer (such as "How did I do from a scale of 1 to 10.") Ask open-ended questions that get them talking. Questions that start with what, where, when, how and why. Preferably those that would elicit answers that may help you convince new clients to use your services. For example:
Why Did They Choose To Work With You Over Other Real Estate Agents?
Were they referred? Did they love your website? Were they impressed by your listings? Or did they just hear good things about you through a friend of a friend?
Your client's answer would reveal specific reasons why are better than other real estate agents in your area, and could set the stage for a compelling narrative on your real estate testimonial.
What Did You Do That Exceeded Their Expectations?
Was there something pleasantly surprising about your services? Maybe you were extremely attentive to their needs, or you sold their home for a record price. Or maybe you got an accepted offer in less than 48 hours. 
Their response could be instrumental in showing how dedicated and detail-oriented you are in your line of work and will go a long way in helping leads choosing you as their real estate agent.
What Was The Biggest Problem You Helped Them Overcome?
Did you help your clients find a mortgage broker to finance their new home before they listed their old one? Did you introduce them to a great real estate lawyer experienced in new construction to study their contract? Was there an issue with the home inspection that you helped to address before they listed?
If there was anything specific or any obstacle you helped them overcome in order to get the deal closed, make sure they mention it in the real estate testimonial!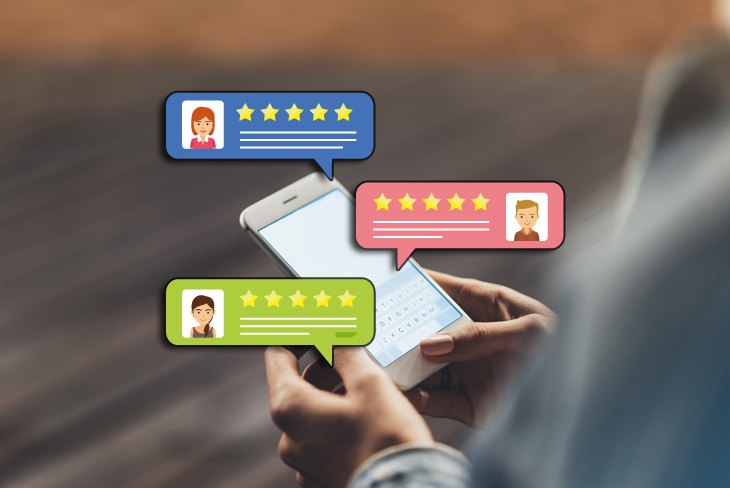 Show Off Your Testimonials
Once you have collected a few real estate testimonials, it's time to show them off! Where should you display them?
 Your Website
Add your most glowing reviews and those that belong to higher-profile testimonials to the front page of your website. These would provide a high amount of social proof and will give evidence of your abilities as a real estate agent.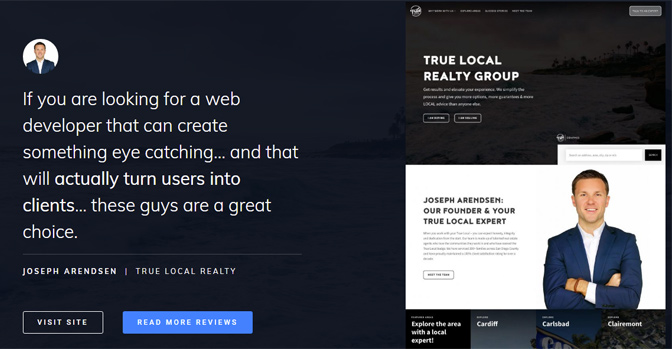 You could also create a page specially dedicated to your testimonials. By doing so, you'll be able to link to it as social proof on your calls-to-action, content and marketing material.
Social Media
Social media platforms such as Facebook and LinkedIn are perfect for sharing your testimonials. In fact, Facebook provides you tools to show off your testimonials, and elicit new ones from clients.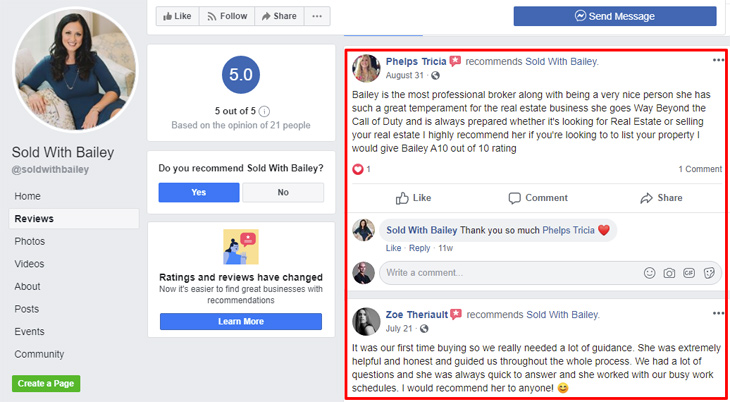 You don't have to settle with just written testimonials either. Most social media platforms also allow you to upload or embed your video testimonials as well.
Ads
Whether you're creating traditional or digital ads, testimonials can give them more credibility, and would further show why you're the right agent for the job. Make sure you get permission from your clients before using their testimonial in an ad.
Real Estate Testimonials Are Worth Obtaining
Testimonials are a powerful tool for improving your social proof. Not only are they quite effective at convincing new leads about your expertise are a real estate agent, but also at keeping your current clients convinced of your expertise. It may take a bit of effort to convince your clients to provide you with testimonials, but that effort absolutely worth it.
Liked This Article?
If you want to stay up to date on all of our free and valuable content, subscribe to our newsletter. We publish valuable articles and guides such as this one regularly in the morning. That way you can improve your marketing skills over a fresh cup of coffee ☕.
And if you want to dominate your hyperlocal real estate market, check out AgentFire's Spark Sites, #1 rated for several years in a row.
And the best part? You can try out all of its amazing features for free with our 10-day trial.
Check out this article next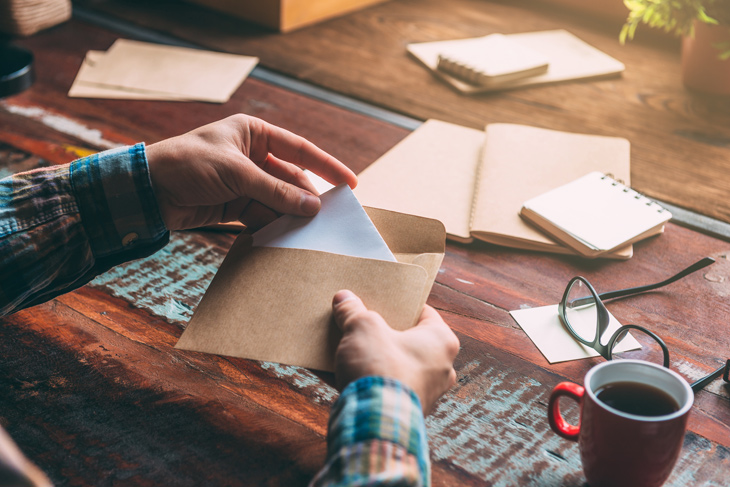 12 Deal Making Thank You Letters You Should Be Sending Today
Handwritten thank you cards are powerful because they are very personal and quite rare to see nowadays. When you send one, it will have a far stronger…