Many agents underestimate the negative effects of an out-of-date real estate website. Revamp your website with these tips, then watch the leads roll in.
Modernize or Miss Out: Revamp Your Real Estate Website for Success!
If a potential client landed on your real estate website right now, what would they see? If the answer isn't an attractive and powerful platform that draws them in, you probably have an outdated website.
Studies have shown that nearly 90% of potential home buyers start their search online. While many agents have a real estate business website, few have sites that perform as efficiently as they should. Modern websites are becoming more and more competitive, with agents utilizing digital tools that provide loads of value and get clients into a lead pipeline naturally and quickly.
There are many detrimental, outdated web features that are clear signs that it's time to update.
Ask yourself the following questions:
Does my website appear on the first results page when I Google my name or a relevant hyperlocal keyword?
Is my website easy to navigate?
Is it easy to find my contact information and get an idea of the services I offer?
Are the number of web visitors I have translating into solid enquiries?
Do I offer more or equally as many helpful integrations on my website compared to my peers and competitors? A chatbot? Interactive map? IDX search?
If you answered no to any of these questions, your website is definitely in need of an update.
Add Helpful Integrations
In 2023, your real estate site needs to contain more than just your contact information and a short bio. Your website is your online office and the hub for all of your digital marketing. It is a place to quickly engage your ideal client and motivate them to get in contact with you. Integrations and addons are the interactive tools that make this possible.
Integrations save clients' time by giving them access to information such as property listings and hyperlocal data using a visually-appealing medium. Plus, they allow you to gain client trust by sharing knowledge and simultaneously positioning yourself as a modern thought leader in the industry.
Potential clients never seem to do enough research on the area they are interested in buying property in. Make their entire research process easier by developing and consistently updating an area guide.
AgentFire clients enjoy automatically updated neighbourhood guides with all of our web stacks. These always-up-to-date community pages feature everything from the newest open houses to market reports and Yelp business reviews. Every detail, down to school ratings and near-by recreation centres, is included.
With these value-packed, hyperlocal pages, visitors can trust that you know the area well and are familiar with what they are looking for.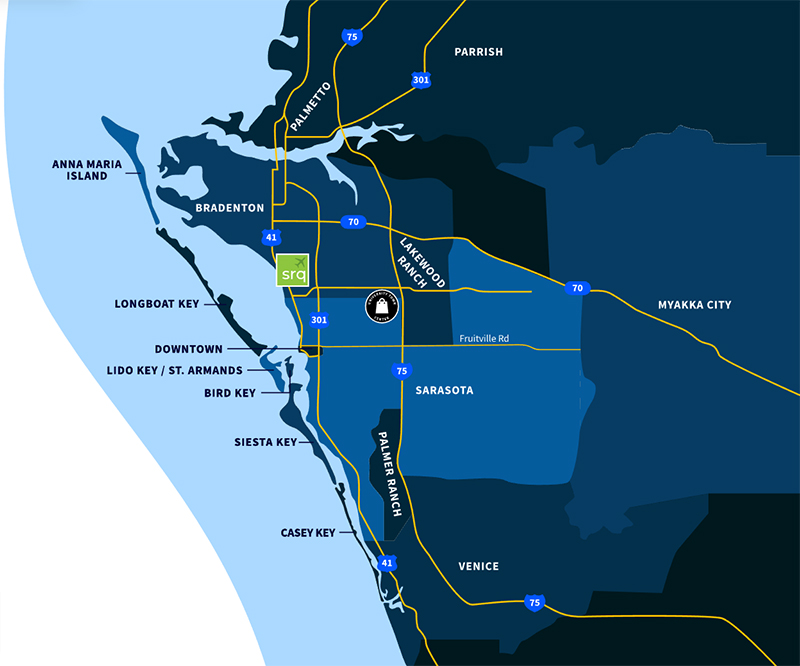 The next level of hyper-local information is an interactive map that visually lays out all of the logistical information clients are looking for. AgentFire's ClickMaps addon is a consistent hit with our clients and a tool that their clients regularly rave about.
Our designers put together customized maps for each of our clients with a focus on unique points in their hyperlocal area and tailoring the visual representation of those location in a way that suits their clientele. For example, if you live in an area that is famous for its surrounding nature, our designers will make sure to feature mountain ranges, trails, national parks and the like.
Any of the clickable elements can be linked directly to relevant area pages, IDX pages, or a specific page of your choosing. These elements are easy to browse using our customized legend and table of contents. These hyperlocal details are what give our agents a one-up over real estate marketplaces and aging competitor sites.
Every realtor and broker knows that one of the most asked client questions is: how much is (my, this, that) home worth? Make it easy on you and your potential clients by sharing a home valuation tool. The home valuation answers these redundant questions, so that clients will come to you fully-informed and more ready than ever to make a purchase.
The AgentFire Home Values tool is revolutionary in the real estate digital marketing industry. Thanks to our partnership with Home Junction, it's super accurate, modern, and fast-loading. It's up to you whether you would like to allow unrestricted access for all web visitors or offer access in exchange for client contact information.
Many clients prefer to have their home valuation on a full landing page, while others use a link to their home valuation tool as a call-to-action on a content page or sellers' page. No matter how you choose to display it, your home valuation tool will be customized with your branding and images.
The reality is that most real estate agents and brokers don't have the time or knowledge to build killer SEO campaigns, yet they are absolutely necessary. It's simple: if your website isn't search engine optimized, it won't be found. Sites that are buried on page 2 or further on Google search results are placed there because Google has deemed them as less relevant.
Our partnership with Hike SEO makes it easy for AgentFire clients to tailor their pages so that they are favored by search engines and always listed on the first page of search results. Hike SEO works with agents to build a personalized SEO plan based on competitor analysis and smart keywords. Throughout your SEO campaign, the tool will prompt you with easy SEO tasks and track your campaign performance along the way. You simply can't fail.
Get A Free Personal Demo
Ready to revamp your real estate marketing strategy and dominate your hyperlocal area? Our expert web designers will show you how. Click the button below for a free 30-minute demo of our AgentFire Spark Sites.
Integrate Social Media
Social media is arguably the most highly engaged-with and prioritized marketing tool in our world today. Agents need to make sure that when users click from your social content to your website, they land on a responsive page that encourages action.
On the other end, your website should prominently feature your social media channels. By having these digital platforms linked, potential clients can get a well-rounded idea of who you are and what your business represents. Without linked social media accounts, many modern buyers become suspicious about why you don't have an online presence and what you could be hiding.
There are tons of minute tips to optimize social media performance on every platform, but at the very least, they should be connected to your real estate website and vice versa.
Use High-Quality Images
Professional photography and graphics are a great way to communicate the value of services (in addition to the properties). Low-resolution images immediately communicate that your real estate business is lazy, outdated, and lacks knowledge. Most smart phones can take professional-quality photos in seconds, so there is no reason to use grainy images.
However, it is easy to forget how one image can appear differently depending on the device. Images need to be formatted to fit a wide range of screens and appear clearly on all of them.
Additionally, larger files take longer to load and slow pages can deter visitors. A skilled web designer can help you balance size and resolution of images without negatively affecting quality or loading speed.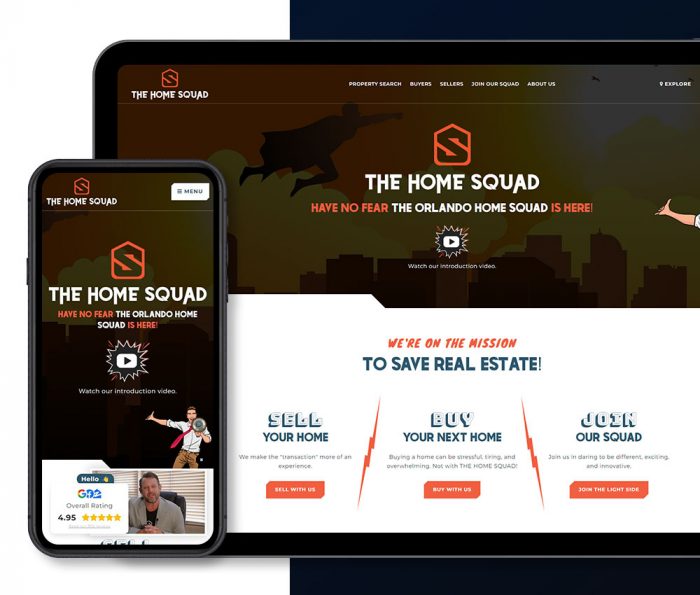 Modernize Style and Layout
Dime a dozen real estate tropes are out. A corporate logo with the outline of a house and key just won't cut it in today's fast-moving online world. Your web visitors are accustomed seeing modern designs with intentionally chosen themes and colours. They're more likely to notice when your real estate website is visually unappealing than if it were especially visually appealing.
Check out our case studies to see the step by step-break-downs of how we've built some of our favourite websites or try it out for yourself with a free demo.
Functionality is also tied in with style and layout. If your website is overly complex, it may steer visitors away from your website or have them clicking away without seeing your most important content.
Our AgentFire designers make sure that your visitors can easily navigate your website and find everything they are looking for and more. Each of our web designs is tailored to the agent's ideal clientele. For example, simple main menus with large text for agents who cater to a senior population or translation options for agents who cater to a large non-English speaking population.
Refresh Copy Content
Real estate moves fast and your copy needs to keep up. Your website may contain a wide range of copy from landing pages to blog posts, case studies, testimonials, and more. This content is the "meat" of your website; the part that conveys the most meaning to readers and what search engines use to index and define your website.
On-page content allows search engines like Google to crawl and rank your page  so that it appears in relevant searches. If your content isn't regularly updated and becomes inaccurate or irrelevant, search engines will decrease your ranking.
Start by browsing your pages for outdated statistics and evidence points. Then, see where you could offer more relevant knowledge using carefully selected keywords. You should also look for opportunities to include updated vocabulary (think primary suite vs. master suite).
Finally, don't forget the small bits of text with big roles, such as meta descriptions. Meta descriptions are a bit of text that appear as a preview of your content when your webpage is listed on a search engine results page. These descriptions tell search engines and visitors what they can expect. They also help to lower your page bounce rate by only attracting people who are looking for your specific type of content.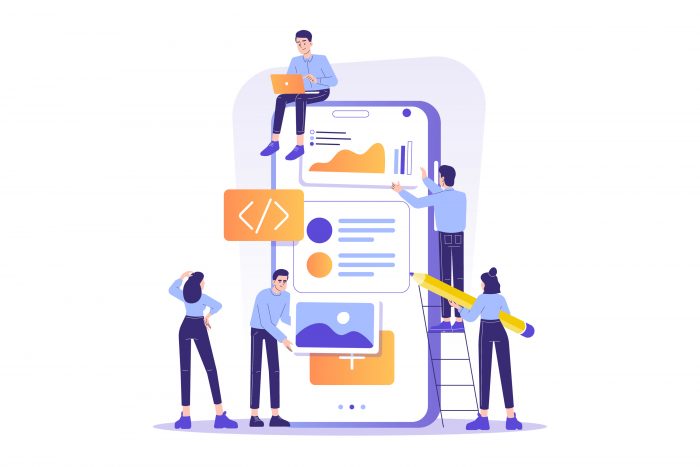 Optimize for Multiple Devices
If your website isn't optimized for mobile, you're missing out on a whopping 92% of internet users. Most internet users have become accustomed to consuming bite-sized content with clear text and rich visuals. If these pages aren't fully loaded in under 3 seconds, a high percentage of web browsers click off.
Work closely with your web designer to make sure that your real estate website looks equally impressive and functions equally well on every mobile device and desktop. All AgentFire websites are responsive to varying smart devices and screens. Our sites are designed to change shape to look their best depending on the device they're viewed on.
Start Today
An up-to-date, well-functioning website is an integral part of your online marketing. Unfortunately, attractive and responsive websites that are designed intuitively are few and far between. A few easy-to-spot updates will revamp your online brand and get your information in front of the right people.
In the real estate world, change is constant. If you don't work with a skilled designer to adapt to these changes regularly, you're putting yourself behind the competition.
If you want more in-depth articles, tactics, strategies, and advice – subscribe to our newsletter. And if you want to dominate your hyperlocal real estate market, check out AgentFire's websites, #1 rated for several years in a row.
And the best part? You can try out all of its amazing features for free with our 10-day trial.
Check out this article next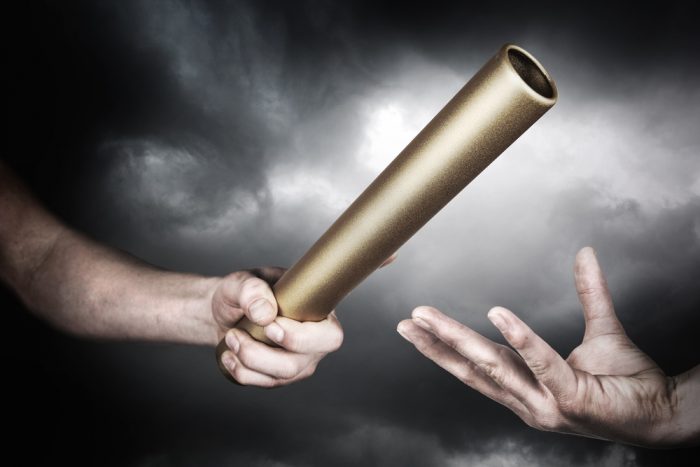 12 Ways to Get More Real Estate Referrals Now
Every real estate agent knows that real estate referrals are dynamite for lead generation. Real estate publication, The Close, revealed that "83% of a…