Single property websites let you shine the spotlight on a single property and help you sell it faster. But as with any tool, it must be used correctly and at the right time. Find out how in this article.
As the name indicates, a single property website is a website/ webpage built exclusively to showcase a specific property. You may have seen these websites in luxury real estate, historical real estate, and other high price tag properties (though they are by no means limited to them).
Since this website's purpose is to highlight a single property, it would typically include far more information about the property than what you normally would see in an MLS listing. It often includes an extensive list of the property's features and amenities, without being limited by space.
Additionally, it can include details about its neighborhood, lists of restaurants and activities to do nearby, parks, schools, etc.
Usually, a single property website will not include details about other properties, since that would take away from the exclusive focus on the property.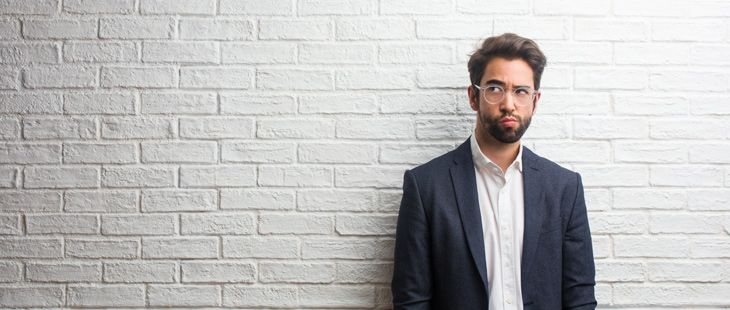 So… Is It A Single Property Website Or Single Property Web Page?
When we say website, we mean a new domain name, such as "myproperty.com" or "homeatthehills.ca". A website is made of many different web pages belonging to that website, such as "myproperty.com/pictures" or "homeatthehills.ca/subscribe"
If you choose to create a single-property website, you're required to start a site from scratch, purchase a domain, and design its look (or pay someone to do it).
On the other hand, if you create a single-property web page under your current website's domain, it's very easy to add a new page, use your website's current look on it, and get it up and running very quickly.
Both have their pros and cons.
However, let's not get lost in the details. Whichever you choose, the most important thing to remember is that you're creating a space that highlights a SINGLE property. In fact, you're actually creating a landing page specifically created to convert traffic that might be interested in that property.
So to simplify matters, throughout the rest of this article, we'll use the term single property website to refer to both single-property websites and single-property web pages.
Pros Of Single Property Websites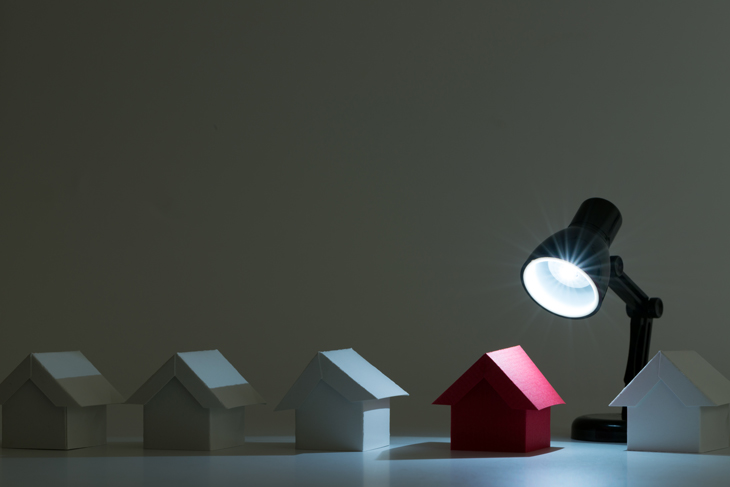 They Let You Shine The Spotlight On A Single, Specific Property And Generate Interest For It

 
We briefly mentioned that a single-property website highlights a single property. 
As with content marketing, mail campaigns, and virtual open houses, single property websites are another tool in your real estate marketing toolbox. They can be very powerful, but only when used correctly and for the right job.
For example, let's say that you need to bring special attention to a single, specific property. Maybe it has a unique combination of features, amenities, location, price tag, historical importance, and your client needs to sell it ASAP.
Enter a single property site. By creating a single property site, you can create unique marketing material for it, run pay-per-click campaigns on Facebook and Google to visit that website, and tap into your subscriber base and invite them to check out the site.
A single property website works best when deployed with a combination of other marketing efforts, and with special attention to local  
Affordable And Easy To Set Up

 
It's very quick and easy to build a single property website as another page on your website, especially when you have a real estate website builder such as AgentFire.
And even if you decide to purchase a new domain or subdomain, the process is easy, painless, and quick to set up. Again, with AgentFire, you can use our powerful and beautiful templates to create a single-property website from scratch, and have it up and running in minutes.
Easy To Share And Promote
Because you're promoting a single property in a single website, it's very easy to promote it online
You can share a link to it on all of your social media accounts, create Google and Facebook ads for it (especially if you did your homework, and you did local SEO for it), and create an email marketing campaign featuring it.
You can also create physical marketing materials that include a link to your single property website. This is especially effective if you DO create an actual website for it, with its own separate domain name, since it would be easier to remember.
It Serves As An Exclusive Landing Page
When you create a single property website, you are able to use it as a landing page, and tailor its messaging to convert visiting traffic. 
This gives you all the benefits of a completely dedicated towards a single property, as well as conversion copy and tailor-made calls to action to get your visitors to set up an appointment with you.
For example, you can include a call to action button that schedules a phone or Zoom call with you.
Gives You An Exclusive Environment With No Competition
While MLS, Zillow, and Trulia can give your listing plenty of exposure, your property will always be displayed among others. In other words, your property will always need to fight for the viewer's attention in order to be seen.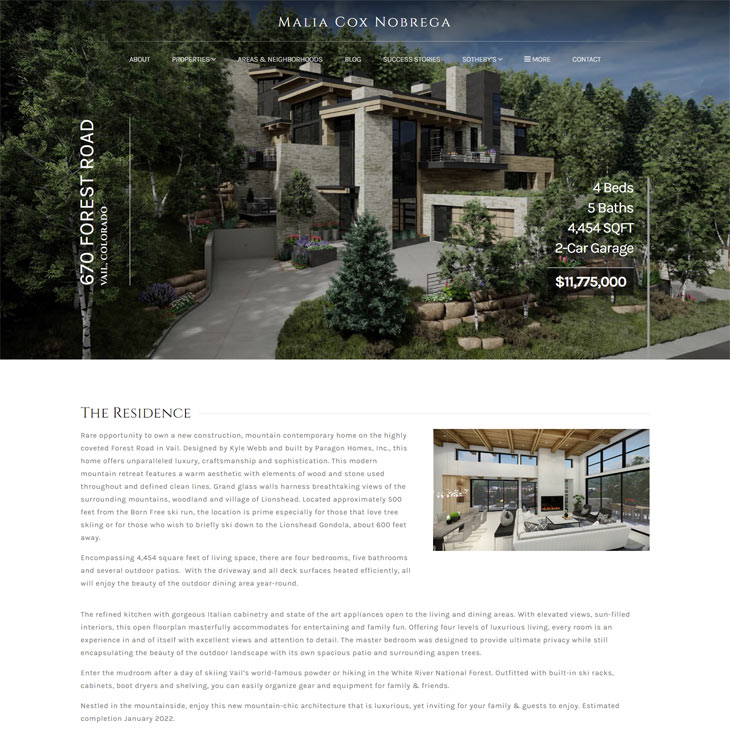 And since you need to abide by the rules of those third-party service providers, you will be limited in the ways in which you can highlight your property's features. There are only so many pictures you can show, how much text you can include, and so forth.
A single-property page gives you the freedom to add as many pictures, videos, guides, and descriptions as you want.
And since this is an exclusive, tailor-made space, there won't be any other properties fighting for your viewer's attention…unless you decide to also add links to other properties you are promoting. Again, flexibility is the name of the game.
They Look Great In Your Listing Presentations
A single property website will be an attention-grabbing feature in your listing presentations. These will help convince your prospects that you will do anything within your power to sell their home as quickly as possible, and give that home all the attention it deserves.
This works especially well if you showcase your best single-property pages you've used in the past, as well as all the marketing efforts you combined them with.
An Excellent, COVID Safe Alternative To In-Person Showings
I know. We're all tired of hearing about COVID-19. But it's still among us, and will continue to do so for months to come. 
While not a complete replacement for a property showing, a single property website is a great complement to your other COVID safe marketing efforts, such as virtual tours.
Your virtual tours can be embedded into your webpage, as well as calls to action for your clients to schedule their own property tour.
And if you have 3d tour plugins such as Matterport 3d, this can be included in your webpage for visitors to enjoy.
Cons Of Single Property Sites
Requires More Effort From Your End To Promote Effectively
One of the biggest downsides of single property websites is they won't attract a significant amount of traffic on their own and will require a lot more effort to promote effectively from your end.
If you purchase a new domain exclusively for your property, it will have zero organic traffic at first, and will not benefit from your website's hard-earned search engine positioning.
Many real estate agents feel that putting so much additional effort into a single property may not be worth it unless the property is quite pricey, or is a uniquely historic property.
And while that does have a grain of truth to it, a single-property website is nonetheless a powerful tool to market and promote a specific property.
The Same Traffic Might Convert Better On Your Website
The vast majority of traffic that you will get on your website is not ready to purchase. That really shouldn't come as a surprise. A home is typically the most expensive purchase a person will ever make, and it's not a purchase they will (hopefully) make lightly.
Most of the traffic you will get will be window shoppers and people early in their buyer's journey. However, a conversion can be more than just getting a purchase offer. You can convert window shoppers into mailing list subscribers, listing appointments, sources of referrals, etc.
A single-property is primarily aimed at buyers, and will not have (and should not) have all the tools aimed at converting traffic NOT READY to make a purchasing decision. 
Conclusion
Are you thinking of implementing single-property websites in your marketing? Have you had any success with them in the past? Let us know!
And if you want to take at AgentFire's arsenal of real estate marketing tools, including its single property website construction tools, why not schedule a tour and a demo? 
This tour can either be guided with one of our customer success agents (who would be happy to answer all of your questions).
Check out this article next
14 Essential Productivity Tools For Real Estate Agent Productivity
According to author and self-improvement pioneer Paul J. Meyer, "Productivity is never an accident. It is always the result of a commitment to excel…