Real estate agents only need these 8 steps to wrap up their year in business on the right note and set the pace for the next twelve months.
The end of the year is a rare opportunity time to reflect on every part of your life, including business. What goals did you achieve by the end of the year? What would you have done differently? Which new steps will you integrate into your practice in the new year?
A real estate agent checklist guides you easily through an organized review of your current year so that you can see what to keep and what to get rid of.
1. Branding
There are keys to developing the perfect real estate brand; it's more than a flashy logo and slogan. Branding completely changes the way your ideal client perceives your business. As your business develops and grows with time, your brand should match to reflect that.
It's common that as your business evolves, you end up with one logo on one social media channel, a completely new tone on another platform, and a bunch of broken links. With a scattered brand, you can be sure that you're not effectively connecting to your target market.
Ask yourself if your branding is in line with your business purpose and mission. Learn more about branding here.
2. Marketing
The marketing goals you set at the beginning of the year may differ from the goals that arise 12 months later. End-of-year is also a great time to look back and judge the success of your marketing efforts. Tracking marketing efforts is essential.
Review Your ROI
Look back on your original marketing plan and go through each campaign, goal, tactic, and quantifiable result.
Let's imagine that you launched a new lead magnet on your real estate website at the beginning of the year. If the purpose of this lead magnet was to build up your CRM, go back into your CRM and take note of how efficient it was, why, time to develop vs value, when, and how it can be improved or eliminated.
Get the Hottest Real Estate Marketing Insights, Straight To Your Inbox!
Clarity in Planning
Lack of clarity in marketing goals and strategies results in overspending on areas that don't justify the expense. We often get caught up in the newest marketing hack or service that modern agents "need" to have.
In order to judge if your efforts have actually achieved the initial goals you set, you need to understand how these platforms work. Did you start doing Instagram Lives just because you saw another agent do it? Joined another social media platform because you're trying to keep up with trends? Now is the time to tighten up and trim parts of your marketing efforts that don't serve a clear and measurable purpose for your specific business.
3. Tie-up Client Relationships
The holidays are a wonderful time to strengthen client relationships. Clients are more receptive to conversation and excited about any small gift or deal you offer. Send holiday cards or give a quick call to each of your clients, wishing them a happy holiday. Remind them that you are always available for anything regarding real estate.
With a gentle reminder, you can stay at the top of your clients' minds all the way into the new year. Follow our pop-by tips to find out how to make a welcomed visit to a client's home and make a memorable impact.
Collect Last Minute Testimonials
Closing out your projects for the year is just good housekeeping. Remind clients to provide a review so that you can improve your production and quality of service in the new year. It's best to send this reminder with an easy-to-find link to the review platform of your choice. For these reasons, email and social media are the most recommended mediums. After moving in, buyers are busy with their new home and setting up their new lives, so you may have to remind them more than once. Let the end-of-year reminder be your final attempt for those who have not responded to reminders throughout the year.
Reviews are like gasoline to a real estate agent's long-term success. Potential clients are significantly more likely to trust agents with consistently positive testimonials. The most helpful reviews contain references to specific experiences and information. If possible, propose a few specific questions to each home buyer such as, what was the best part of your experience working with ____? Would you recommend ______ to a friend looking for a home? Provide said friend's contact information_________.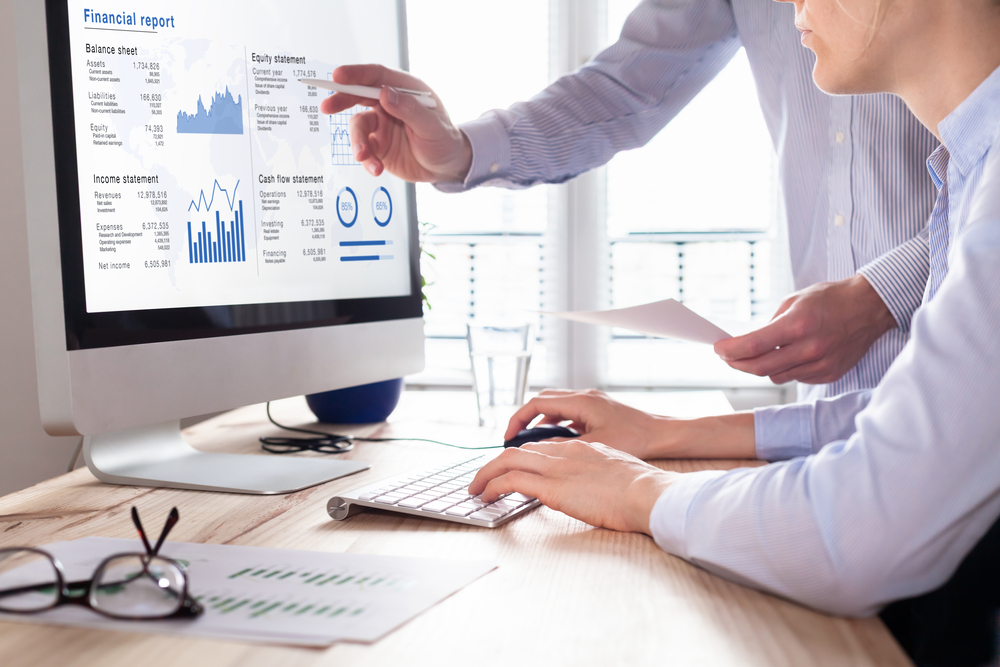 4. Finance
As an agent, many areas of North America require you to complete your own paperwork, taxes, and other filings. If you're not a finance expert, is common to lose track of your expenses. While many realtors make a high income, they don't always know how to maximize their profit.
You should have a good idea of how much money is leaving and entering your business.
Here are some general tips to get quickly informed about your end-of-year fiscal standing.
Review yearly business and personal budgets.
Investigate recurring payments and narrow them down to only services you need.
Collect receipts you've saved throughout the year and develop an organized filing system for the upcoming year.
Schedule a meeting with a financial advisor.
5. Housekeeping
Depending on the size and style of your brokerage, some maintenance responsibilities may fall on you or the administrative staff. As a general rule, there are a few things you should make sure are completed, no matter who takes care of it.
Deep-clean your workspace, making sure to get into tight corners and grooves like your keyboard.
Replace tired equipment, signage, and office furniture.
Update your profile and contact information on all of your platforms (Zillow, Facebook, Instagram, etc.).
Review CRM and update outdated contact information.
Check that presentation and marketing materials are up-to-date.
Update ongoing calendar events.
Check expired URLs, websites, referral platforms.
Clear out your junk and spam mail.
Get A Free Personal Demo
Ready to revamp your real estate marketing strategy and dominate your hyperlocal area? Our expert web designers will show you how. Click the button below for a free 30-minute demo of our AgentFire Spark Sites.
6. Admin and Operations
Admin and operations are the thread that hold your business structure together. As a broker or agent, you are as much of a business person as you are a service person. To improve the functionality of your business, you'll want to take a close look at the processes and people that hold your business together. These are the type of broad questions to start with:
Is there a new service you can add to your real estate business?
Does every staff member pull their weight (including non-realtors)?
Is your team prospecting routine benefiting the team or can it be improved?
7. Rack up the Referrals
Most clients forget to make referrals unless they are reminded. While you don't want to irritate them with constant reminders, it could be necessary to subtly ask more than once. For example, you can remind them of referrals in the last line of your correspondence or mention referrals before the end of your meeting.
Think about it like this: referrals don't only benefit you. We're all searching for the best service, and referrals make it easier for people to find just that.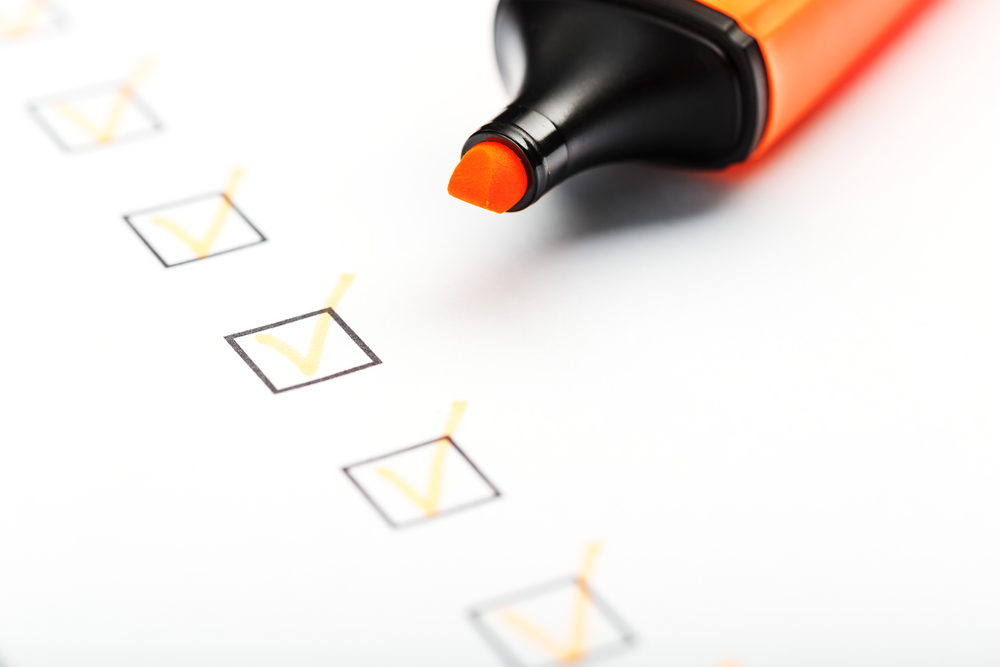 8. Align Yourself With Your New Years Goals
If you've covered everything on your real estate end-of-year checklist, you'll be set up for success in the new year. To take it to the next level and get a head start, clarify your next round of goals for the upcoming year. Start goal setting with a few thought-generating questions:
What are three broad improvements I'd like to make this year?
What am I proud of doing last year that I'd like to continue in the coming year?
How will my budget change in the coming year?
What are my main daily challenges and how can I relieve them?
Set Learning Goals
Every year should bring further growth and development. For some real estate professionals, the training and courses they'd benefit from may not necessarily be real estate related. Copywriting, social media planning, or finance, are some examples of adjacent subject areas that benefit your real estate business in the long run.
Watch Our Free Digital Success Masterclass with Tom Ferry
Discover the leading digital marketing strategies that are changing the industry + live examples you can immediately put into action.
Wrapping Up…
Simplify your end-of-year wrap-up with a standardized list of things to get done. A real estate agent checklist keeps you from rushing around at the end of December, trying to tie up loose ends.
No matter if you are an industry veteran or a new real estate agent, an end-of-year and pre-new-year cleanup will keep your business tight and moving smoothly in the right direction with no blind spots.
If you want more in-depth articles, tactics, strategies, and advice – subscribe to our newsletter. And if you want to dominate your hyperlocal real estate market, check out AgentFire's Web Designs, #1 rated for several years in a row.
And the best part? You can try out all of its amazing features for free with our 10-day trial.
Check out this article next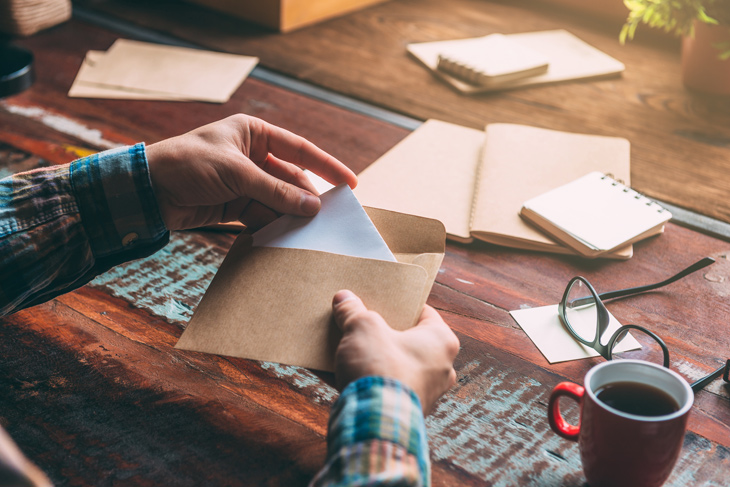 12 Deal Making Thank You Letters You Should Be Sending Today
Handwritten thank you cards are powerful because they are very personal and quite rare to see nowadays. When you send one, it will have a far stronger…