Looking to switch brokerages? Here's a quick rundown on the top real estate companies to join, as well as their main perks and caveats. And if you're a new agent, this article will help you make a better decision as to which brokerage to join.
Are you thinking about switching brokerages? Or are you a new agent looking to choose a brokerage, but can't decide which one to choose?
In this article, we'll take a look at some of the top real estate companies in the country, and give you a quick rundown of their pros and cons.
Of course, this should not replace your own personal due diligence. This is an overall look at these companies on a macro level. These are not necessarily a 100% accurate overview of what each individual brokerage is like, and what your experience working with them will be.
With that disclaimer out of the way, let's begin.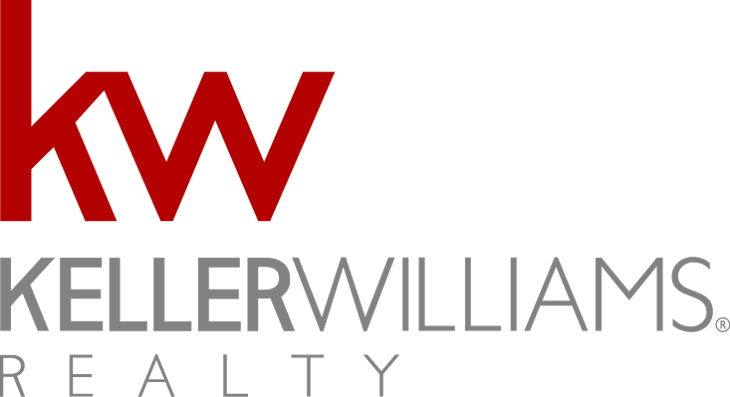 Keller Williams
Let's start with the big one.
It's safe to say that Keller Williams is a household brand. Its iconic red "K" and "W" logo is seen all across the US, as well as many other countries. And for a few years now, it's also the largest number of members, with over 180,000 members as of late 2019. 
Besides its reach, meteoric rise, and extremely enthusiastic members, this real estate company is well known for its significant focus on agent training programs, constant real estate education, and appealing commission splits.
Why Keller Williams is a great choice
In traditional real estate companies (some of which are on this list), commission split schemes are created in a way that maximizes the company's commission. The most common commission split among traditional real estate companies is a 50/50 split, with some differences from office to office. They nurture and prioritize top producing agents since they are the ones that bring the most money to the company.
This makes sense since real estate franchises are businesses. They exist primarily to make money.
Keller Williams IS a business too. A quite profitable one at that. But it takes a different approach. Instead of trying to squeeze each agent for all they're worth, each and every KW agent is on a 64/30*/6% split.
64% goes to the agent, 30% goes to the Market Center and 6% goes to KW. Why is there an asterisk on 30%? Because that split may vary slightly from market center to market center
Each Keller Williams office (Market Center) has a cap. This cap is determined by associates in each Market Center, based on factors such as the office's operating expenses, local economic conditions, etc. 
However, regardless of how productive an agent is, or how long that agent has been a member of said Market Center, each agent has the same cap. And once they clear said cap, they get to keep 100% of their commission earnings.
This cap works on a yearly basis, based on that agent's work anniversary. That means that if agents don't meet their cap in a year, the amount they didn't meet doesn't get rolled onto next year's cap. The cap just gets reset each year.
Profit-Sharing
KW's profit-sharing incentive is partially responsible for the company's meteoric rise in membership. 
Whenever a KW agent invites another agent to join the company, the first agent receives a small portion of the new recruit's commission once they close a sale. This benefit continues when that recruit recruits someone else, up to 7 levels deep.
This provides a financial incentive for the recruiting agent to make sure his/her recruits do well financially as well.
In addition, whenever an agent hits a certain production level, they gain the opportunity to join the Market Center's council and help make leadership decisions.
Culture
Keller Williams is famous (some even say infamous) for how much focus they place on their culture-building efforts. 
This company places a heavy emphasis on constant personal improvement and support for all of its individual agents. In fact, Gary Keller, one of the founders of Keller Williams has said that the company is "a training and consulting company thinly disguised as a real estate company."
Agents are heavily encouraged to take full advantage of KW's extensive library of training modules, as well as in-person classroom training. Agents are also encouraged to teach courses based on skills that they excel in in order to benefit everyone in the market center.
Because of KW's profit-sharing arrangement, agents are encouraged to bring new agents aboard and have a personal financial interest in their success.
As such, KW is a great choice for new agents looking to have the proper training and mentorship they need to get their feet wet in real estate.

eXp Realty
Unlike many other real estate franchises that have physical office locations, eXp Realty is almost exclusively a virtual brokerage.
This high tech approach has allowed eXp to keep its operating costs down and gives its agents lots of flexibility.
In our current pandemic reality, this approach is extremely attractive to new agents looking to join a national, well-established brokerage, and have access to eXp Realty's extensive online training tools.
eXp offers a lot of live-streamed training and networking, and a gigantic library of pre-recorded material available for agents to use at their convenience.
This helps you avoid having to rearrange your life around a classroom since anywhere could be a classroom as long as you have a good internet connection.
Commission Split
eXp's commission split is very straightforward and easy to understand. Just like KW, eXp uses a cap and commission split system. Its main split is 80/20 until the agent reaches $16,000. 
And once an agent hits that $16,000 cap, they get to keep 100% of their commission. And again, just like in KW, each agent starts counting their year on the day they join, and their cap gets reset on their work anniversary.
Once they hit that cap, agents do need to cover a $250 transaction fee for the next 20 transactions, and $75 after that.
eXp also charges agents for E&O (Error and Omissions) Insurance per transaction. They pay only $40 per sale until they hit their $500 annual cap. 
After that, there are no costs until the end of their year. 
Finally, agents pay a $25 broker review fee to ensure your contracts are solid and mistake-free.
eXp realty Company culture
One of the most appealing aspects of a real estate career is the ability to set your own hours, and work only as much as you want. Every real estate company promises that you'll be able to create your own schedule and work only as much as you want. But that's rarely the truth.
In a typical real estate office, there's always mandatory meetings, training, team-building exercises, and mandatory floor time. In short, there's always something getting in the way of your promised freedom.
That's not the case with eXp Realty. With no physical location, you can (and are forced to) work from wherever you are.
This level of flexibility is perfect for real estate agents that have the discipline to work from home, get their training done, and aren't 100% sure how many hours they will work any given week. 
Sure, if you want to maximize your chances at real estate success, you're gonna have to treat it as a full-time job. But for its flexibility, generous commission split, and a multitude of training options, eXp is a solid choice.

RE/MAX
RE/MAX, short for Real Estate Maximus, is a well known real estate franchise operating in over 100 countries, and with a membership of over 100,000 agents.
RE/MAX is famous for its generous commission split options.
Its main commission split is 95/5 + desk fee. This commission split is perfect for agents that are already well established, have already budgeted for their monthly desk fee, and already know what they're doing.
RE/MAX also offers a secondary commission split scheme called RE/MAX Alternative Payment Plan (RAPP).
This plan is perfect for new agents joining RE/MAX since it takes away the worry of meeting their monthly desk fees (which are quite high).
RAPP works in a similar manner to KW's split and cap scheme and has three levels based on the agent's prior year's gross commissions.
New agents start at a 60/40 split until they reach a $23,000 cap. If the agent reaches that $23,000 cap, they are moved to 95/5 split for the remainder of the year.
The next commission splits are 70/30 and 80/20, both of them with a $23,000 cap. And once they meet that cap, they are automatically moved to a 95/5 split.
Agent Training
While not as comprehensive as KW's agent continuous education program, RE/MAX nonetheless offers a quite robust agent training program. 
RE/MAX University (RU) allows its members to take designation courses for Accredited Buyer's Representative (ABR), Certified Distressed Property Expert (CDPE), Certified Luxury Home Marketing Specialist (CLHMS), and others.
It also offers in-depth training in real estate marketing topics by well-known marketing and real estate gurus such as Tom Ferry and Brian Buffini.
Finally, RE/MAX also offers training in person in their RE/MAX classrooms. 
Marketing tools
RE/MAX offers its member agents access to their "Design Center." This is a web-based platform that helps automate the workflow, creation and distribution of marketing materials. This is accomplished by templates, prefabricated mailing pieces, open house sheets, drip email campaigns, single property websites, and other marketing materials.
Is RE/MAX For You?
While RE/MAX offers quite generous compensation splits on paper, it should come with a pretty big asterisk. RE/MAX's desk fees are fairly high, forcing new agents to take in less favorable and far more traditional splits.
RE/MAX also has the reputation of treating its agents as independent contractors. It doesn't incentivize cooperation among its members in the way other real estate companies do. 
This often leads to top agents getting all the attention, while newer agents often being neglected. 
Of course, these are tendencies. Your personal experience may vary.

Century 21
Century 21 is another well known multinational real estate company with a huge amount of brand recognition and customer goodwill. It's synonymous with real estate, and being part of a brand with its level of brand recognition might be enough for a new agent.
Commission Split
Century 21 has a fairly conservative approach to commission splits. Century 21 offices typically have no desk fees but require that new agents start on a 50/50 split. 50% of the commission goes to the agent, and 50% goes to the broker. 
There are no major desk fees to worry about, and new agents don't need to worry about lots of upfront costs.
Experienced agents are able to negotiate more favorable splits based on their sales volume, and some Century 21 offices offer new agents higher splits with desk fees or graduated plans.
All in all, Century 21's split is pretty standard and traditional.
Training
Century 21 offers training for brokers, managers, and agents in their free online and classroom-based training programs.
The company also offers self-paced webinars that teach skills like sales and marketing, in addition to in-person mentorship and coaching.
They also offer continuing education courses and certifications through NAR.
Marketing 
Century 21 provides print and online ad templates, video templates, and social media promo materials for agents to share. With these templates, the Century 21 brand remains intact and saves agents a lot of time in creating marketing materials.
Is Century 21 right for you?
Century 21 commission splits don't offer as much flexibility as RE/MAX, nor does it offer training as extensive and critically acclaimed as Keller Williams. 
However, just having the Century 21's brand behind you might be reason enough to join it.
Century 21 is synonymous with real estate and has been for decades. Many Century 21 agents have had huge success in securing buyer and seller leads just on brand recognition alone, even from day 1.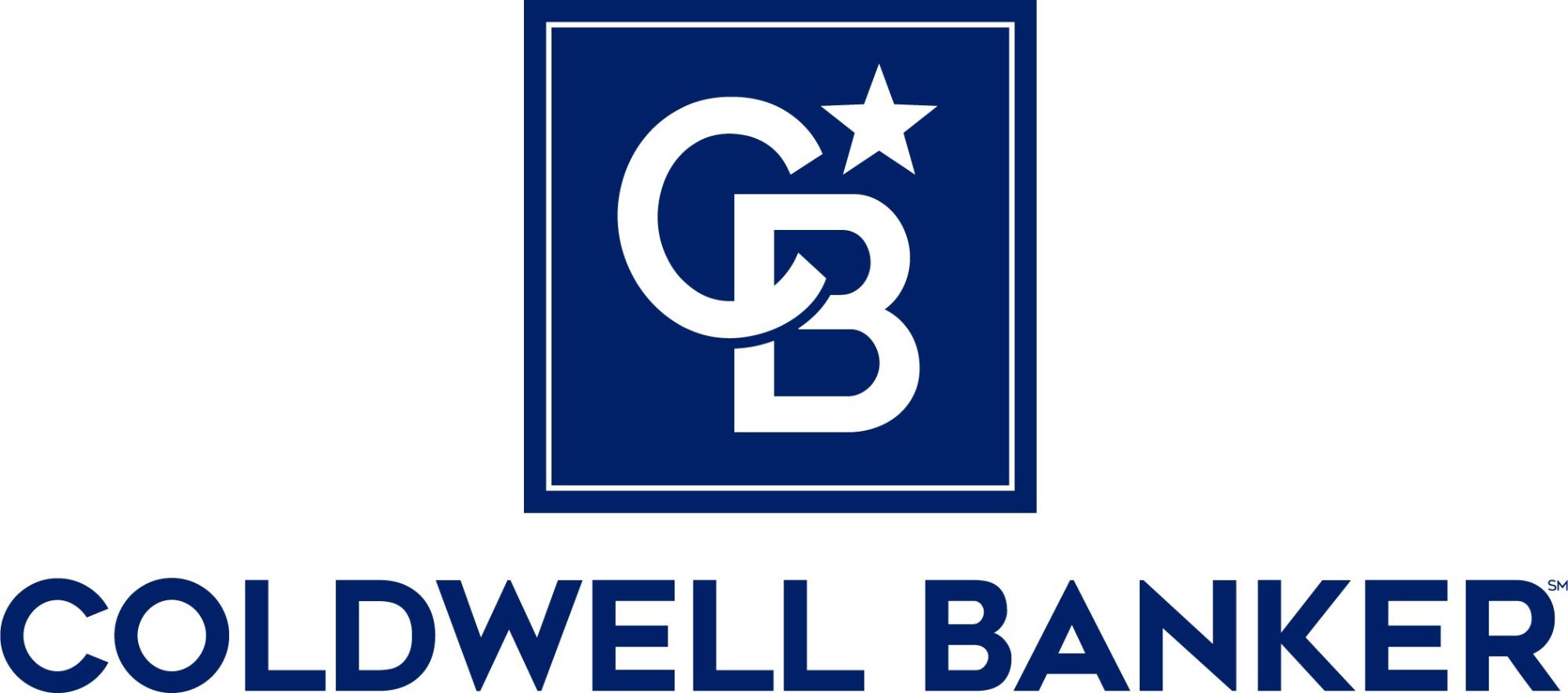 Coldwell Banker Realty
Coldwell Banker Realty is another internationally known real estate brokerage with a long history. But don't let its long history fool you into thinking that Coldwell Banker is stuck in the past. This brokerage places a huge emphasis on real estate technology.
Coldwell Banker offers a number of proprietary marketing tools, collectively known as the Coldwell Banker Realty CBx Tech Suite. 
These tools use algorithms to provide data on seller leads, property listings, and buyer locations and can be a gigantic asset for agents comfortable with technology.
Commission splits
Coldwell Banker commission splits vary from office to office, but they generally hover around 50/50 to 60/40.
While this split is fairly low compared to other brokerages in this list, Coldwell Banker does put their commission portion to good use. 
Coldwell Banker Agent Perks
As one of the most technologically focused brokerages, Coldwell Banker is constantly investing in new lead generation and transaction processing tools, they purchase national media coverage on the web, TV, smartphones, radio, and other media to increase brand awareness and help its members succeed.
They also provide agents with promotional videos and commercials for their social channels. For print materials, Coldwell Banker gives agents ads, postcards, and flyer templates to save design time and cost.
Additionally, the CRx Tech Suite includes technology to increase buyer leads and predict areas were listings are likely to increase.
Sure, we can make the argument that in reality agents are footing the bill for all of these tools. However, they're essential tools that an agent must pay for anyway.
Cons of Coldwell Banker
Agents that prefer more traditional marketing and are not early adopters of new tech might not enjoy the high amount of emphasis placed on tech in Coldwell Banker.

Redfin
Redfin is a fairly new player in the national real estate game, having been founded in 2004. Redfin tackles one of the largest downsides of working in real estate as new agents: financial insecurity.
Redfin hires agents as employees, including salary and benefits.
Agents who need financial security and more training as they first enter the industry will find Redfin to be an appealing option.
Commission Splits
Since Redfin pays salaries and benefits, it works differently from other brokerages. 
Redfin surveys each customer and posts every review online. The amount of the bonus that an agent earns depends on these reviews, as well as the price of the home sold.
Since Redfin agents are employees, they don't need to worry about desk fees either. The biggest downside, however, is that Redfin only operates in larger cities such as San Diego, New York, and Dallas, where it can make sure it runs profitably. 
And even though Redfin does offer pretty generous salaries, those larger cities' living expenses offset Redfin salary's purchasing power.
Training
Redfin offers paid training for agents who are new to the real estate industry. Like most employers, it offers vacation, sick leave, and health benefits. It trains agents on the job, focusing on how to get new clients, close deals, and market themselves as real estate professionals.
Supplementary classes and webinars round out this training and are mostly focused on topics such as mortgages and negotiations.
However, Redfin does not offer continuing education classes and certifications.
Is Redfin for you?
If you value the idea of setting your own work schedule hours, and treating your real estate career as a business, not a job, you may not like Redfin. Since agents are employees in every sense of the word, they are expected to work standard hours of a full-time employee. 
According to Redfin, the median employee makes around $90,000 a year, compared to the median salary of a non-Redfin real estate agent, which is around $48,000.
However, Redfin is only available in larger cities, limiting its accessibility.
Conclusion
As always, before deciding whether to work for (or switch to), make sure you do your homework and study all of your options carefully. Don't simply go for money or beneficial splits. 
The culture and tools that a brokerage offers could prove themselves to be even more invaluable in making sure you are as productive as you could be in your real estate career.
Are you happy with your current brokerage? What do you like the most about it? Are you considering switching brokerages, or even starting your own? Let us know!
And if you want to take at AgentFire's arsenal of real estate marketing tools, including its single property website construction tools, why not schedule a tour and a demo?
This tour can either be guided with one of our customer success agents (who would be happy to answer all of your questions).
Check out this article next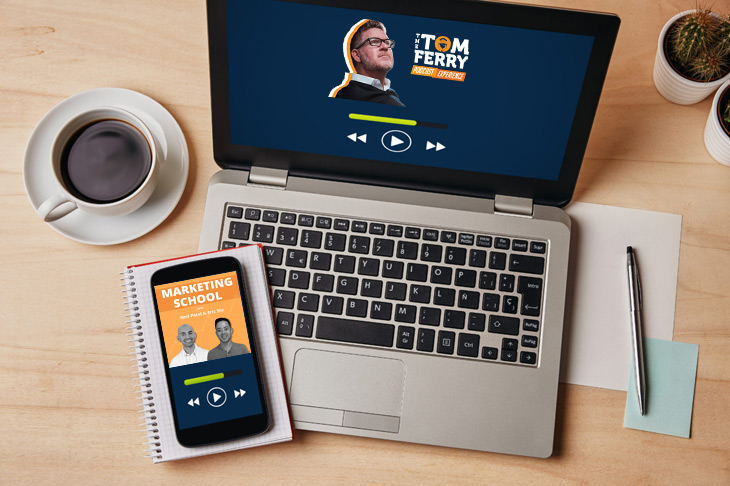 20 Real Estate Podcasts You Need To Start Listening To
They say that smart people learn from their mistakes, but wise people learn from others' mistakes. Listening to podcasts is one of the best and most…