In today's article, Guest Writer Kenneth Boyd shows you the 7 easiest and most effective ways of showing your expertise as a real estate agent online.
The real estate industry is incredibly competitive, and while modern realtors have lots of new tools and techniques available to them in order to court clients, they still need to stand out from the crowd and demonstrate their professionalism in the digital sphere.
Achieving this efficiently is not always straightforward, especially if you do not know where to start, so here are some of the best ways to portray yourself as an expert realtor to customers who encounter you online.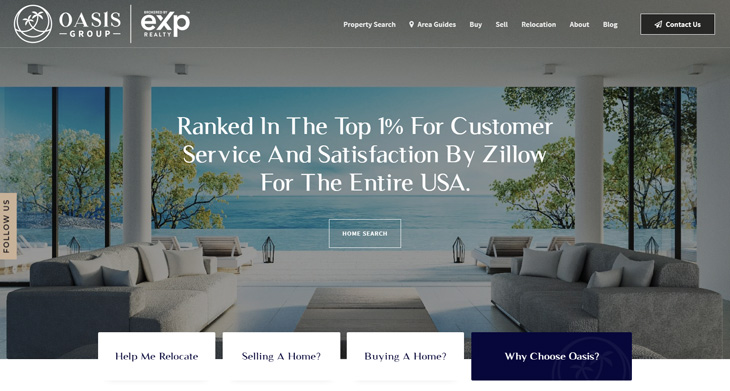 1. Build A Professional Website
First and foremost, if you want people to take you seriously, then you need a website that reflects well on your abilities and bolsters your reputation.
As you might expect, AgentFire is a top option in this respect, as it is a web platform that is built for realtors and aims to offer exceptional scalability, meaning it is suitable for you at every step of your business journey.
From creating a compelling, intuitive website to showcase your services and attract clients, to providing ongoing support so that your online storefront can remain resilient for years to come, AgentFire is able to offer all this and much more.
Once your site is up and running, it will be perfectly positioned to showcase your achievements, provide property details to visitors, integrate with other platforms for added convenience, and handle aspects like marketing and customer relationship management all in one.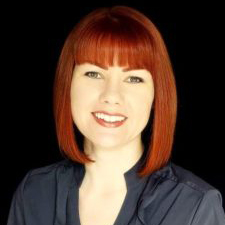 It's important for any business to establish an online presence, even more so if you're a real estate agent trying to grow your business. I learned early on in my career the importance of having my own personal website, long before social media even existed and it's where my primary focus remains to this very day.
It can seem impossible to compete against the real estate giants online but it's not. So many buyers and sellers want to work with a local real estate expert and turn to the internet to find them. So share your knowledge!
Start writing about your city, neighborhoods, local events, market reports along with helpful guides and articles for buyers and sellers. Things that showcase your knowledge and expertise about your local real estate market.
However, make sure you're creating content for your own personal website, not a brokerage or 3rd party platform that can keep or delete your content at any given time. If you build it they will come.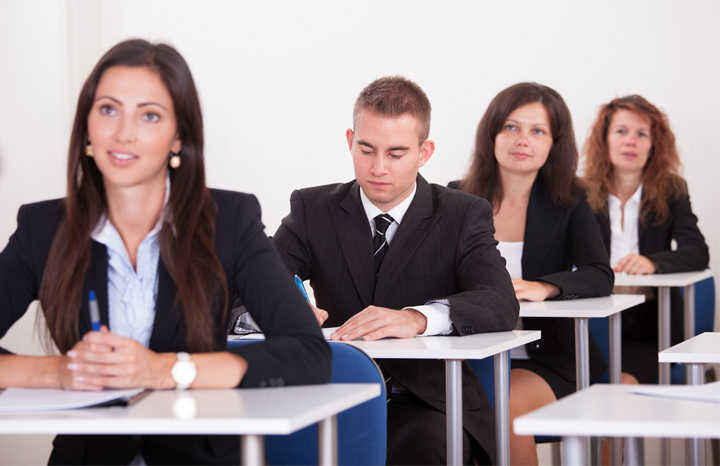 2. Get The Right Qualifications
The more qualified you are, the more trustworthy and competent you will be seen as by your clients, so securing as much training as possible and receiving the relevant certification for your region is crucial.
Thankfully you can make use of web-based services to do this, and securing online certification from a real estate school is just as valid as getting qualified at a brick and mortar location.
Of course, once you have passed the tests and aced the exams, you will also need to make sure that these achievements are conspicuous to your clients. In the old days, hanging framed certificates on the wall of a real estate office was enough. But in the digital era, you may not have this opportunity, in which case including the details of your certifications on your website is the next best thing.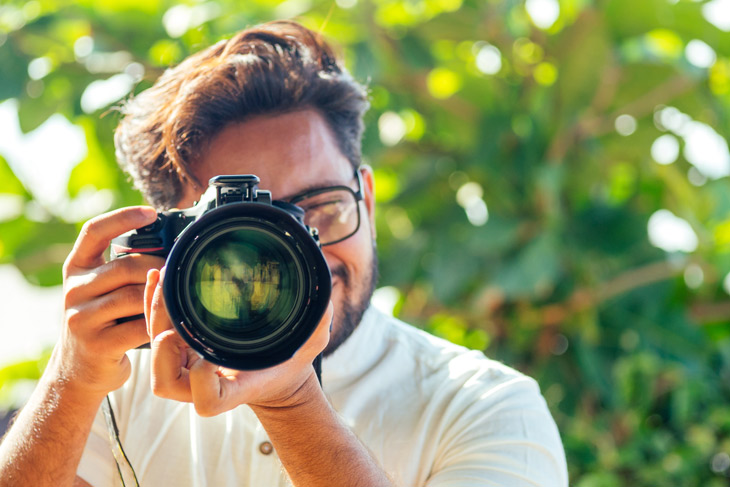 3. Hire A Professional Photographer
While it has never been easier to publish property listings through online platforms and connect with a wider audience than ever before, this has thrown up some bad habits that lots of realtors fall into. One of the biggest bugbears at the moment is that of using poorly framed, badly lit, and generally low-quality pictures to accompany home listings.
Although it may be quick and simple to snap a few pics on your smartphone and call it a day, this will usually deliver results that leave a lot to be desired. And given that most realtors want to sell homes quickly and for the highest attainable price, compromising on high-impact elements like the photographs is a serious mistake.
There is no question that the cost of getting a professional to photograph the homes that you are about to list, this can always be encompassed and justified by the greater likelihood that your higher asking prices will receive offers.
The use of high-quality photos in real estate listings has been further necessitated by the increase in the number of people who carry out property viewings almost entirely online, without ever visiting in person before making an offer. If you want to win over this type of buyer, then this is all the more reason to not skimp on the snaps.

Get Our Pricing
Want to dominate your hyperlocal real estate market? Then you need to check out AgentFire's Spark Sites.
Click the button below to learn more about pricing.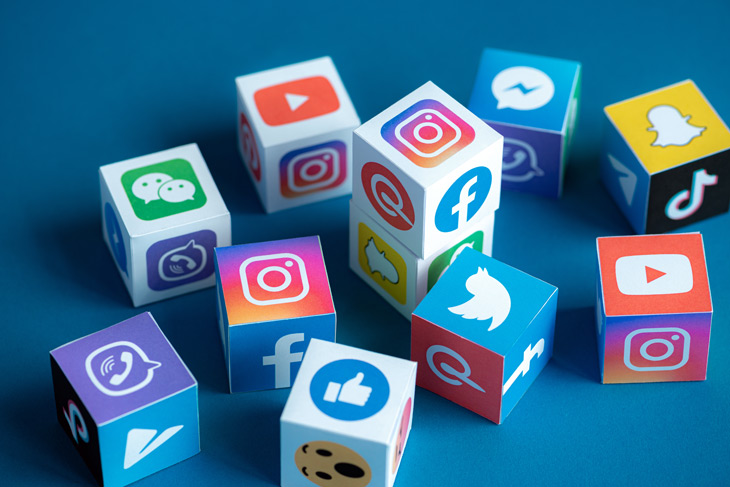 4. Develop A Social Media Presence
Like it or not, social media is a hugely influential aspect of the success of any commercial enterprise, so if you want to reach out to clients as a realtor then you need to be willing to master its use.
This is not necessarily as tricky as it first seems, especially if you are already on top of the other aforementioned aspects of what you need to do to create a strong digital footprint as a realtor, with a professional website and great property photos for your listings.
The reason that these elements matter is that they are ultimately intertwined, and can feed one another. The content you create for your website to improve traffic and bolster SEO can in turn be shared via your social feeds, giving you a reason to publish posts rather than this feeling like an arbitrary chore. The snaps of your properties will also be eminently sharable, especially via services like Instagram which are image-focused and have higher levels of user engagement thanks to this.
It is also important not to neglect the impact of LinkedIn, a social media service that is specifically tuned to professionals in lots of industries who want to connect with one another. Being present on this platform is worthwhile if you are hoping to further establish yourself in real estate, and especially if you are planning to move on to the next step in your career.
Making the most of social media and fostering a valuable presence might seem like a daunting prospect at first, but like most major tasks it can become far more manageable if you break it down into smaller chunks that you tackle on a daily basis. Spend 30 to 60 minutes of your day dealing with your social feeds, then put it to one side, as this will not only give you the ability to gain momentum but will also prevent it from becoming a crutch that you are constantly checking, to the detriment of your other duties.
One final word on social media for realtors: you need to remember that your work accounts should be just for that. Resist the temptation to post anything personal, and aim to keep the same consistent tone across every platform you occupy, including your website.
This is all about shepherding a brand which people will recognize regardless of where they encounter it, and of course, your expertise will be obvious as a result.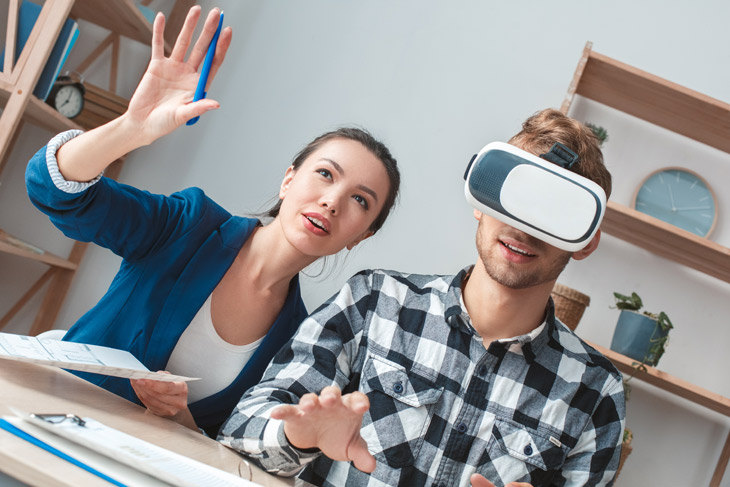 5. Consider Video & VR Content
We have already discussed some of the simpler and more accessible forms of content that you can create and share online in order to come across as a real estate expert, but it is worth delving even deeper and assessing the potential impact that the more in-depth digital solutions can have on your career.
While listings with photos are still very much capable of generating interest in the properties you are responsible for, modern buyers and sellers alike are increasingly likely to want more out of the agents they work with. This is where getting a foundation in the use of video technologies and even full VR tour-generating solutions could be a good idea, depending on your aims and ambitions in the industry.
Once again it is important to remember that you can also outsource these processes to those who are professionals in the field. Getting a videographer to shoot footage of the interior and exterior of homes, and perhaps even provide drone snaps for aerial overviews, which can then be edited together to act as a marketing showreel, will impress clients.
Of course, you will need to take the asking price of the property into account and determine whether or not it is financially viable to go down the route of adding this more in-depth, expensive content to your portfolio. Whatever the case, being open to the use of such services will expand your horizons as a realtor and also tick a lot of boxes with those you interact with online and off.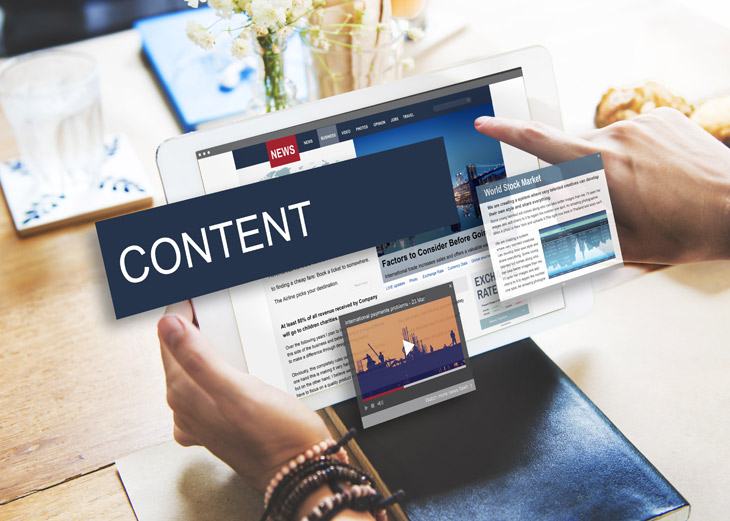 6. Publish Useful, Industry-Relevant Content Elsewhere
While you can use social media to share your own content with your audience, it is definitely a good idea to see if you can get your name out there with content distributed via other means, so long as it focuses on real estate, of course.
For example, there are plenty of question-answering services like Quora where you can find average people posting queries on a huge number of topics, of which real estate is a common focus. If you know anything about what is up for discussion, you can post an informative reply and also include links back to your site so that word can spread and your reputation will bloom.
Creating guest posts for news sites that cover real estate topics is another possibility, and once again you will usually be able to get posts featured along with your name and links to your social feeds and even your website. Pick and choose the online publications you work with carefully, as it is only really worth doing this if the sites in question have a decent level of authority.
Aside from writing articles in a way that unequivocally unveils your expertise as a realtor, another thing to think about in this context is the long-term appeal of what you are writing about. Opting for subjects that are evergreen, rather than focusing on something which only has relevance for a limited window of time, is the best strategy, and will be more likely to get your content accepted elsewhere.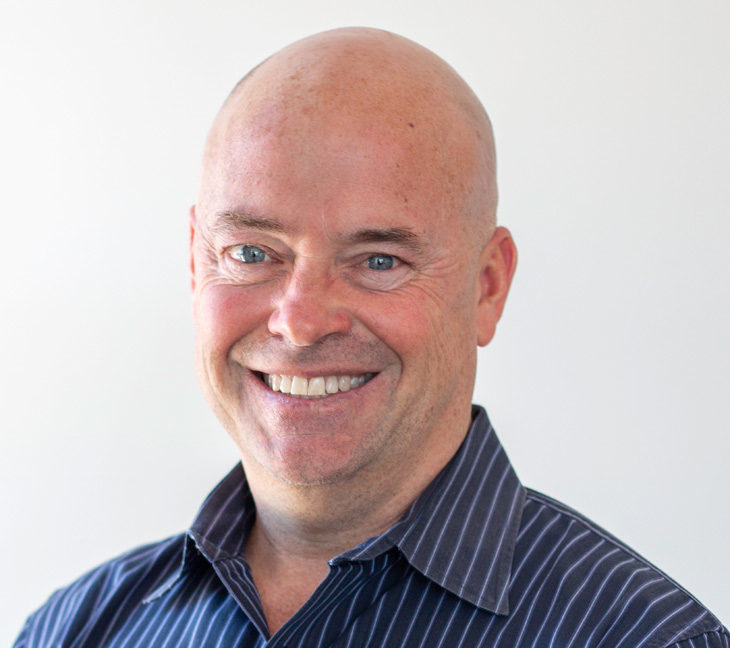 I have been writing content that speaks to consumers for quite a few years. By having a blog, I've been able to showcase my expertise as a real estate agent. Consumers love working with real estate agents who are knowledgeable as many of the issues I write about come up all the time in a real estate transaction.
Both buyers and sellers want to have confidence in the agent they are working with will be able to guide them properly. A well-constructed blog should convey expertise, authority, and trust. It is the perfect example of how a Realtor can prove to consumers they have the pulse on local and national real estate issues.
One of the questions, I get asked quite a bit is whether blogging brings you business. The answer is a resounding YES! We all know how much time people spend using Google. If you write well and get yourself educated on SEO, there is no reason why you can't do the same.
Another pitfall for real estate agents is not having a solid understanding of search engine optimization (SEO). Content is king and optimization is queen. You can't expect to do well with blogging if nobody finds your content. Blogging and SEO go hand in hand. Do you need to be an [SEO] expert? No, you don't. But knowing the basics is vital to your success.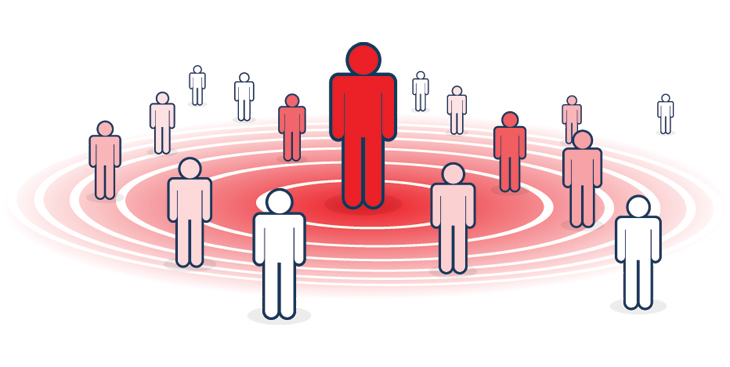 7. Remember Your Local Connections
In amongst all this talk of achieving social media success and getting your content featured far and wide on the web, it is necessary to step back and also see the side of your online marketing efforts as a realtor that makes a difference to your visibility in your local area.
In spite of the ways in which digital tools have opened up the industry, real estate is still very much tied to specific geographic regions, and you can certainly include this in the way that you sell yourself online.
Local search optimization covers a whole subsection of the wider SEO field, and while its core principles are largely the same, it should not be overlooked as a distinct need for realtors. This is because if people in your area see your site high in the SERPs when they are looking for property sale assistance from a local, they will infer your expertise automatically.
Final Thoughts
You will need to prioritize your own efforts to build an online presence according to the areas in which you are currently falling short of modern client expectations, so do not consider this as a one-size-fits-all overview of the best tactics to try out.
Furthermore, you should remember that as powerful as online services are in getting your name out there, you also need to back this up with a good track record as a realtor, because word of mouth is also in play today just as much as it was in the past.
If in doubt, try a mixture of strategies to bolster your reputation and you should find the approaches that are best suited to you.
If you want more in-depth articles, tactics, strategies, and advice – subscribe to our newsletter, The Spark. And if you want to dominate your hyperlocal real estate market, check out AgentFire's Spark Sites, #1 rated for several years in a row.
And the best part? You can try out all of its amazing features for free with our 10-day trial.
About the Author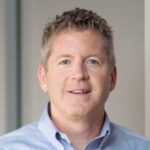 Ken W. Boyd has written several "For Dummies" books, including "Accounting All-in-One For Dummies", "CPA Exam For Dummies with Online Practice", "Cost Accounting For Dummies" and many others.
He also runs the blog "Accounting Accidently", a one-stop shop for insight into all things accounting.
Today, Ken continues to use his finely honed accounting, business management, and teaching skills to educate students as a professional writer and teacher.
Check out this article next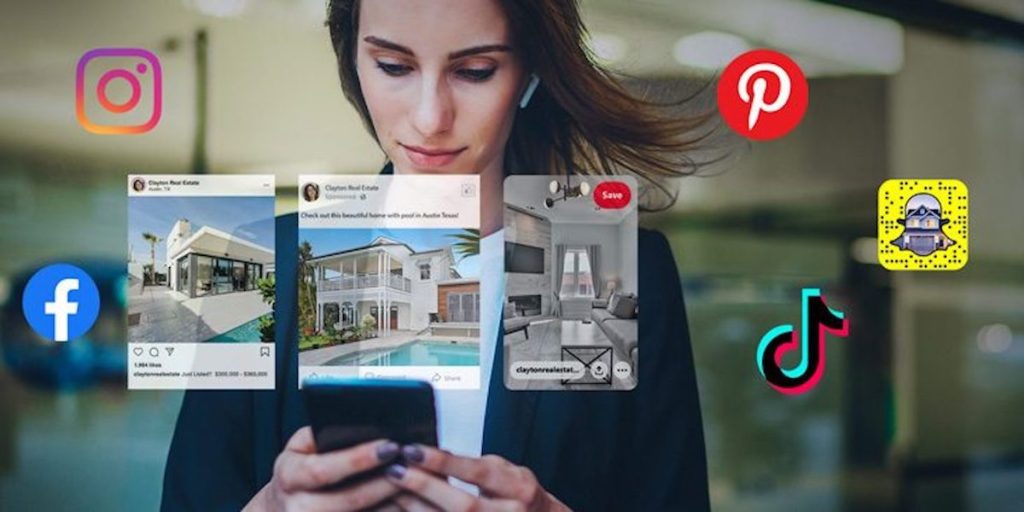 Real Estate Social Media Marketing in 2022: The Definitive Guide
Social media has completely changed the way we live our day-to-day lives. From viral memes, to instantly connecting with people around the globe in a …