Home staging can be a sensitive topic to bring up. As an agent, you know what's necessary to get your listing sold, yet client's aren't always willing to accept style criticism or added costs. Here's how to convince your client to professionally stage their home and get it sold fast.
Research by the National Association of Realtors shows that 82 percent of real estate agents believe that staging a house for sale is effective and valuable, yet it doesn't always happen. Homeowners find a million reasons to object to home staging: whether it be the cost of staging, the belief that they have the best style, or the unwillingness to live in staged homes.
Ultimately, real estate agents find themselves with the uncomfortable task of telling clients that a bit of home staging may be necessary to quickly sell their property – despite how "perfect" clients think their home is. The key to winning the home staging battle is simple: education. You'll need to prove to clients why staging their home will make their life easier (and more lucrative) with quantifiable, real points.
The next time a client questions your suggestion to stage their property, refer to one of the points below and them in the right frame of mind. Here's how to respond to the most common client objections to home staging:
"What's the point of home staging?"
Make it clear that your goal is to get your client's property off the market as quickly as possible and for the best price. A professional home staging company ensures that buyers see the home in the best light and that the qualities modern buyers are looking for are highlighted (without a huge, costly renovation). Stagers know how to work with design elements to make strategic furniture placement and decor decisions that sell homes faster.
In fact, statistics have shown that homes that sell in the first four weeks sold for 1% higher than asking, while homes that stayed on the market for even one extra week commonly sell for 5% less – and profits exponentially dip from there on. It's in your client's best interest to hit the real estate market running with an attractive listing.
Clients also need to understand that with the rise of virtual viewings, home staging has become increasingly more important. Potential buyers are accustomed to swiping through online photos and tours and making quick yes or no decisions. With only visual cues to judge from, your client's 40-year-old furniture set can lead to your property listing spending extra weeks or even months on the market.
Keep your clients in the real estate market loop with regular real estate blogs. AgentFire clients have the option of working with our partners at Text Broker to get new, relevant real estate blogs written and automatically posted to their website every week. Check out our Blog Assist Pro integration, then book a free demo with one of our web designers.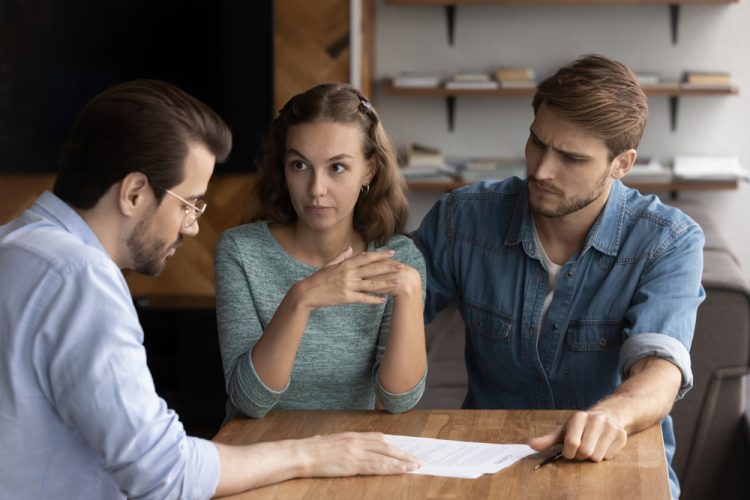 "It's too expensive!"
There are various ways to divvy up the cost of staging. Some agents choose to cover costs in the closing fees, split it with clients, or ask that it be paid in full by the clients. It will be up to you to decide how payment will be taken care of. If clients are expected to pay for staging (either partially or in full) it is especially important to emphasize exactly how valuable it is. According to BankRate.com, most home staging projects can cost between $300 – $2000, but the average return on investment is 586%! There are very few home selling strategies that produce a comparable benefit.
If costs are still a concern, suggest focusing on spaces that get the most attention from visitors: the front yard, living room, master bedroom, and kitchen. Other rooms can be handled by the client with assistance from you.
To help clients quickly stage lower priority rooms such as the guest rooms or bathrooms, suggest these basic tips:
Declutter: Clear unnecessary objects off of surfaces to open up the space and make it look brighter.
Depersonalize: Remove very personal items such as intimate photos, bottles in the medicine cabinet, and similar items.
Deep clean: Clients should clean the home as if they were just moving into some else's space. Visitors will be looking at every detail, so make sure to get in the nooks and crannies.
Do small repairs: A simple paint job, caulking, or similar small update can completely change the atmosphere of a space.
Get A Free Personal Demo
Ready to revamp your real estate marketing strategy and dominate your hyperlocal area? Our expert web designers will show you how. Click the button below for a free 30-minute demo of our AgentFire Spark Sites.
"My neighbor/friend/coworker didn't stage their home and it sold!"
Sometimes clients need to be reminded that each home is unique in its own right. Perhaps their friend's home was in a more in-demand location or on a corner lot. Certain qualities such as location or age, can't be changed, but there is a lot that can be done about a property's price and condition.
If clients want to make a true comparison, they'll have to look at very similar homes in their neighborhood that were listed and sold at around the same time. Then, you can share stats from the local real estate market to show the difference in the performance of a professionally staged properties versus ones that were not staged and did not perform quite as well.
If you've sold other homes in the area, you can reach out to past buyers and ask if it would be okay for you to stop by the property. This is when it is extremely important to keep your client information organized in a CRM. AgentFire websites integrate with all major CRMs so that you can keep all your client information and leads organized in the same place. Learn more about our CRM integration.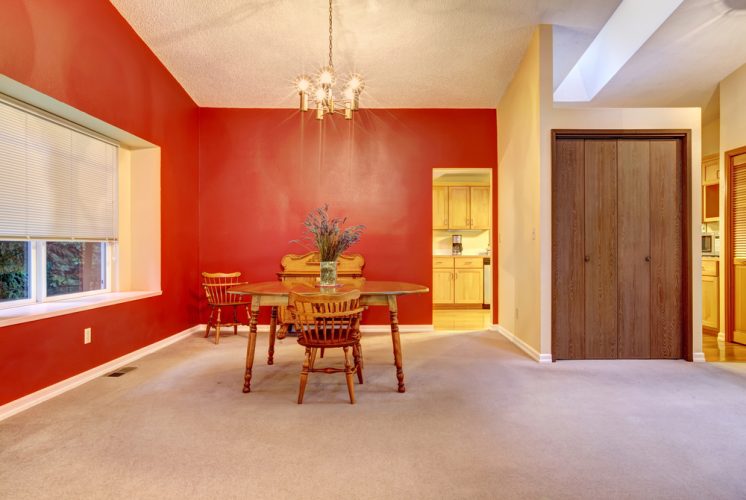 "I have great style. I don't understand why I'd need to change it."
Style is subjective. Remind clients that while you may love their style, their home is a product to be sold and should be treated as such. The goal is to present a blank canvas that people can envision themselves living in, not to push a particular decorative style . Buyers need to feel an emotional connection with the home in order to see themselves in it. A space packed with a stranger's personal items makes it exponentially harder to see the property as their future home. It's the buyer – not the seller, who the home has to appeal to.
In extreme cases, take your seller clients to other listings in the neighborhood to show them real examples of how modern, neutral decor consistently garners interest. Ask them how they feel in a home that shows well versus one that doesn't.
"I don't want to live in a staged home."
Most clients live in their listed property until the keys are handed over to the new owner. It's completely understandable that living in a staged home while it is being shown can be uncomfortable. However, we need to keep our eyes on the prize: getting the property sold fast. Remind clients that if they are willing to live in a staged home for a short period of time, the property will ultimately be sold faster and for a higher price. Maintaining the home doesn't have to be difficult either. It's quite simple once they get the hang of it:
Remake the bed every morning.
After you've washed up, clear the counter and put away all personal items.
Sweep up regularly and keep surfaces clean.
Make sure everything is in its place before the home is shown (put dishes and kid's toys away etc.).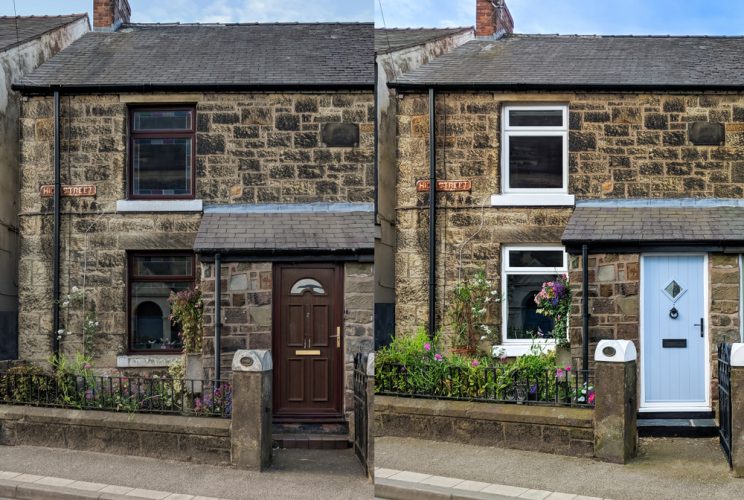 "Let's try without home staging first. If there isn't much interest in the property, then we'll stage it."
Again, remind clients that the longer a home stays on the market, the more difficult it is to sell. You only get one chance at a first impression, so why not make it a good one and give 100% on the first try.
Thanks to programs such as HGTV and visual-oriented social media such as TikTok, Instagram, and Pinterest, buyers expect to be wowed right away. There's really no room for trial and error.
In Conclusion…
Your clients hired you for a reason: you know more about selling homes in the current real estate market than they do. If they're not quick to jump on your suggestions (especially if it is costing them time and money), it simply means they need more reassurance and education.
When it comes to staging a property, there are tons of undeniable financial benefits that justify the cost. It's up to you, the agent, to communicate those benefits and create trust and understanding between yourself and your client. With the information above, you can face any client objection to staging and get their property sold fast.
Check out this article next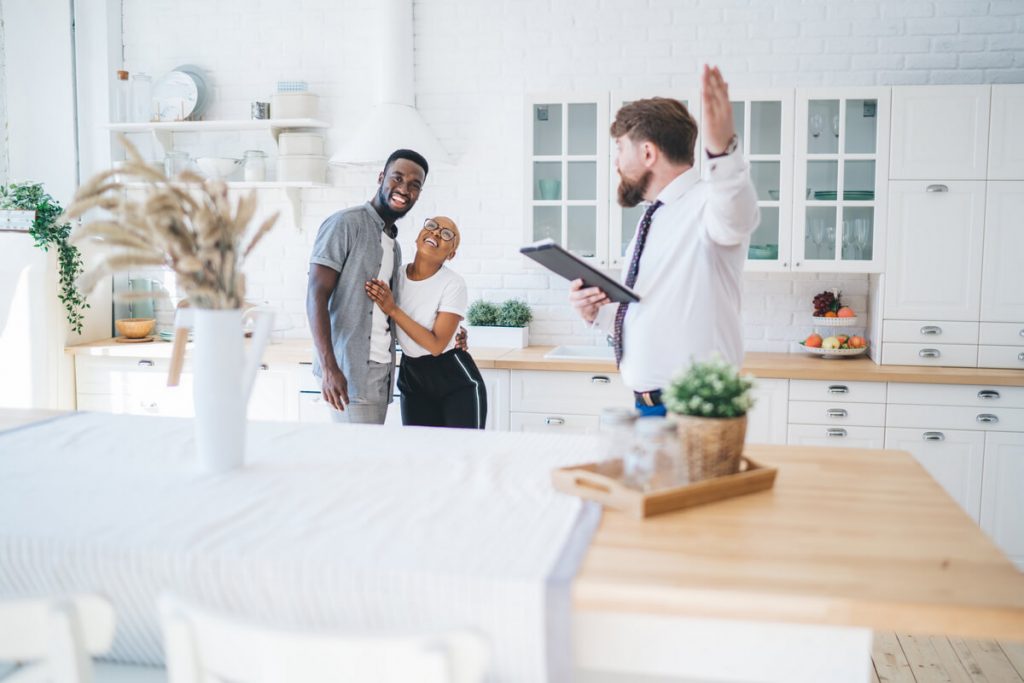 31 Open House Tips to Capture Promising Leads
For listing agents, a weekend afternoon spent in a vacant home chatting up walk-ins is almost tradition. It's easy to get stuck in a rut and forget th…