Professional photography is an essential part of driving traffic to your website. These quick photography tips will help you instantly enhance your real estate blogs and web pages.
Regardless of whether you're writing blog posts or creating other types of pages, professional photography for your real estate website is crucial. Research shows that blog posts with photography can increase the number of views by 94%! In addition to increasing the number of views, photography makes your pages and posts more visually appealing, helps logically organize the content on the page, and also improves SEO (search-engine-optimization).
Why Use Professional Photos?
When it comes to using photography for real estate, whether it's for a blog article or a new listing, it's imperative to use high-quality imagery. While it's sometimes possible to take great photos with a cell phone, most real estate photography should be provided by a professional photographer. 
In fact, professional photography has been proven to help generate higher sales prices for real estate listings, so why shouldn't you also use it when trying to market yourself or your brokerage to potential clients?
Where to Get Quality Real Estate Photos
It's not difficult to find high-quality, professional photography for your real estate blog posts. You may even have an existing library of photos that you can use. Here are some great resources to get photos for your next blog post.
Real Estate Photographer 
A professional real estate photographer is a great source not only for listing photos, but for photos of your community as well. The next time you hire a professional photographer to take pictures of a new listing, be sure to ask him or her to provide you with some additional photos of the neighborhood, including amenities and nearby attractions. These can be photos of a clubhouse or playground, or possibly photos of a nearby downtown area or local restaurants. 
Once you have these photos, be sure to save them, as they can then be reused in other blog posts in the future.

Browse your Old Listing Files for Photos
When you're writing your next blog post, spend some time going through your archives of old listing photos from previously sold homes. You may be surprised at just how many photographs you've accumulated over the years. If you have previously listed several homes of a certain type, you'll have a wealth of photos that could be used for blog articles. For example, if you've listed a lot of waterfront property, you'll likely have a lot of great shots of boat docks, sunsets, and more that can then be used in a post showcasing your expertise as waterfront listing agent.
With an AgentFire website, you'll gain access to a full range of free high-quality images, optimized for your real estate website. Plus, we offer a gallery of free and paid premium images. 
Websites that Offer Free Photos for Commercial Use 
Even after sorting through your old files, you may find that you still need that perfect photo of a particular style home, an interior room, or a family enjoying their backyard. For these shots, browse the internet for free licensed photos.
Some of our favorite sites for free photos are UnSplash, Pexels, and Pixabay.com. Another great resource is Creative Commons. The licenses on these sites will vary, and in some cases, attribution is required for the photographer. In cases where attribution isn't required, it is still certainly appreciated.

Professional Stock Photos for Purchase
After checking out the free image websites mentioned above, be sure to browse some popular stock photo websites that offer inexpensive high-quality photos for real estate. These websites have far more photos available than the free sites, and the quality is typically very good. 
Stock photo websites are also a great option when you just need one or two photos, as the prices are typically very fair. Some of our favorite stock photo websites are iStockPhoto.com, Dreamstime.com, and Shutterstock.com.
All of these sites offer subscription plans as well as packages of credits that can be purchased as needed.
Using Your Own Photos
It's a great idea to keep your cell phone at the ready anytime you're out in your community. There will always be opportunities to snap a few photos of local attractions, attractive buildings, music venues, restaurants, and more. Building up a specific library of local photos for real estate will prove invaluable later when you're writing a post or a page for your website.
Be sure to take advantage of natural lighting as much as possible, and don't be afraid to experiment with your phone's photography settings. Take some time to explore the different filters and exposure settings that come standard on your phone.
Of course, once you have these photos on your phone, you'll still need to do a little bit of editing. Today's cell phones have some great editing tools built in, but it's certainly worth having a desktop program as well. The good news is you don't have to spend a ton of money to edit your blog photos. There are lots of inexpensive photo-editing programs available, including some that are free. Here are a few that are worth checking out and that can handle most editing needs for real estate blogs.
FastStone Image Viewer

– FastStone is a no-frills photo editing program that loads quickly and provides most tools that a Realtor would need for blog photo editing. It's free for personal use, and the commercial license is very affordable.

Photoshop Elements

– Adobe's Photoshop suite is the industry standard for photo editing, but most agents don't need all the tools available in the flagship product. The Elements version is inexpensive and offers a wealth of tools and features.

GIMP Editor

– For tech-savvy real estate agents, GIMP Editor is an open-source solution that offers many of the same features as Photoshop, but for free. 
It's also important that your images are compressed before you insert them into your blog posts. If they are oversized, which they likely will be in their original format, they can slow down page load times. An image file size of 100kb has traditionally been the recommended maximum size for SEO, but the smaller the better for page load time. All of the editing programs listed above can be used for image resizing. Your web designer can also use "lazy loading technology" (there are plugins available for Wordpress) to help ensure that your web pages still load quickly, as the images aren't loaded until the user scrolls down to them.
Curious about incorporating video as well? Here are a few tips on how to make sure your video content is as top-notch as your photos.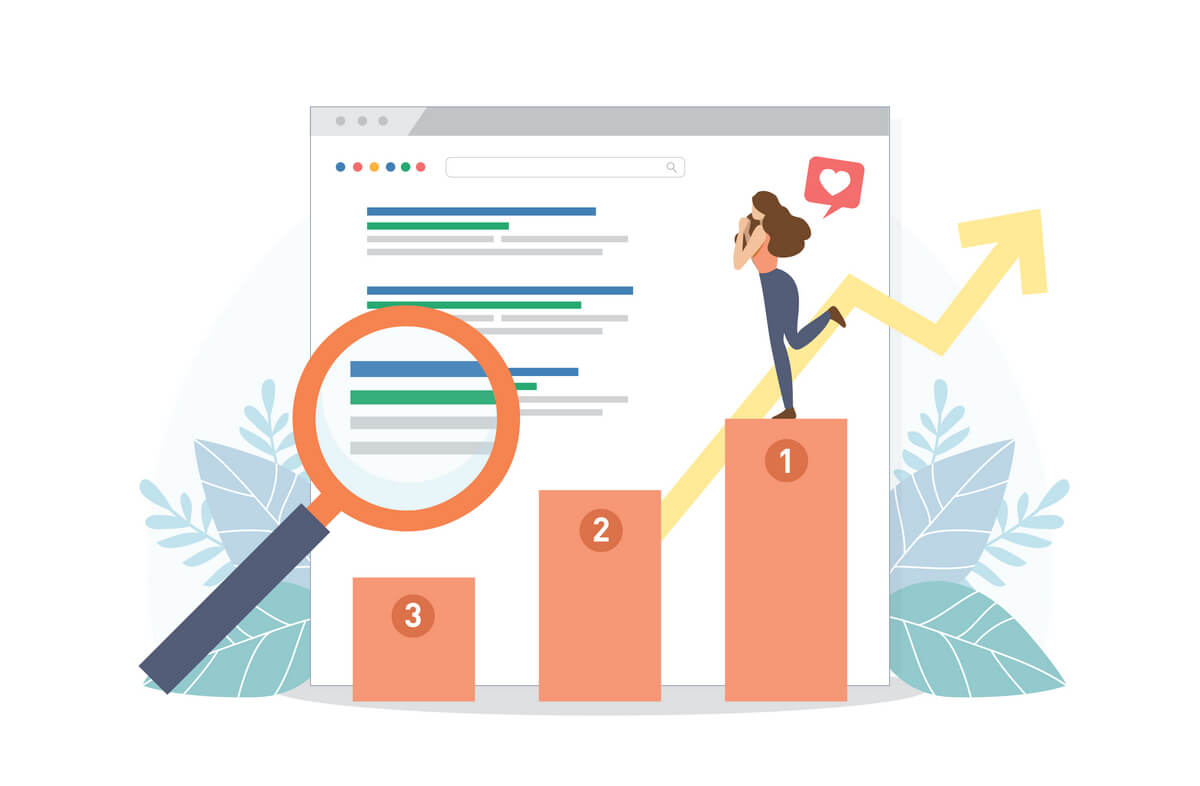 SEO for Blog Images
Once you've started inserting images into your blog posts, it's time to optimize these images for search engines. A detailed conversation about search-engine optimization for real estate websites is beyond the scope of this article, so we'll just focus on SEO for the images in your blog posts.
Create your Image File Name
The first step is to give your image a relevant file name. A filename like Craftsmant-Home.jpg is far more descriptive to a search engine than image001.jpg. A descriptive filename will help you find your image in your media library if you want to use it again in a piece of future web content.
Write your Alternative Text Tag
Your image's alternative text tag (or "alt text" tag) is a text description that will load on the screen if your image fails to load for some reason. It's also used for visually impaired website users and helps search engines better understand what your image is.
Not sure how to create the perfect alt tag? Or create content with elements that are consistently and quickly SEO optimized? With your AgentFire website, you have the option of selecting our Yoast Plugin addon. Learn more about it here. 
Summary
Effectively using professional photography for real estate websites is a great way to attract buyers and sellers. High quality images will help you showcase your website and will be beneficial to your audience as well. After writing a few posts, you'll quickly get the feel of obtaining, inserting, and optimizing your images to really enhance your content!
Liked this article?
If you want to stay up to date with all of our latest real estate articles, and receive exclusive access to our seminars, subscriber offers and other goodies, subscribe to our newsletter.
About the author: Scott Russell is the owner of Freestone Properties, a boutique real estate brokerage serving the Asheville, NC area. Scott has been an active real estate broker since 2006 and is consistently ranked in the top 2% of sales production in the Asheville market with over $100 million in career volume.
Check out this article next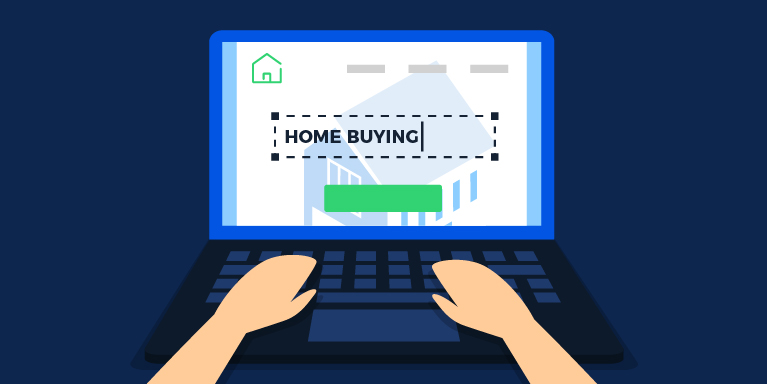 10 Real Estate Copywriting Tips For Homepages That Convert
So you've got your beautiful AgentFire website online and your search engine optimization game is on point. You're rocking the content marketing a…