Marketing is expensive, and expensive can be scary. But fear not! In this article, we'll explore 5 actionable strategies you could use to optimize your real estate marketing strategy and lower costs whenever possible.
If there's anything real estate agents agree on, it's that real estate is a numbers game. Lead generation is essential to success in the real estate game. And just a couple of leads here and there isn't going to cut it.
According to the National Association of Realtors, only 0.05% to 1.2% of leads turn into real estate transactions. That means that on average, a real estate agent need approximately 150 leads to close just one transaction.
This is why having the proper marketing systems is absolutely crucial. With the right marketing systems, real estate agents can leverage their time and money to follow-up and nurture far more leads than they possibly could on their own. Marketing allows realtors to play the numbers game favorably, and increase their number of successful transactions.
But let's face it, marketing is expensive. And expensive can be scary, especially when returns are not guaranteed. Good marketing also takes time. And that can be scary too ?.
But fear not! Because there are ways to measure the effectiveness of your current marketing efforts to identify what's working and what's not so that you can minimize expense while maximizing return.
In this article, we'll explore 5 strategies you can use to optimize your real estate marketing strategy.
Identify the marketing budget that's right for you
The first step towards optimizing your marketing strategies is making sure you have the right marketing budget.
Although there are no hard and fast rules dictating how much you should be spending on marketing, your marketing budget should never be determined by how much money you have left after all your bills have been paid.
It's also not a good idea to choose an arbitrary amount of dollars. Your marketing budget size should be determined by the revenue you're bringing in, not how much other real estate agents are spending.
Real estate agents and brokers, in general, need to spend a larger percentage of their revenue than many other industries.
As a rule of thumb, economists recommend that small businesses allocate approximately 7-8% of their total revenue to their marketing budget. However, the correct percentage varies depending on factors such as:
The nature of the industry.

The entertainment, hospitality and real estate industries typically require a higher marketing budget than, say, Mom n' Pop shops, private schools, or construction companies.

The amount of growth the company can handle.

A company that can't afford to expand doesn't need to increase its marketing budget.

Available capital.

The larger the amount of capital available, the larger the marketing budget can be.

Brand recognition.

A well-known brand doesn't need to spend as much to make a big impact.
Real estate agents and brokers, in general, need to spend a larger percentage of their revenue than many other industries. This is no surprise, given that one of the main responsibilities of real estate agents is to promote themselves as well as their clients' homes. In many ways, real estate agents are essentially marketing companies that also just happen to sell homes.
Regarding her marketing budget, Lauren Spencer, a Santa Cruz California Realtor that constantly ranks in the top 1% of Coldwell Banker agents, said the following in an interview: "I invest 10 to 15% of my annual GCI (Gross Commission Income) into marketing and 80% of that investment is into online channels, including my website, search engine optimization, and pay per click advertising."
For a new real estate agent, even 10-15% of his/her revenue may be too small for their budget. New agents that are only closing one or two deals every couple of months don't have the same revenue as established veterans. Hence, they to spend a larger amount of their revenue towards marketing (something closer to 25-35%) for it to make a difference.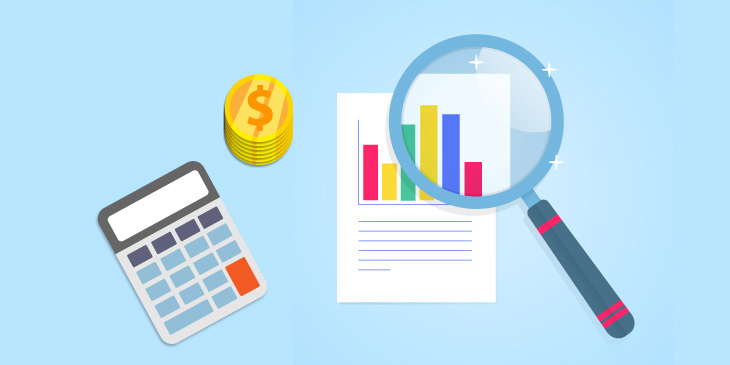 Audit Your Marketing Campaigns
Now that you have a better idea of how large your marketing budget should be, you need to know exactly where your money has been going, and what kind of results you've gotten. In short, it's time to do an audit of your marketing efforts.
You can't manage what you don't measure.
Take every marketing channel you're using right now and figure out how much you're spending on each one. After that, calculate what percentage of your total marketing budget is going to each one of those channels.
Next, estimate the number of people reached by each marketing channel, and calculate how many of those contacted people turned into leads, how many leads turned into appointments, and how many appointments turned into listings.
If you need some reference, check out this screenshot showing a new real estate agent's marketing campaign audit:

As you can see, even though this agent has a small marketing budget, his efforts are paying off! The agent was able to secure 10 listings in 3 months.
But he can do better. 45% of his budget went to 4 categories that produced NO results.
While it'll require some time and effort to do your audit, it will reveal raw and direct data that shows you which marketing efforts are producing results, and which ones aren't.
You may be shocked to see that some of the marketing channels aren't producing any results. You may also discover that some are more productive than you thought, and deserve a higher percentage of your marketing budget.
As the old saying goes, "you can't manage what you don't measure."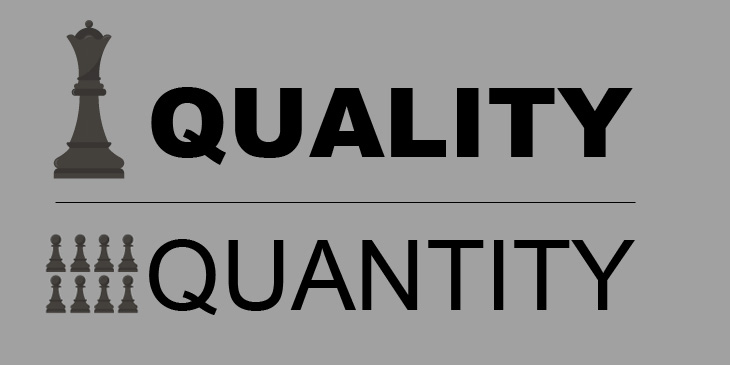 Prioritize quality over quantity
It may seem like the more marketing campaigns you're running at any given time, the better your results will be. But that's not exactly true. One of the biggest mistakes that real estate agents make in their lead generation efforts is failing to see that not every lead is as good as the next.
Think about it. Would you prefer 1,000 leads that convert into 3 deals, or 100 leads that convert into 3? ?
True, marketing is expensive. And mastering each marketing channel always involves a learning curve. So don't spread yourself too thin. It's better to dominate one or two marketing channels than dabble in twenty.
When deciding which marketing channels to keep and which ones to let go, go back to your audit. Pay close attention to what has worked in the past. If the audit shows that two or three marketing channels are giving you 70-80% of results, prioritize them over any others.
If you're a new real estate agent, and you have no data to audit, it's perfectly ok to spend some time doing market research to see what's working for other real estate agents. In that regard, NAR is a great source of information.
Once you have discontinued marketing channels that aren't giving you results, don't simply pocket the extra money. Reinvest those funds to strengthen the most productive marketing channels.
For example, if blogging is giving you great results, use the extra money to hire a content writer to help you produce higher quality content, and publish it more frequently.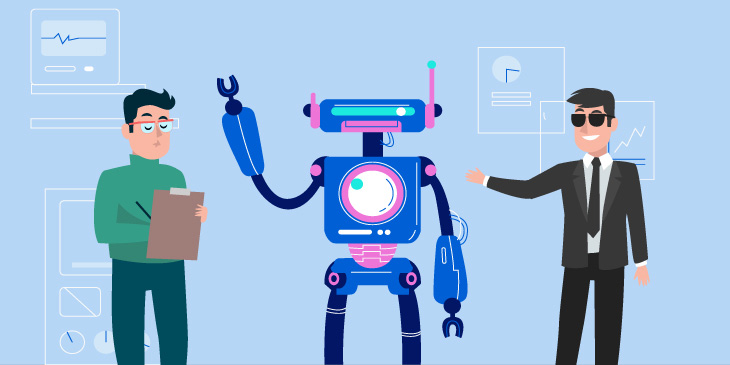 Identify common marketing tasks that could be automated
When you first start your real estate career, you are pretty much forced to do everything yourself. But as you get more listings, rack up sales, and go from one appointment to the next, you will need to find ways to leverage your time.
Close your eyes, and think of every repetitive task your real estate marketing requires of you. There's a good chance somebody already made a digital tool that can do each and every one of those tasks for you (and usually faster, more efficiently, and with fewer mistakes too ?).
Chatbots

let you welcome visitors to your site, and direct them to the information they are looking for. Kind of like a store clerk or a secretary.

Customer Relationship Management (CRM) systems

let you stay on top of all the interactions you've had with your clients.

Social media automation tools

let you keep track of all your social media channels at once. They also let you create a single piece of marketing content, and immediately post it on all of your social channels with a single click.
Though some of these automation tools can get pricey, they never sleep. They also don't get bored. Plus, they can handle some tasks much more efficiently than a human being ever will. Automation tools can free up a lot of the time so you can focus on other realtor responsibilities.
If you need to automate certain tasks that require human creativity and intelligence, you can also hire freelancers on Upwork, Fiverr, and Freelancer.com. You can find a variety of high-quality freelancers all over the world offering their services at very competitive rates.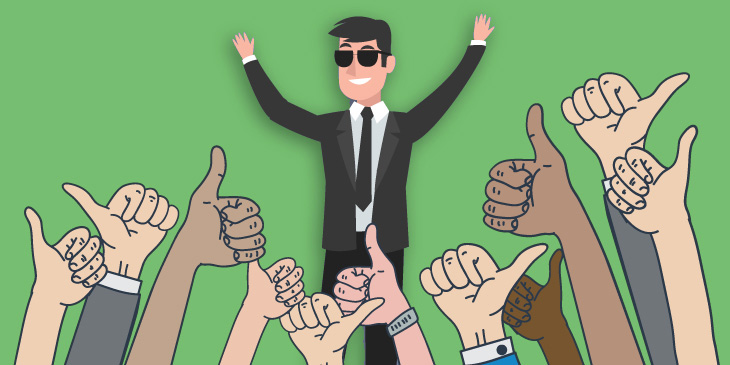 Prioritize client retention
Word of mouth from a happy customer is the best marketing you can have. Not only is it cheaper to retain a customer than finding a new one; satisfied clients will also recommend you to friends and families whenever they need help buying or selling their home.
Of course, nurturing your customer base takes some legitimate effort. If only there were tools that improve customer service and engagement… ?
CRM's can help you stay in your previous clients' sphere of influence by keeping track of your previous interactions. CRM's remind you of good opportunities to greet clients and remind them you're still there for them (such as weddings, birthday, holiday celebration, etc).
You can also create a newsletter that publishes valuable content for previous clients, such as guides to local restaurants, wine tours, free concerts, and other events going on in your area.
By giving something truly valuable to your clients regularly, you'll keep them delighted. And delighted clients are more likely to refer you to their loved ones and come back to you when they need your services again.
Conclusion
Although marketing is a necessary investment for any successful real estate career, not all marketing channels produce the same results. In order to maximize your bottom line, you have to know where your money is going at all times. And most of all, make sure that your marketing efforts are giving you the highest possible return on your investment.
If you enjoyed this article, and want to stay up to date with the latest and most valuable real estate marketing strategies, subscribe to our newsletter!
And hey — are you in the market for a real estate solution that helps you to optimize your marketing efforts? Spark Sites help you dominate your hyperlocal market thanks to its tested and proven top-converting landing pages, leading live chat and CRM integrations, and all sorts of social media automation.
Why not check out a 10-day free trial of our #1 rated Spark Sites!? You can find more information here.
Cheers!