2021 is heating up, and looks to be an exciting year for real estate. Check out these real estate trends to capitalize on in this year.
Technology has been an essential part of the real estate industry, and there has been a big push to grow this past year. From virtual staging to digital transaction management to CRMs, the real estate industry relies on technology to stay relevant. 
There are tools to improve your marketing strategy, increase lead generation, and digitally manage paperwork. The continued innovation of real estate technology makes processes smoother for clients and agents alike, allowing the homebuying process to be quick and painless.
Gaps Found Amidst Pandemic Being Filled
When the pandemic started, real estate agents had to scramble to find the best way to stay in business. This initial panic has proven to be a necessary transition as many COVID-19 restrictions remain in place. We've had to replace or alter now-inaccessible processes as they were rendered moot by the pandemic by finding new, more efficient ways to stay in the game.
The focus narrowed specifically on day-to-day tasks like conducting transactions and open houses as the country shut down. Luckily, these gaps are being filled by innovations that have made real estate more accessible, and they will continue to revolutionize the industry after the pandemic is over. 
While this new technology is exciting, shifting most processes to a digital space makes it necessary for real estate agents to stay informed on these new strategies and platforms coming to light.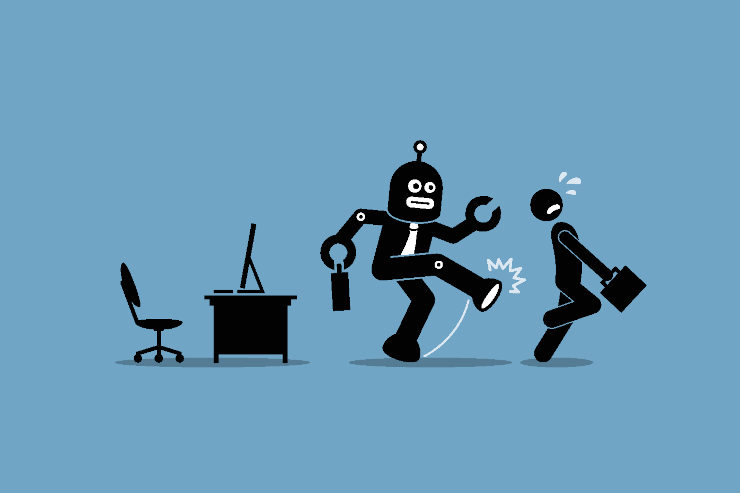 Are New Innovations Replacing Jobs?
Technology is not replacing real estate agents. It is actually quite the opposite – agents are able to streamline their processes and make home buying as easy as possible for their clients using cutting-edge tech. These tools help agents get the job done in an efficient and safe way while also keeping the client as the number one priority. 
To reiterate, there is no need to worry about technology taking the place of a real, in-person agent; this industry centers on relationships, and no algorithm can replicate the value that real estate agents bring to their clients.
To maximize your business, here is a list of technology trends coming to the forefront in 2021, and why you should include them in your strategy. 
Social Media
We've all heard of the importance of using social media in your marketing strategy. Social media is always evolving, so it's crucial to stay up to date on new features and capabilities across your platforms. 
You want to list properties where your audience spends their time, and most people start online when searching for a new home. Here is a list of apps and how they can keep you at the top of your digital marketing game.
If you're a social media newbie, start with one platform and see how it works for you. Once you feel comfortable, spread your wings, and take on more. Find out where your audience lives on the internet and move from there. 
Through trial and error you will find the platform that works best for you. Learning how to use each of these platforms will help you reach potential clients across the web and create relationships digitally.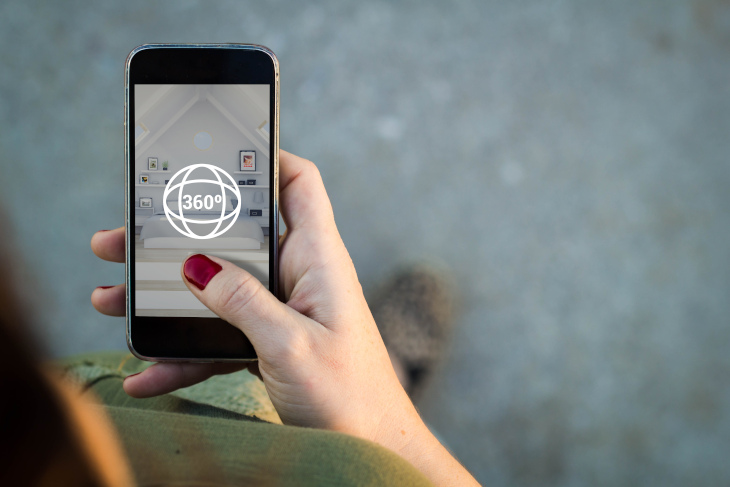 3D Virtual Tours
3D virtual tours have been used for years but have seen substantial upgrades recently. While photos give clients an idea of the property you've listed, 3D virtual tours offer so much more. With this technology, those interested are able to enjoy a 360-degree view of each room, with measurement capabilities that allow them to size up each space, making it possible for clients to see if their furniture and wall hangings will fit. It makes showing houses safe and gives more buyers a chance to view the listing.
Many agents are also starting to hold virtual open houses, which began as a way for relocating buyers to be able to tour their home ahead of their move-in date. These virtual tours are generally hosted on platforms such as Facebook Live, Zoom, or Instagram Live. 
Now, live tours are a staple in the way homes are showcased. Because your agent can engage with you in real time, this type of tour is the closest substitute for a traditional open house.
With many 3D virtual tour options available, here are two that will get the job done: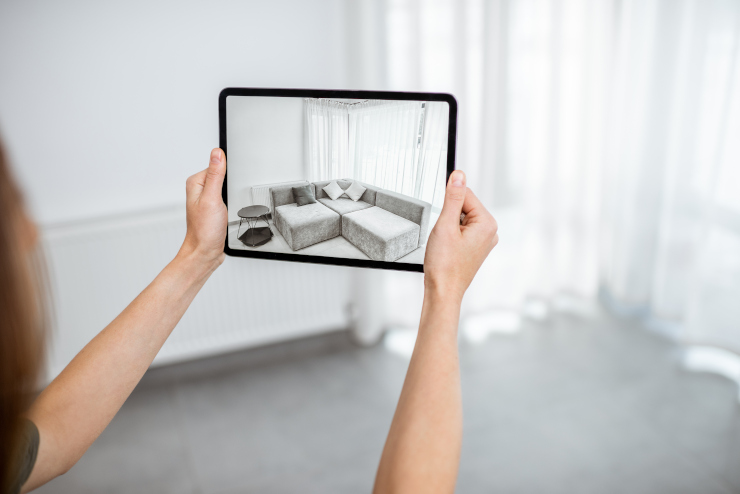 Virtual Staging
Here to make staging more simple in a time of social distancing, virtual staging made a home in the real estate industry. Virtual staging can be used to beautify a home when you're ready for a virtual open house. First, have a photographer take pictures of the empty rooms in your listing. Then hand the pictures off to a virtual stager, who edits in furniture and decor. 
This tactic can help you snag buyer attention by showing them the full potential of what the property has to offer, while also cutting down on staging costs. Not only does virtual staging help sell the home, it also allows for easy customization to show the room with your client's tastes in mind. 
If you're interested in upping your virtual staging game, here are some great options: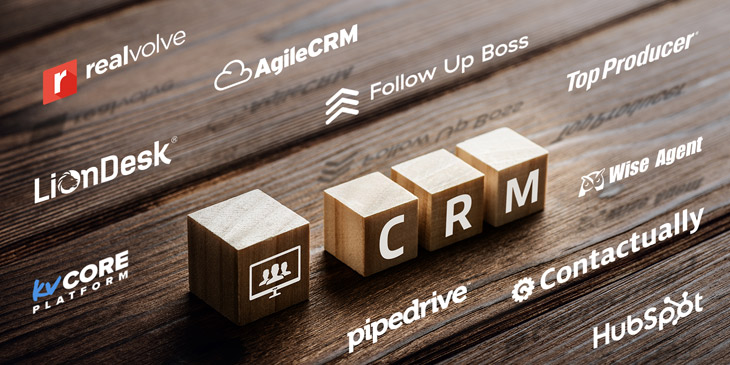 CRMs
CRMs, or customer relationship management software, allow you to manage your client relationships and interactions through a carefully organized database. The most important part of being successful in real estate lies in the relationships you make, so it's crucial that you pay attention to engaging clients. 
As a busy real estate agent, you spend a lot of time rushing to showings and taking client phone calls. Work smarter, not harder, and let a CRM keep track of details like your last interaction with a customer, the type of home they're looking for, and their contact information so that you can focus on what's really important: serving your clients.
If you're ready to make the leap and use a CRM, here are some top choices: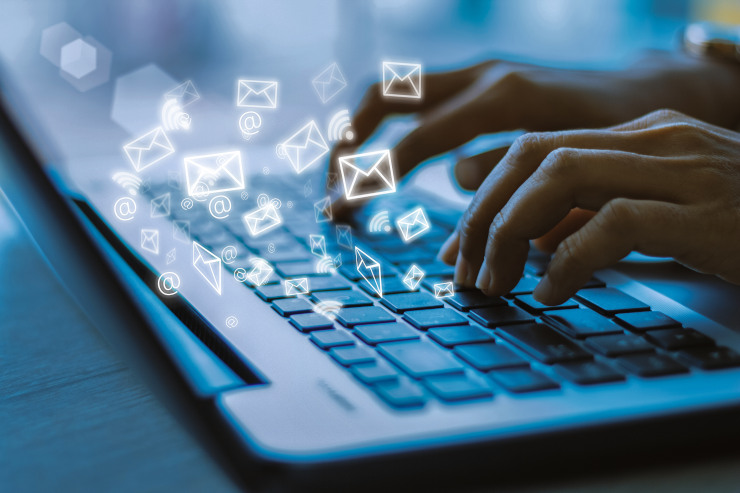 Email Automation
Because real estate agents are constantly on the go, setting up email automation can take mundane tasks off your plate. With time or action-triggered emails, messages can be sent to prospective clients with follow ups and information about new listings. 
You are able to set up customized sequences, sending emails to whoever meets your set criteria. Email automation can be used for marketing campaigns, securing new leads, or just managing the emails piling up in your inbox.
Trying to figure out which email automation service is right for you? Start with these:
Digital Transaction Management
You should be using digital transaction management software with all of your clients. There is no need to lug around stacks of paperwork when the documents can be signed electronically. Not only does this tech make the process easier for you, but also for your clients. 
A helpful tool for digital transaction management is DocuSign, in which you are able to manage electronic agreements. As a part of the DocuSign Agreement Cloud, you are offered eSignature services as well, which is a way to sign documents electronically on different devices.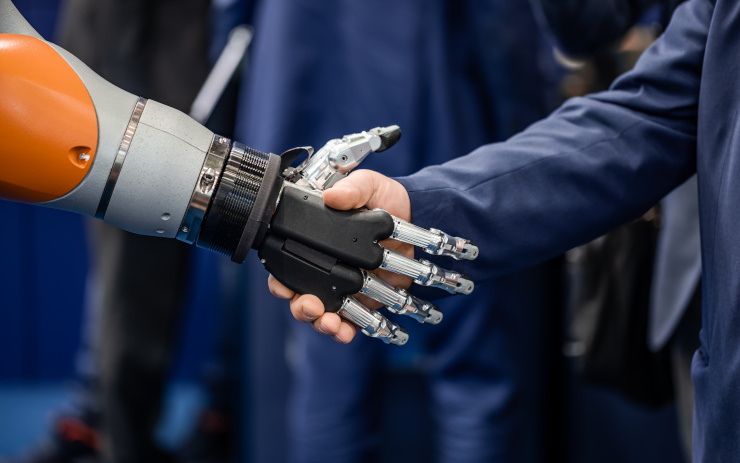 Artificial Intelligence (AI)
AI is intelligence demonstrated by machines to perform tasks that would typically require human intelligence. Artificial intelligence already has hands in healthcare, the auto industry, and retail. It comes as no surprise that AI is making its place in the real estate industry as well. Machine learning can help agents assist clients, allow brokerages to market their listings with more accuracy, and cut down on errors across the board. 
In combining a CRM and marketplace data, AI technology will help agents and brokers better predict the future value of a home in a specific market. AI can also help distinguish serious buyers from those who are just browsing listings for fun, making leads more accurate and easier to attain.
Interested in venturing into the world of AI? Check out these platforms: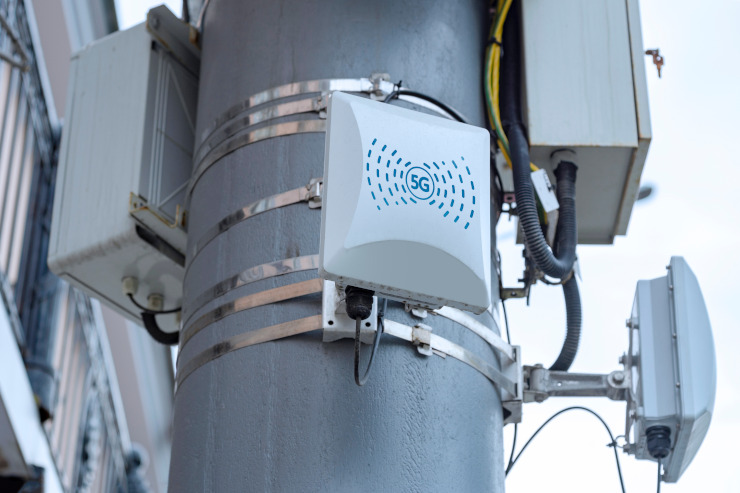 5G and Wireless Connectivity
In telecommunications, 5G is the fifth generation of wireless technology. It provides a greater bandwidth, resulting in higher download speeds. 5G wireless technology makes it easy for real estate agents to connect to multiple devices. 
When working across different platforms to sell properties, connectivity can hugely affect the quality and timeliness of your posts. As an individual real estate agent, 5G is important so you can stay up to date and access any information the moment you need it.
5G is a big topic in commercial real estate, as real estate agents want to meet demands of tenants whether they are residents or employees in an office space. Using 5G can lead to higher efficiency and lower operational costs, giving you the fastest internet speeds offered. 
In the future, we can see this tech being used in smart offices with sensors on the ceiling, in the parking garage, and even in the hallways so that the AI can learn how to run the building most effectively. 
2021 and Technology
Do not discount the value that technology can add to your real estate marketing strategy. Not only are these tools going to help with your marketing efforts, but they will make the real estate industry that much more accessible for all. If you don't start implementing some of these practices, you'll soon be left in the dust by those who utilize every piece possible. 
2021 will be seeing even more growth in the technology side of the real estate industry, so if you can master the basics, you'll be prepared for what's to come.
This article is a guest post written by the real estate experts at The CE Shop. The CE Shop is the leading provider of online real estate education with convenient courses available in all 50 states and D.C.
If you want more in-depth articles, tactics, strategies, and advice – subscribe to our newsletter, The Spark. And if you want to dominate your hyperlocal real estate market, check out AgentFire's Spark Sites, #1 rated for several years in a row.
And the best part? You can try out all of its amazing features for free with our 10-day trial.
Check out this article next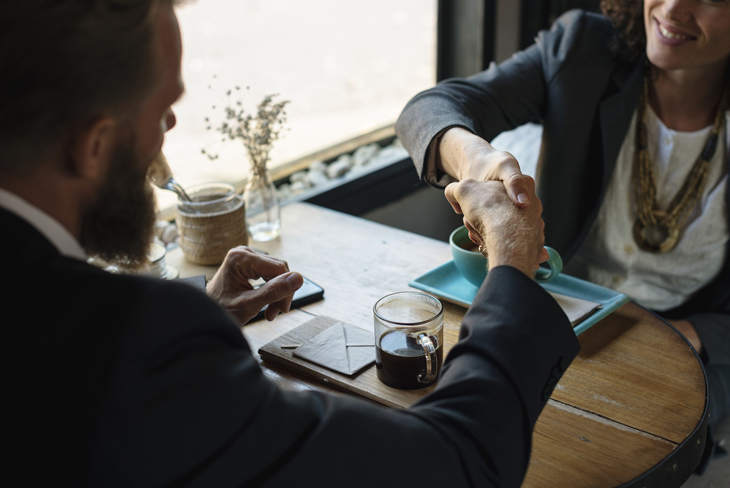 5 Unconventional (And Free) Ways to Attract Real Estate Leads Like a Pro
While paying for advertising, (both physical and digital) is an effective way of getting more traffic and leads your way, it can also be expensive.  …