LionDesk is an excellent CRM that gives you all the customer data management tools you need. And thanks to Spark Sites' LionDesk integration, you can have the best of both worlds: an amazing website built to dominate your hyperlocal market, and one of the best real-estate-focused CRMs.
In your real estate career, a significant percentage of your success is derived from your customer data management. Staying up to date with your clients is essential in staying in their minds until they need your real estate services again.
That's why it's essential that all real estate agents use a Customer Relationship Management (CRM) solution. 
But manually inputting new prospect data into your favorite CRM can be very time-consuming. That's why we strive to increase our SparkSite's ability to integrate with some of the most popular and feature-rich CRMs.
However, with so many CRMs available out there, it can be hard to pick one. That's why today we're gonna talk about one of our favorite CRMs, LionDesk, which we're excited to announce that now integrates with all of our SparkSites 😁.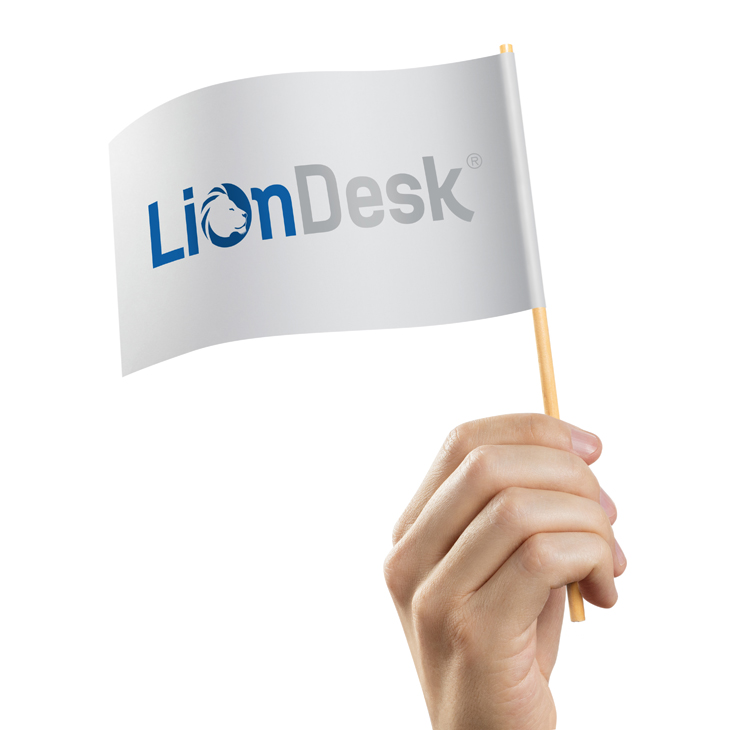 Why we love LionDesk
To those of you that already use LionDesk, you know exactly why it's so awesome. It's an excellent CRM that offers pretty much all the features you need as a real estate agent at an unbeatable price. 
Just to give you an idea, the "Starter" subscription to LionDesk starts at $25/mo, with its upgraded "Pro+" version comes with a custom LionDesk phone number, 1,000 texts per month and 100 "video texts." 
Finally, for agents that make heavy use of LionDesks marketing tools, there is the "Elite" version at 99/mo. It offers 15,000 emails (including video emails), 3,000 texts, and 300 "video texts."
LionDesk also offers a free 30-day trial so you can see for yourself if it's the right CRM for you.
One of the reasons we love LionDesk is that unlike so many CRMs that try to cram as many features as possible into its base product that it no longer does it's intended job: managing client data.
Its user interface is fairly intuitive, letting you be productive with it quickly. With just a few clicks, you can start filling out your contact information, make phone calls, text offers, email individual contacts, and even send do all of those tasks in bulk.
Those agents that are brave enough to do cold calling will love LionDesk's Power Dialer feature. This feature lets them quickly power through their lists of FSBOs, expired listings, and farming lists.  while simultaneously capturing all of that activity right into your contact records as it happens.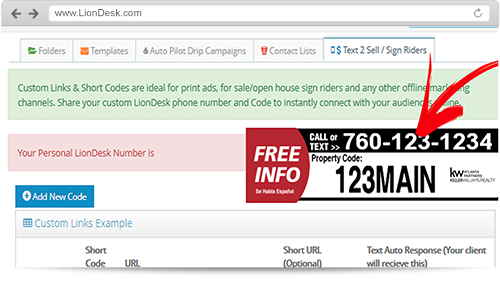 Another unique feature that LionDesk offers is Text 2 Sell. This feature uses your LionDesk phone number, plus a personalized local area code to produce a "shortcode." This shortcode can be embedded on sign riders, flyers, etc. 
Using your provided LionDesk phone number, you're able to encourage leads to text you for more information about a listing, a special buyer's guide, a foreclosure list, or pretty much anything you can think of.
Free 10 Day Spark Site Trial
Want to dominate your hyperlocal real estate market? Then you need to check out AgentFire's Spark Sites.
Click the button below to learn more, and start your free 10-day trial!
Once your leads send you a text, LionDesk will automatically send them the file, and stores their phone number and contact information and adds it to your database.
This feature gives you an alternate way of tracking the effectiveness of your marketing efforts besides using landing pages or educated guessing.
Finally, LionDesk offers basic transaction management features so you can track deals, save documents, and keep clients or other parties up to speed.
So if you've been putting off getting a CRM, it's time to consider LionDesk. It's a perfect tool for any real estate agent.
SparkSite's Integration With LionDesk
AgentFire's SparkSites offer the perfect tools for becoming the hyperlocal real estate expert in your area. All of its tools are built with quality lead generation in mind.
Thanks to our LionDesk integration, all leads generated through SparkSite's tools are automatically added to your LionDesk database. That way you can spend less time doing data entry, and more time closing deals.
Check out this article next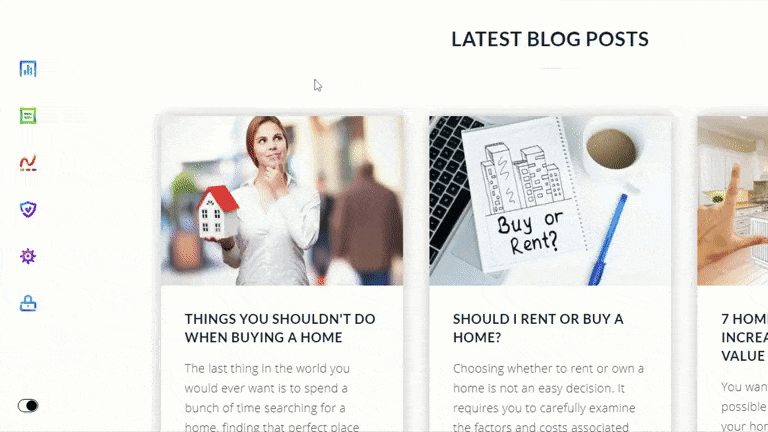 A New Way to Manage Your Area Guides
We've released a new version of area guides! Click here to watch the video overview Here at AgentFire, we always strive to provide powerful,…