Marketing pocket listings provide a unique challenge: let the right audience know about your listing without making too much noise in the industry. We'll touch on what pocket listings are and how you can market them efficiently and quietly.
A pocket listing is a name for an off-market listing or a property shown to potential buyers through private channels rather than the MLS. A real estate agent finds a buyer through word of mouth or their own personal network – keeping the listing in their figurative back "pocket".
You won't find any big, bright yard signs on a pocket listing or find it spammed online. As a real estate agent, you have the challenging task of keeping the listing private from the public while advertising it to a few exclusive clientele.
Who Can Manage a Pocket Listing?
Pocket listings are typically managed by a listing agent who isn't a part of the National Association of Realtors (NAR). Pocket listings have been banned by the organization. However, there is an "office exclusive" listing option. Office exclusives mean that pocket listing agreements can only be marketed within the brokerage or among affiliate businesses. However, it's worth noting that some states offer a loophole.
There are a few reasons why pocket listings are chosen by some sellers, regardless of the challenges:
Sellers may want to sell directly to a buyer that they know and get a quick sale.
Keeping your listing private will help to avoid sharing a high number of price reductions on the MLS which can repel home buyers.
To protect their home sale from the public if the seller is a celebrity or public figure.
Some sellers want to see if their house will garner any interest at the set price before making the home sale public.
Are Pocket Listings Beneficial to Real Estate Agents? Pros vs. Cons
Pocket Listing Pros
With pocket listings, real estate agents get to keep their whole commission instead of splitting it.
An agent's buyers get access to properties they would otherwise never find. This allows buyers to make an offer and close the deal sooner. If buyers can have this exclusive experience with you, they are likely to come back or refer you.
Pocket Listing Cons
Pocket listings are challenging because sellers may get fewer offers on their homes as each listing receives significantly less exposure. Plus, there's no opportunity for the price bump that often comes with a bidding war.
When listing prices are secret, it can be difficult for real estate agents to determine accurate home values in the area.
Legal compliance can become a touchy issue. Housing laws require that homes are available to everyone regardless of demographics. Without publicly listing the property, an agent runs dangerously close to this line.
Buyers have to be carefully scoped out so as not to attract too much attention, however, you do have to work with other agents to see if they have any attractive buyers.
Get A Free Personal Demo
Ready to revamp your real estate marketing strategy and dominate your hyperlocal area? Our expert web designers will show you how. Click the button below for a free 30-minute demo of our AgentFire Spark Sites.
How to Discreetly Market Pocket Listings and Find the Right Buyer
Here are the best tips to market your pocket listings without making a peep.
Target the right Audience: Target people living in your listing's neighborhood and suggest that they can "pick their new neighbors". Everyone wants a friend nearby and locals may know someone who could be interested in the home.
Email Marketing: Email marketing is a great way to advertise your pocket listing to people you already have a relationship with. If your contacts are properly tagged in your CRM, it will be easy to build an email list for listings that are not on MLS.
Build Contacts: Your professional contacts can be the best referrals. You may have a few contacts in common, which is a great start when they refer you to other people in their circle. With a series of positive interactions and referrals, you can spark a chain referral reaction!
Sponsor Events: Just because your list is exclusive, doesn't mean that you can't use traditional advertising. Consider sponsoring high-end business events that attract wealthy professionals who may be interested in your listings. You can also work to sponsor businesses at a specific event such as supporting the local winery at the art auction.
Google Ads: Google Ads aren't visible to absolutely everyone. You can tailor your ads in detail to only appear to people with specific interests, in certain locations and you can use specific keywords that only those in your niche would know.
Wrapping Up…
Pocket listings are sometimes a touchy subject. They are necessary for some clients, but not every agent is a fan. For the few clients who use and benefit from pocket listings, finding a real estate agent who knows how to handle them is a huge advantage.
The biggest challenge with pocket listings is, of course, finding the right buyer. With the tips we've shared above, you can chop down the time and effort it takes to find the perfect buyer for your off-market listing.
If you want more in-depth articles, tactics, strategies, and advice – subscribe to our newsletter. And if you want to dominate your hyperlocal real estate market, check out AgentFire's Web Designs, #1 rated for several years in a row.
And the best part? You can try out all of its amazing features for free with our 10-day trial.
Check out this article next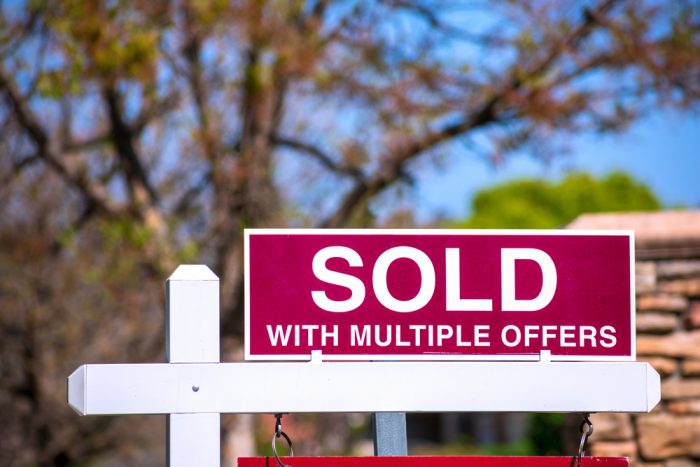 How to Leverage Sold Real Estate Listings to Score New Clients
Congratulations! You've just made another sale or found your clients their dream home! Now that the heavy loading is finished, this is around the time…