We're happy to introduce two new CTAs: Engage Alert and Engage Card. These will help you engage your visitors in a more conversational and organic manner.
Here at AgentFire, we are always focused on providing as much value as possible to our Spark Site users. We love to get feedback from you guys regarding how we can better improve your experience with your Spark Sites, and which marketing tools you would like to see implemented.
It's that feedback that has led us to create two brand new Engage CTA's styles:
The Engage Card CTA…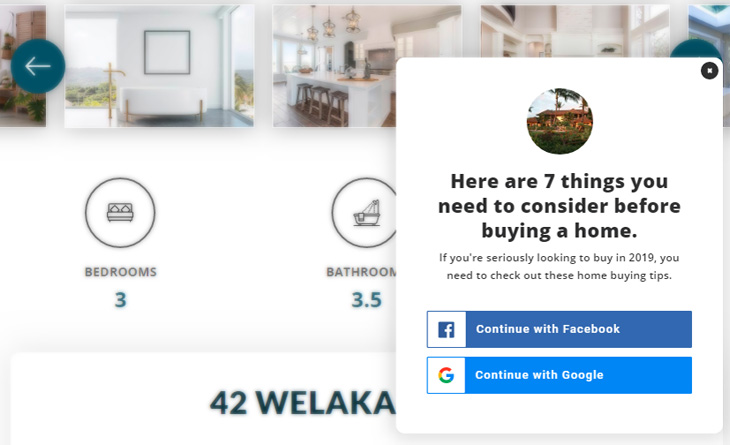 and the Engage Alert CTA.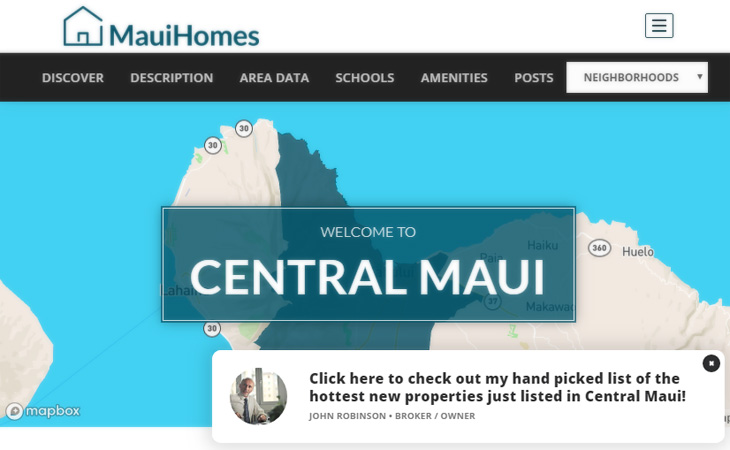 These two new CTA's are less intrusive and more focused towards engaging your visitors in a conversational way. 
They were also created with mobile users in mind, meaning that they display beautifully on any mobile or tablet device.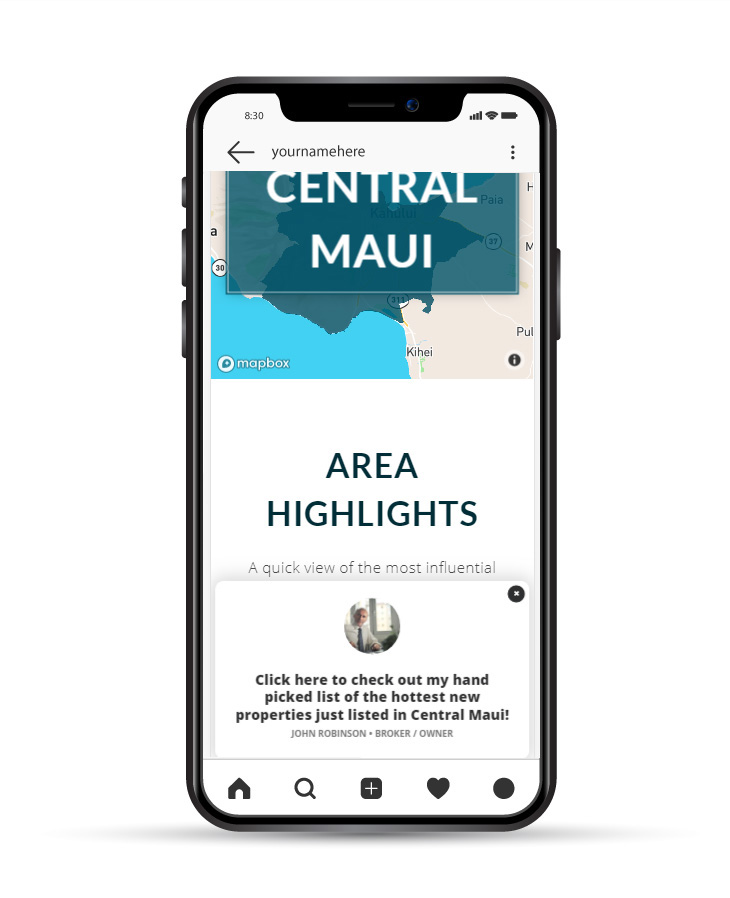 If you're already familiar with the Engage CTA feature, you'll find that creating and deploying these new CTA's is as simple as a few clicks. And if you want to help to set them up, you can book time with a success manager here.
And if you don't already have a Spark Site, you know we offer a free 10-day trial, right?
Using the new Engage Alert CTA
To become better acquainted with the new Engage Alert CTA, let's take a look at a realistic scenario.
Let's say that you're a real estate agent working in Central Maui and you want to feature some of its demographic data using an AgentFire Area Guide.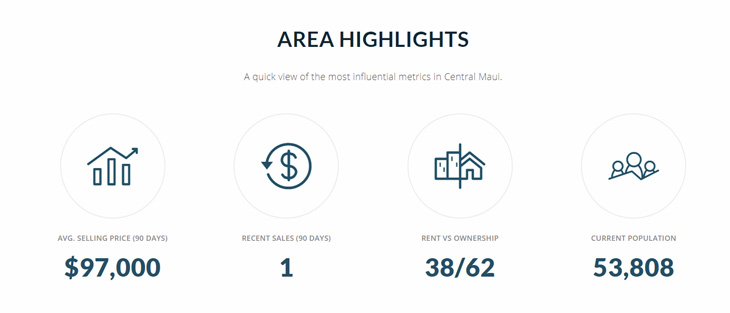 It's safe to assume that most visitors going to this area guide page are "buyers" with an interest in Central Maui real estate.
So the Engage Alert CTA would work perfectly here – let's show you how.
In this example, we're using the Engage Alert CTA to advertise a "list of the hottest, hand-picked properties" – which is simply a saved search that the user can access once they give you their name and info on the corresponding ConvertPage (see below for examples).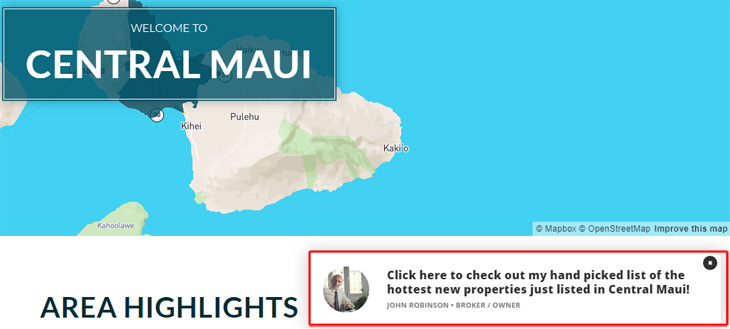 To say this another way, you're grabbing attention (slide-in call-to-action) in a conversational manner (the CTA is styled like a chat bubble) with something of extremely high value (hand-picked properties) on a page where you know that there's definite "buyer intent" (area guide page).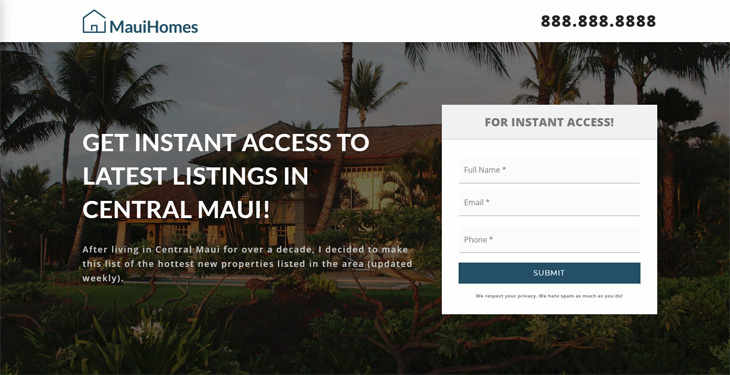 You can even assign leads from these CTA's to you or individual members on your team. I don't know about you, but this sounds like a recipe to WIN ?.
This is just one of the many strategies that you could utilize this new Engage CTA for. Pretty cool, right?
Using the new Engage Card CTA
Now our new Engage Card call-to-action is very similar to our new Alert style but with a few unique benefits.
For example, a great place to leverage this new Engage CTA would be on one of your featured listings.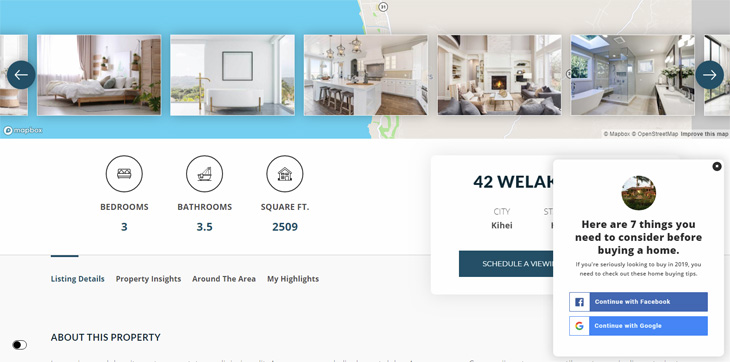 I think it is safe to say that those visiting this listing page would be people who are interested in buying a home.
Much like in our example using our new Engage Alert CTA on our Central Maui page, we want to make sure to leverage an offering that will pique the interest of these visitors. 
In this case, we used "Here are 7 things you need to consider before buying a home".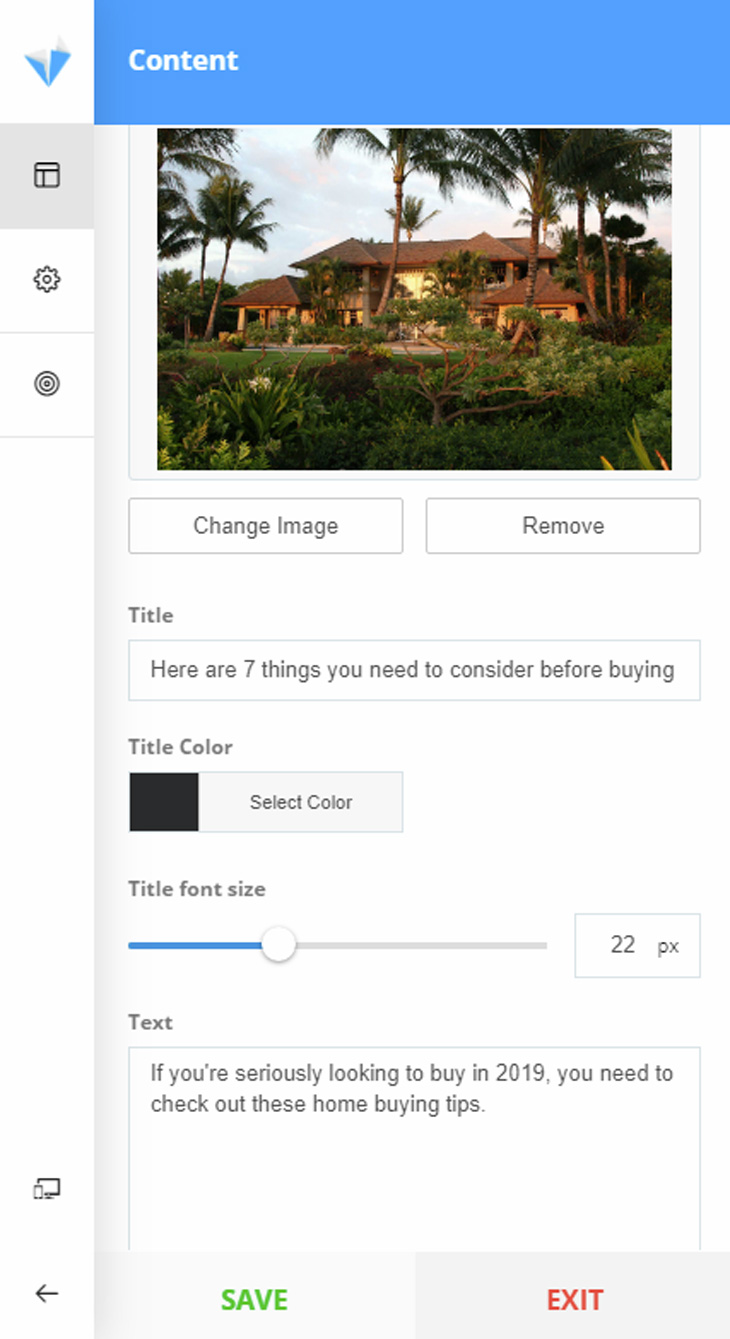 Now, what makes this CTA unique is that instead of just directing traffic to a new page (ex. a ConvertPage), you can actually capture that lead directly within this CTA using our AF Lead Forms.  
This allows you to engage the visitor directly on that page and only after you have captured that lead. Then you can drip them those details in an email or redirect them to page with their requested information afterward. 
Start using these two new CTAs today!
These are just a few examples of what you can do with the new CTAs. But the possibilities are endless here!
If you would like to learn more about these 2 new CTAs or get more ideas on how to leverage them on your Spark Site, feel free to reach out to our support team on the Help Desk tab on your AgentFire dashboard, or book a meeting with our client success staff. 
And hey, if you don't have your own Spark Site yet, start your free 10-day trial today and get more clients faster with your own lead generating tool kit. ⚔️