Is it time to change for you to change brokerages? Make sure you choose the right real estate brokerage before taking the leap.
If you're considering joining a new real estate brokerage, you probably have a flurry of questions and concerns. There's ALOT to consider when you're joining a new real estate team. It's easy to lose track of what's been said, what paperwork you should have done, and all of the minor details that you need to know before signing on.
Choosing the best real estate brokerage for you is going to be a very personal decision. After all, how do you define what "best" means? Is it awesome admin assistance? The commission split that lets you keep the most cash in your pocket? No matter what you're looking for, there are a few key questions that all real estate agents should ask before jumping into their new real estate brokerage.
1. What Do the Team Structure and Company Culture Look Like?
Pay attention to how the director of the brokerage operates and describes the brokerage culture; is it top-down, meaning that the team leader guides the entire realty team, or is it bottom-up, meaning that there is more of a collaborative approach based on uniting and supporting each team member? Be attentive to how agents and leaders interact with each other and how they describe their day-to-day experiences within the brokerage. Then, consider which approach sits best with you. For example, new agents who have just received their real estate license may appreciate more strict guidance while more experienced agents could simply be looking for administrative and networking support.
Asking about the real estate firm's history and values can also provide you with great insight into the current and future office culture.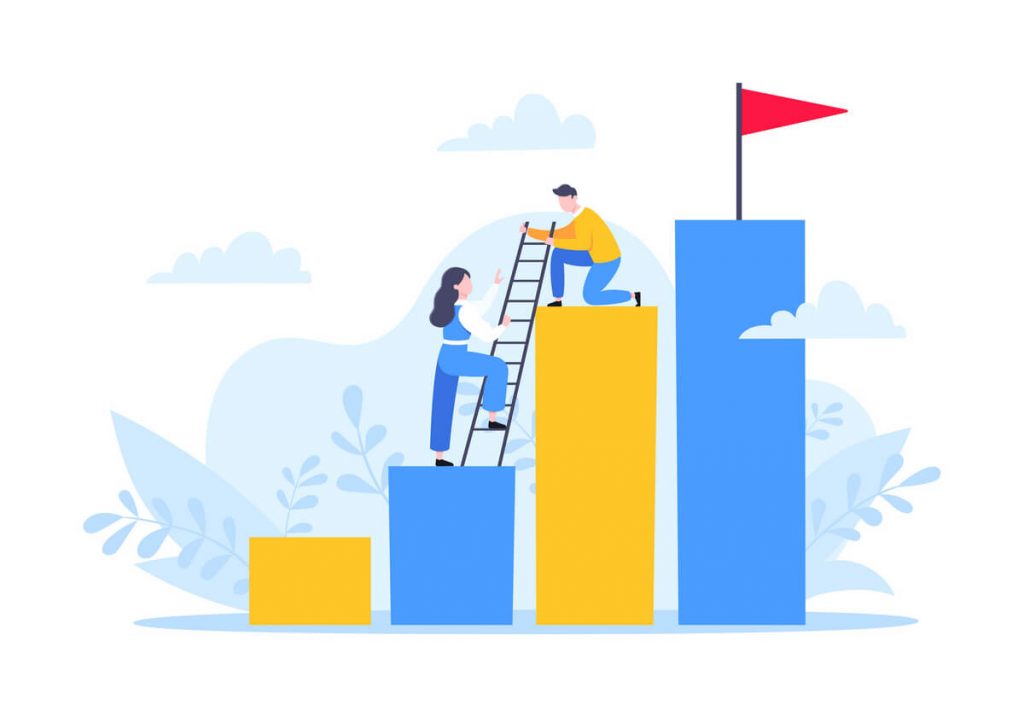 2. What Does Onboarding Look Like?
Every brokerage should have some type of onboarding process or an office manual at the very least. This manual should tell you about the standards and values of the brokerage, as well as things that are off-limits and what they'll expect of you.
Review this manual carefully before agreeing to join a real estate brokerage – especially if you have a desire to expand your real estate experience beyond working as a buyer or seller agent.
3. How Well Does your Personality Mix with the Lead Broker's Personality?
Most real estate brokers are looking for agents with personalities that easily gel with theirs and those of the team. At the very least, you should have similar perspectives when it comes to daily business practices and customer relationships. However, some team brokers are looking for agents that can fill the gaps in their business with qualities that they, nor other active team members, possess. For example, your team lead may be extroverted and excellent at building client relationships, but too blunt in negotiations or irresponsible with paperwork. That's where you would come in (hypothetically).
Get A Free Personal Demo
Ready to revamp your real estate marketing strategy and dominate your hyperlocal area? Our expert web designers will show you how. Click the button below for a free 30-minute demo of our AgentFire Spark Sites.
4. Does the Team's Demographic and Target Market Connect with Yours?
It doesn't take much to notice if your new brokerage has a niche or specialty. For example, a niche brokerage may cater to vacation properties, farm properties, and more. If you sign on to a niche brokerage, keep in mind that the contacts and connections you build over time will be in that niche. Only go for it if you see yourself working within that demographic long-term.
A more general market may provide more opportunities because you won't be limited to who you can work with or how you are known in your hyperlocal area. A niche team risks getting singled out by certain clients in the industry.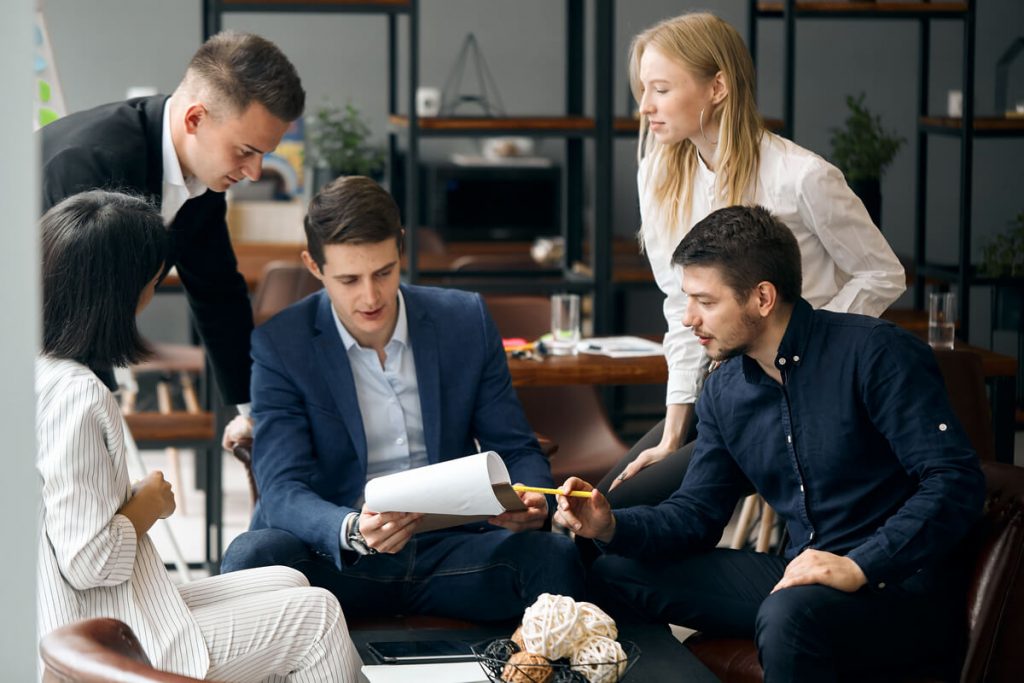 5. What are the Team's Professional Goals for the Next Two to Five Years?
Any leading real estate business should be working towards growth at every stage. If your new brokerage doesn't have even the faintest idea of where they'd like to be in the near future, they likely don't have a plan to help you advance your career going forward.
6. How Long Have the Current Team Members Been There?
If there is a consistent cycle of agents leaving and new agents joining the team, that's a clear indication of the quality of that workplace. Clearly, there is something that stops agents from imagining themselves being there in the future. On the other hand, if agents have stayed with the team for a few years, that's an indication that they are satisfied and likely work well together.
7. What Does Mentorship Look Like?
If you're a brand new agent, you may need more mentorship and time to launch your career and catch up with the rest of the team. It's crucial that your brokerage is willing to invest the time and effort necessary to get you up to speed. Alternatively, if you have over a year of experience as a real estate professional, mentorship may be less of a concern or focus.
In some brokerages, a new real estate agent is placed in pre-established training programs, while in other firms, it is the agent's responsibility to find a mentor.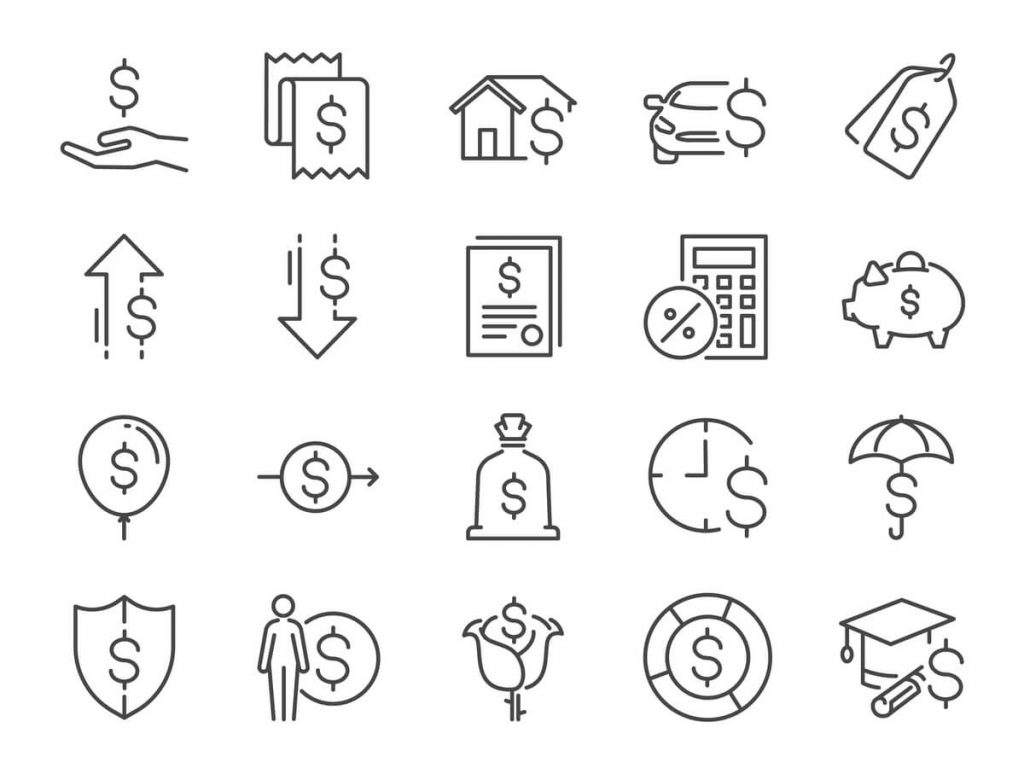 8. What's the Commission Split?
Let's get to the big question: money. Different offices have different ways of dividing up and utilizing the money brought in from commission splits. Does a percentage of go to the team? Is it put towards helpful tools or do desk fees cover those concerns? Commission splits may change depending on where the referral came from, whether you are working with a buyer vs seller and more, so get these details straight before you sign your contract and have the commission teams clearly outlined in writing.
Don't be shy to ask questions about money; you're a qualified and contributing professional with tons to offer to any real estate team!
Free 10 Day Spark Site Trial
Want to dominate your hyperlocal real estate market? Then you need to check out AgentFire's Spark Sites.
Click the button below to learn more, and start your free 10-day trial!
9. How are Leads Distributed?
Quality leads are the bread and butter of your professional real estate growth and increased production. Make sure to get a clear answer as to whether leads brought in by the brokerage are shared equally. No one needs the added stress of competing against their fellow agents or begging for the next quality lead.
Many different systems of sharing leads can be effective, but it is important to consider how you'll factor into that system and if it is conducive to the work-life you want to lead.
10. Is There a Commission Cap?
Not sure what a commission cap is? A commission cap entails earning a certain amount in commission and splitting it with the brokerage up to a certain limit. After you have contributed a set amount of funds to your brokerage through commission ($30,000 for example), your brokerage will no longer collect a cut from your earnings until the following year.
Not all brokerages will offer a commission cap, but it can be great motivation to increase production and keep more of your earnings.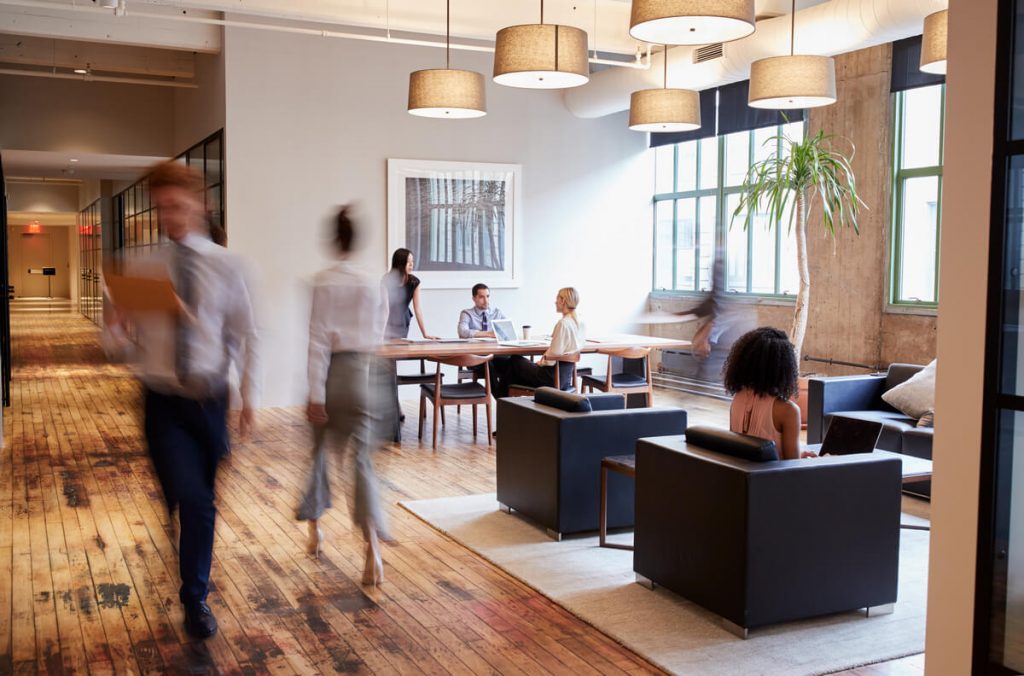 11. How Big is the Real Estate Office? Is it Corporate or Boutique?
The size of the brokerage does not always correlate to its success or skill – however, it can tell you what to expect as an agent there. If you'd like more focused attention from your brokerage, a smaller boutique agency can likely deliver that. If you prefer to work solo and enjoy a high-profile image, a larger real estate firm would be a suitable choice.
12. How Many Leads Can You Expect to Get each Month?
Experienced agents usually have a lead generation process down-pat. Yet, even with a flourishing network, your real estate brokerage should aid in generating leads for its agents. First, you'll want to look into how leads are being sourced. Are they referrals? Gathered from online forms? This will give you an idea of how long it takes for that lead to make a transaction. Paired with your own individual marketing, you may be able to handle more leads from your firm or prefer to focus on your own network. Make sure that this is clarified with your team lead ahead of time.
13. How is Your Brokerage Involved in the Community?
We know that hyperlocal marketing is the way to go to position yourself as an industry leader in specific relevant markets. However, when you join a brokerage, their public image also merges with yours. Be attentive to how your new potential office is viewed in the community and how they market themselves. This could be a curse or a blessing.
Your AgentFire website offers a ton of powerful marketing tools and integrations. Speak with our designers to make your website a lead-generating machine with a few added tweaks.
14. What is the Desk Fee?
A desk fee is a payment you make to your brokerage for having a physical space in their office. At the least, your office should have a comfortable place to work, reliable internet connection, and a helpful receptionist or office administrative assistant.
Some brokerages will opt to include other tools and services such as a real estate website, a shared CRM, MLS fees insurance, and more. Unfortunately, desk fees don't cover every extra cost. You may be expected to pay separately for:
Annual National Association of Realtors (NAR) membership
Training
Printing fees for mailers, business cards, and such
Other startup costs.
Looking for a customizable real estate website made to generate quality leads? Check out the awesome client websites we've created and book a free demo with one of our web experts for more information.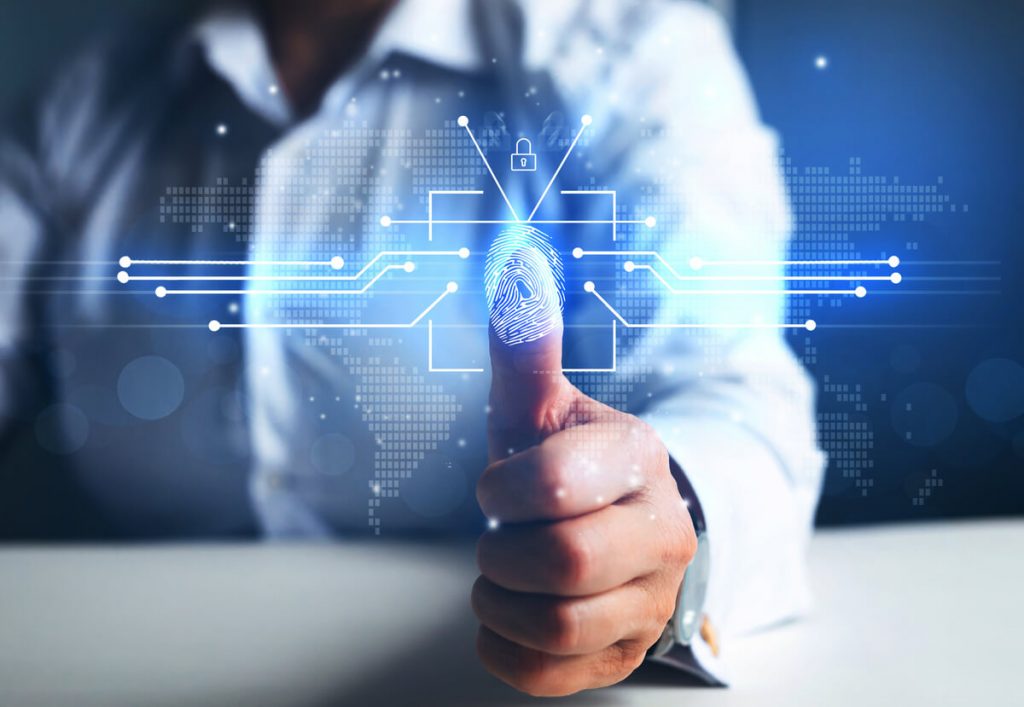 15. Is the Office Receptionist/Administrator Up to Par?
Your real estate career has tons of moving parts that you may have trouble managing all by yourself. A professional admin person will help with paperwork, answer phone calls, organize supplies, schedule listing appointments, and more. This can save you tons of time and effort throughout your work day, but each office has a different set of expected responsibilities and tasks.
Unsure of what responsibilities fall under the office admin assistant? Ask your leader for a full list of what tasks will fall on your shoulders and make a plan for managing them in terms of time and skill.
16. What Does their Online Marketing Plan Look Like?
To start, is the brokerage's marketing managed in-house? By a marketing agency? Individually depending on the agent? It's unquestionably crucial that your real estate brokerage uses an intentional online marketing strategy. In fact, a successful real estate broker with years of experience should have a very clear idea of what marketing techniques work for their location.
If you're still working on your individual digital marketing plan, check out our step-by-step digital marketing strategy.
17. What is the Average Income of Current Agents?
Every brokerage director should have a good idea of how much agents are bringing in on average. Agents' incomes can drastically vary depending on the hours they work and the effort they put in. However, a broker who is vague and unclear may not have their eye on growth or may not be completely honest with you.
In Conclusion…
Career changes can be exciting and simple when you know the right questions to ask and what to look for. Choosing a new real estate brokerage is a big decision and can determine the direction of your career and how you are known in your target market, so it's crucial to know exactly what to look for and which questions to ask.
It all starts with you; your individual needs and expectation will determine which agency is truly 'the best' in your eyes. Keep these questions in mind before you take sign the contract and you'll lower the chances of disappointing surprises.
Check out this article next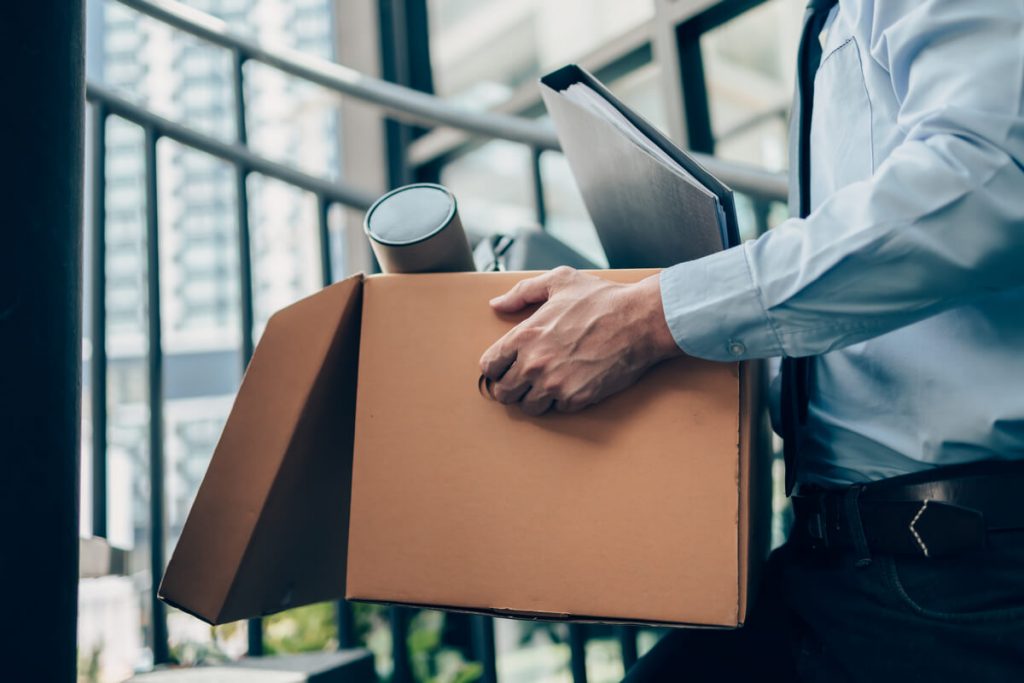 The 15 Step "Switching Real Estate Brokerages" Checklist
The average real estate agent may switch brokerages as often as every three years within the first 10 years of their career. The reasons an agent may …