Be The Authority With a Spark Custom Real Estate Website
Discover more about our top performing custom real estate websites for top producing agents, team & brokerages!
$1995
setup fee + $119/month*
*Price now includes ShowcaseIDX, limited time only!
What Do I Get With Spark Custom?
Spark Custom includes everything detailed on our tour page, but adds a completely custom design, which includes:

Dominate Your Market
If you're looking for the ultimate in custom design to help you stand head and shoulders above the competition, you've come to the right place. Check out our portfolio (link) for live examples!

Custom Homepage & Sub Pages:
We'll work with you to build a completely custom homepage and 8 custom sub pages.

Dedicated Designer
We only hire the best, and our designers know the industry – they know what works and what doesn't and they have your best interests at heart.

Affordable
AgentFire is 100% online, and we leverage modern technology and efficient processes to deliver even better value than you get paying $10k+ for custom websites elsewhere!

3 Rounds of Revisions
You'll have unlimited contact with your lead designer and get 3 full rounds of revisions to ensure that you're 100% satisfied with the end result!

Fast Turnaround
Fill out some forms, meet your lead designer for a pre-design consult, and you can expect your first draft within 7 business days, with average live site turnaround within 2-3 weeks!
Recent Spark Custom Launches
Addons: AF Home Values™, Yoast SEO Bundle.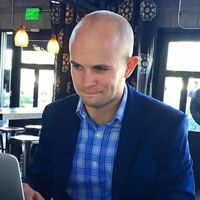 Cody Bellm - The Bellm | Corley Group
"Freddy S. did a phenomenal job on my website. He was very patient and delivered exactly what I was looking for. The communication between the developer & client was amazing, he was always in contact with me making sure my website came out exactly like I wanted. Couldn't ask for a better developer to work with and I'm looking forward to utilizing my new website and generate new business."
Addons: Yoast SEO Bundle.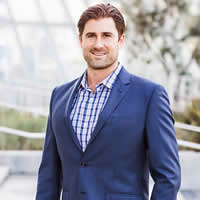 Charles Fisher
"I am so happy to have worked with AgentFire & Daniel James on my website. Daniel is a very creative and talented designer, who was so helpful and patient, and was really able to bring my ideas to life. I made a number of changes and critiques and Daniel was always able to make it work and without hesitation. The results have exceeded my expectations. The website is both aesthetically appealing and highly functional. If you are looking for a website designer, I definitely recommend Daniel & the crew at Agentfire."
Colorado Springs Military Homes
Addons: Yoast SEO Bundle, AF ClickMaps™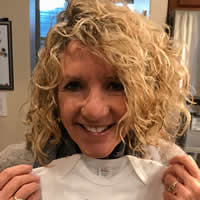 Janie Howard
"Total game changer for me! In 3 months working with AgentFire's AgentMarketeer program, I have generated over 750 QUALITY leads for just over $2,000 in total budget in a very competitive online market. I have a lot more to say… so I will!
First, I also absolutely love the AF approach and overall philosophy and genuine awesome friendliness and helpfulness that exudes from each and every employee of this company …"
Frequently Asked Questions
What's the difference between a Spark Site and Spark Custom?
Spark Custom is a Spark Site with a completely custom design.
How many revisions are included?
Your Spark Custom design will include (3) three full rounds of revisions.
How will I communicate with my lead designer?
This really depends on your preference. It's recommended to schedule 1 on 1 meetings. Your designer will provide you with a booking link so that you can schedule these at your convenience.
Alternatively you can communicate with your lead designer via email or phone.
When communicating revisions, we highly recommend sending over a bulletpoint list via email and scheduling a 1 on 1 so that you can have an additional opportunity to articulate & further discuss your proposed changes.
Can I ask my designer for recommendations?
Of course! Our designers all have extensive experience, and have been trained in the AgentFire core philosophies of leveraging 'hyperlocal' and 'storytelling' elements into your sites design, and will be able to take your ideas and 'translate' them onto your website.
What if I want additional pages or work?
We can provide a quote. If you have an idea for what you want ahead of time, we can review during the pre-purchase or initial design consultation so that there aren't any surprises!