All you need is one listing. With the right strategies, real estate agents can turn the sale of a single property into a network of clients.
Managing a single real estate transaction can take a world of work. However, real estate agents can multiply the rewards of a single sale with a little preparation and a plan. With a plan in place, one sold property leads to 10 new clients, 20 future sales, and so on.
It's easy to multiply the fruit of one listing. Here are 16 strategies to try out:
1. Get Extra Familiar With Your Market
Use your current listing as an opportunity to get hyper-knowledgeable about the local market. Memorize where the closest grocery stores are, local events, schools, and other important locations. When you score another potential client in the area, you'll already be prepared to teach them something new about the neighborhood and become a trustworthy resource for them. 
2. Promote Your Listing on Social Media Platforms and Tease It to Your Followers
Before your property hits MLS (hours before or longer if it's a pocket listing), give your social media audience a peek at the amazing qualities of your listing. Describe the property in your post with detail and use location -specific hashtags or geotags to score extra views from those browsing your hyper-local area. 
Short-form videos are the most viewed content medium online. The potential organic reach of this style of video makes it a great opportunity to market your listing and yourself. Consider catchy formats that are easy to share and repost, e.g. "What You Can Buy in (City Name) for (Price)". 
Long-form videos also have a place on social media. While they aren't as shareable as shorter videos, they often have over 70 percent watch time. 
3. Use Print Materials to Promote Locally
There's something quaint and personal about a printed brochure or postcard, compared to digital communication. Print branded material with a bit of information of your property listing and who you are as a business owner. This is a soft touch point that allows you to meet other homeowners in the neighborhood and spike their interest in your listing. 
If you're hosting an open house, invite the neighbors with a printed invitation and take the opportunity to speak with them one on one . 
4. Get in Contact with Your Hot Buyers
Everyone wants to feel special – especially your best clients. Show them that you are top of mind by letting them have access to your listings before the public. Consider sending an email for your VIP or exclusives email list with the details of your property listing and high-quality photos. 
In case not every member on your email list is interested in that particular listing, end your email with a reminder that they can also inquire about other homes they've seen and may want additional information about.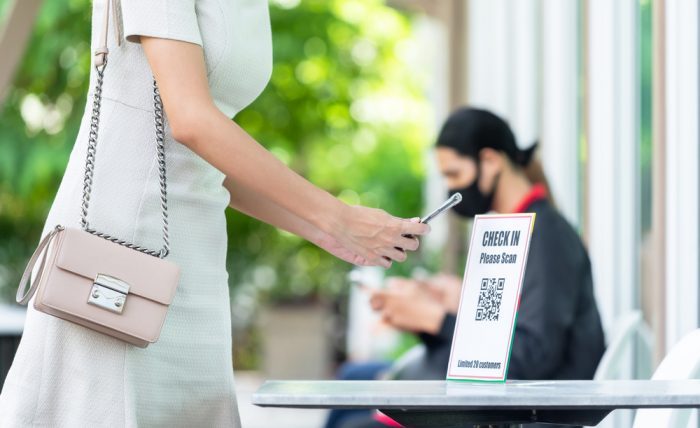 5. Don't Underestimate Signage
The sign on the front yard still does a great job of generating calls and curiosity in the neighborhood. Go the extra mile by including a QR code where people can scan it and be lead to something of value like an information page about the house or a look at other houses in the area that you've sold. 
6. Tell the Story of the Home in the Description
Storytelling is one of the most enticing writing tools in marketing. Any property that has an interesting story is instantly more shareable and attention grabbing. Ask homeowners about their best experiences in the home and their favorite features. Use this information to romanticize the story of the home and draw in your online readers. 
People viewing your MLS listing, social post, single property landing page, etc. will spend more time on your page and engage with it more than often. 
7. Send a 'Just Sold' Flyer
People love knowing how much their neighbor's house sold for because it gives them an idea of what they can expect for their own home. Save them the research by placing a "Just Sold" flyer in their mailboxes. Include information about special qualities of the home, recent renovations, and include high quality pictures. 
End the document with a sentence along the lines of 'For details on how we successfully got this home off the market at the highest price with minimum hassle, give us a call". 
8. Share Reviews After Closing
The first step is getting your clients to complete a review. Read our blog, How To Get More Google Reviews From Your Clients (And Why) to take care of that. After getting reviews, make sure to share them on your most used social media platforms and on your website. Talk to AgentFire designers about how we can turn your reviews into eye-catching social proof on your website. 
Get A Free Personal Demo
Ready to revamp your real estate marketing strategy and dominate your hyperlocal area? Our expert web designers will show you how. Click the button below for a free 30-minute demo of our AgentFire Spark Sites.
9. Keep Track of Momentous Moments
One of the most welcomed reasons to contact past clients and make them feel special is for special occasions and life events. An easy example is to take note of the anniversary of them buying or selling a home with you and congratulate them. 
10. Keep in contact long term 
The easiest way to turn past clients into future business is to consistently stay in touch with them. Staying in touch can be as simple as updating them about community activities and restaurant openings. Edit your messaging based on your client's interests and stage in the buying journey. For example, a client who bought a home with you, but also invests in investment properties, may want to know more about those types of properties going forward. 
Providing consistent, relevant content for the long term will solidify your status as a local authority. 
11. Handwritten Notes
In this day and age, you could easily type a thank you letter without even coming up with the words yourself. That's why a handwritten thank you note is so impressive and strikes a chord with most people. 
Small time investments such as these make you stand out among most agents who are quickly trying to gather as many leads as quickly as possible. 
12. Add current and past clients to a referral email pipeline
Asking for referrals can get uncomfortable. If you're too pushy or ask too many times, it can turn your clients or acquaintances off.   Here's how to ask for referrals the right way: 12 Ways to Get More Real Estate Referrals Now. 
Overall, the most important factors are frequency of follow-up and who you are receiving the referral from. Is it client to agent? Agent to agent? Business to agent?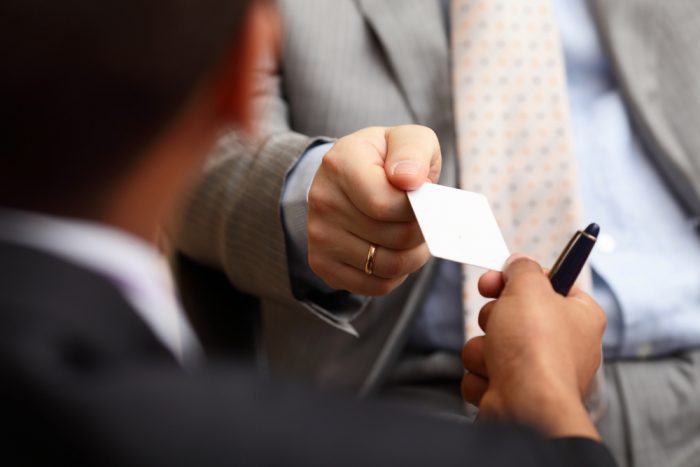 13. Co-market With Real Estate-related Professionals
Whether you are the buying agent or a listing agent, the other agent on your transaction can be a great resource for future business.  These agents can be great connections for future co-listing or sharing listing responsibilities over the holidays. Plus, you have the opportunity to connect with their network which could include experienced contractors, appraisers, inspectors and others.
Before co-listing or working with other industry professionals, double check with your brokerage and state laws. 
14. Go Door Knocking
Door knocking isn't for everyone, we know. However, for the agents that are comfortable with going door-to-door, there are tons of lead generating benefits to be gained. 
Focus door knocking on nearby properties and begin the conversation with a rough script prepared. For example, " (property listing address) just went up on sale and I'm the agent working on it. I just wanted to stop by and ask if you know anyone who would be interested in moving into this neighborhood?" A script along these lines shows residents that you are dedicated to finding the right person for your clients' properties and the neighborhood. 
Get A Free Personal Demo
Ready to revamp your real estate marketing strategy and dominate your hyperlocal area? Our expert web designers will show you how. Click the button below for a free 30-minute demo of our AgentFire Spark Sites.
15. Data Capture at the Open House
Every person that enters an open house is a possible future lead. Make sure you have the right systems in place to catch their contact info and add them to the appropriate email pipeline. Once you have their contact data, you can nurture these visitors over the next few months. 
As you learn more about your reading list (based on email open rates, clicks, etc), you can alter your emails to better suit their needs. 
16. Use a Single – Listing Webpage
Single listing web pages are powerful SEO tools to gather hot leads. When the address of your property listing is searched, this specific page, packed with real estate information, will be one of the top results. The secret is to use keyword rich titles that make sure the website is indexed and pops up for the right search terms. First, name your website title to the address of the listing. Then, Geotag images and make sure to provide alt text. These small SEO changes make a world of difference when it comes to visibility in search engines.
One listing doesn't necessarily mean 'one sale'. Apply the strategies above and quickly turn a single listing into many future transactions. 
If you want more in-depth articles, tactics, strategies, and advice – subscribe to our newsletter. And if you want to dominate your hyperlocal real estate market, check out AgentFire's Web Designs, #1 rated for several years in a row.
And the best part? You can try out all of its amazing features for free with our 10-day trial.
Check out this article next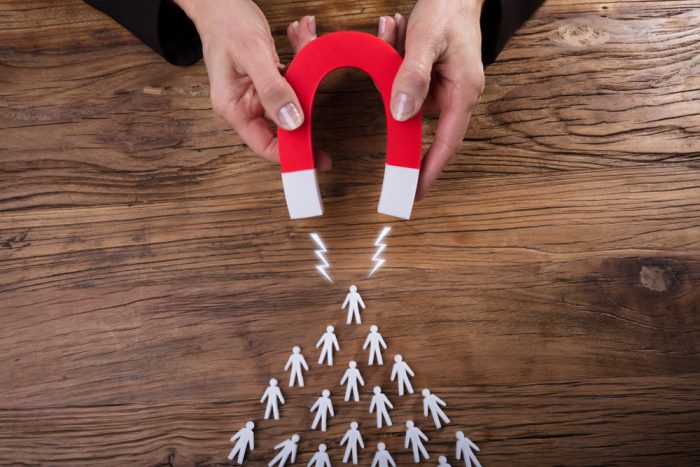 17 Innovative Ways to Generate Real Estate Leads in 2023 (Without Social Media)
The real estate market is always changing, which means that lead generation methods need to change just as quickly. With a full arsenal of tried-and-t…