Following up on part one, in today's article, we'll cover 20 social media and networking strategies for hyperlocal marketing to help you become THE local expert in your area of service.
In part 1 of this series, we went over 12 strategies on how you can dominate your hyperlocal market by means of a content strategy and community outreach.
Today we'll take a look at how you can leverage social media and networking to help you become the hyperlocal expert in your area, hyperfast! 😃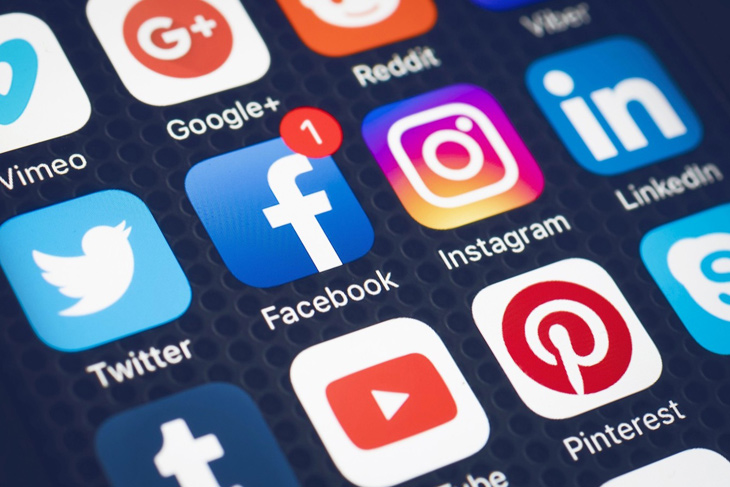 Social Media
Love it or hated, people (including your clients and prospects) spend countless hours each day on social media. Capitalize on this fact to capture more and more real estate leads, and keeping your current clients engaged and delighted!
Think of moments in your life when it makes WAAAAY more sense to send someone a text message instead of calling them.
Either because you're busy, you can't talk out loud, or because you only need to deliver a short message.
Pretty sure it happens daily, doesn't it?
The same thing happens to your clients.  They often prefer to be texted than to be called or emailed.
And the best news? Open rates for text messages are around 98%!
Use this to your advantage! Did the price of a house they were looking at just drop? Shoot them a quick text. New house on the market you know they'd love? Let them know and text the link!
Sending a text by phone isn't the only way to reach out to your clients. You can also send a private message via Facebook, Instagram or LinkedIn.

Just make sure to treat your clients and prospects' phone number with respect. Always have a good and valuable reason to be texting them.
There are thousands of Facebook groups for almost anything you could imagine.
People discuss and ask questions about the housing market, and what's going on in their communities.
Find a real estate group where people (not just agents) go, and start answering real estate questions they may have and take it from there. 
Put your name (and profile picture!) out there and establish yourself as THE expert in the area.
To find relevant groups, do a Facebook search with the below criteria:
Real Estate/Housing + Your city or neighborhood name
Events + Your city or neighborhood name
Besides joining real estate groups, why not take the lead and create your own? You could start from scratch and gradually grow your Facebook group. To get a kickstart, find other strategic partners, such as other real estate agents in your brokerage, appraisers, real estate attorneys, etc.
Alternatively, you can offer to be an admin in existing groups.
You can leverage leadership positions to boost your credibility and drive people to your content. When you talk, they'll listen.
You can tag your geographical location on Facebook by "Checking In". Doing so means you have a better chance of showing up in the search results.
You also show up on the city or neighborhood page you tag as your location.
Niche down the location as far as possible. Check if you can tag your specific neighborhood. You'll show up when people search for your service areas on Facebook.
Create a Facebook album just for pictures of you and homebuyers in front of their new home. Post pictures of your real estate team volunteering at the local food shelf.
Get a written (or even better, video) testimonial from your happy clients.
Make a photo or video album for testimonials on Facebook. This is a great way to build some social proof.
Also, every time you post pictures and videos, make sure to tag everyone!
Use Facebook's ad platform to boost your posts with very specific search criteria.
For example, you could target people who have liked home-owners association pages.
You could also profile prospects by age and interests, then retarget to the people who interact with your ads.
Instagram is a great place to show what your everyday life is like, and engage directly with your leads, contacts and clients..  (feel free to follow us… @AgentFireDaily)
Working late? Post a video of how wired you are on your 3rd cup of coffee. ☕
Personalize your sharing as much as possible, but try to keep some sort of theme throughout all your posts.
For example, take a look at @therehablife. It's a well-designed page run by a young house-flipping couple, with a stellar entertainment/educational ratio.
Notice when your scrolling through their entire profile how everything seems to be in the right place.
The unified color scheme (white) and rehab theme goes a long way in the eyes of their followers.
Learn from the experts by studying what they do, seeing what works, and emulating it in your own posts. How? Let's look at an example, and break down one of @therehablife's most popular posts and see why they work so well.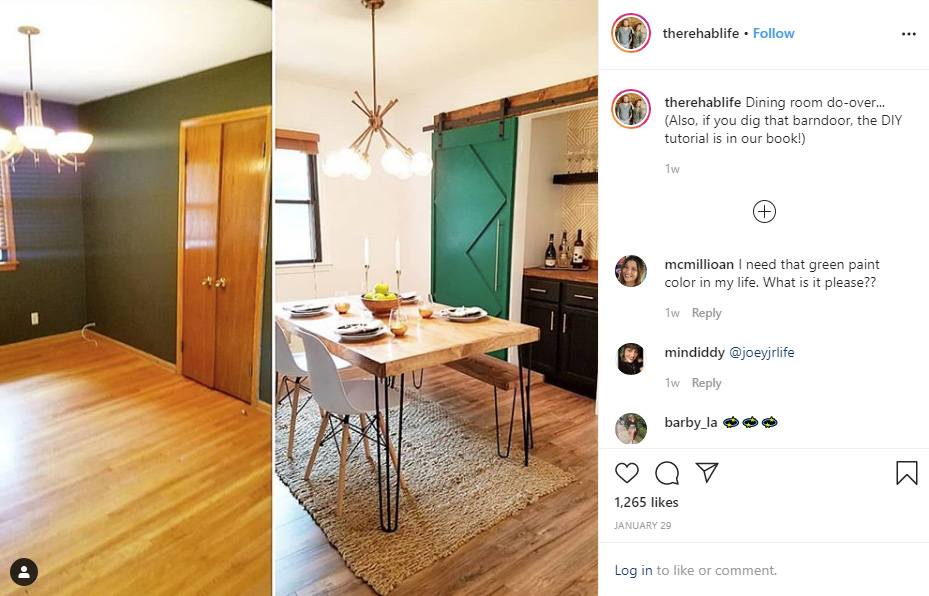 Great Account Name:

Short, sweet, and on-point. Rolls off the tongue and let's other users know what the account is all about.

Relevant Eye-Catching Picture:

"Before and After" posts like this are hard to scroll by without 'liking'. Also totally relevant to the rehab theme.

Clever Tagging:

You can tag other accounts on your posts, which can increase the exposure of your content. TheRehabLife tagged the construction companies they bought their housing materials from. 

Tons of Relevant Hashtags:

Posting hashtags aren't just trendy, they also point traffic toward your content.

(

Pro-tip:

After writing your caption, and before publishing your content,

write out all your hashtags

in the caption box. When you're done,

select all

of them, '

cut

' them out, and

post your content

. Then, immediately (and I mean like 2 seconds after you post)

paste all your hashtags as the first comment

. You retain all the benefits of hashtags without cluttering up your caption.)

Respond to Comments:

This is essentially the point of marketing. Remember, your content is an ice-breaker. If your audience has questions or comments,

reply!

It makes them feel special and gives your entire account a welcoming touch. And who knows, some of your commenters could be warm leads…
Keep in mind that you can post videos on Instagram. This is a golden opportunity to post more testimonials and show off how happy your clients are. 
And if you can only get a written testimonial, post a relevant picture, then include your client's testimonial in the caption below.
Get Our Pricing
Want to dominate your hyperlocal real estate market? Then you need to check out AgentFire's Spark Sites.
Click the button below to learn more about pricing.
The great thing about Instagram is your ability to create tags for just about anything.
You can make a tag for a #specificarea or #hometype, and your content will be featured with everyone else using that tag.
It's not uncommon to find Instagram influencers using dozens of tags for one post. Feel free to do the same, as long as they're relevant.
Instagram really hit the nail on the head with the layout of their user's content. Leverage their layout and your activity on Instagram by posting it to your website.
This is especially good if you're active in the community and supporting local causes… As if you needed another reason to volunteer in your community. ?
(Pro tip: Use a website like Instagram Feed WD to create a responsive widget, then embed it into your website… or check out one of our Spark Sites, which have built-in Instagram feeds.)
You can build up a following on YouTube with video home tours, drone videos of your properties, and homebuyer guides.
YouTube also makes it easy to share your videos across all of your platforms, such as Facebook, or your website.
Make sure you are responding to all of the inquiries and comments on the stuff that you post. The content you post is like an icebreaker; it's only meant to start the conversation.
You earn a great online reputation when people can see that you give your audience time and attention.
When activity on your social media accounts starts to pick up, make sure to find a way to continue engaging with your followers. A lot of agents set it and forget it. Get this right and the market will reward your diligence.
Use the Twitter search function to find people looking for help, then jump into a conversation.
Use keywords relevant to your community. Think about what homeowners would be talking about in the buying or selling process, then see if you can find some relevant hashtags.
This is a great way to bootstrap a following.
Snapchat gives you some room to let your hair down. Show off your process of selling a home with some behind-the-scenes type content.
You could start by taking pictures and videos of the staging process, then take pictures with your clients and visitors at the open house.
If the homebuyers are cool with it, throw a mini-party for their contract signing, film it, and upload it to your story?
Join local homeowner association groups on LinkedIn. You could also join business networking groups to leverage strategic partnerships and alliances.
Another great way to promote yourself is through publishing long-form articles on LinkedIn.
Some regular writers (like Jeff Haden) reach upwards of 500,000 viewers per article. You can use this to drive traffic to your own blog or social profiles, or focus on LinkedIn and make it your baby.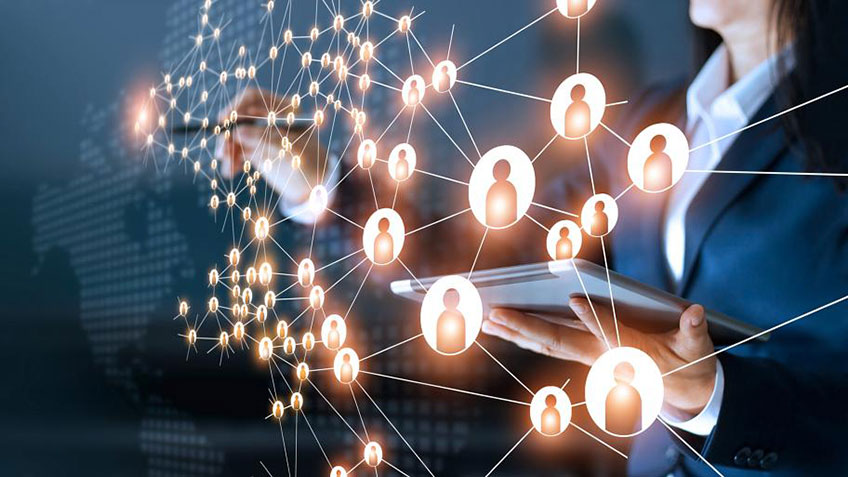 Networking
Build relationships in a structured environment. Leveraging those relationships to generate real estate business and referrals.
Make connections to other professionals in your community. Go to conferences in your area targeting homeowners, real estate, etc.
There are a few types of connections you can make here:
Other business owners, you can partner with.

Real estate investors, you can provide services to.

Other homeowners looking for information.
Referral groups specifically designed for local businesses and professionals to market and generate referrals for each other.
Use them to find other professionals who are open to collaborating.
Create marketing material with other businesses and use the combined leverage. Some strategic ideas include:
Offering package deals on your services.

Creating coupon books.

Setting up a local buyers club.
Make sure the people you work with are in non-competing businesses or real estate agents outside your target market.
This is obvious, but make sure the people you build partnerships with are trustworthy. We also cover this concept completely in our Strategic Partnership Guide.
Contribute to local business groups by volunteering your time or money. Take the initiative on community projects or charitable events.
This will require a bit of creativity and gusto, but will help build your reputation as a leader in the community.
In Conclusion
Websites like Zillow and Realtor.com are here to stay, but they don't have to be your competition. While many see them as a problem, you have the solution…
Go hyperlocal.
There are no absolute, sure-fire ways to ensure you'll beat out the competition.
However, going hyperlocal and building your reputation as the definitive expert in your community is what we've seen as THE critical success factor.

And if you want to stay up to date on all of our free and valuable content, subscribe to our newsletter. We publish valuable articles and guides such as this one regularly. That way you can constantly improve your marketing skills, and become a more effective real estate marketer.
And if you want to dominate your hyperlocal real estate market, check out AgentFire's Spark Sites, #1 rated for several years in a row.
And the best part? You can try out all of its amazing features for free with our 10-day trial.
Check out this article next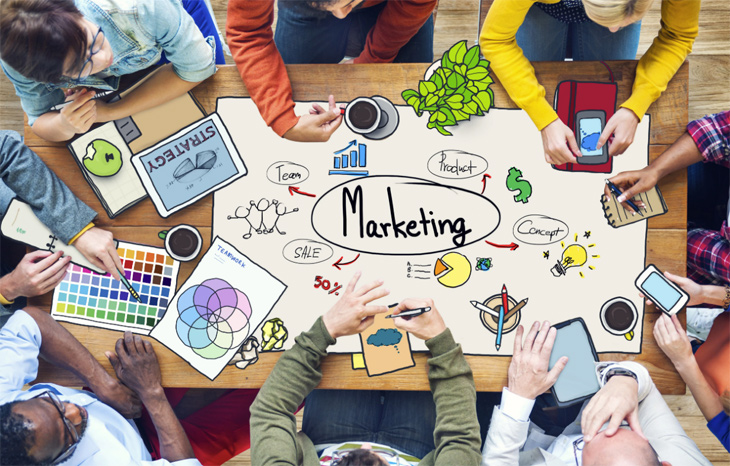 The Definitive Guide To Hyperlocal Real Estate Marketing Part 1
If you've been subscribed to our blog for a while, you know that we use the word hyperlocal a lot. What exactly do we mean by hyperlocal, and why…