Technology can be intimidating, especially if you're used to doing your real estate tasks a certain way. But don't let it stop you. Technology can also help you reach previously unheard-of levels of productivity.
I've worked with thousands of top agents over the last decade – and a lot of newer agents as well – and without a doubt, the single most common "fear" I've identified is the fear of technology.
According to the NAR's Real Estate in a Digital Age 2019 Report, 46% of all real estate firms cited keeping up with technology as one of the biggest challenges facing their firm in the next 2 years.
Listen, if technology isn't one of your strengths, that's fine. But you should at least be aware of what's possible and how all these changes are going to affect YOU and your business in 2020 and beyond.
When Uber entered the industry, taxi drivers refused to acknowledge them and insisted that they were just going to be a flash in the pan. It wasn't that they didn't understand Uber – they feared this new technology. and chose to believe in things that made them feel more comfortable.
We all know how that ended up.
I see many real estate agents going down the same path of essentially ignoring technology because they're scared of it. Luckily for you, this article is going to help you overcome that fear and explain the things you should absolutely be aware of 😊.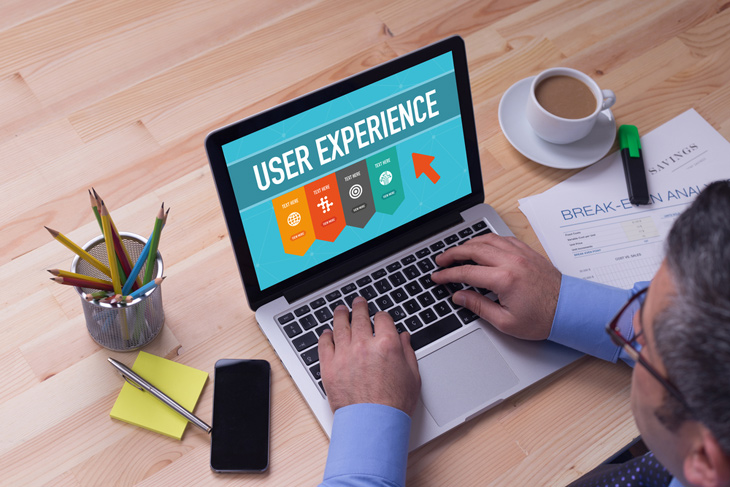 Tech companies invest millions into making their products easier to use
I'm not going to say that Facebook is the easiest platform to use in the world. But Facebook, and other companies like it invest millions each year into making sure that more and more people can use their platforms.
And because social media in general has created such a huge opportunity for marketing, companies like Facebook, Instagram, and even YouTube constantly release new versions that keep making it easier for the non-technologically gifted among us to take advantage of their platforms.
Case in point, Facebook has two different ways to launch ads: "Ads Manager," which is essentially their streamlined ads experience which is much simpler to use, and "Power Editor" for advanced users. 
Facebook even has incredible third-party tools that make things even easier, like AdEspresso – which we actually use here at AgentFire to manage most of our clients Facebook and Google ad campaigns.
Liked this article?
If you want to stay up to date with all of our latest real estate articles, and receive exclusive access to our seminars, subscriber offers and other goodies, subscribe to our newsletter.
We love it and highly recommend it because It makes creating and managing Facebook ads so much simpler by further streamlining the interface, to the point where if you can write a headline, a description, and upload a nice photo of a listing – you too will be able to launch your own Facebook Ads 😉.
What makes AdEspresso even more special is the ability to A/B test – just write a few headlines, descriptions, and upload some images – and AdEspresso will automatically mix and match all of those different variations to find the best performing combinations so that you can maximize your ROI. 
And since Facebook owns Instagram, launching your Facebook ads to Instagram requires just a single click – regardless of whether or not you directly use Facebook's editing tools, or choose to go with a 3rd party like AdEspresso. Launching those same ads on Instagram requires just a single click. 
All platforms are getting easier to use over time because there's a financial incentive to make them user-friendly.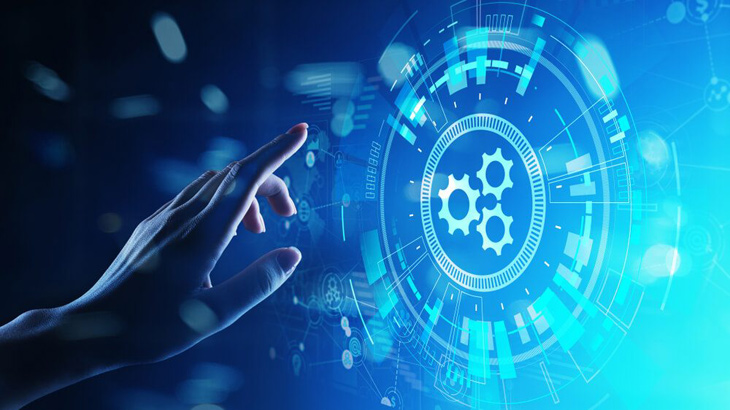 There are unprecedented opportunities with marketing technology today than ever before
Facebook lets you chase leads by geographic location, intent, demographics, personal interests, income, and so much more with its massive amount of user data.
Google allows you to compete for keywords in specific geographic locations – that means if someone googles "Best Real Estate Agent In [Your City]", you and your website could be the first result.
As for YouTube, according to the Digital House Hunt study by the NAR, finding an agent and agent-related searches on YouTube grew 46% year-over-year – with 86% trying to find out more about a specific community and 70% wanting to tour the inside of a home.
This open house video held by Royal LePage Connect Realty got over 2 MILLION views. And check out Sotheby's International Realty's channel for an awesome example of real estate companies that are killing it on YouTube.
Our clients at the BlueGrassTeam are raking in literally thousands of leads every month from their YouTube channel, where they upload land and property tours, as well as interesting hyperlocal focused videos.
Their "How to make Fondant icing homemade marshmallow fondant cake" video they filmed with a local business, which now has over 1.1 Million views. 
Also worth mentioning, there are lots of companies and services that have sprung up that can manage everything FOR you – everything from your ads, to your social presence, to your online reputation. 
For example, AgentFire offers Facebook and Google PPC management for realtors, while also providing website building services. 
And great 3rd party companies like Dippidi can help manage your listing promotions, help write content for your blog, and more.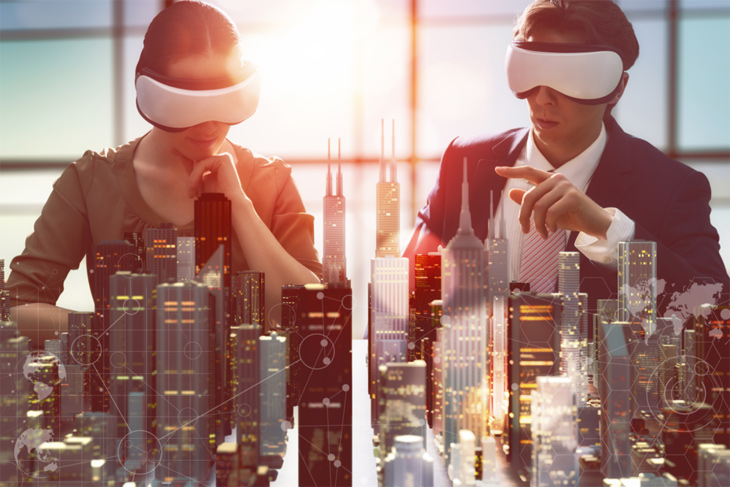 Virtual and augmented reality makes 24/7
customizable
open houses possible
When we think of new technology in the real estate space, this is usually the first thing that comes up. Imagine – people no longer even have to get up from the comfort of their couch to "visit" your property.
Through virtual tours, you recreate your property via an interactive digital video that you can use in listing presentations, on your website, or even as an ad.
With virtual staging, you or your clients can design properties themselves by "window shopping" for furniture online – or use augmented reality tools on their PC or phone.
For example, Sherwin-Williams created the ColorSnap Visualizer – a PC and phone app that lets you "virtually paint" your walls.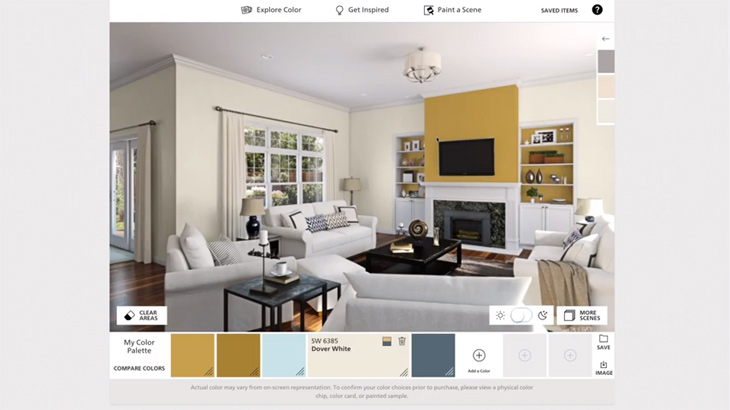 Right now, companies like RE/MAX, Keller Williams, Century 21, and Coldwell Banker are already using virtual technology to increase their conversions by creating a digital experience for their leads and clients.
There's just so much opportunity here – it's going to be a major upgrade to your listing presentations, you can conduct house visits even if your client is halfway across the world, and just like with video, you can basically hold 24/7 open houses.
Companies like Matterport, who acquire this technology, work hard to make it as simple as possible to use even if you're not tech-savvy.
To get started with Matterport, you just have to fill up a very generic sign up form and have a supported 360 camera (you can shop for one on their site).
After you sign up, you're taken directly to your "MyMatterport" space where you can review and upload your virtual properties – you just have to your camera to an app on your phone.
For every upload, you'll get a link to the Matterport tour that you can include in your listings. Or, if you have an AgentFire website, we integrate with Matterport so that you can feature their tours directly on your site.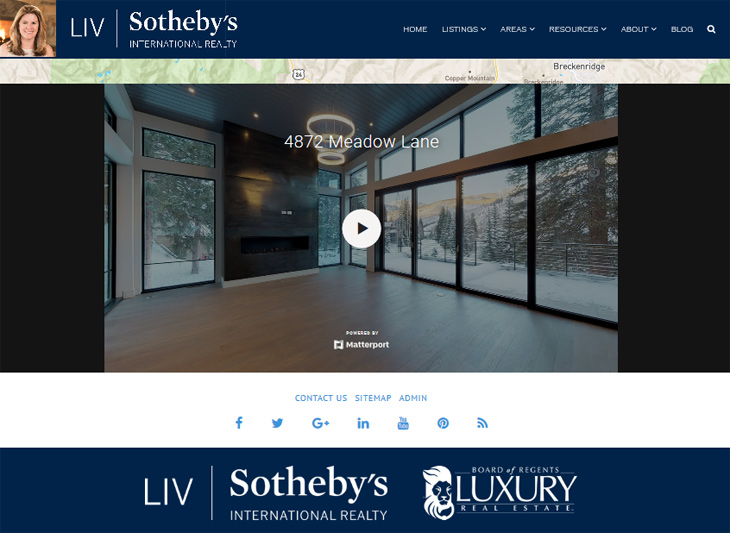 Thanks to technology, businesses move faster and can focus more on providing value
The most obvious benefit of technology within real estate is when it comes to scaling your efforts – in other words, leveraging technology to help you grow your overall business. 
Basically, you can do MORE for LESS. Things like email campaigns and social media marketing can be completely automated – you can schedule out posts or drip campaigns in advance, and you can even delegate administrative tasks to a virtual assistant who's halfway across the world.
You can also track team communication and systematically measure KPI even if your members are out on the field.
Veronica Figueroa, one of the top brokers in the US and a Zillow Advisory Board member, shared this in a recent interview with Curaytor:
"To ensure that we're giving that level of excellence …. I can see everything on this phone – if you're not updating your notes, we're going to transfer it out to someone else and/or coach you through that."
At the very least, you can leverage technology to get rid of your most repetitive tasks. 
Bookkeeping can be managed with software like QuickBooks. Documents can be uploaded to cloud services like Dropbox and accessed anywhere, from any device.
And signing contracts? Why are agents still using printers and playing the role of 'courier' when there are loads of online document signing services – here at AgentFire we use PandaDocs – many of the clients I've worked with also highly recommend DocuSign. 
These platforms allow you to save contract templates where you can quickly add your clients' name and information, and in just a few clicks, fire it over via email for a virtual signature.
Conclusion
The message here is that agents looking to grow and scale should fully embrace new technology, instead of disregarding it out of subconscious fear. 
I'm not saying that you have to learn to code, but you have to at least understand what's possible, and what your options are for leveraging some of the huge opportunities that are available to help you improve your marketing, automate and outsource repetitive tasks, and scale your business. 
Check out this article next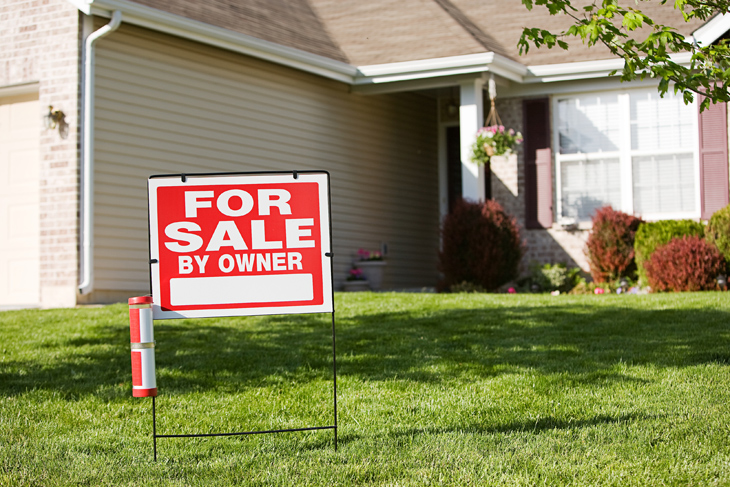 4 FSBO Scripts To Help You Capture More Leads
Dealing with For Sale By Owners (FSBOs) can be intimidating. Not just for new real estate agents but also for seasoned veterans. FSBOs are, after all,…