Do you want a great slogan for your real estate company, but are struggling to come up with good ideas? Check out these 25 inspiring slogans from the pros!
If you want your brand to stand out in your hyperlocal market, you MUST have a good real estate slogan. That's because a good slogan can illustrate your mission, specify your intentions and add a degree of professionalism and depth to you than merely a business card or website cannot provide.
But coming up with great real estate slogans isn't easy. It requires you to distill the essence of your business in a few, succinct, and hopefully catchy words.
If you're looking for inspiration for your own real estate slogan, check out this collection of some outstanding real estate slogans. These range from the largest luxury real estate brokerages in the world, to local top producing agents.
1. "Luxury homes from Manhattan to Monaco, experience the world's most desired real estate."
Christie's International Real Estate
Christie's International Real Estate is one of the world's leading luxury real estate brands. The company represents a global network of exclusive home and luxury real estate services to buyers and sellers all over the world.
From The Four Seasons in Hawaii to historic mansions in Europe, Christie's slogan matches its high-end and sought-after listings. A recognizable name with a lasting reputation, Christie's single trademark real estate slogan identifies what they are known for.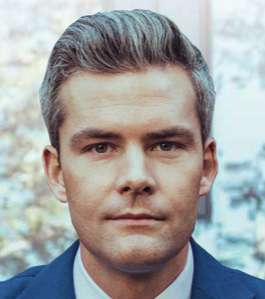 2. "Sell It Like Serhant."
Ryan Serhant leads the number one real estate sales team in New York City. On top of being a broker, Serhant is a published author and television personality on Bravo's Million Dollar Listing New York.
His slogan is terse and precise. It incorporates both his skill set and his identity, making you remember what he does and who he is. And 'Sell It Like Serhant', is not only Ryan's slogan, it's the title of his book and the name of his best selling real estate course, which is a KILLER example of brand marketing done right (in this case, consistent use of his brand slogan across multiple marketing channels).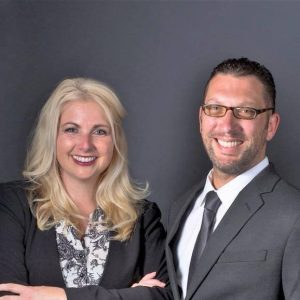 3. "Ready to Sell? Call Team Cornell!"
Wendi Cornell Real Estate Agent
Wendi and her team are realtors based in Kentucky. Wendi is a Louisville native that is exceptionally experienced in her local market.
Her slogan has a catchy rhythm that also incorporates the name of the team. It shows a specialization in listing properties (which most agents want) and includes a call to action.
Finding ways your name can rhyme with real estate lingo is a great way to have your clients remember you and what you do.
What makes Cornell Real Estate's slogan so effective is that it naturally fits with their overall brand: approachable, local, and family-oriented. Our designers at AgentFire are experts at building your real estate brand through digital and print marketing materials – and because we custom make each branding package, we'd be happy to include your slogan. Learn a bit more about our branding here.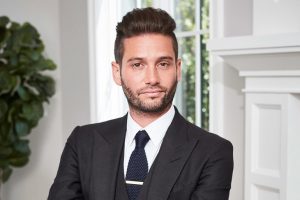 4. "Luxury Lifestyle by Design."
Known as America's most sought-after luxury real estate agent, Josh Flagg has closed more than two billion in real estate sales and has listed some of the most expensive properties to ever hit the market. And of course, he's the star of Bravo's hit show, Million Dollar Listing Los Angeles.
Get the Hottest Real Estate Marketing Insights, Straight To Your Inbox!
His real estate slogan represents his niche market and his attention to detail. The design of the sales process is one that he tailors to each client. And the alliteration of 'luxury lifestyle' was no mistake. It helps the slogan to be even more memorable.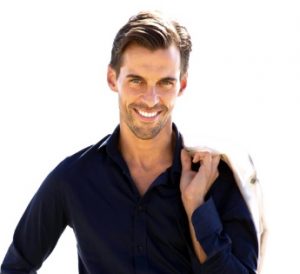 5. "It's a Lifestyle. Not a Destination."
The Madison Life Team was founded by Madison Hildebrand, a world-renowned and industry-recognized name. He has represented over a billion dollars of real estate while negotiating some of the biggest and most difficult deals in the industry.
A destination is somewhere you are going, a lifestyle is something you experience every day. The slogan subtly brings the two together.
Malibu, known for its ocean stretch, beachfront properties, makes a vacation-like lifestyle possible. Their real estate slogan is essentially saying, "Your desired lifestyle could be all yours, every day if you purchase in Malibu."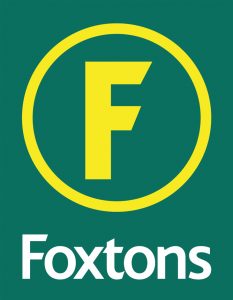 6. "Chosen For Our Service. Famous For Our Results."
Foxtons is a British real estate agency with offices all over London. It was founded in 1981 by Jon Hunt alongside his school friend Anthony Pelligrinelli, a two-person agency determined to make its mark on the world. The company grew substantially over the years developing into the leading estate agency in London.
Foxtons slogan offers two full sentences, which can be effective in that it adds an additional level of depth to it. The word 'chosen' proves they are picked amongst many to represent clients in their area, and the word 'famous' shows they are well known.
When choosing a real estate brokerage, you want to go with one that is credible, with a proven track record. In just a few words, this real estate slogan helps establish Foxtons as a trustworthy and proven brokerage.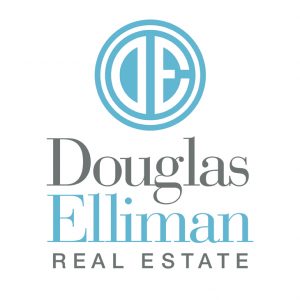 7. "It's Time For Elliman."
As the largest brokerage in New York and one of the largest in the US, Elliman knows a thing or two about how to sell real estate. The company has been around for over 100 years, and if there is anyone that can write a slogan to distinguish themselves, it's Elliman.
When deciding to move, there can be a certain degree of hesitation. Is it time to sell? Is it time to buy? Are ready to make that change.
Once you do decide that it is time, you need to find a real estate company you can trust. This real estate slogan, which connects your decision to take action with Elliman, does an amazing job of establishing your next step.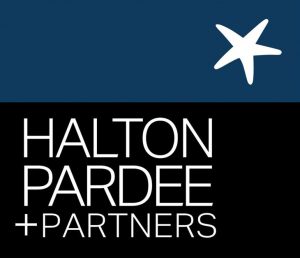 8. "We are life changers."
Halton Pardee + Partners is a realty firm based out of California. Voted number one sales team in LA and second, in California, the brokerage was also named 'Residential Real Estate All-Stars' by the Los Angeles Business Journal.
Buying or selling a home really does change your life. Your home is a substantial part of your life. It's where you raise your family, where you wake up every morning, where you come home to every evening. It's your life savings, your biggest asset and what you're most proud of.
Get Free 10 Day Trial
Want to dominate your hyperlocal real estate market? Then you need to check out AgentFire's Spark Sites.
Click the button below to learn more, and start your free 10-day trial!
But there is a dual meaning to this slogan.
The brokerage also donates a substantial amount to several charities. They really are life changers, in more ways than one. A very short, yet very powerful real estate slogan.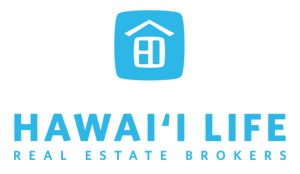 9. "Hawaii's simpler, smarter real estate experience. Find your Hawai'i Life."
Hawaii's Life Real Estate Brokers
A locally owned and operated brokerage, with a strong connection to the Hawaiian culture and people. Hawai'i Life values honesty and trust over all else. And its commitment to professionalism is evident in its testimonials and sales records.
This slogan addresses the often complicated process of finding and purchasing real estate. But it also changes the subject in the second line, asking you to find 'your Hawaii' life.
For most of us, Hawaii evokes a vision of palm trees, crystal blue skies and a never-ending shoreline of white sandy beaches. But the diversity within the state asks you to find the place you feel most at home, whether amidst the city or oceanfront.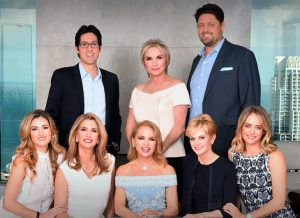 10. "Nº1 Real Estate Team in Miami as Ranked by the WSJ." 
The Jills, founded by Jill Hertzberg and Jill Eber, started over twenty-five years ago when the two partnered. Now three families and two generations later, the team is renowned in the luxury niche of South Florida Real Estate.
Their slogan is impressive, precise and to the point. They are the best, or at least according to the Wall Street Journal they are, which is a pretty powerful source of social proof.
Who's the top-ranked team in Miami? Oh yeah, The Jills are.
The slogan also features several uses of abbreviation, like the "Nº1" instead of Number 1, and using an acronym for the Wall Street Journal. This shortens the slogan, simplifies it, and makes it easier to remember.
The consistent style choices used throughout The Jills' branding materials ensure that you know exactly who you are looking at. Do your website and corresponding marketing materials do the same? If you're looking to create a standout real estate website with a branding package to match, get in touch with our web designers and try a free 30-minute demo!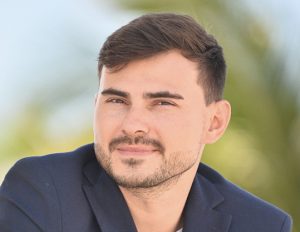 11. "South Florida's Premier Boutique Luxury Real Estate Broker."
The Kirills was founded by Kirill Kokare, a broker based in Miami. Kirill believes that "honesty, integrity and unrelenting work ethic is key to the long-term success in the South Florida Region."
The slogan states the teams' area, their position in the market, the size of their brokerage and of course their specialty.
All of that in just eight words!
The best slogans are short and squeeze out the most mileage of each word. So let's just say The Kirills, nailed it.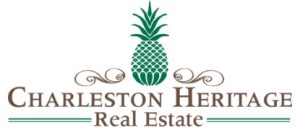 12. "Hard Work. Reliability. Charleston Heritage."
Charleston Heritage Real Estate
Charleston Heritage is a boutique brokerage in South Carolina. It's made up of a relatively small team consisting of centralized experts and top producing agents.
Its focus on quality over quantity is what sets Charleston Heritage apart. Their clients are their family, and they not only want to find you a home but they want you to feel at home with them.
Watch Our Free Digital Success Masterclass with Tom Ferry
Discover the leading digital marketing strategies that are changing the industry + live examples you can immediately put into action.
The slogan highlights the brokerage's deep Charleston roots by announcing its traditional South Carolina traditional values of hard work and self-reliance.
All in all, this is an excellent slogan for a hyperlocal real estate team.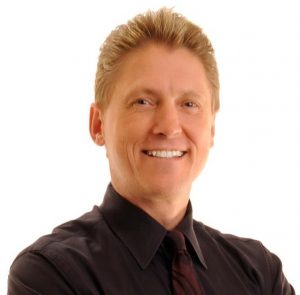 13. "Your Real Estate Wealth Strategist."
Darren Wilford is a leading real estate expert in San Jose California. He is also a CIAS Certified Investor Agent Specialist that specializes in real estate investor clients.
Darren offers a 39-day guarantee to sell your home, or he will do it for free! That's confidence.
The slogan defines Darren and his specialty. By using 'your,' he takes on the assumption that you've already hired him. And by using 'wealth strategist,' he shows his niche is made up of wealthy clients, with who he has built experience and credibility in his field.
In just 5 words, the slogan shows Darren's dedication to growing your wealth through proven strategies and techniques.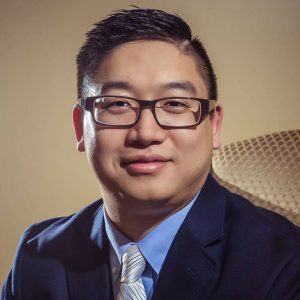 14. "Home is a place where you can be you."
Chen Liang is the co-owner and team leader of the Liang group. His commitment to his own family is what led him to dedicate his work to helping families find a home.
The slogan, 'Home is a place where you can be you', touches on the desire to be exactly who we are without judgment. A home enables us a safe and comfortable place to rest, ignite our creative minds, spend time with friends and family and to just be ourselves. The emotional component of the slogan makes it hard to forget.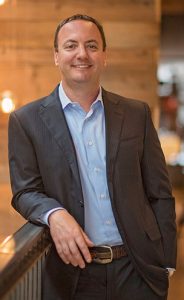 15. "A boutique real estate experience in Denver, backed by the largest agency in the world."
Colin's website shows his true love and dedication to Denver. From skiing to listings, Colin is deeply tied to his community and has a sense of appreciation for his line of work.
Although the slogan is a bit on the long side, it shows the individualized approach you get from a smaller, boutique agency. But at the same time, it leverages the credibility and clout of a larger and well-known brokerage (Keller Williams).
If you work for a larger brokerage but specialize with a smaller team, a slogan like this would be perfect!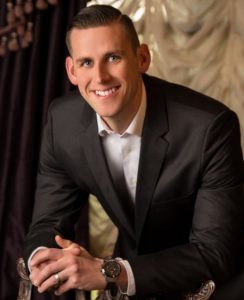 16. "I deliver the very best in all facets of real estate. Because you deserve no less."
Mike is a top producing agent in both Pennsylvania and New Jersey. His diversified knowledge and experience is shown through in every transaction he does.
There are a plethora of factors that affect your real estate success. From your ability to connect with the buyer, listen to their needs, provide expert advice, staying on top of the market's developments, negotiation, etc. It can easily get confusing and overwhelming.
This slogan shows Mike as a professional that has mastered all the complexities of real estate and is confident he will use that knowledge to deliver the best possible results for his clients.
Why? Because they deserve no less.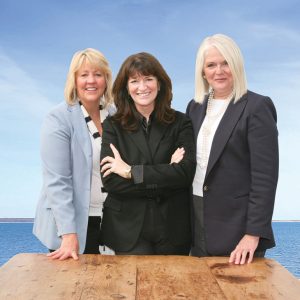 17. "Your Getaway to a Richer Life."
Town and Country Real Estate, The Hamptons
Judi Desiderio, the founder of Town and Country Real Estate, started her company in the middle of the housing crisis that culminated in 2008. She was soon joined by Janet Hummel and Nancy McGann.
But the housing crisis didn't deter them. As Judi says on her website, "[I] may have been a bit bold in such challenging times, but the real estate people I have known are true entrepreneurs and think outside the box. So, with entrepreneurs in mind, combined with my love and knowledge of real estate, I set my sails."
Their ability to persevere shows their dedication and passion for the industry.
Their slogan plays on the human desire to getaway. Those fortunate enough to buy in the Hamptons are getting away from the high stress, hustle and bustle of New York.
Richer also carries a dual meaning. Both in the economic sense, and in the "a more fulfilling life" sense. Because honestly, who wouldn't love to live in the Hamptons?

18. "Live Who You Are."
The Corcoran Group was founded by Shark Tank's Barbara Corcoran. Today, it's led by a team of talented and dedicated agents who take pride in helping their clients find the perfect home in New York, The Hamptons, and South Florida.
Get A Free Personal Demo
Ready to revamp your real estate marketing strategy and dominate your hyperlocal area? Our expert web designers will show you how. Click the button below for a free 30-minute demo of our AgentFire Spark Sites.
The brokerage takes its 'Live Who You Are' slogan as a guiding philosophy. Everyone needs to live who they are. And Corcoran is here to help make that happen.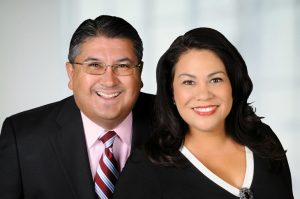 19. "Where Clients are Like Family, Come Join Our Family."
Vincent and Lisa Archibeque are dedicated and passionate real estate agents from Boise, Idaho.
Their slogan is one that has a great sense of warmth and comfort to it. Just reading the slogan makes you envision a close knit team of realtors who want to help you find a home, in your community and be a part of your life.
The slogan projects a sense of trust and comfort while staying short and simple. It assures you that Vincent and Lisa aren't just your realtors, they are family.
Think about your own brand. What are some the words that represent your mission and what can you offer to your clients? Something simple like the The Archibeque Group's slogan could suit you, or perhaps something more boisterous. Not sure where to start with your overall branding? Our web designers can set you on the right path.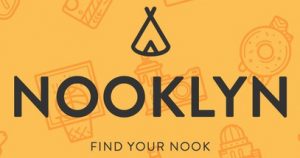 20. "Find Your Nook."
Nooklyn specializes in commercial, apartments, rentals and finding roommates in Brooklyn.
This slogan succeeds for a number of reasons. First of all, it incorporates part of the brokerage's name, which inevitability helps you remember the company's name.
Second, 'Your Nook' brings to mind a place of seclusion or security, something we all look for in a home.
Finally, Nooklyn rhymes with Brooklyn, the area they are based out of!
Well done Nooklyn!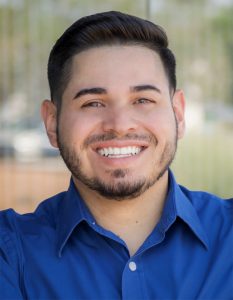 21. "Dream. Search. Live."
Gilbert's slogan is just three words, and it describes the entirety of the real estate process. When you think of buying real estate, it does start out as a dream, somewhere you would love to live and own.
Next, you take action and search for the perfect place.
Finally, the word 'live' shows achievement or having reached the end goal. And most of all, the slogan makes the process seem easy and effortless.
Get the Hottest Real Estate Marketing Insights, Straight To Your Inbox!
Carefully thought out and crafted, this slogan takes it for the win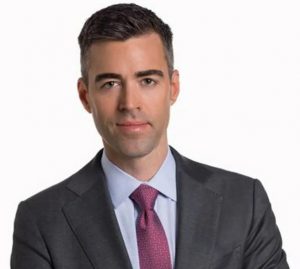 22. "Extraordinary Reach. Extraordinary Results."
Noble Black is one of New York's premier brokers, with close to a billion in sales. He was also voted in the top 10 agents in the city by the Wall Street Journal.
Providing world-class service and marketing his properties internationally, Blacks slogan 'extraordinary reach' is accurately written. And both his ranking and track record in sales shows his 'extraordinary results'.
Repetition in a slogan in and of itself will assist in memory, and extraordinary is something you want to be remembered for.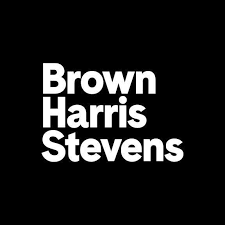 23. "

Mastery of the Market

."
Known as one of the top residential real estate firms, with offices in New York City, The Hamptons, Connecticut, New Jersey, and Hudson Valley. Brown Harris Stevens (now merged with Halstead) has over 1,300 agents and some of the most sought after storefront real estate in and around New York.
"Mastery of the Market" is another concise and precise phrase that clarifies the expertise of the brokerage and the agents that work for it. The slogan implies that not only are they the most informed, but that they are "masters" and no other brokerage compares.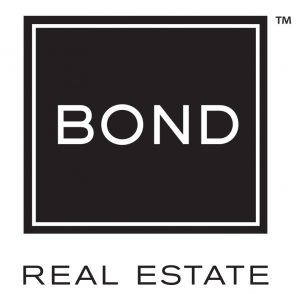 24. "Move/Forward."
A very prolific brokerage that speaks over 22 languages. Their mission is 'to help everyone find a place in the world'.
They brand their slogan in the sense that every time you move you should be moving up in life. Into something nicer, something bigger, something better. 
You are moving forward, but you are also moving physically. 
Even if someone is downsizing, they are moving into the next stage of their life. Acknowledging milestones and creating an image of accomplishment can draw clients to your brand. 
25. "Let us Guide You Home."
A modern and innovative brokerage combining twenty-first century technology with traditional methods of selling. They are solutions driven with an eye on innovation. 
The brokerage name, Compass, in and of itself is an excellent example of branding. Deriving from a magnetic compass, it shows they know their bearings. And letting them 'guide you home' assures you they know how to find you your home.
Slogans can be simple, yet oh so powerful. 
Get A Free Personal Demo
Ready to revamp your real estate marketing strategy and dominate your hyperlocal area? Our expert web designers will show you how. Click the button below for a free 30-minute demo of our AgentFire Spark Sites.
Conclusion
Finding the right real estate slogan is not an easy task. It requires you to distill the essence of your company in just a few words. But the slogans we just saw shows not only is it possible to differentiate yourself with just a few words, but there are lots of places to draw inspiration from.
You can also improve the copy to your real estate listings with tips here.
From using your name, expertise, niche market, ranking or even social proof, a good slogan gives you the opportunity to be creative, set your intentions, and helps establish you as a trusted real estate professionals.
If you enjoyed this article and don't want to miss any of our lists, articles, and tips, subscribe to our newsletter. We publish them regularly in the morning, so you can improve your marketing skills over a fresh cup of coffee ☕.
At AgentFire, branding is just ONE of the many areas we help our clients better succeed in. If you are interested in learning how we can help grow your real estate business, book a one-on-one demo with one of our product specialists.
And if you're ready to become the ultimate hyperlocal real estate expert, check out our Spark Sites (#1 rated for multiple years running!).
The best part? With our 10-day trial, you can try out all of its amazing features for free!
Check out this article next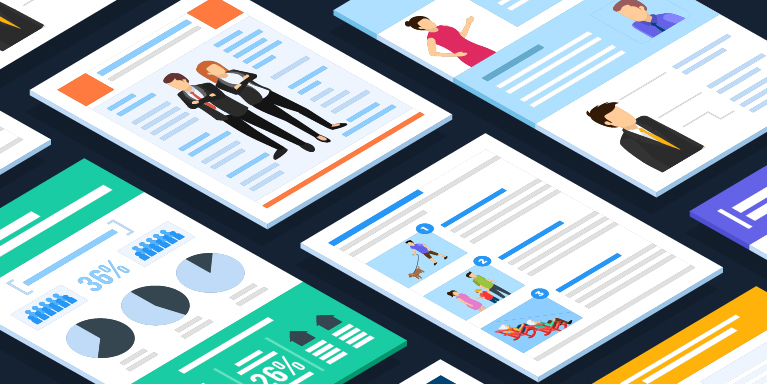 81 Amazing Real Estate Infographics Made for Sharing
While your clients would certainly benefit from a well thought out and informative long-format blog post, let's be honest... ...we don't always fe…