If you feel like you can't keep up with every awesome social media update, you're not alone. Social media strategies for real estate agents are consistently released and it's near impossible to keep up. Thankfully, we've put together a list of the most notable 2022 social media tools real estate agents should hop on now.
Social Media platforms are consistently debuting new features and tools to enhance your browsing experience. Using these updated features can even work wonders to get ahead of the trend and expand your reach in seconds. The issue is that social media platforms don't always make new changes obvious. It's up to you, the user to discover these tools and how to use them in the most creative and beneficial way for you.
We know that real estate agents don't have time to play around with social media posts until you find hidden new features or tools. That's why we've summed up the most important 2022 social media updates for real estate agents so far. We'll take a look at the 5 main networks most used by real estate agents: LinkedIn, Facebook, Instagram, Twitter, and TikTok.
LinkedIn
1. Add Your Website URL to Your Profile
Now you can directly link to your website from your LinkedIn Profile. This way, clients can click on your website without having to search for and copy and paste a link. Immediately after reading your enticing and descriptive profile bio (tips on how to create one of those here), your viewers are brought to your home base where they can engage with your content and learn more about how you can help them in their property search. At this stage, it's crucial to have high-quality CTAs that grab your viewer's attention. Your AgentFire website is designed with lead generation and client retention in mind. CTAs are only one of the main marketing tools we offer.
2. Lead Generation Forms
LinkedIn's new lead generation forms capture prospective clients without ever having to leave the LinkedIn platform. From your LinkedIn page or Showcase page, members can submit their contact information to your customized lead-gen forms.
Speak to our web designers about lead magnets offered by Agent Fire including Area Guides and Click Maps.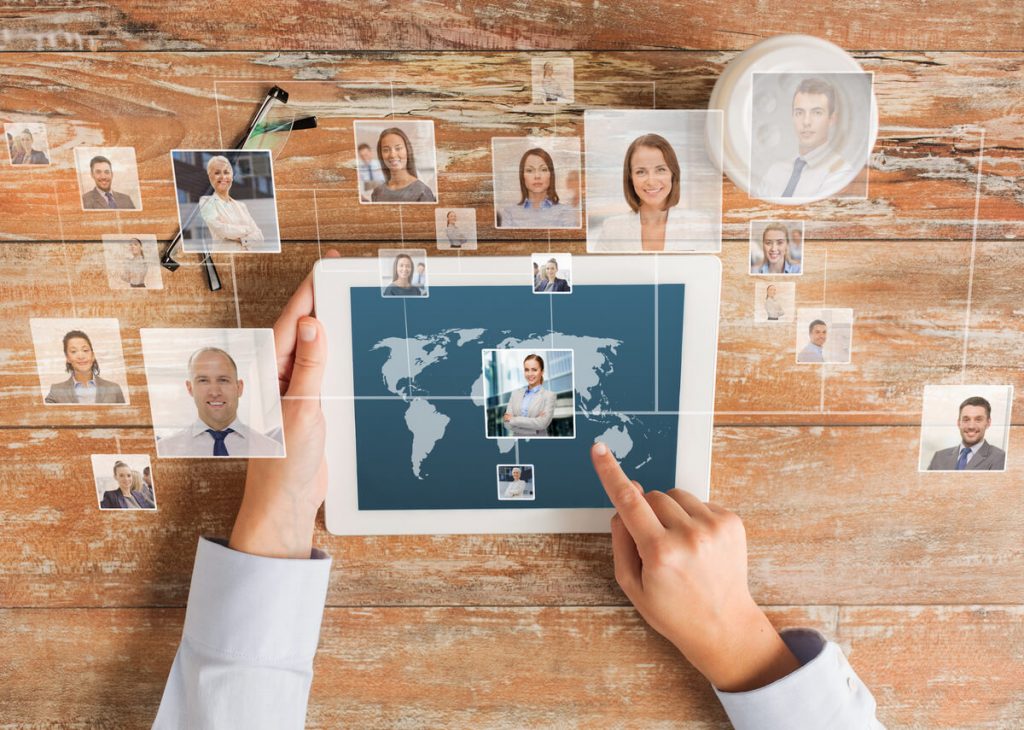 3. Stream Lives and Replays in the Feed
With LinkedIn's new feed format, your followers will see your lives (and replays of that live) in their feed. In order to maintain flow on the feed, the video is muted until a user clicks on "See More", where they'll be brought to your profile and be able to watch the full event. If, for instance, you host an informative Live for home buyers during a time when the most amount of users are scrolling through their feed, your chances of generating an interested audience are much higher with this new change. Additionally, all events with audio will automatically have live captions in a number of languages.
4. Choose the Right Group Posts
To make sure you're participating in the right groups at the right time, LinkedIn now analyzes your posts instantly and alerts you if they believe it would be beneficial to share that post in a group that you belong to with a more focused audience.
5. Get a Colleague to Comment
LinkedIn's new "Commenting and reacting as a" feature means that you don't always have to be the one to log on and engage with users. As long as a staff member on your real estate team is designated as Company page Super or Content Admin, they can comment directly as a representative of the company. Simply click the drop-down arrow on your mini profile picture in the response line of any post and choose which account to comment from. Rather than hoping on and off your LinkedIn page to response to comments, get your admin or social media manager to lend you a hand.
6. Newsletters from Company Pages
LinkedIn newsletters are a great tool for real estate agents to expand their reach as thought leaders and reliable sources in their market. The first time you start your newsletter, LinkedIn will send a first-time notification to all your page followers. From there on out, all of your newsletter subscribers will receive a notification each time you post something new.
Get A Free Personal Demo
Ready to revamp your real estate marketing strategy and dominate your hyperlocal area? Our expert web designers will show you how. Click the button below for a free 30-minute demo of our AgentFire Spark Sites.
Facebook
1. Meta Suite for Ads is now Meta Advantage
Facebook ads are one of the most reliable and fruitful social media marketing tools used by real estate professionals. Now, Facebook has taken their advertising services to a new level with Meta Advantage. Previously Meta Suite, Meta Advantage is helping agents reach new heights in ad efficiency, optimization and the overall visual and interactive ad experience.
First off, there have been some notable name changes in common Facebook advertising tools:
Automated App Ads are now Advantage+ App Campaigns
Automatic Placements are now Advantage+ Placements
Dynamic Experiences are now Advantage+ Creative
Lookalike Expansion and Detailed Targeting Expansion are now Advantage Lookalikes and Advantage Detailed Targeting
Additionally, Facebook has partnered up with Zefr to work on new ways to "verify the suitability" of ads next to other content (for example, the next video played after a video add). This way, your ad fits naturally with other content instead of feeling like a disturbance in the user experience.
2. Improved Group Functions
Managing an engaged Facebook group can feel like a full-time job. To simplify the process of handling your group, Admin Assist can now automatically approve or decline requests based on specific criteria without you having to intervene each time.
New QR codes that link directly to your group can also be downloaded and shared on your real estate marketing materials easily. A great place to make use of this QR code would be at an open house, for example. You could position the code in your property brochure and link to a hyperlocal group specifically made for potential clients who are interested in that area.
Your AgentFire website features customizable links to all of your digital marketing platforms. Speak to our web designers about how you can customize your hyperlocal real estate website now.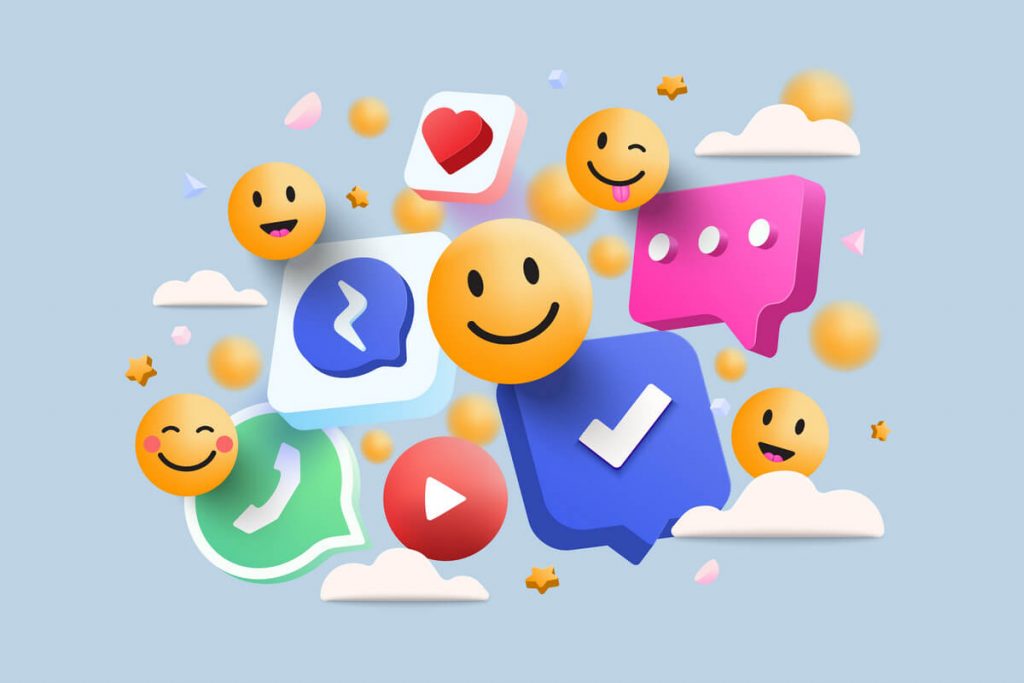 3. Messenger for Small Businesses
With the goal of engaging with customers in a more personal way, Facebook has upped their messenger app capabilities to specifically benefit Small Businesses. With new messaging solutions, realtors can enhance targeting ability and stay on top of messages with powerful automation. Read the entire updated Facebook Messenger Guide Book here.
4. 'Express Your Brand' Training
To deepen their services and support of small businesses Facebook is now offering a free training program directed at improved digital marketing strategy for small businesses. The Express Your Brand Training offers free education and tools to help small business owners, like yourself, create beautiful multimedia content.
Real estate industry leaders such as Selling Sunset's Chrishell Stause and Justina Blakeney are just a few of the big names that will participate in seminars and share their best practices and templates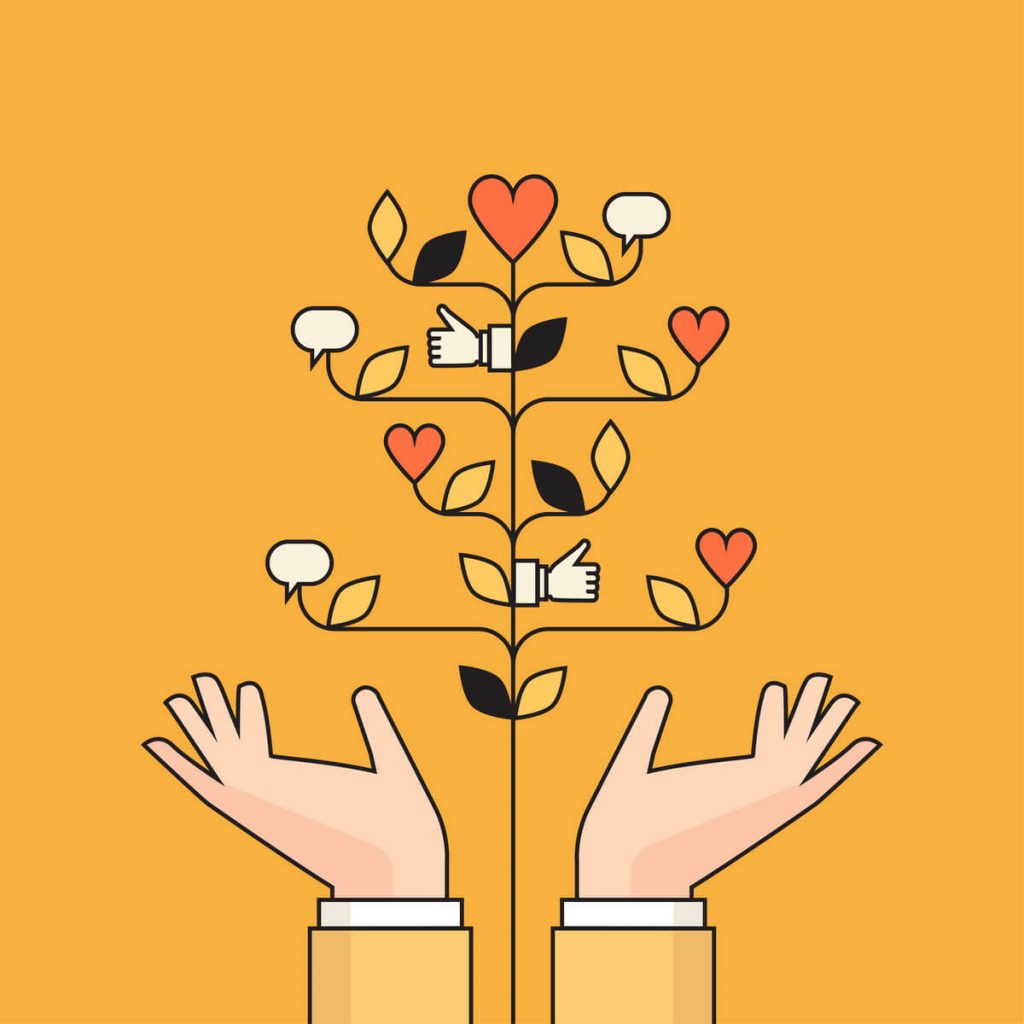 Instagram
1. Longer Reels
As of recently, Instagram reel length has been increased from 60 seconds to 90 seconds. While this may not seem like a significant change at first, this extra 30 seconds gives agents the opportunity to produce more informative and detailed material that will accelerate video marketing strategy.
Additionally, captions in 17 languages allow your reels to finally be understood and experienced by everyone within your target audience regardless of language level or hearing ability.
2. Captions Sticker on Stories
Instagram stories have also been given an accessibility boost with new captions stickers. Go to the sticker tray, select captions and then watch your video again to view and edit the auto-generated text. Visit the Instagram website for more updated accessibility guidelines and tips.
3. Reply While you Browse
Have you ever left your feed to respond to a message, only to return to your feed and find that you've completely lost the post you were looking at previously? You can now reply to messages without missing that awesome local business post you were about to comment on. This way, you don't have to choose one way to engage over the other.
Free 10 Day Spark Site Trial
Want to dominate your hyperlocal real estate market? Then you need to check out AgentFire's Spark Sites.
Click the button below to learn more, and start your free 10-day trial!
Twitter
1. Add Your Location
Earlier this year, Twitter launched a post feature that any real estate agent on Twitter should be taking advantage of: location tagging. If location services are allowed on your browser, tag your location and draw users interested in that location to your post.
2. Advanced Community Admin Function
Community admins are now able to edit themes, rules and even whether the community is open or invite-only.

Tik Tok
1. Insights
New TikTok Insights give users an opportunity to learn bite-sized bits of user demographic information that will help them choose content that attracts quality leads and sales. With these demographic filters, you can learn more about your audience's behaviour and their general opinions. Filters as specific as age focused and event or holiday focused are awesome ways to make sure you're reaching the people who are interested and engaged with your content.
2. Crediting Tools
If you are someone who likes to hop on trends or repost, these crediting tools can work magic to expand your brand recognition. With more user prompts and tools that facilitate easy tagging, creators can directly mention, and credit videos in their descriptions to showcase diverse voices. Consider giving your favourite real estate agent a shout-out by hopping on one of their video ideas and giving them a tag. Or, encourage your followers to tag you in any of their posts inspired by your content.
Wrapping Up…
Staying up-to-date on what's happening on social media platforms is quite literally a job of its own. With every update that comes out on every major social media platform, real estate agents can't always stay on top of trends and hop on at the right time without a little help.
Try taking advantage of some of the new tools mentioned today to improve your overall digital strategy and standout on each platform. Don't forget to subscribe to our AgentFire newsletter for more real estate marketing and branding tips every week.
Check out this article next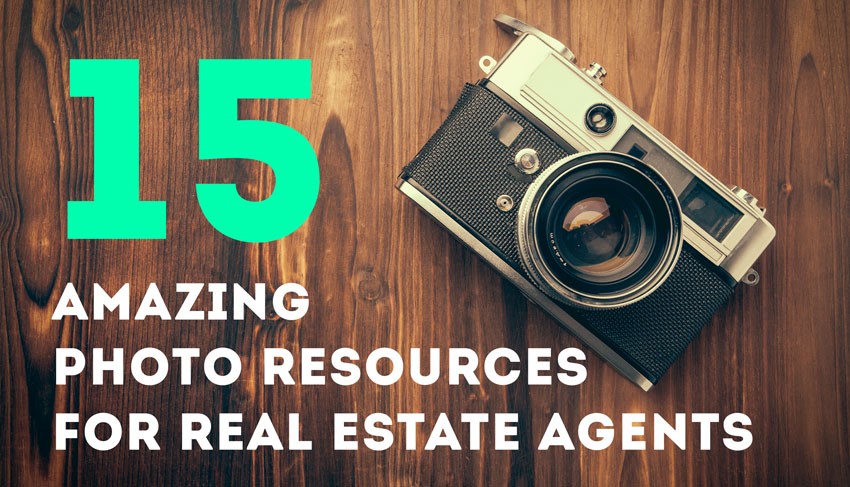 15 Amazing Photo Resources For Real Estate Agents
Here's the deal. We know how important it is for you to find beautiful, high-quality real estate photos. Sometimes that's easier said than done. Th…