Reusing and repurposing real estate video content is a must if you want to optimize your time and effort. Follow these tips to expand your reach using videos you've already created.
Recent studies have shown that videos are one of the best ways to drive leads and content engagement. The best part about video is that it can be reused for a variety of different platforms and purposes. If you create and use videos only once, you are missing a major opportunity to save time while growing your brand exponentially.
Video repurposing involves taking a single video and transforming it for use across multiple platforms. For example, one video on your real estate website homepage can be edited for use on social media, podcasts, blogs and more.
Once you understand why repurposing video content is important, you can upgrade your marketing strategy and intentionally plan for repurposing videos before you even hit record.
Let's talk about why and exactly how to repurpose long and short form videos in your content marketing strategy now.
Why Should You Repurpose Video Content In Your Marketing Strategy?
Think back to the video content you've already produced. Some examples may be vlogs, informational videos, listing videos, Youtube videos and other social media videos, lives, etc. The content that contains timeless and relevant tips are called "evergreen content". Evergreen content can be repurposed almost endlessly to keep your audience informed and engaged over time.
As the well-known marketing proverb claims, your audience needs to hear or see your messaging at least seven times before they take your desired action. Repurposing makes it easy to share the same content in seven fresh, innovative ways that catch client attention every time. There's a high chance that your original video post may have caught the attention of one segment of your audience, while a large section of your audience may have missed it due to posting time, platform, format and more.
When you reuse video content, you breathe new life into it. Reworking and reconsidering is all you need to give the same old video a new purpose.
Get A Free Personal Demo
Ready to revamp your real estate marketing strategy and dominate your hyperlocal area? Our expert web designers will show you how. Click the button below for a free 30-minute demo of our AgentFire Spark Sites.
How to Repurpose Your Real Estate Video Content
The way you choose to reuse your existing content depends on your unique business needs and goals. For example, if your client niche is new retirees, social media may not be the best way to reuse video content. However, email can be beneficial.
Take these ideas and apply them to your specific real estate marketing plan.
Post on Social Media Channels
Social media platforms are built to house short form video. Short-form video is popular because viewers are able to quickly learn about your brand without a serious time commitment. However, it still takes time to plan the content, film, edit, write new captions, etc., no matter how short the video is. If you want to repurpose your video content, we'd suggest not creating videos within social media platforms. Record yourself on your phone or camera, talking about a topic extensively. With that existing long form video, you can chop it up and create multiple, short social media video posts.
Skim through these ideas of exactly what to put in your videos.
With the content created, you'll only need to create new titles, captions, and unique CTAs. Simplify reposting using a social media planning tool. Hootesuite, Loomly, and similar social media planning tools make it easy to share across platforms and customize each post to fit each unique platform.
Take Snippets and Create Quotes
You'd be surprised to find how much of the real estate information you share is actually 'quote-worthy'. Any sentence that is well-phrased, informative, and relevant can be used to create a graphic quote post. Try scanning your video content for three share-worthy quotes to start with.
Use Testimonials
Client testimonials are the strongest form of social proof a real estate agent can receive. If you are lucky enough to receive video testimonials from clients, it's time to put them to use. If you haven't yet received video testimonials, it's time to encourage clients to create them. Check out this article on how to get more testimonials.
Video testimonials are powerful lead magnets and don't require any extra input from you. First, ask your clients if they are comfortable with you reusing their testimonials. Then, consider cutting down testimonial videos to use for reposting on social channels, email newsletters, and other platforms. Sellers and buyers love hearing about other clients' experiences before they sign on with you, so put this valuable content front and centre.
Convert Videos into Blogs
Not sure what to write your next blog about? If you've previously made a video about a topic, you already have the blueprint for your next blog. Simply take the key points from your video and use them to frame the blog. Then, expand on each point in writing.
If you're short on time, AI writing tools can help you beef up your blog. Submit the numbered key points into an AI tool such as ChatGPT and instruct the tool to expand on each. Finally, edit the results in your own words with special attention to what would provide the most value to your target audience.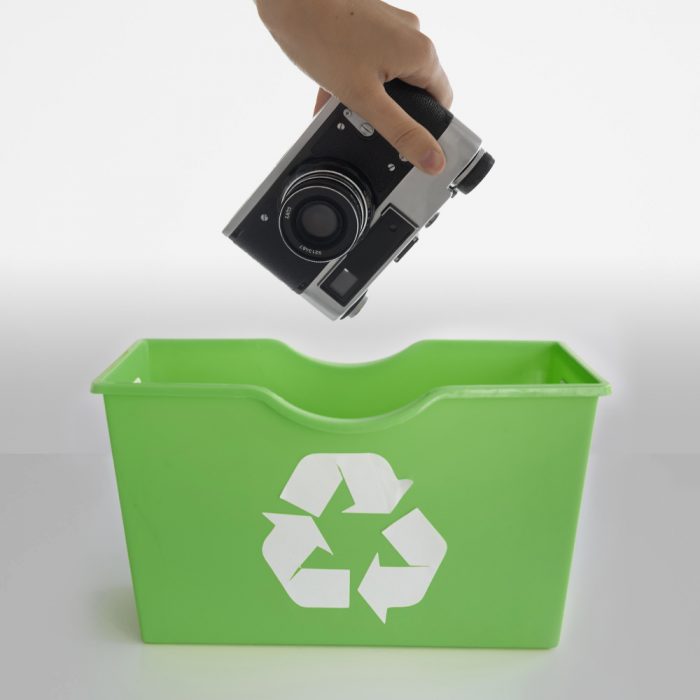 Create Guides and Infographics
In the digital world shareable content = successful content. Infographics are one of the most shareable types of content because they are straightforward, often a small file size, and easy to share through a variety of digital formats or as a printable.
To create you own infographic, sum up the most important points from one of your videos, then use a simple graphic design platform like Canva to lay them out visually. Within minutes you can have a a digital image or printable that grabs the attention of those who prefer to peek at an image rather than stick around to watch a video.
Transcribe Videos for the Visually Impaired
Visually-impaired web visitors are often forgotten when creators produce video content. Transcribing your videos is an easy way to include those viewers, expand your reach, and improve your overall public perception.
This transcription can also serve as the written foundation for future written work based on the same video.
Blooper Reels
Anyone creating video content knows that the majority of recorded content doesn't see daylight. However, those awkward recorded moments of you stumbling over as a sentence or figuring out how to get set up can work wonders to humanize your brand. Consider posting bloopers and behind-the-scenes clips to show your viewers that you're not perfect and that you put a good amount of effort into polishing the finished project.
Listing Presentations 
What better way to show clients how you have marketed past listings than to literally show them? Repurpose past listing videos and other videos associated with your sold listings to create a preview for clients. The important part here is consistency. If you show your new clients professional photos and strategized social media from past clients, they'll expect you to do the same for them. 
Create Gifs
GIFs or silent looping videos are an excellent way to reuse video because they are easily shareable and have a small file size. Smaller files take up less space on your website and digital platforms with faster load times.
Group Videos Together
Have you already made the mistake of creating a bunch of short videos within social media platforms? If you've got a bunch of short videos saved, consider combining them with titls slides inbetween each clip. Smooth transitions will make the video flow and create a comprehensive and complete new video. You can use simple, editing software such as your computer's movie editing app or Canva. 
Email Content
Are you having trouble grabbing the attention of your newsletter subscribers? Dealing with lower than average click rates? 
Instead of linking to a blog or written article, share a video you'd like people to check out. Briefly, yet accurately describe what viewers can expect to see when they click into the video. Additionally, linking a thumbnail from the video instead of just the video title has proven to be more enticing to viewers.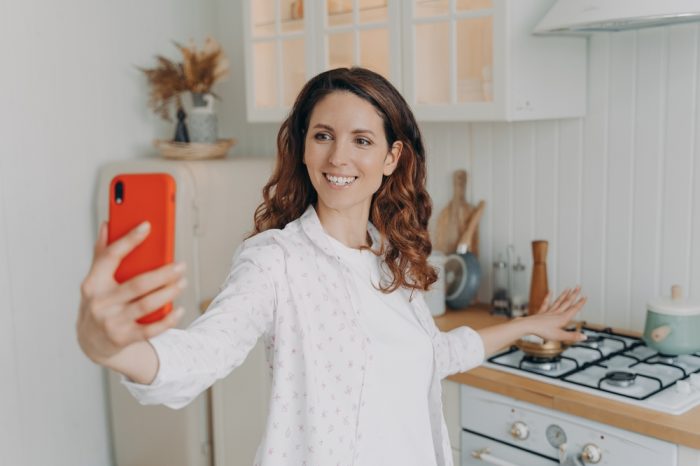 Best Practices for Repurposing Video Content
As we mentioned earlier, it's best to create videos with the intention of reusing them in a multitude of ways. However, if you are using old video content, there are a few best practices to keep in mind.
1. Audit Your Video Content
Review your existing videos and pick out the evergreen content with the highest engagement potential. We hate to state the obvious but, not all of your videos are worthy of being repurposed. In fact, redistributing lackluster videos can stop people from exploring your content further. Keep your best videos organized and easily accessible to be reformatted when the time is right.
2. Choose the Repurposing Format
Select the format that aligns with your ideal client and business goals. Is your video content best shared through an email newsletter? Facebook post? On your real estate website? The format that works best for your video will be based on the unique needs and interests of your niche. Understanding your users behaviours and expectations is crucial in order to select the best platform to connect with them.
3. Adapt and Upgrade
When re-sharing content, make sure to update captions and CTAs. There may also be an opportunity to throw in new examples or ways to apply information to make your content as current as possible.
4. Analyze Results
As with every new marketing technique or tactic, analyzing results is a crucial step in making sure your efforts are creating the tangible results you need. Use analytics to measure engagement, views, and conversions for your real estate business, then reorganize your plan accordingly. Most social media platforms offer analytics that give you a peek into key metrics such as views and shares. Mass email providers also typically show you how many open and clicks you have received on each email sent.
Wrapping Up…
One of the best ways to give your video content new life is to repurpose them. There are loads of ways to reuse video content that will save you the time, effort, and planning that comes with new content. The key is to select only your best content and share it through mediums that connect with your target audience.
If you want more in-depth articles, tactics, strategies, and advice – subscribe to our newsletter. And if you want to dominate your hyperlocal real estate market, check out AgentFire's Web Designs, #1 rated for several years in a row.
And the best part? You can try out all of its amazing features for free with our 10-day trial.
Check out this article next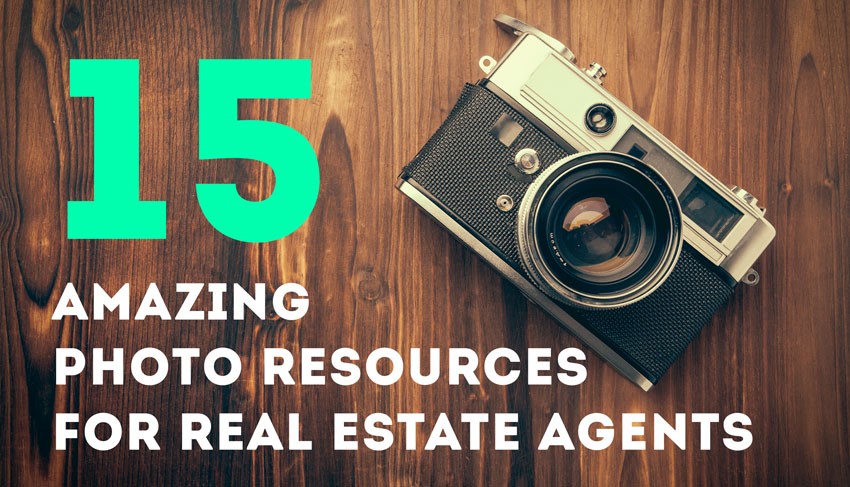 15 Amazing Photo Resources For Real Estate Agents
Here's the deal. We know how important it is for you to find beautiful, high-quality real estate photos. Sometimes that's easier said than done. Th…