With online real estate marketing dominating the industry, agents have forgotten how powerful and effective offline marketing can be! Here are the tried-and-true offline marketing strategies that help you engage with your community and prospective clients in a unique, personal way.
In 2022, most "innovative" real estate marketing strategies involve social media or another online tool. It's easy to forget that offline marketing strategies ruled the market for centuries and there are still tons of inexpensive, engaging ways to generate leads.
Direct mail campaigns, events, and sponsorships are a few of the fun and creative ways to get your real estate brand out there and build solid client relationships in your community.
Let's take a look at key elements within offline marketing strategies, then dive deeper into strategies you should implement in your real estate marketing plan.
Key Elements of All Offline Marketing
Professional Pictures
Your professional headshot is a pillar in your overall visual marketing and will be the first thing prospective clients see on many of your offline marketing materials. Think carefully about how you want to represent yourself to your ideal client and other real estate industry professionals. For most agents, this means a balance between looking open, approachable, professional, and knowledgeable. For variety, consider having two professional photos that you can use interchangeably: one that is a bit more relaxed and another that is action-oriented and slightly more serious.
Similarly, you'll want any other image in your offline content to be stunningly clear and professional. High quality stock photos from providers such as Shutterstock or Unsplash are quick and inexpensive options. However, hiring a professional photographer for listings, open houses, and property-specific marketing is well worth the cost. In this visual age, eyes are drawn to the most high-quality and attention-grabbing images within seconds. Boring or low quality images can actually be a recipe for deterring clients from your overall offline content and property listings.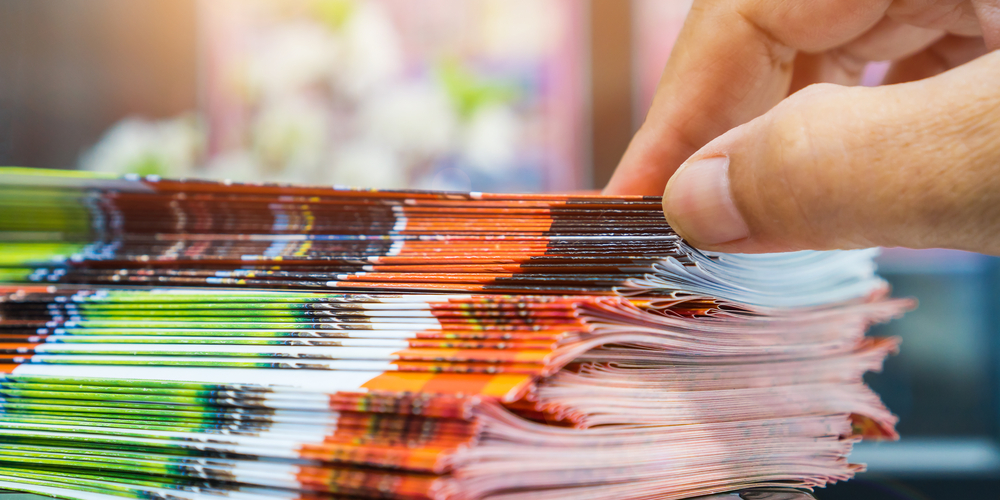 Templates
Templates are the most practical and easy way to save time when creating your own offline marketing materials. With branded templates for brochures, business cards, seller/buyer presentations, and more, you won't have to waste time consistently building content from scratch. While there are options to easily make your own templates with free tools such as Canva, a professional graphic designer can give you the industry specific-edge you need to really stand out in your hyperlocal real estate market. Our AgentFire web designers are extremely well-versed in building real estate-specific branding content that puts your business at the front of a crowded market. Book a demo with us to learn more about our branding solutions.
Know Your Audience
The importance of understanding your client demographic goes without saying – but this is not a one-off task. To share the most timely marketing materials with prospective and current clients, you need to stay up to date with what is happening in your hyperlocal market. This means reading popular publications (on and offline), attending community events, staying active in relevant online forums, and maintaining a generally friendly and conversational demeanour around town.
Essential Offline Real Estate Marketing Materials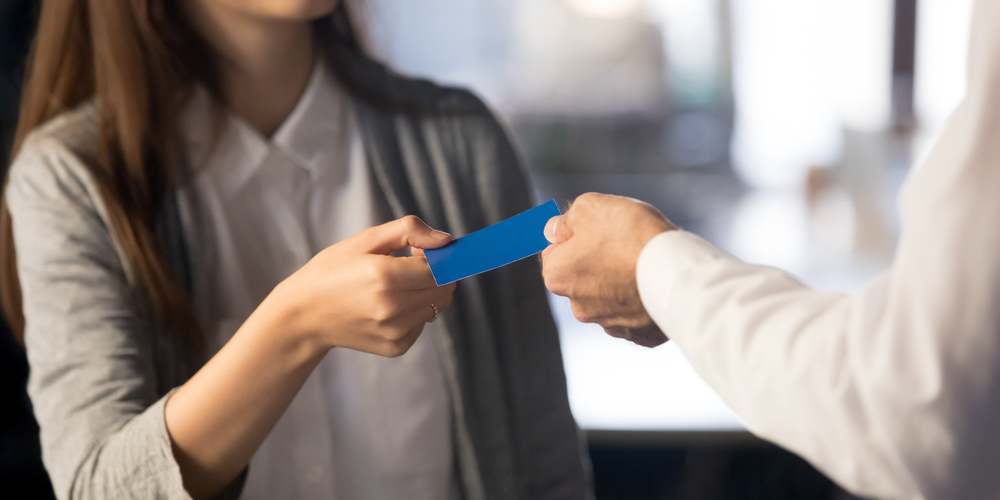 1. Strategically Designed Business Cards
There's something about a solid, well-designed business card that can't be replicated. Business cards are one of the few marketing materials that sit in someone's desk or wallet for months without being thrown out. There's a strange, but shared sentiment about business cards that just says, "I should keep this just in case I need it someday".
Always keep your business cards on hand, whether or not you are at an industry specific event. You never know if the person behind you in the grocery check-out line could be your next client.
All AgentFire clients have the option of purchasing our Branding and Logo integration that includes a business card template and a variety of other marketing materials customized for your brand.
2. Direct Mail Campaigns
Direct mail campaigns are a broad category and an area where agents should absolutely get creative. These campaigns can include everything from personalized cards to custom merchandise, and more.
The most important parts of a successful direct mailing campaign are the ability to grab the receiver's attention, share relevant content, and stay top of mind. Over forty per cent of direct mailers are thrown into the trash without being opened. In order to stay out of the bin, you'll want to closely and intently consider which types of items connect best with your target group.
For example, busy working professionals may connect better with a quick and visually pleasing postcard (that includes your contact info) over a lengthy brochure referencing the area's best places to relax. For more details on building your direct mail campaign, refer to our article: Why You Should Have a Direct Mail Marketing Campaign.
3. Open Houses
Open houses are not just about selling the property, they are opportunities for you to meet tons of  leads. Consider innovative, yet sleek ways to market yourself that don't take away from the property you're showing. For example, you may want to position a QR code linking to your website near the entrance, or offer pocket area guides that visitors can take with them.
Think of your open house as a testimony to the high-quality service you can provide to prospective clients. What would a future client would want in their next agent? A clean, warm, environment is just the beginning. Clients want to see that you know how to highlight the best features of the property and treat viewers. To find out exactly how to ace your next open house refer to this article: 31 Open House Tips to Capture Promising Leads.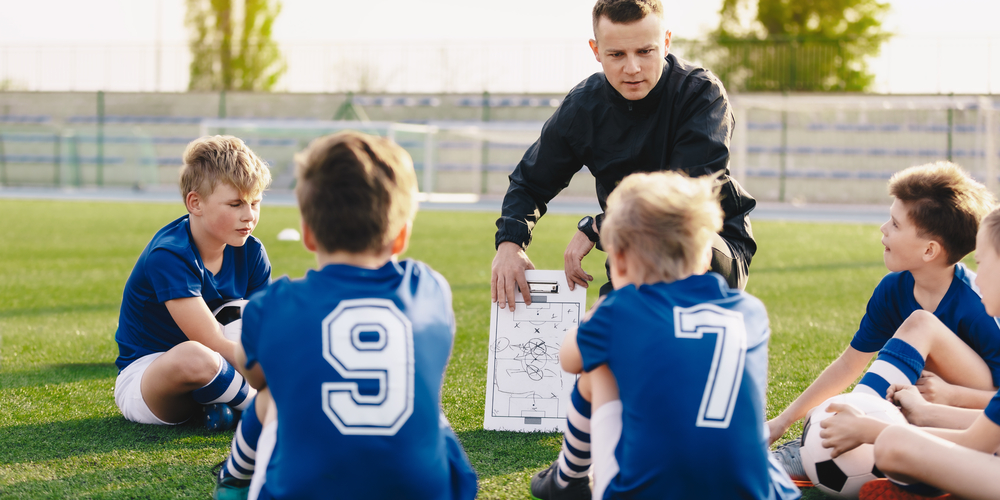 4. Sponsorship
If you're looking for the most personally rewarding offline marketing technique, sponsorship is probably it. Not only is sponsorship of a local event a great way to get your name out there, it allows you to give back to your community. Building local trust and brand visibility are additional benefits. Find loads of sponsorship ideas here: 150 Real Estate Marketing Ideas To Supercharge Your Marketing Efforts.
Depending on the location of your hyperlocal market, there may be a certain time of year where most community events are held. For example, in many North American communities, outdoor fairs and kids sports games are held during the summer months. In a colder climate or resort town where winter sports are be more popular, you'd do best to push for sponsorships around the winter months. Learn how to market yourself best in each season with the article: 20 Seasonal Real Estate Marketing Ideas for Spring, Summer, Fall and Even Winter in 2022.
5. Word of Mouth Advertising
This marketing method has one pillar requirement: confidence. Self-promotion is a skill that most people have to cultivate with time by building up confidence in themselves and their abilities. Once you get the hang of it, word-of-mouth may be your most successful marketing tactic (per interaction). We're not suggesting that you hand out your business card on the sidewalk, but you should at least have the confidence to encourage clients to tell their peers about you. Humans are naturally more likely to experiment with something after a person they trust has recommended it.
In relevant social interactions, don't be afraid to mention your most recent success or findings about your local market. Find out how to boost your confidence here: 9 Ways to Build Confidence as a Real Estate Agent.
6. Event Hosting
Like the previous strategy, this one will take a little extra confidence. As a real estate expert, you have a wealth of real estate knowledge that most people don't have access to in their day-to-day lives. Local tours or info sessions are a great way to share that knowledge in a way is interactive and delivers to your community. For ease' sake, there's always the option of hosting these events on live videos through your social media. However, there's something to be said about interacting face-to-face. In-person events create intimate and spontaneous environments that are conducive to real relationships. To promote your event, why not try some of the strategies on this list.

7. Cold Calling
Cold calling may not be every real estate agent's favorite prospecting method, but it has its benefits. Prospective client's aren't expecting a call and could be irritated that you're reaching out. This is a key moment. If you can make the conversation a positive, client-focused interaction, you'll likely be the first person called when it's time to buy or sell. It all comes down to what you say and when you say it. Connect with clients instantly by following the advice here: All You Need To Know About Real Estate Lead Scripts.
In Conclusion…
Before live streams and PPC advertising, real estate agents were taking advantage of offline advertising and making millions. The physical and interactive element of offline marketing is something that can't be replicated.
The best real estate marketing strategies integrate online and offline marketing equally in a way that is tailored to your unique needs. If you've gone down the social media rabbit hole and lost touch of interacting more intimately with your clients, it's time to implement some of these offline marketing techniques.
Check out this article next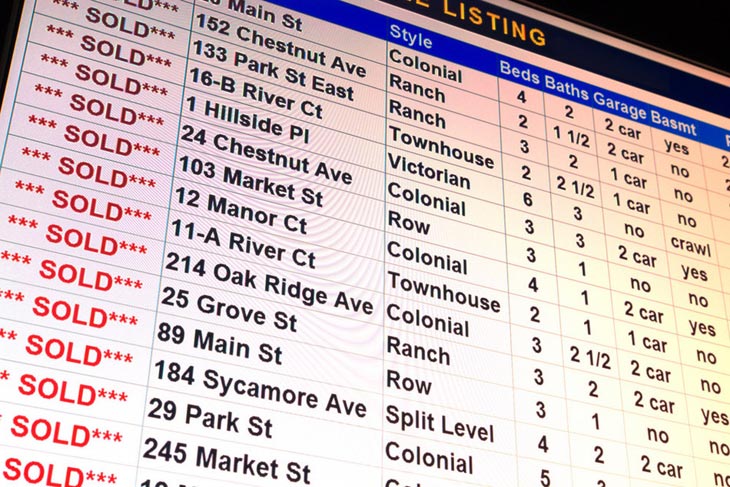 5 MLS Questions You Had No Idea You Wanted Answered
The Multiple Listing Service (MLS) is undoubtedly one of the most valuable tools in a real estate professional's arsenal. It's the tool that makes…