There are certain non-negotiables that every successful real estate website needs. Without this knowledge, high-quality leads slip through your fingers. 
Before Starting to Build You Real Estate Website
So you're ready to build a real estate website that generates leads while you sleep and pushes you to the top of your hyperlocal real estate industry? You're in the right place.
Understand Your 'Why'
Your real estate website is the face of your online presence. This is where you'll make a real first impression. After all, your website is the one online marketing platform that you have complete control over.
A successful real estate website builds online credibility, demonstrates your expertise, and gives clients an idea of what they can expect from you. As a real estate agent, your main web visitors fall within three categories: agents, homebuyers, and home sellers.
Your ideal buyers are researching everything from the transaction process, to finding the right listing. Sellers are brushing up on interior design and staging tips, preparing what to do before listing properties, and reviewing recent sales prices for other properties in their area. Agents may be looking to network with others and examine their competition.
Your real estate business benefits most when you provide valuable, interactive content that answers these concerns and draws in your client's time and business.
Hire the Best Real Estate Web Designers
Ready for an award-worthy website? If anyone knows how to build one, it's us.
We aren't ones to brag; the proof is in the reviews. For years in a row, AgentFire has been ranked highest on Facebook and Google for client satisfaction. Our designers constantly outshine their past performance and grow with our current and prospective clients. Our refined web tools and advanced real estate marketing knowledge help our clients build real estate websites that they're excited to show to clients.
In fact, we recently won three Real Trends Awards to prove it:
"Best Overall Website", "Best Design", and "Best Video"!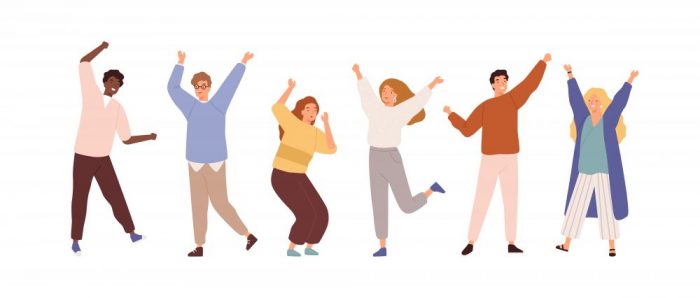 Get Clear on Your Real Estate Target Audience
Although you may think that you understand the type of clients you have chosen to work with, understanding their online activity is another stage of research.
To personify your ideal customer down to the last detail, get a clear look at exactly where they spend their time online. Preferred types of content vary by generation and interest. Ask yourself questions such as:
What technology do they use?
How do they communicate online?
Which social media networks do they use most often? Is it visual or text-based?
Take a look at the most prominent business leaders, influencers, event organizers, journalists, creators and subject matter experts in your market. What types of content are getting the most traction from your ideal client and why?
Find Inspiration
Hop online and search for real estate agents in your hyperlocal area. Note what you like about their website as an agent and a user, alongside things you think could be improved.
Think about features you would like to integrate into your own online brand and consider how you would customize tools to better serve your specific niche audience. For example, if a successful real estate agent features their excellent Youtube content on their website, perhaps you can do the same with your best-performing social media platform.
Key Qualities of Your Real Estate Website
Every successful real estate website has the following features – at the least.
A Smart Domain Name
Your domain name should be neat, reflective of your brand identity, and easily recognizable.
Acronyms, abbreviations, or niche names can make it hard for clients to find you. Plus, it will be difficult for search engines to index your site and push it to the top of the SERP for your chosen keywords.
It's ideal if you can lock down a domain with the name of your business, but if that isn't available, go for a domain name with an SEO keyword that connects to your real estate niche.
A good real estate site name is memorable, lets your prospects know what your business does, and tells your audience what your main company values are. It doesn't hurt if your domain name is identical to your social media handles. This will make it easier for prospective clients to find you online.
Get the Hottest Real Estate Marketing Insights, Straight To Your Inbox!
A Great Real Estate Theme
Your overall site design should flow naturally with your visual brand and brand identity. Web visitors should be able to tell the type of clients, location, and properties you serve within seconds of accessing your website.
Creative real estate agencies, especially, are guided by the impact of colour, form, style and how these design elements communicate with viewers. The more distinct and clear your brand graphics, the easier it is for the audience to remember you.
With AgentFire, get your real estate website theme set up quickly by sharing basics such as your hyperlocal area, brand colors, and other details. Or, choose a more tailored result with semi-custom and custom real estate web design. Each package offers different hours of one on one work with our designers until you are completely content.
Intuitive Navigation and Responsive Design
A high-quality user experience means that your visitors don't have to work hard to find the information they need in locations that makes sense. Main menu items should be neatly laid out, with the most important items in the most prevalent areas.
For instance, if you know that many of your visitors are home buyers, you'll want to include a link to your "home buying" page placed clearly on the homepage.
Real estate websites also need to be formatted to be viewed on a variety of smart devices. As of October of 2021, mobile surpassed desktop for search engine market share, capturing 54.28% of the market. It's crucial that viewers can comfortably view your website from any mobile device without losing the overall visual impression or important content.
For example, smartphone users will need to pinch their screen to zoom in and out to read portions of text on your website. If they need to constantly scroll horizontally, they may miss elements of your website that aren't visible.
Strong SEO
SEO (search engine optimization) is how you tell the search engines (especially, Google) that your website pages are relevant and climb the search engine results positions (SERPs).
90% of homebuyers use the internet when searching for homes, so getting to the top is search engine results can largely impact the success of your real estate website.
On each page or your site, certain factors affect your SEO:
Keywords: Any question, words, and phrases you type into a search bar. The longer a keyword is, the less competitive and the easier it is to get ranked higher on search engines. Search engines take these queries (long tail keywords) and compare them to the pages they've indexed.
Title tags: The title that would appear for your article on a SERP. Your title tag informs the search engine of what your page is all about.
Meta description: the description you see below the title tag on a SERP. It helps website visitors human get a preview of what the article is about, and whether it can answer their concern.
Headings: H1, H2, and H3 tags are subheadings that help you organize your content. The main purpose of subheadings in content is to separate the article into sections and improve readability.
Internal Links: Links within text help search engines understand your website better and improve your SEO.
Optimized Images: One of the easiest ways to make sure a web page loads as quickly as possible is to optimize your images for the web. Faster pages get higher SEO ratings on search engines.
Irresistible Calls to Action (Engage CTA tool )
Call to actions are powerful opportunities to interact with clients on a personal level and steer them in the direction of buying or selling with you. CTAs are a way of laying down the next step in front of a client before they trip onto another webpage.
A CTA as simple as "Contact Me Today" beneath each blog post, can funnel visitors and convert them into clients.
The key is to encourage with high-value content, instead of pressuring viewers for their contact info.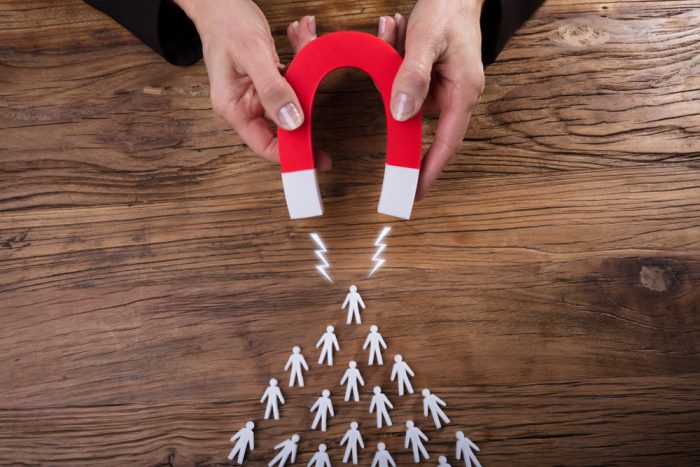 Lead Magnets
A lead magnet (a piece of rich, downloadable content) is something you can tie into your CTAs. A market update, informative infographics, seasonal tips, and local news – can all be offered in exchange for potential clients' contact information.
Additionally, lead magnets help to showcase how much you know about your hyperlocal market and the real estate industry overall.
Social Media Integration
Integrating social media into your real estate website maximizes your effectiveness on both platforms. Links to your social media channels draw users from your website to your other platforms. Links from your social media channels pull leads into your lead generation funnel on your website. This social media marketing and digital marketing loop is an efficient system to keep web visitors loyal and interested.
Social Proof
The truth is that people often turn to what other people say in order to validate that they are making the right choice.
Google, Zillow, and Facebook reviews are incredibly powerful at creating public opinion and attracting more leads. On your website, you may choose to have a dedicated client reviews page or plug reviews into designated areas of your home page so that they are form and centre. With AgentFire, you can do both!
Reviews also improve SEO, as clients often use the keywords you want to rank for, in their reviews.
High-quality, Local Images
In this day and age, there's no room for grainy, low-quality images in any space on your real estate website.
Photos can be used to evoke emotion, signify your target clientele and service area, and show the details of a listing and location, in your social media posts…the list goes on. Your website and other online resources should be packed with high-quality photos that grab attention and communicate clearly and intentionally.
Although smartphones and tablets take high-quality photos nowadays. You may find that it is occasionally worth the investment to hire a photographer.
A professional will know which angles are the most flattering, the best time of the day to take them, how to properly light the space, and how to edit the photos to make them look the most presentable.
Keep in mind that, great listing photos almost always require staging. Staging not only helps the property sell faster, it demonstrates that you put care into each and every listing you manage.
Connected and Dynamic CRM
Your CRM is the backbone of your client relationships and lead generation startegety. It is impossible to build a real estate website that serves its purpose without a place to collect and organize client information. estate
The best real estate websites integrate with CRM tools to ensure no contact is missed and the websites' lead gen abilities are optimized.
For example, when customers register from your email newsletter, their email addresses are instantly saved in a website's database. With that information in your CRM, you'll be able to refine and better target your email campaign – and you'll have a better understanding of who your target audience is.
CRMS are the an all-in-one solution for real estate agents and teams to improve their operations, boost drip campaigns, and improve client interactions.
Get A Free Personal Demo
Ready to revamp your real estate marketing strategy and dominate your hyperlocal area? Our expert web designers will show you how. Click the button below for a free 30-minute demo of our AgentFire Spark Sites.
Strong Brand Visuals and Presence
In visual branding, real estate agents have to walk a fine line between promoting themselves and keeping their image in line with the larger real estate brokerage.
Humans have a natural associative relationship with shapes and colors. The right visuals connect with others on a subconscious and conscious level and create a cohesive experience. In order not to send the wrong idea, leave your visual branding to the professionals.
Our team creates templates for every branding/marketing material your business needs and shows you how to format your logo for each piece of correspondence.
Whether you'd like to freshen up an old logo or develop something totally new – we can take care of it.
24/7 Chatbots
Your chatbot is like an e that takes over when you're unavailable. They are ready to help 24/7, no breaks necessary. This way whenever a prospect visits your website, they can talk to someone right away.
Chatbots direct your website's visitors to the right place, schedule meeting, and even make suggestions on listings based on your client's interests. They do so by means of scripting, artificial intelligence, or a combination of both methods.
Essential Real Estate Website Pages
Contact Info
Contact information should always be accessible from your home page, if not also another designated webpage.
The best websites will allow you to embed your contact information in the footer of the page so that visitors can see it and access it across every page of your website.
Neighborhood Guides
Clients want to know as much about their new potential neighbourhood as humanly possible. Neighbourhood guides quench their curiosity and offer additional information about several elements and standouts in the area.
The best way to show that you understand your market and the community is to provide searchers with high-quality information about the area. Separate this information based on each community you serve and create detailed guides for each.
AgentFire clients can work with our designers to automatically populate Neighborhhod guides.
Detailed Listing Descriptions
Listing descriptions are a powerful tool to attract more web views and in-person visits from home buyers (when done correctly).
Your listing descriptions need to paint a picture of what it's like to live in that specific home. Create an image of what one's life could look like with those fancy new, unique features.
However, you need to be aware of how certain words and phrases in a listing could be interpreted, and how they could backfire.
For example:
Cozy: It may sound warm and welcoming to the current owners, but buyers could interpret it as a polite way of saying cramped and stuffy.
You also need to think from the perspective of the buyer if you want your listing to be found in searches. Buyers are likely to use conversational terms as opposed to acronyms and industry language.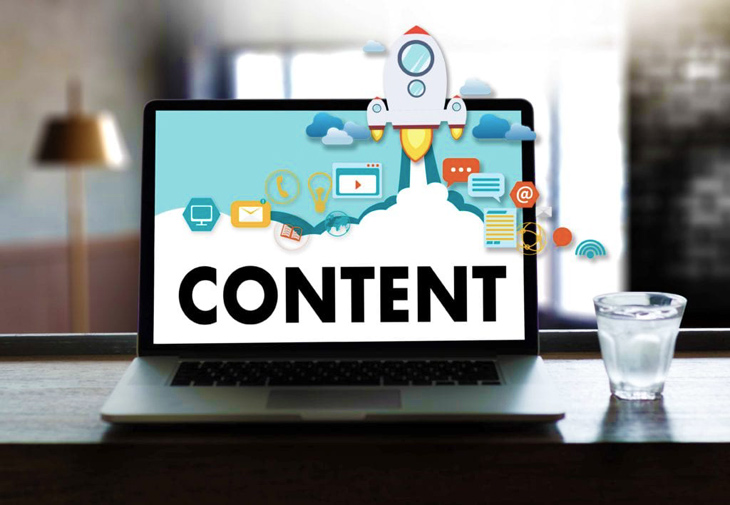 Up-to-date Client Content
Your content is the meat of a successful real estate website. Search engine bots crawl and analyze web content to determine your websites' rankings. When viewers do find your website, your content should be engaging and authoritative enough to make them realize you're the right realtor for them.
Blog
Your real estate blog shows viewers that you are on top of your market and well aware of their concerns. Share expert tips and advice on home buying and selling tips, home decor, financing, and other real estate-related topics related to your hyperlocal area.
AgentFire's Blog Assist addon provides our clients with professionally written, customizable blogs every week. These blogs can be automatically uploaded to your site and put in a newsletter.
Click Maps
Click Maps give your visitors a one of a kind user-friendly visual guide of the areas you serve. Clickable zones link to area pages and helpful details such as school districts, lakes, offices etc. Maps should have a legend for ease of navigation.
Home Valuation
Providing a home valuation tool is one of the top tools potential buyers and sellers clients are looking for and a great way for real estate agents to capture lead information. It goes without saying that price is a very important factor in home buying and selling.
Watch Our Free Digital Success Masterclass with Tom Ferry
Discover the leading digital marketing strategies that are changing the industry + live examples you can immediately put into action.
IDX Property Search
IDX is what allows you to share exclusive MLS listings with your web viewers. You wouldn't want web visitors to go search another agent's website for local properties, and this is why IDX is crucial.
AgentFire clients can customize their IDX features to create a truly distinct and professional look that will stand out from the common cookie-cutter layout. If your website isn't designed especially for real estate professionals, it can be quite difficult to do on your own.
Building a website with IDX integration allows each listing to have its own page. Those pages are indexed by Google bots and are likely to be visible in SERPs.
Landing Pages
Landing pages are unlike any other page on your real estate webpage. They can be thought of as "destination pages"–it's the place where you direct visitors to promote a specific marketing campaign.
Landing pages are great places to capture leads as there aren't many other avenues for visitors to take once they landed on the page.
Wrapping Up…
If you've searched "How to build a real estate website' and found this article, congratulations! You have all the necessary keys. However – as leading professionals – we advise choosing the right real estate web developers for the job.
Building a real estate website has many levels and requires an understanding of how each of these elements work together. Once you've worked with a web designer to establish your website, you will have the knowledge and freedom to customize and alter it to your liking. Good luck!
If you want more in-depth articles, tactics, strategies, and advice – subscribe to our newsletter, The Spark. And if you want to dominate your hyperlocal real estate market, check out AgentFire's Web Designs, #1 rated for several years in a row.
And the best part? You can try out all of its amazing features for free with our 10-day trial.
Check out this article next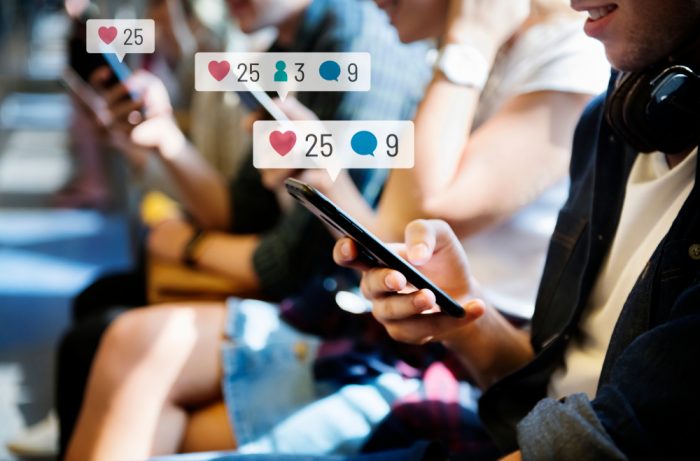 11 Important Real Estate Social Media Predictions for 2023
Making smart social media predictions can make the difference between sinking or swimming in the new social media landscape.  It can seem like a cons…